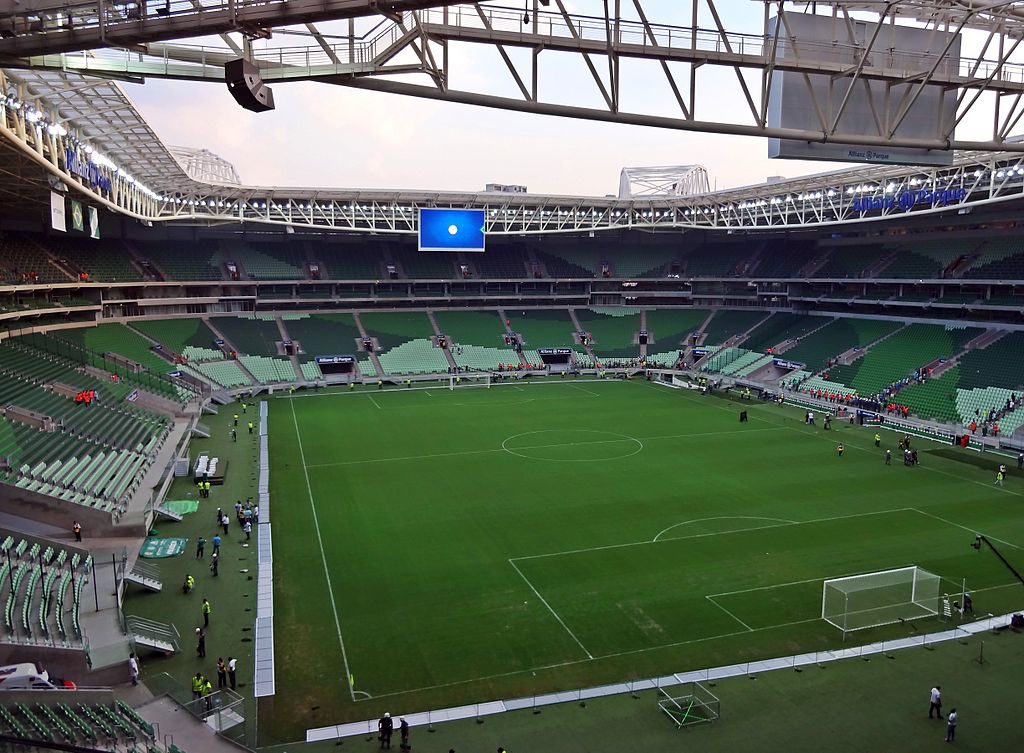 Capacity 55,000+
Tickets
Allianz Parque, also known as Palestra Itália Arena, is a multipurpose stadium in São Paulo, Brazil, built to receive shows, concerts, corporate events and especially football matches of Sociedade Esportiva Palmeiras, the site owner. The stadium has a capacity of 43,713 spectators.
The stadium has one of the most modern multipurpose spaces in the country, and its stadium meets all of FIFA's standards, accrediting it to receive the most relevant sports tournaments. With construction starting in 2010, it was completed in November 2014.
The new stadium was built by the company WTorre Properties/Arenas, belonging to WTorre Group, located on the same place of the old Palestra Itália Stadium, also popularly known as Parque Antárctica.
---
Can YOU help? We are looking for any material related to this show. Scans of posters, news items, ticket stubs, show pictures, or anything else you may think be of interest to our visitors. Thanks. Please send any show material to liam@pinkfloydz.com