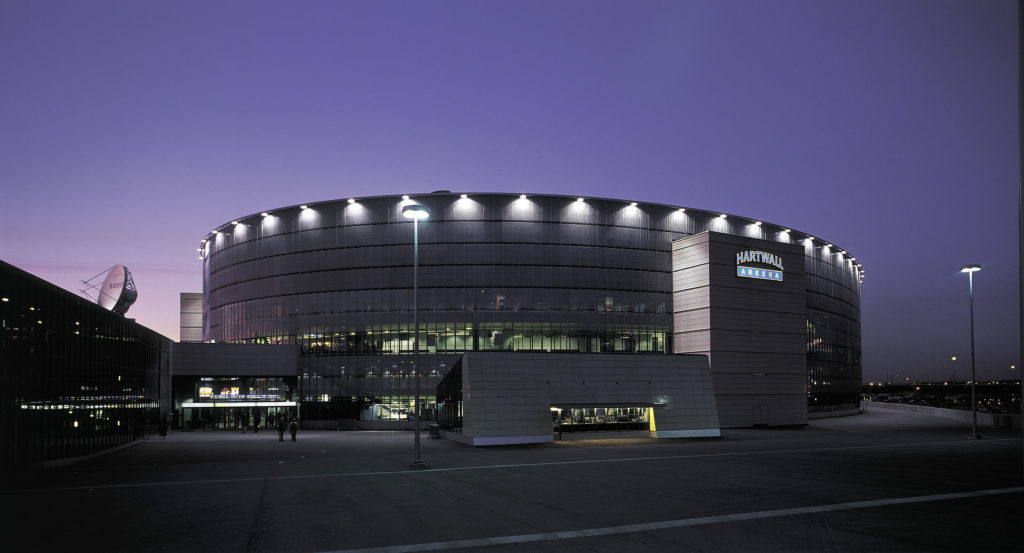 Capacity 19,000+
The idea of building the arena came from Harry "Hjallis" Harkimo in 1994. It was built to be ready for the Ice Hockey World Championships in 1997 and was delivered by the constructor on 11 April 1997. The building is elliptical, 153 metres long and 123 metres wide. 37 meters under ground there is a practice arena which is used by many hockey teams.
The arena is situated next to Pasila railway station, which is the second busiest railway station in Finland, 3.5 km north of Helsinki Central.
Total capacity in ice hockey games is 13,349 (all seats). The arena is convertible for various events. For sport events, the capacity is about 10,000, about 14,000 for basketball, for concerts about 13,000, and as an amphitheatre, 3,000-5,000. It is connected to a multi-storey carpark, which has a total capacity of 1,421 vehicles.
---
Can YOU help? We are looking for any material related to this show. Scans of posters, news items, ticket stubs, show pictures, or anything else you may think be of interest to our visitors. Thanks. Please send any show material to liam@pinkfloydz.com