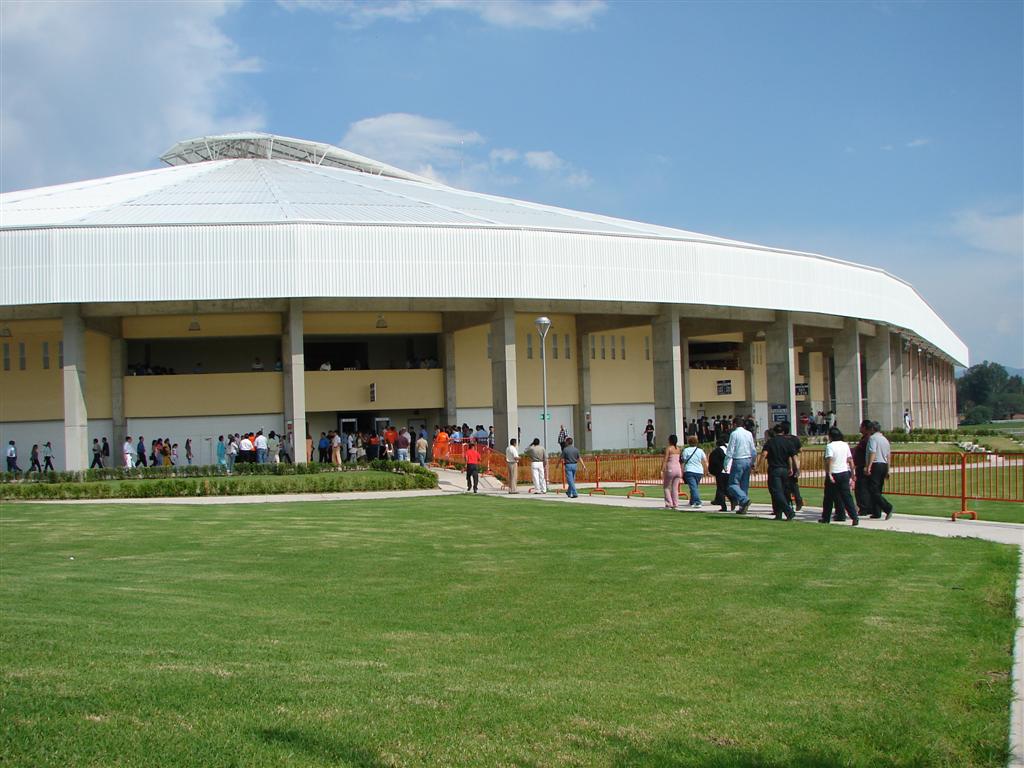 Capacity 15,000+
Website
Arena V.F.G. is an indoor arena located in Guadalajara, Mexico. The arena can accommodate between 3,500 and 15,000 people. It is mainly used for sporting events and concerts.
The arena is named after Mexican singer Vicente Fernández, using the initials V.F.G. to represent the singer's full name Vicente Fernández Gómez.
The arena was the site for a fight between Mexican, Saul "El Canelo" Alvarez vs. Luciano Leonel Cuello of Argentina. The fight was the Main Event of a broadcast by Televisa. The Mexican fighter Alvarez beat Cuello by TKO in the sixth round. Vicente Fernández himself offered to give Alvarez a horse, when Vicente sat down for the post fight interview with Saul and Oscar De La Hoya.
---
Can YOU help? We are looking for any material related to this show. Scans of posters, news items, ticket stubs, show pictures, or anything else you may think be of interest to our visitors. Thanks. Please send any show material to liam@pinkfloydz.com