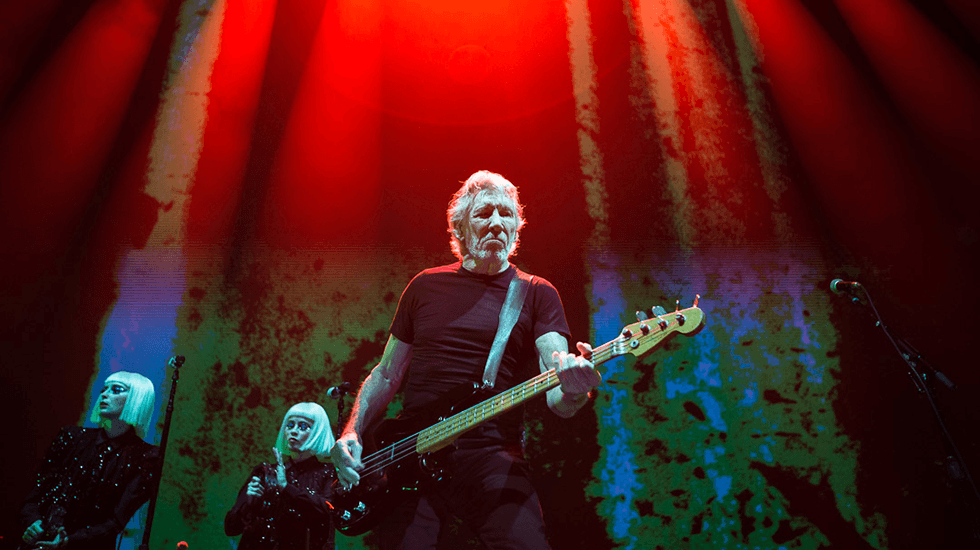 Wednesday, April 18, at the Mediolanum Forum of Assago, in the suburbs of the city of Milan, after yesterday's debut in the location. The "Us + Them" tour by Roger Waters also includes concerts in Bologna and, in the historic arenas, in Lucca and Rome, next summer.
The production is spectacular and even having seen it already, you can not remain open-mouthed in the interactions between the music and the high-definition screen behind the band in the first part, and with the screens that descends on the stalls in the second, reproducing Battersea Power Station of the cover of "Animals", while a pig-drone flies over the audience. If you have seen it for the first time, the effect is even stronger.
The re-presentation of Pink Floyd's repertoire is impeccable, although obviously the touch of Dave Kilminster, who takes responsibility for the main guitar solos, is not that of David Gilmour.
However, two other members of the band are to be noted: Jonathan Wilson, a great producer and artist of his own, deals mainly with the rhythm guitar and performs in a remarkable way the voices of Gilmour.
Also noteworthy are the Lucius, who are also artists with a solid career, who are at the center of the scene and alongside Waters in crucial passages like "The great gig in the sky".
The greatness of an artist like Waters is also in identifying partners of his level. Jonathan Wilson and Lucius are a key part of this show.
If you want to deepen, Lucius are currently doing a mini tour called "Nudes", the Lucius album released a few weeks ago.
Returning to Roger Waters, as noted, the lineup of the US + Them tour does not provide substantial variations from evening to evening. Here's what he played on Wednesday, April 18th
First part
Breathe
One of These Days
Time
Breathe (Reprise)
The Great Gig in the Sky
Welcome to the Machine
Déjà Vu
The Last Refugee
Picture That
Wish You Were Here
The Happiest Days of Our Lives
Another Brick in the Wall Part 2
Another Brick in the Wall Part 3

Second part
Dogs
Pigs (Three Different Ones)
Money
Us and Them
Smell the Roses
Brain Damage
Eclipse
Encore
Mother
Comfortably Numb
Review Courtesy Of Mura Storiche
---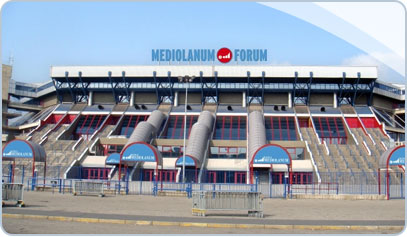 Capacity 12,000+
Tickets
The Mediolanum Forum (originally the Forum di Assago, formerly the FilaForum, DatchForum) is an indoor sports arena that is located in Assago, near Milan, Italy. The arena has a seating capacity of 12,700 and is primarily used for ice hockey, basketball, tennis & live concerts. The venue is the home ground of the Italian League professional basketball team Pallacanestro Olimpia Milano.
The Forum received the European Prize for Architecture for sports venues awarded by CONI and the Council of Europe. It is also one of two facilities in Italy, along with Palalottomatica in Rome, to be part of the European Arenas Association network. In January 2009, the arena changed its name to the current name of Mediolanum Forum, replacing the old name of DatchForum
---
Can YOU help? We are looking for any material related to this show. Scans of posters, news items, ticket stubs, show pictures, or anything else you may think be of interest to our visitors. Thanks. Please send any show material to liam@pinkfloydz.com