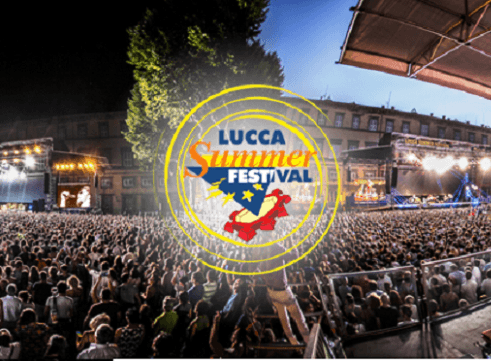 The outdoor version of the Us + Them tour arrives in Europe for 3 unique concerts with its impressive set design and extraordinary special effects.
Two stunning locations in Italy are added to the London date.
Just 3 months from the 6 already sold out concerts scheduled for April in the Milan and Bologna sports halls, Roger Waters returns to the Italian stages.
But it does so with a very different representation, an impressive and spectacular production so far staged only in Mexico City and the historic Desert Trip Festival last year and that the creative genius of Pink Floyd has decided after a long wait to bring in Europe.
Of the 3 cities of the Old Continent where this incredible show will go on stage, 2 are Italian. In London, which will host the concert at Hyde Park, Lucca and Rome will be added to welcome the mega show in their most suggestive corners: the Historical Walls in the Tuscan city and the Circus Maximus in the Capital.
The show will debut in Italy on July 11th at the Lucca Summer Festival, in the area adjacent to the Historical Walls. This is not a random choice but a precise address of the Artist fascinated by the connection between the five hundred and ten walls that will have alongside the stage and The Wall, his work
prince, whose songs will have a fundamental part in the lineup of this show that will see Roger Waters play all the great classics of the Pink Floyd repertoire along with the tracks of his new album "Is This The Life We Really Want?"
The outdoor version of Us + Them, staged so far only in 3 shows in Mexico City and in the already legendary 2 performances at the Desert Trip Festival, includes elements of very high spectacularity starting from an innovative stage that reproduces the Battersea Power Station in London which evokes the historical cover of Animals, a milestone in the production of Pink Floyd. To the special effects that see, among other things, the legendary pig flying over the whole audience and a warplane crashing against the stage, a new avant-garde amplification system will be added, which will give the public a new listening experience.
The title of the tour is instead taken from the song "Us and Them" that was part of the record sales record "Dark Side of The Moon" by Pink Floyd.
An evening, that of Lucca, which promises to be already legendary both for the breathtaking scenery and, above all, for the uniqueness of the show staged that will not fail to recall in "pilgrimage" the Pink Floydiani from all over Europe to Lucca.
---
Can YOU help? We are looking for any material related to this show. Scans of posters, news items, ticket stubs, show pictures, or anything else you may think be of interest to our visitors. Thanks. Please send any show material to liam@pinkfloydz.com