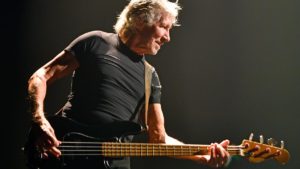 And of course, he still has a little penis. Donald Trump is vilified under "Pigs" in so many ways that the criticism is hollow. Trump like a Nazi, Trump like a Klux Klux Klan member, Trump as new. Roger Waters obviously has an aversion against the American president. He's not alone, but would not it be a much bigger punishment for Narcissist Trump, just ignore him? Seis drum. Waters chooses the bold way. There is also an oversized "Trump is a pig". Just before, a demonstrator saw a sign saying that he voted "love for Trump's hatred". Waters wants to delete hatred with hatred. This rarely works and leads in worse cases to even more hate.
Roger Waters, now 74, is on his last tour and obviously wants to get rid of some things. Same with Trump for example. And at the end – but quite hate-free – also a few things about Palestine. The framework for this unloading is his "Us and Them" tour. One on Monday night, only four own songs (from the current album) were linked to Pink-Floyd-Best-Of. Together with a very good ten piece bands (why the hell are the background songs with sparkling dresses and blonde wigs?), They work through the Waters influenced Pink Floyd repertoire.
Musically this is still very impressive. This is accurate, powerful and sounds sensational in the almost sold Hall Stadium. Thanks to versatile effects. Suddenly it whispers from another corner, or it giggles or shoots. The water also stops on its last tour of the conceptual thinker. For the "Another Brick in the Wall", a Zurich school class stamp in the ISF monsters on stage, the lines sing and then quench the orange costume. "Resist" stands on the black shirts below. Resistance! In addition, the movements of the precursors follow.
More canvases
Therefore, Waters also rejects the break. Twenty minutes. Adequate time for a clupli and a sausage. In that he explains via cloth, to which we must stand everything. Trump for example. Or Mark Zuckerberg – it's definitely a good photo for Facebook. After the break, Battersea Power Station, which also covers "Animals", is displayed on the stadium's roof. And it develops a real multimedia spectacle. There are now more screens where something happened and not just the big picture behind the band. At the same time, music pressure is leveled for the first time. Perhaps the viewer's focus is missing. It's just too much what is served there. Too bad, it's more of a burden than a profit. Only in the second part of the pathetic overloaded second set, the pressure picks up again. "We and them" good, "Brain Damage" amazing, about "Eclipse".
Waters plays bass and singing. He says a little. Actually for the first time before the additional block (just that with Palestine). And: His apartment in Switzerland has airspace protection. Whether we Swiss actually believe that in case of a case something would get – "It will not help," says Waters. And then there's no rock band that goes without the stage's addition. He holds the bass and allows himself to celebrate this statement. Even at 74, he is still an uneven rocker. A smile scurries over his much younger face. The man may have written deeply sad, pessimistic songs and wrestles often and hard, but he has this moment. From "This is for my mom," he goes on to "mom." This wonderful quiz song. "Mother, I trust the government" flashes over the screen "On! No! Fall!" In short, World Critical Criticism can also be fun, as "Comfortable Numb" is already boasting. You even forget all the stupid drums.
Review courtesy of Michael Graber
---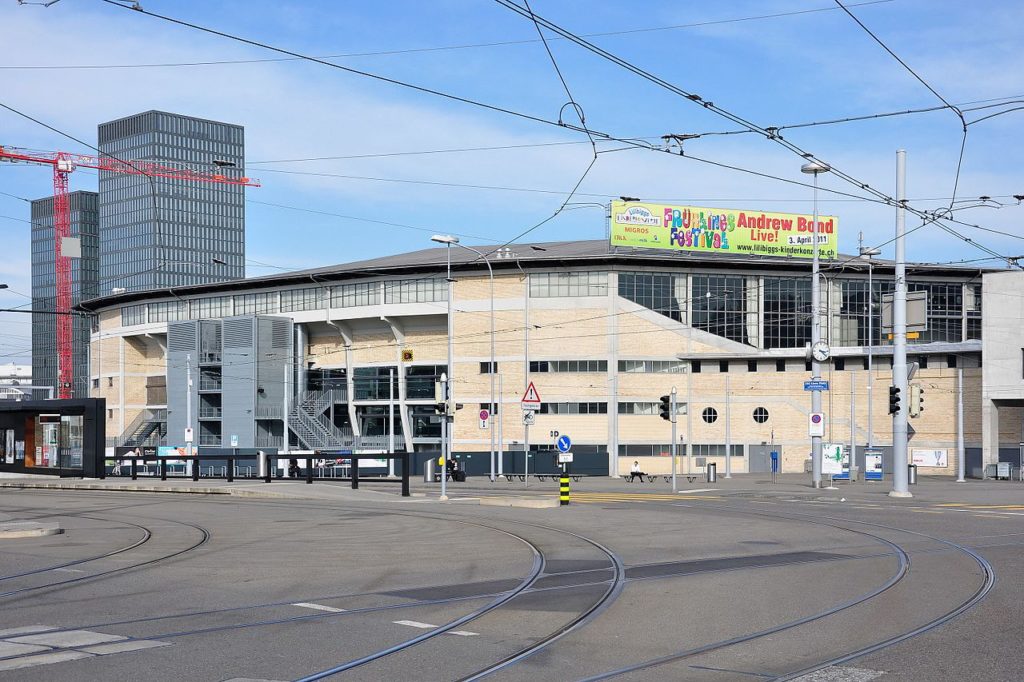 Capacity 17,000+
The Hallenstadion (German: Zürcher Hallenstadion, Zürich Indoor Stadium) is a multi-purpose facility located in the quarter of Oerlikon in northern Zürich.
It is home to the ZSC Lions of the National League (NL) and has a capacity of 11,200 spectators. Designed by Bruno Giacometti, it opened on November 4, 1939, and was renovated in 2004/2005.
---
Can YOU help? We are looking for any material related to this show. Scans of posters, news items, ticket stubs, show pictures, or anything else you may think be of interest to our visitors. Thanks. Please send any show material to liam@pinkfloydz.com