Roger Waters - Pigs (Three Different Ones) [Live in Mannheim, SAP-Arena 04/06/2018]
---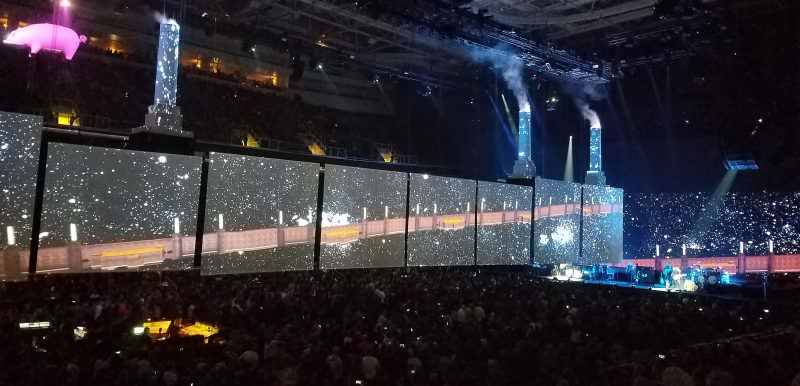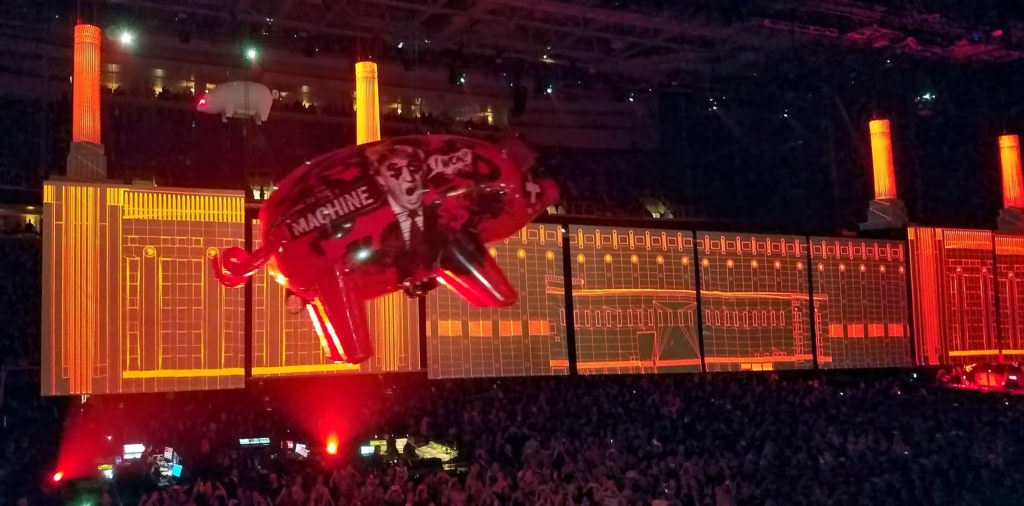 How do I describe a concert that is well known to all of you? Better not! You know the setlist, the lyrics, the long Pink Floyd story, the stage show, the projections … I've collected your own impressions ….
My personal impression is insignificant. I recently wrote here on P & S:
When I left the Pink Floyd Hockenheim concert in 1994 (my very first concert ever), I almost resigned myself in the following years to an end to Pink Floyd, even wishing that Pink Floyd officially announce the end. Wanted that my hopes for a sequel would not be disappointed. At this time, circa 1995-96, I leave Nicholas Schaffner's book "Pink Floyd: From the Underground to the Supergroup" (the one with the silver cover). The book was great, but also so, so the story of PF would be over. The years have passed, and a year can be a year long for a young person …
But it came completely different….
As Pink Floyd through and through and transfer this feeling to the outside. To my friends, colleagues and people who do not know this music. Tell us about the music, about the concerts, about the lyrics, about the emotion this music can spark. Music not as a consumer product, but as a conscious experience. In my conscientious objection, I quoted texts by Pink Floyd. This music has accompanied me for over 25 years.
And today I feel a deep joy, joy, because our heroes with dignity continue to cultivate and expand their musical heritage. Each one in his or her own appreciated way. No concert reviews that tell of the zenith that was passed …
Who can say that?
Review by Marcus Altenkirch
---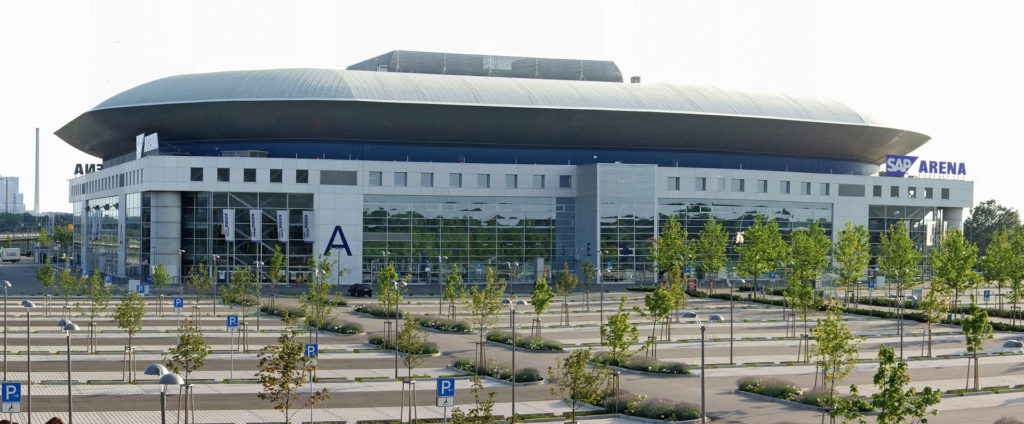 Capacity 15,000+
SAP Arena is a multi-purpose arena in Mannheim, Germany. It is primarily used for ice hockey and handball, and is the home arena of the Adler Mannheim ice hockey club and the Rhein-Neckar Löwen handball club. Inaugurated in 2005, the arena has a capacity of up to 15,000 people. More than a hundred concerts and congressional events are hosted at the arena annually. The SAP Arena is one of the largest in Germany and one of the most high-tech in Europe. The arena is named after its sponsor SAP.
A tram line (number 6) connects the SAP Arena to Mannheim city center and a newly built road connection to the B 38a highway connects it to the A 656 Autobahn, leading to the A656/A 6 interchange, connecting eastbound Mannheim to Heidelberg (A656), and north/southbound to Frankfurt, Karlsruhe and Stuttgart (A6), as well as a little north on the A6 to Kaiserlautern (westbound).
---
Can YOU help? We are looking for any material related to this show. Scans of posters, news items, ticket stubs, show pictures, or anything else you may think be of interest to our visitors. Thanks. Please send any show material to liam@pinkfloydz.com