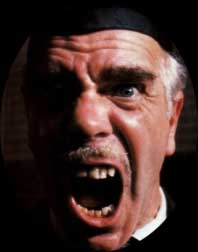 Welcome to the 'Old News' main index. Here you will find news items that have appeared on A Fleeting Glimpse in the past. We have tried to keep the stories in sequence but there may be a few that are out of order. Some stories contain external links that may no longer be available, this is beyond our control.
The files go back to early 2005, so be prepared to spend many hours exploring the contents.
Have a safe and pleasant trip.
2005 | 2006 | 2007 | 2008 | 2009 | 2010 | 2011 | 2012 | 2013 | 2014 | 2015
---
From 2015 onwards all news archives are available per month just lick on the appropriate month and corrolating year to browse the archives.
2016 – Jan | Feb | Mar | Apr | May | Jun | July | Aug | Sept | Oct | Nov | Dec
2017 – Jan | Feb | Mar | Apr | May | Jun | July | Aug | Sept | Oct | Nov | Dec
2018 – Jan | Feb | Mar | Apr | May | Jun | July | Aug | Sept | Oct | Nov | Dec
2019 – Jan | Feb | Mar | Apr | May | Jun | July | Aug | Sept | Oct | Nov | Dec