The show was fantastic, in terms of audience participation of our four concerts in Hamburg, Berlin (2x) and Amsterdam by far the most atmospheric.
Roger could hardly leave the stage at the end of the frenetic applause. Before the encore, Roger asked a student to ride his bike on stage. He goes with him to raise money for a doctor in Gaza to provide for the wounded in the conflict there.
Words By Torsten Boye
---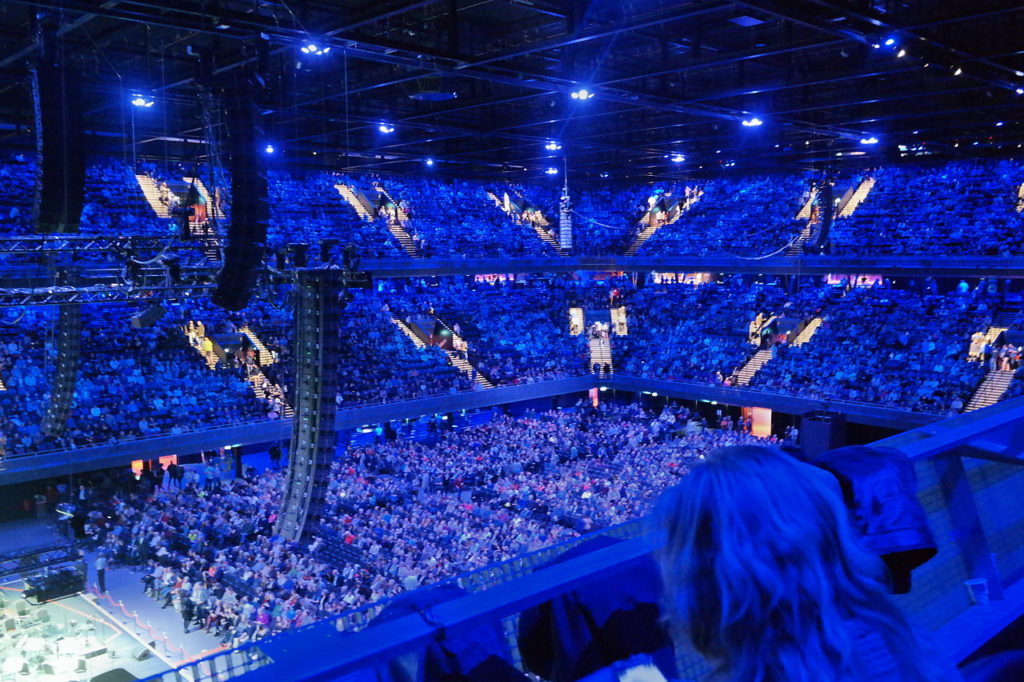 Capacity 17,000+
Ziggo Dome is a 17,000-seat multi-use indoor arena in Amsterdam, Netherlands. It is named after the Dutch cable TV provider Ziggo. In 2014, the Ziggo Dome Awards were announced, recognizing artists who performed at the arena.
The Ziggo Dome has been heavily-used for concerts; as of 2017, it ranks behind Madison Square Garden, SSE Hydro, Manchester Arena, and the O2 Arena London as the 5th busiest concert venue in the world.
---
Can YOU help? We are looking for any material related to this show. Scans of posters, news items, ticket stubs, show pictures, or anything else you may think be of interest to our visitors. Thanks. Please send any show material to liam@pinkfloydz.com