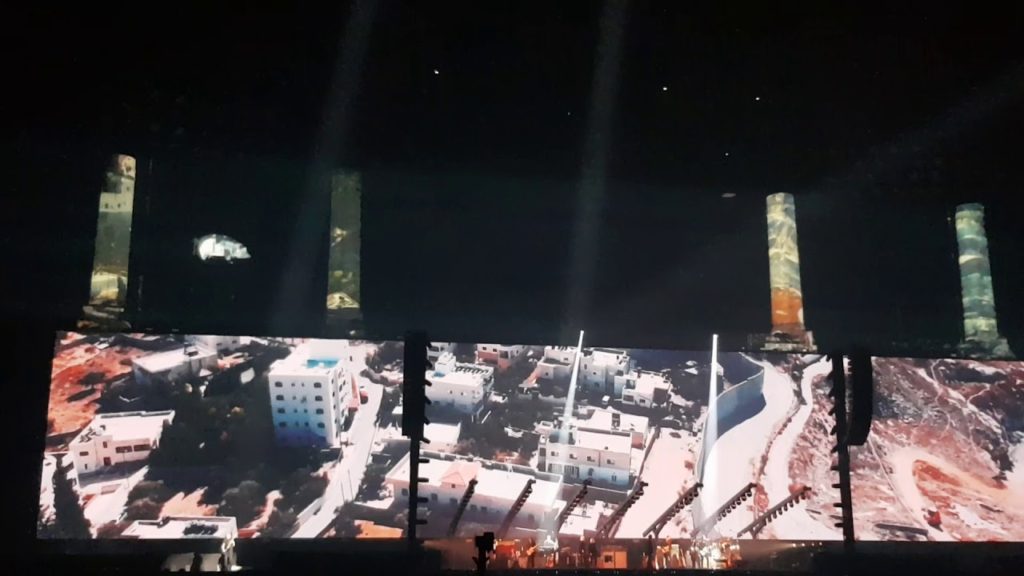 One thing in advance: the Friday night concert was sensational and the best of my previous four of this tour!
The big stage breathtaking, the show altogether impressive, the political content seemed a bit more subtle (apart from the somewhat confused speech between Eclipse and Comfortably Numb, which mixed Waters' letter to the French government and his BDS involvement).
As mentioned here, the 20 minutes after the break, the climax of the concert, an uncompromising, snappy critique, is packed in powerful, yet aesthetic tones that will surely resonate in the ears and memory of many concertgoers.
Roger's vocal problems did not strike me as unpleasant, my dream of hearing Hey You as an encore, but not conducive.
The only nuisance was the miserable organization on the part of the organizer. Five minutes before the concert, thousands of visitors were pending outside, the doors had apparently been renumbered (our Porte 23 was suddenly the 5), condescending treatment and threats at the security checkpoint, 20 square meters of small smoking areas for hundreds of people, everlasting waiting for a drink , very narrow access roads, etc. etc. After the arduous outward journey, which was uncertain due to the months-long strike of the French railway until the previous evening, it would not have needed these shortcomings. Last October at the Stones we have dismissed the problems with a lack of experience, after all, it is a new hall. So I have to say, in the future I will not attend any more concerts in the underground arena. In the end, it was still very worthwhile, in addition to the Animals pieces I also liked Welcome to the machine this time, the solo pieces anyway. Now I'm looking forward to my personal tour ending in Rome (finally open air!) And I wish all who have their or their concert visits in front of them a lot of fun and joy!
Review Sent In By Eric Douriez
---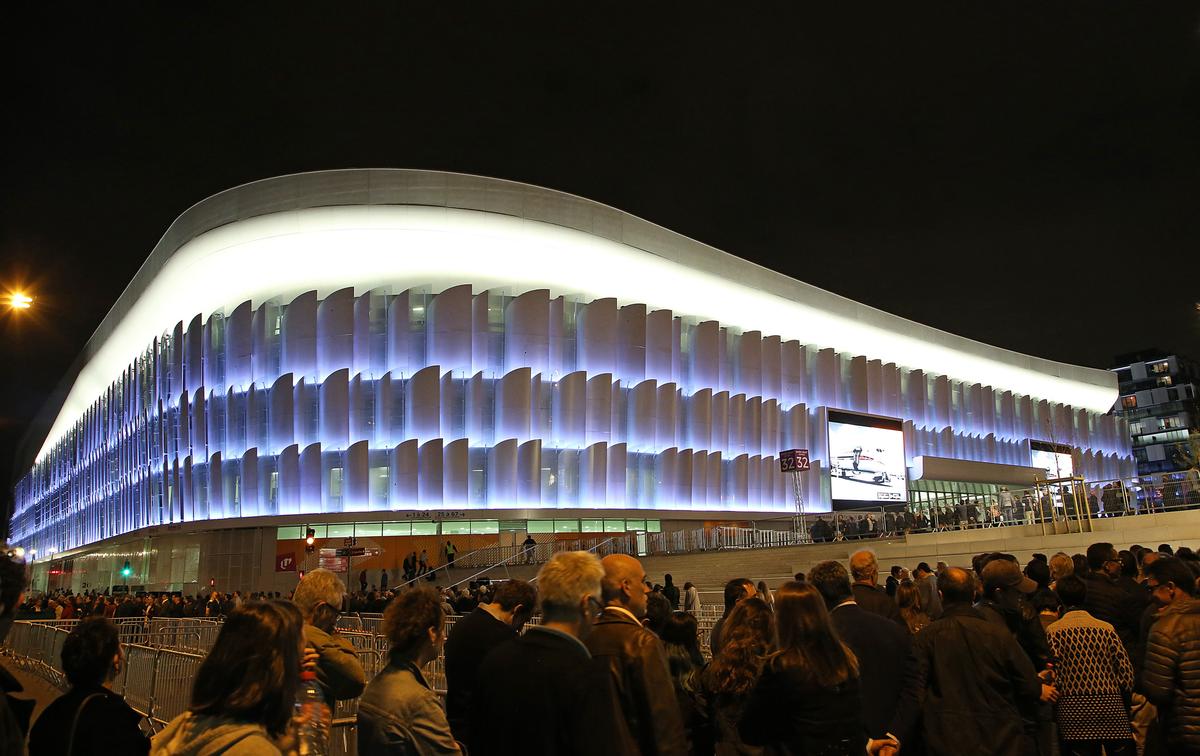 Capacity 40,000+
U Arena, known in its earlier planning and construction stages as, Arena 92 (stylized as Arena92), is a multi-use domed stadium that is located in Nanterre, which is a western suburb of Paris. It is the first multi-use domed stadium that was built in Europe, after Telenor Arena. The venue was originally planned to have a retractable roof, but it was ultimately built with a fixed roof instead.
The venue offers three separate configurations. In its rugby configuration, it has a nominal seating capacity of 32,000. For concerts, it is able to seat 40,000. Finally, a movable stand allows it to also be used for a variety of indoor sports, at various capacities, with a capacity of as low as 5,000 being possible. The venue also includes 33,000 square metres (360,000 sq ft) of office space, 300 student rooms, shops, including a club shop, a brewery and a gourmet restaur
---
Can YOU help? We are looking for any material related to this show. Scans of posters, news items, ticket stubs, show pictures, or anything else you may think be of interest to our visitors. Thanks. Please send any show material to liam@pinkfloydz.com