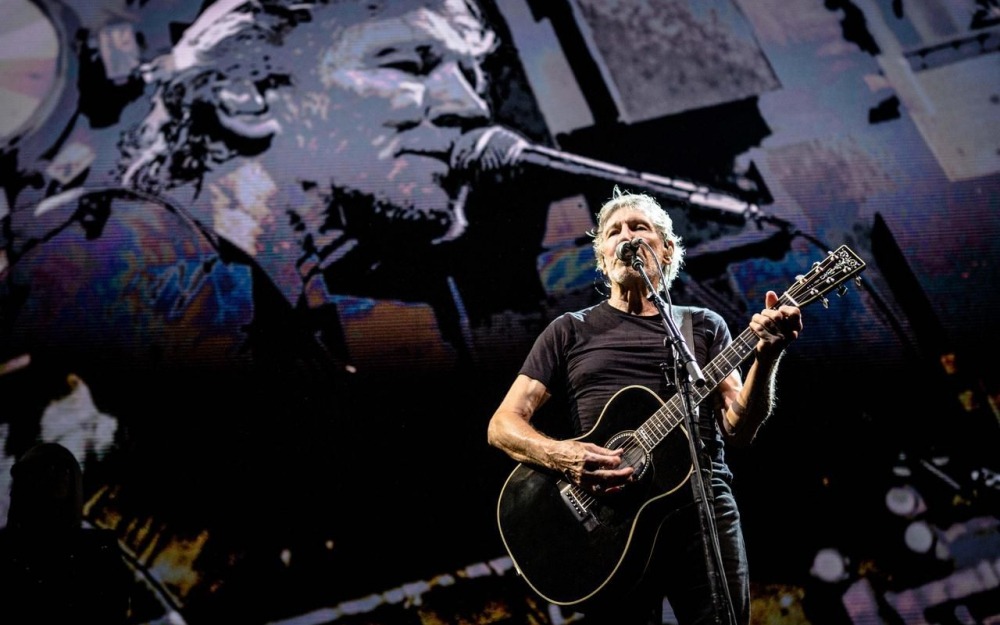 The former bassist Pink Floyd sang in Lyon on Wednesday night before 15,000 spectators. A very militant concert.
The new Roger Waters tour begins in silence. The huge hall Tony Garnier is always illuminated and not yet filled that the huge screen that dominates the scene comes on. A woman appears, from behind, sitting on a dune and looking at the sea. For fifteen minutes, this fixed shot is accompanied only by the sea, the wind, sweet songs in Arabic language and some whistles of bewildered spectators. But suddenly the sky blushes, cries arise, chaos … The former bass player Pink Floyd and his new band start playing "Breathe" from Pink Floyd's flagship album, "Dark Side Of The Moon."
From there, none of the 15,000 fans laugh. The two dates in Paris and the Lille date are not yet complete but Lyon is this Wednesday night. Waters continues for one hour his classics, composed with Pink Floyd – "Time", "Wish You Were Here" – or for him, as three songs from his latest album chained including "The Last Refugee" which images images of migrants, his sworn enemy, Donald Trump, and the film's wife, who is actually a dancer in a country we imagine to be Syria.
Roger Waters speaks to the public in French
The first millimeter part ends with a nice moment of bravery, "Another brick in the wall" with 12 teenagers from Lyon. They appear in an orange outfit of Guantanamo detainees, their heads covered with a black hood. They get rid of their clothes to discover a "Resist" t-shirt and let go of dancing. "They are from Lyon and they are beautiful". This is the first time that Waters has spoken and in French … to announce 20 minutes intermission. End of the A.

For those who regret a first part without spectacular effects as in the previous tour, where he built and destroyed the wall of "The Wall", the second part provides a scathing and militant response. As sirens sounded in the middle of the room, Battersea Power Station, the London factory made famous by Pink Floyd's "Animals" album in 1977. The screen perpendicular to the stage is impressive.
Political B-side can start, with these new giant screens to relay images and slogans, such as "Pigs rule the world" – "pigs rule the world" – and "No! Resist the pigs "-" do not resist pigs ".
"Palestinians are killed like dogs"
Trump reappears as a pig and a prostitute on the images and then on the famous Pink Floyd flying pig that goes around the room during a dantesque version of "Pigs" punctuated by slogans in favor of minorities and women. The phrase "Trump is a pig" lights up in the former abattoir of Lyon. Ovation.
There will be many more until "Comfortably Numb", another Floydian anthem played in final bouquet that everyone hoped. After more than 2 hours on stage, the musician who does not make his 74 years salutes his fans to the angels. "Thank you to everyone," he said in French.
Next stop in Paris? "We'll see," said Waters, miming his arrest. I may stop because I am fighting for the Palestinian cause. Palestinians are killed like dogs. Tell Mr. Macron to stop that. We forgot 1789 in France? I remember! The silence returns but the audience is knocked out. Waters hit hard.
 12 Lyon teenagers danced with him



 It's a tradition since his previous world tour "The Wall Live".

 

 Roger Waters invites children to perform with him on stage in every city where he performs "Another Brick In The Wall", his hymn against the confinement that too strict education can provide.

 

 All a symbol.





 For her first French date, Wednesday night, Pink Floyd's bass player was accompanied by twelve teenagers from Lyon from the Poles en Scènes dance school, contacted for their involvement in local charities.





 After two weeks of work,





 Seventeen-year-old Jade was on Wednesday afternoon with her friends at three life-size rehearsals with Roger Waters and her musicians before the big night.

 

 "It's a great chance and a great joy to be performing with a rock legend in front of so many people," says the teenager.

 

 It is also a great pride for my father who loves Pink Floyd.

 

 It makes me want to listen to more.

 

 Roger Waters was very cool and friendly with us.

 

 He told us to enjoy the moment.

 

 "





 At the two Parisian shows at the U Arena, June 8 and 9, it is an association of the nineteenth arrondissement, La Courte Echelle, which will have this honor.





 EB
Article from https://www.leparisien.fr with thanks to Eric Bureau
---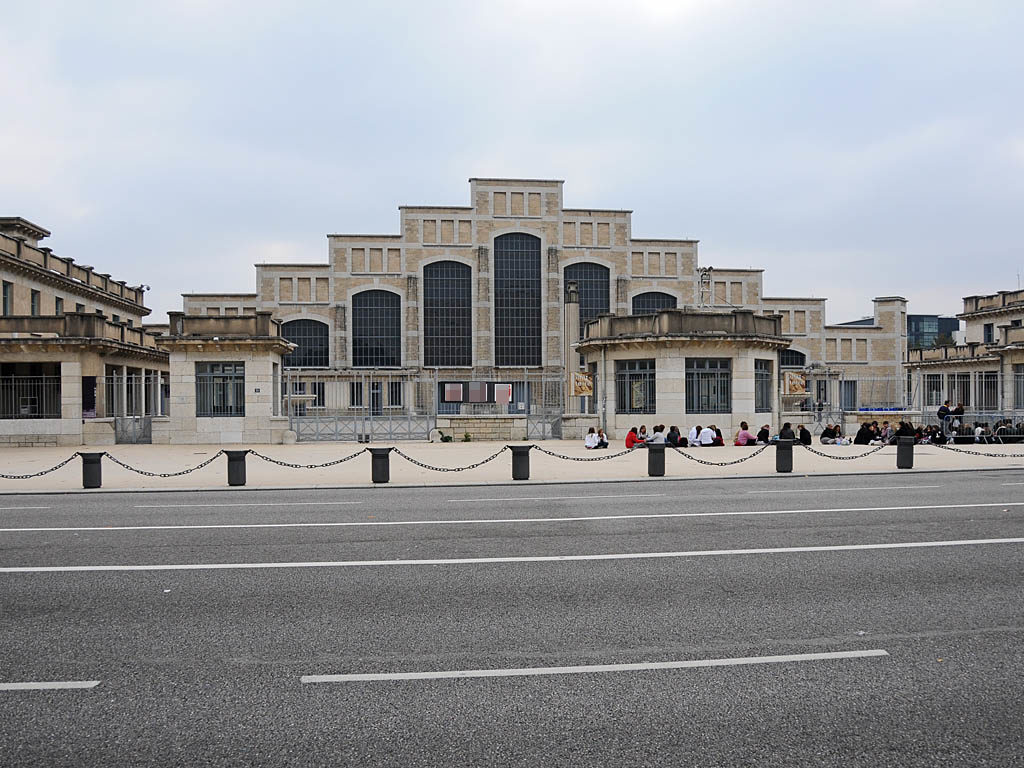 Capacity 15,000+
Website
The Halle Tony Garnier is a concert hall in Lyon, France. It was designed by Tony Garnier in 1905. Originally a slaughterhouse, the building was renovated in 1987 and opened as a concert hall in 1988. With a capacity of nearly 17,000, it is the second biggest venue in France after the Palais Omnisports de Paris-Bercy.
The original building opened in 1908 as a cattle market and slaughterhouse, known as "La Mouche". During World War I, the building was used as an armory until 1928, when it returned to a cattle market and slaughterhouse. The market and slaughterhouse closed in 1967. On 16 May 1975, the building was recognized as a Monument historique. In 1987, the City of Lyon hired Reichen & Robert and HTVS to renovate the slaughterhouse into a modern concert hall. The Hal opened in late January 1988.
---
Can YOU help? We are looking for any material related to this show. Scans of posters, news items, ticket stubs, show pictures, or anything else you may think be of interest to our visitors. Thanks. Please send any show material to liam@pinkfloydz.com