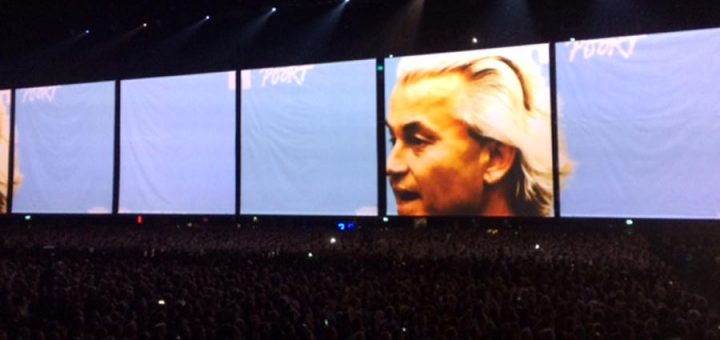 Amsterdam Schiphol: 12.45 o'clock Landing, finally, in the bus past the Ziggo, 3h too early for the hotel. Well, then just eaten in the Asian fast food restaurant and then in the hotel. Resting somehow did not work out, the excitement was too big again, so going on at 17.00 clock. Stop in the pub opposite, great, Floyd music up and down. At 19.00 clock we are then the overflowing entrance, finally arrived at the entrance, was the rejection, crap our Dutch was not enough. Once again from the beginning …

To the music: In our view (side / lower rank) not too loud, perfectly tuned music, nice powerful bass. The ladies were great. Yes, I think we paid close attention, he sang live. As often mentioned, bombshell Pigs, Dogs … but the icing on the cake: Wait For Her, Oceans Apart, Part Of Me Died, Comfortably Numb.
Before that obligatory, only this time not with Palestinian scarf, but with flag an address …
Cameraman we could only see one, this gymnastics skilfully in front of the stage.
Conclusion: every guilder worth!
Review By Jan Schäfer
---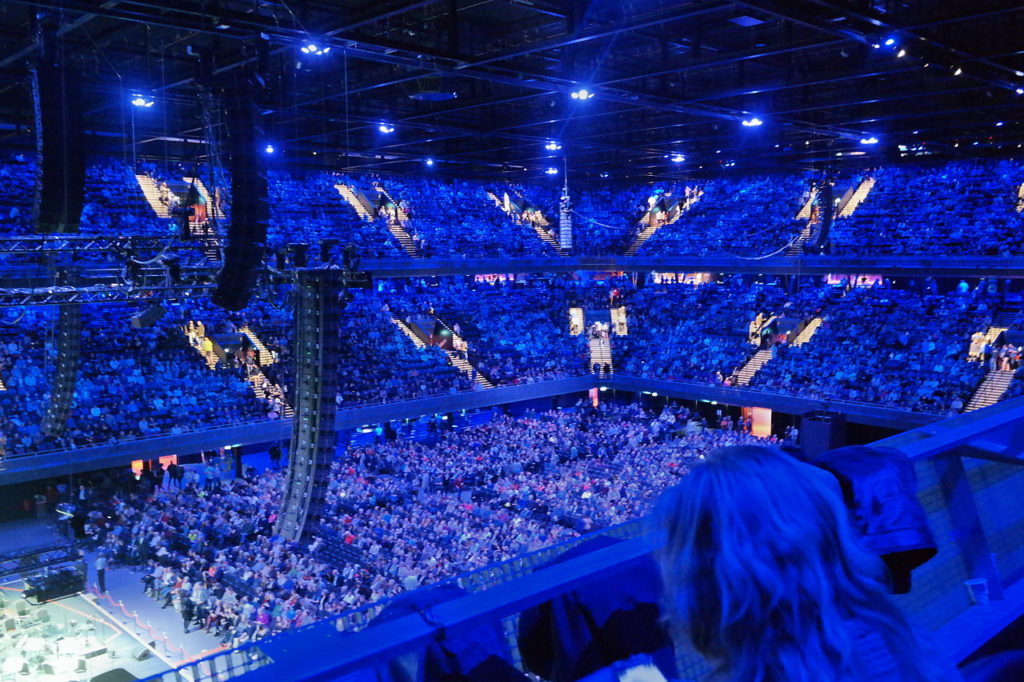 Capacity 17,000+
Ziggo Dome is a 17,000-seat multi-use indoor arena in Amsterdam, Netherlands. It is named after the Dutch cable TV provider Ziggo. In 2014, the Ziggo Dome Awards were announced, recognizing artists who performed at the arena.
The Ziggo Dome has been heavily-used for concerts; as of 2017, it ranks behind Madison Square Garden, SSE Hydro, Manchester Arena, and the O2 Arena London as the 5th busiest concert venue in the world.
---
Can YOU help? We are looking for any material related to this show. Scans of posters, news items, ticket stubs, show pictures, or anything else you may think be of interest to our visitors. Thanks. Please send any show material to liam@pinkfloydz.com