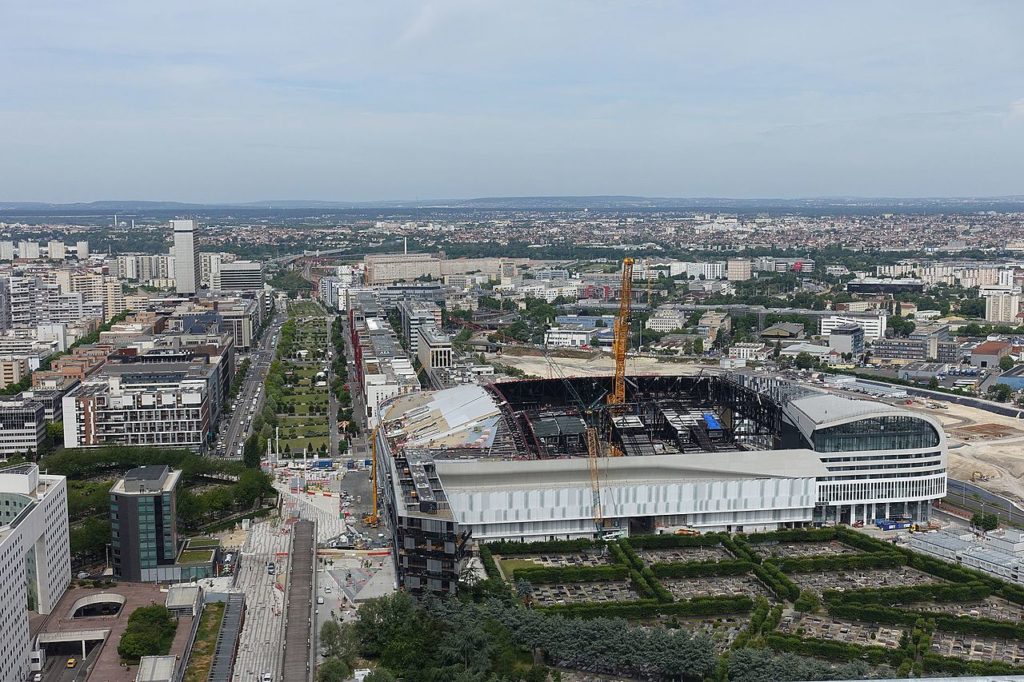 Capacity 40,000+
U Arena, known in its earlier planning and construction stages as Arena 92 (stylized as Arena92), is a newly opened multi-use domed stadium (the first in Europe since Telenor Arena) built by the French rugby union club Racing 92 in the western suburbs of Paris.It will replace their current stadium Stade Olympique Yves-du-Manoir. Originally planned to open in 2014 but delayed due to local protests, it opened in October 2017, although Racing will not play their first game in the new stadium until they host Toulouse on 22 December 2017.
The venue, originally planned to have a retractable roof but instead built with a fixed roof, offers three separate configurations. In its rugby configuration, it will have a capacity of 32,000. For concerts, it will be able to seat 40,000. Finally, a movable stand will allow it to be used for indoor sports, with a capacity as low as 5,000.
The stadium's working name, subject to change with future sponsorship agreements, was changed from "Arena92" to "U Arena", referencing the configuration of the main stands and the structure's shape when viewed from the air, in November 2016.
---
Can YOU help? We are looking for any material related to this show. Scans of posters, news items, ticket stubs, show pictures, or anything else you may think be of interest to our visitors. Thanks. Please send any show material to liam@pinkfloydz.com