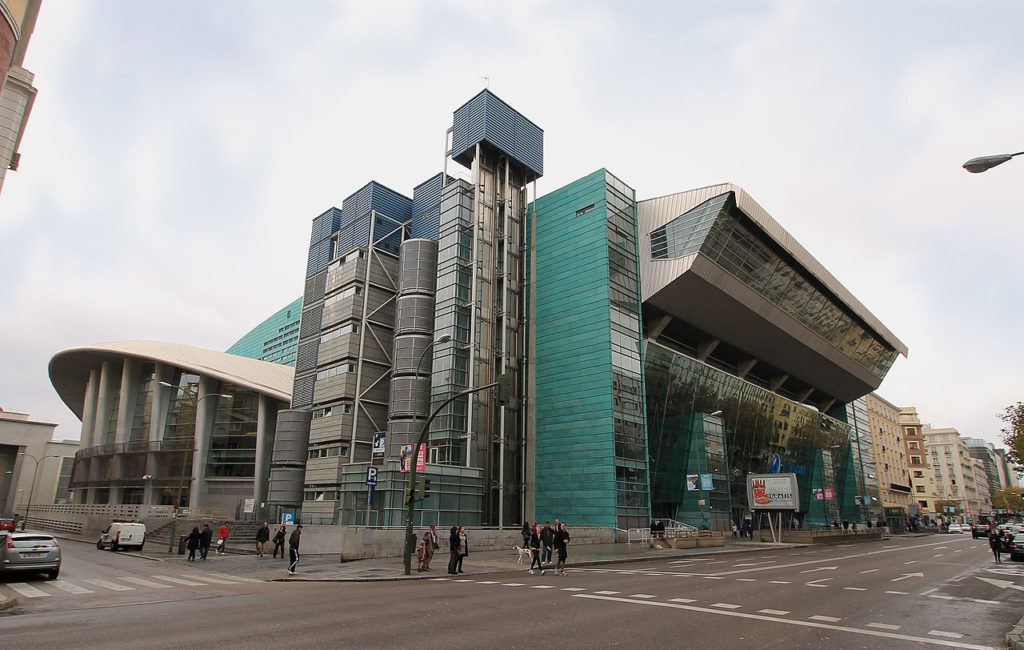 Capacity 15,000+
Website
Palacio de Deportes de la Comunidad de Madrid (English: Community of Madrid Sports Centre), since November 2016 called WiZink Center for sponsorship reasons, is an indoor sporting arena located in Madrid, Spain. Its capacity is 15,000 people for basketball matches and 15,500 for concerts (with standing public ramp).
The former building, which was built in 1960, was destroyed by a fire in 2001. Architects Enrique Hermoso and Paloma Huidobro projected a High-Tech style new arena that was built at the same place between 2002 and 2005.
The arena hosted two major international basketball events in the first decade of the 21st century. It hosted the knockout stage of EuroBasket 2007, and the following year hosted the EuroLeague's Final Four 2008. It also hosted three times the final stage of the Copa del Rey of basketball in 2006, 2009 and 2011.
The arena was the final's venue for the 2014 FIBA Basketball World Cup and the Euroleague Final Four 2015.
---
Can YOU help? We are looking for any material related to this show. Scans of posters, news items, ticket stubs, show pictures, or anything else you may think be of interest to our visitors. Thanks. Please send any show material to liam@pinkfloydz.com