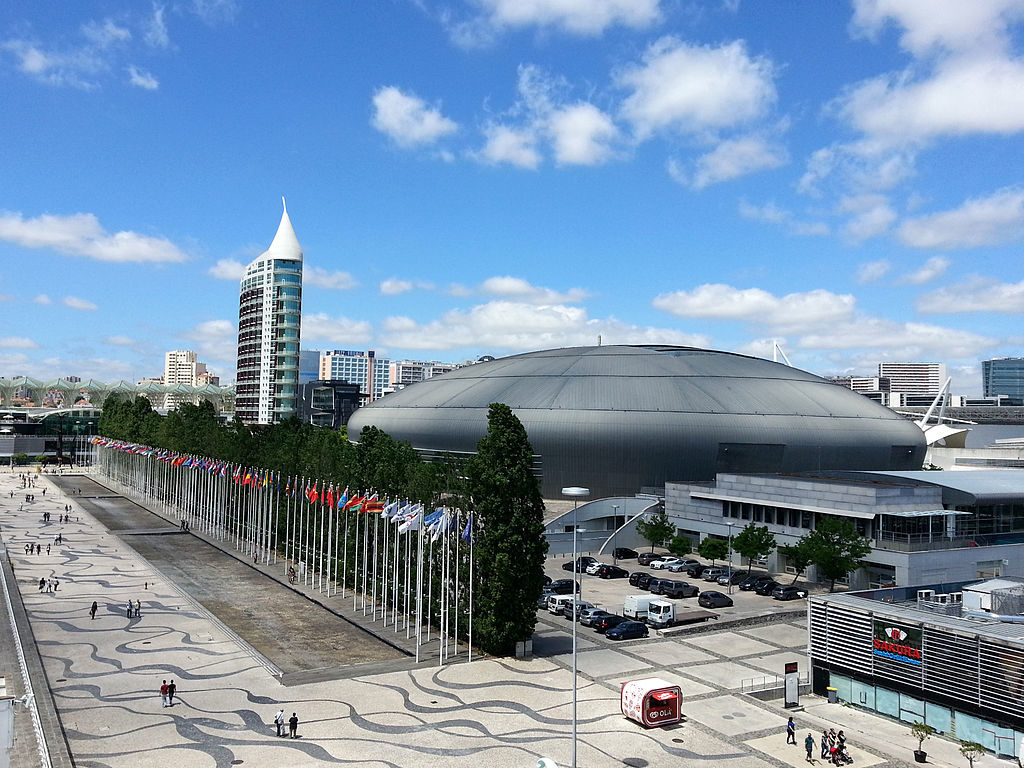 Capacity 20,000+
Plans to build a multipurpose arena in Lisbon date back to the first discussions of the Expo '98 Master Plan. At the time, the city lacked a versatile facility able to accommodate concerts, congresses and sporting events of big scope. The existing structures, both in Lisbon and in Portugal alike, either had limited capacity (up to 4,000 people), or were difficult to adapt to non-conventional events, such as world class indoor sports competitions. Another shortcoming of existing venues was the lack of technical infrastructure deemed necessary to host modern concerts, musicals and to allow for proper live TV coverage.
The country needed an arena to fill the existing gap between smaller indoor halls, like the Lisbon Coliseum, and open-air stadia. As a consequence, Portugal would not host games of important indoor sports championships and no major concerts would take place in the country in periods of cold and rainy weather.
The decision to build the Pavilhão Atlântico within the masterplan of Expo 98 allowed the arena to have a catchment area well beyond the city of Lisbon. Being a short distance from Gare do Oriente and several major highway interchanges, allows the arena to draw spectators from all over the country.
In July 2012, the arena was sold to Arena Atlântico S.A. for €21,2 million. In May 2013, Portugal Telecom acquired the naming rights to the venue, re-branding it as MEO Arena after its services brand MEO In October 2017, following the acquisition of Portugal Telecom by Altice, the venue was renamed Altice Arena
---
Can YOU help? We are looking for any material related to this show. Scans of posters, news items, ticket stubs, show pictures, or anything else you may think be of interest to our visitors. Thanks. Please send any show material to liam@pinkfloydz.com