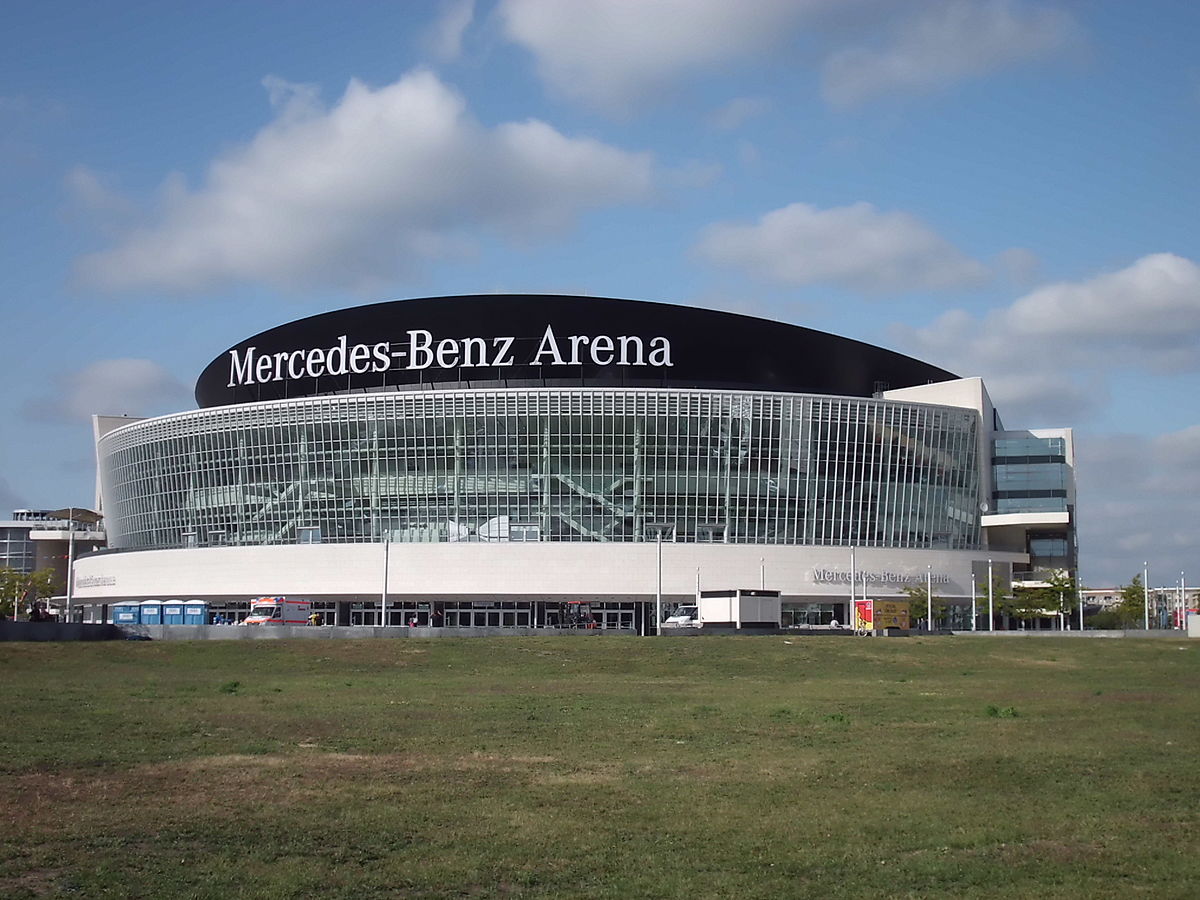 Capacity 17,000+
The Mercedes-Benz Arena originally known as O2 World is a multipurpose indoor arena located in the Friedrichshain neighborhood of Berlin, Germany. The arena opened in September 2008. Developed by Anschutz Entertainment Group, O2 Germany purchased the naming rights.
With a capacity of 17,000 people, it is home to the Eisbären Berlin ice hockey club and the ALBA Berlin basketball team, and is used for other ice hockey, basketball and handball matches as well as concerts. The surrounding area will be filled with various entertainment venues including a cinema, a casino, a hotel and various bars and restaurants.
The arena hosted the 2008–09 Euroleague Final four. The arena was one of the most prominent elements of the Mediaspree urban redevelopment project, quickly gaining emblematic status in the debates surrounding the project's impact.
---
Can YOU help? We are looking for any material related to this show. Scans of posters, news items, ticket stubs, show pictures, or anything else you may think be of interest to our visitors. Thanks. Please send any show material to liam@pinkfloydz.com