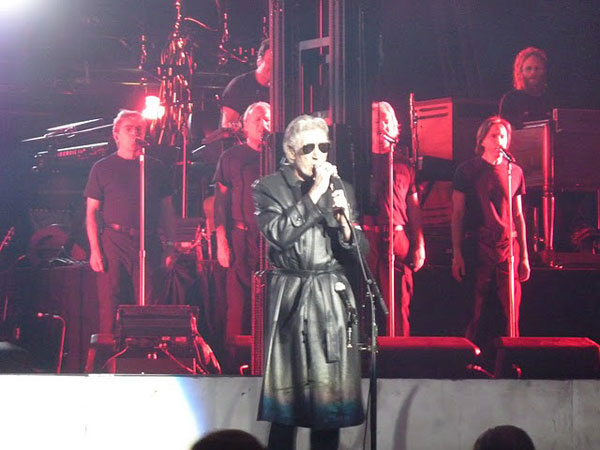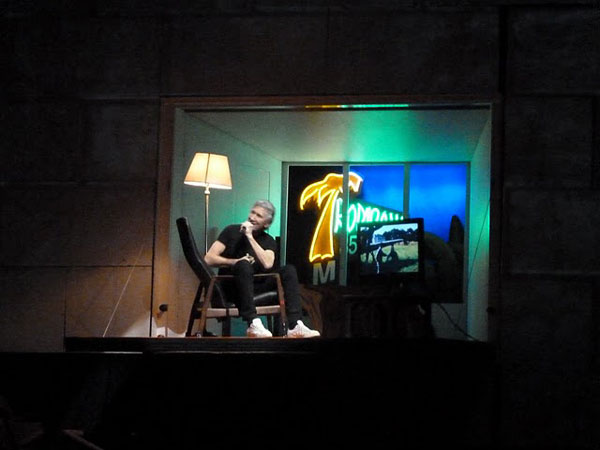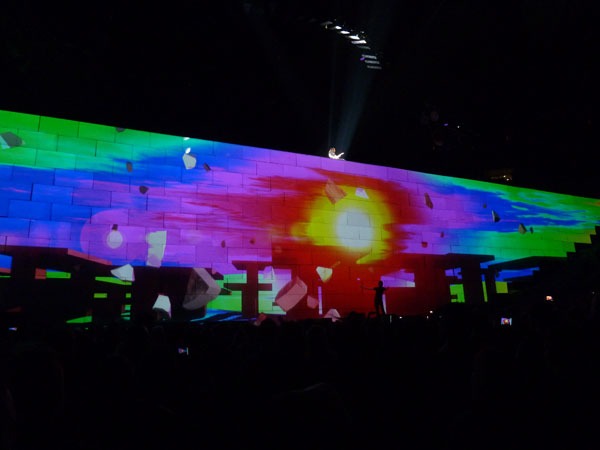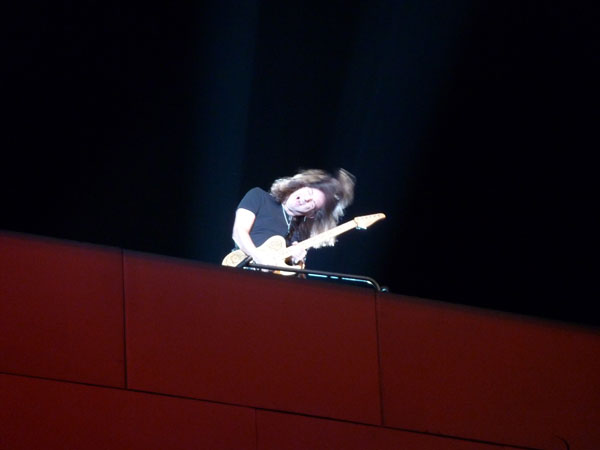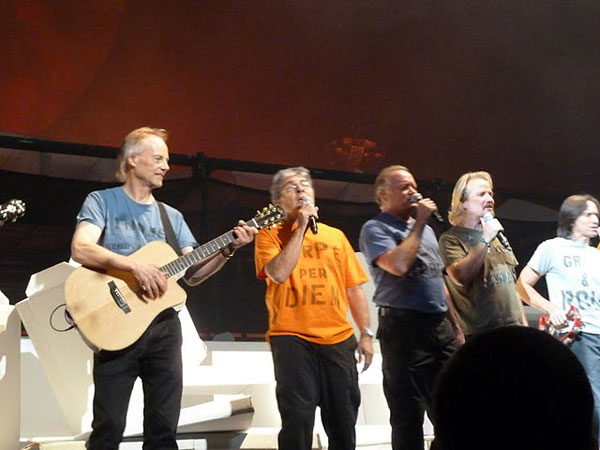 Thanks to Franz & Jane Svoboda
---
I was 12th row centre on the aisle for this show, my favourite place yet again however during In The Flesh i got a text from my friend Rick to say he was downstairs and the tickets he had bought had turned out to be fake and could I help! I made my way down to the box office and after a few words with a few people was able to bring Rick and his friend up to the floor and help them out. Glad you guys made it and hope you enjoyed the show!
Id missed a couple of things while trying to get Rick and his buddy into the show but when I got back I could see there had been problems with the schoolteacher puppet during Another Brick 2 as the teacher was still down and they were unable to retract it back, there was a roadie with a step ladder trying to sort the problem as the show went on.
The venue was packed and totally sold out, the crowd were great they stood for the whole time and the atmosphere was far better than some of the shows the previous week where a lot of people remained seated!
The second half started and within minutes I was tapped on the shoulder by a girl and asked if I minded is she could stand next to me where there was a spare seat. Of course I said, she had a Union Jack T shirt on what else was a going to say 🙂 I could tell she wasn't just a "general" fan as she knew every lyric to every track. We got talking between the tracks and it turned out she had driven down from Connecticut for the show, was a HUGE fan of the Wall album and had been introduced to her Floyd by here father.
After the wall came down (and in spectacular fashion!) we both made our way to the front rail and enjoyed Outside The Wall within feet of the stage and the band. Dave's now taken to making a pose at me with his banjo after he sees me at the shows but I wasn't quick enough to take a picture, I laughed and Jamie couldn't believe how close we were to the stage and seeing the smile on her face was just a perfect picture, I love seeing people's reactions when they stand on the rail and the band come out after the wall comes down. After watching the band onstage under the red and coloured lighting and then seeing them come out after under the bright white lights they appear to be so much closer and look so much different!
Review thanks to Simon Wimpenny
---
This show was great. A genuine sellout also. A huge line formed for "cancellations" which I have never seen. People everywhere out front were trying to buy tickets.
Thanks to crazy levi
Videos from this concert have been removed as Pink Floyd claim copyright on them
---