2010 Nth American Leg – Main Page.

---
A Fleeting Glimpse Compilation – Run Like Hell With thanks to
Dave Roiko who has used images that are featured on this site for this video.
---
Thanks to Elliot Tayman
---
Date Change The show scheduled for 6 Dec in San Jose has been moved to 7 Dec (1 Oct)
---
A Third Night has been added to New York with Roger appearing on 6 Nov at the MSG. (17 Sep)
---
A Third Night has been added in Mexico with Roger appearing at the Palacio de los Deportes in Mexico City on December 21st 2010. (5 July)
---
A second night has been added in Mexico with Roger appearing at the Palacio de los Deportes in Mexico City on December 19th 2010. (21 June)
---
Flash! The final four new Nth American dates have now been added to Roger's itinerary. They are:
Sep 24 United Center Chicago (Presale 21 June)
Oct 3 TD Garden Boston (Presale14 June)
Dec 3 Oracle Arena Oakland (Presale14 June)
Dec 5 Staples Center Los Angeles (Presale14 June)
Both rogerwaters.com (Dates listed above) & AMEX are holding presales prior to tickets going on sale to the general public. (10 June)
---
Roger Waters The Wall Tour - Press Conference (2010)
(Posted 7 June)

---
Roger In Mexico? Although nothing official has been announced yet the Mexican site OCESA is reporting that Roger will play Mexico (Palacio de los Deportes) on 18th December, with tickets going on public sale on June 23. More news when we get it! (7 June) MEXICO NOW CONFIRMED
---
Hot Wall Rumour Several little dicky birds have told us that there could be an announcement soon regarding the hottest tickets in town. If you thought the front row was the closest you could get to the stage at a Roger Waters Wall show, you might want to think again! We're hearing it's possible that some seats will be made available on the stage itself, with those sitting in these premium seats becoming part of the actual show! We understand you would need very long pockets if this does eventuate, with tickets costing a virtual arm & leg. We need to stress that this is only a rumour, but it is a hot one! UPDATE We have received a number of emails asking us for more information about this story. All we can add is that the information came from two separate unconnected sources. Both saying the same thing about the stage seating, one stating that the tickets will be sold for a large price, the other claiming that tickets would be allocated another way, but didn't state how. We do have some doubts as to the accuracy of this rumour which is currently being hotly debated in THE FORUM (22 May) (Updated 25 May)
---
Doubts Cast Over The Wall In South America We know that there are many many people wanting to know more details about the second leg of Roger Waters Wall tour of Europe and other parts of the world. To date unfortunately there is still very little information to be had. We can however tell you that on a recent visit to Buenos Aires, Argentina, Jon Carin told AFG correspondent Martin Sciaccaluga that it would be very difficult to bring the show to South America and that it's unlikely that the show would travel there. He said the problem was that there are not many arenas to support the infrastructure of the show, although he added Roger was eager to tour there. Regular readers will recall that Roger said in an interview with BILLBOARD in April that 'he'd like to take the show to other territories, including South America'. You can be sure that as soon as anything regarding the second leg of the tour is announced that you will read it here in record time! (16 May)
---
Wall Tickets Almost Sold Out – New Dates Added
Sep18 Air Canada CentreToronto, ON
Sep 23 United Centre Chicago, IL
Oct 01 TD GardenBoston, MA
Oct 06 Madison Square Garden New York City, NY
Oct 13 Nassau Coliseum Long Island, NY
Oct 20 Bell CentreMontreal, QC
Nov 04 Izod CenterEast Rutherford, NJ
Nov 11 Wachovia Center Philadelphia, PA
Nov 14 BankAtlantic CenterFt. Lauderdale, FL
Nov 30 Staples Center Los Angeles, CA
Dec 08 HP PavilionSan Jose, CA
Dec 14 Honda Center Anaheim, CA
Most shows have sold out of standard admission (the cheaper seats) but there are still some upmarket packages available for some venues. We suggest you search Ticketmaster to see what's available. Our tour rooms have been updated to include the newly added dates.
---
Now the dust has settled a bit on ticket sales we would like to take this opportunity of inviting you to one of the many AFG 'Convocations' that are being arranged throughout the length & breadth of North America. Here's you chance to hook up with like minded friends before the show/s, trade stories and even exchange tickets in our NON PROFIT ticket trading/purchasing & want areas. Just sign up on THE FORUM (Free) to find out how. (14 May) (updated 19 May)
---
Roger Waters -The Wall Tour (Interview) - AOL Video
Roger Waters Discussing TheWall Tour – Short Version
(With unseen footage of the 80/81 tour)
---
Roger Waters TM promo The Wall 2010 tour
---
New Show Added Another show has been added to Roger Waters tour, with a second night at HP Pavilion San Jose being announced for December 8. We anticipate that there will be a sell out of most shows after tickets go on public sale on May 10, and anticipate if that happens additional shows may be announced.  (8 May)
---
Roger Waters Tickets Selling Like Hot Cakes! WOW! We knew there was going to be a great demand for Roger Waters tour tickets but the AMEX Pre-Sale on 3 May went bananas! We have had reports of tickets selling out within a few minutes for some venues and of very limited supplies being left for others. There's still hope for those who entered the iTunes (May 6) & rogerwaters.com (May 5) pre-sales, and not forgetting of course that tickets go on general sale on May 10th. In the meantime, if you are looking for guidance on obtaining the best tickets make sure you visit THE FORUM (4 May)
---
Roger Waters To Guest On Late Night Show Set your controls to the Late Show with Jimmy Fallon on Wednesday 5 May. Jimmy's guests will be Roger Waters and Nina Dobrev with the musical guests being The New Pornographers. MORE DETAILS (1 May)
---
Ticketmaster are advertising a second show at the IZOD Center East Rutherford, NJ on 5 November although this has not appeared on Roger's official site yet and there has been no confirmation from Roger's Manager either. (30 April) UPDATE Ticketmaster have now withdrawn the NJ show on 5 November.(1 May)
---
NEWS FLASH Jim Ladd interview with Roger Waters about The Wall Tour TONITE (30 April) at 10pm Toronto time. Interview is on YouTube
---
Roger Waters Touring Band Officially Announced
Drums: Graham Broad
Guitars: Dave Kilminster, G.E. Smith, Snowy White
Keyboards: Jon Carin, Harry Waters
Lead Vocals: Robbie Wyckoff
Backing Vocals: Jon Joyce, Mark Lennon, Pat Lennon, Kipp Lennon (24 April)
---
Tour Update Roger Waters concert that was scheduled for The Forum Los Angeles on 29 November has now been moved to the Staples Center. (23 April)
---
Tour Rooms Now Open We are delighted to announce that our Roger Waters 2010 Tour Rooms are now open and we are ready to accept any show material you might find. Pre-show we will be looking for any newspaper or magazine articles about individual shows and ticket scans (Maximum 2 per page). Naturally, if you come across any video interviews with Roger about a particular show, we would be delighted to get links to those. As usual we will of course protect your ticket scans with a watermark or spoiler. After each show we will be on the lookout for photos, reviews, links to sound & vision, and just about anything else that may be of interest to others. Please send any material to col@pinkfloydz.com You can access any show room by taking one of the special links on your left, there's not much there at the moment but we reckon you will fill the rooms to capacity by the end of the year. (15 April)
---
New Date Added Another date has been added to Roger's tour with Toronto getting it's second show on 16 September. No word yet on when the European leg (and possibly outside of Europe as Roger has said he'd like to take the show to other territories, including South America) will be announced but it is expected soon. Obviously you will read the news here as soon as we get details. AFG Roger Waters Central. (15 April)
---
No Female Backing Singers Confirmed As we reported in March, there will be no female backing singers on Roger's tour, as it has now been announced that Michael, Mark and Kipp Lennon from the band Venice will be doing the backing vocals Venice Web Site AFG, news you can rely on. (13 April)
---
Get Set! Stand by for an announcement about another 57 Roger Waters tour dates beginning in March 2011 in Europe. It's also possible that South America made be included. AFG, news you can rely on. SOURCE (13 April)
---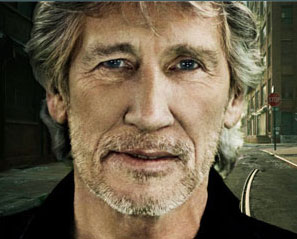 The Wall 2010 News Roundup Wow! it's a wonder the AFG server managed to survive the onslaught of the many thousands of you who have been flocking to this site hourly over the last few days. Yesterday (12 April) was the third busiest day this site has had in it's almost 13 year history! The interest in Roger Waters Wall tour has been staggering, and there are stories and articles popping up all over the place, so much so that it's been hard to track everything that's going on. To help, we have decided to bring you some of the highlights that have been confirmed for the tour and that have just been announced. We are delighted to say that Dave Kilminster has been confirmed for the lead (and of Course Snowy is on board as reported below). The show will be a state-of-the art affair, featuring a 240-foot-wide and 35-foot-tall wall constructed and subsequently torn down during the concerts. Gerald Scarfe, who worked on the original tour and the 1982 film, is providing new art and redesigning puppets and inflatable objects. (Video technology allows for projections twice the size of those in the original Wall dates). Roger has also said that this will probably be his last tour saying in one interview "I have a swan song in me and I think this will probably be it." It's also expected that more dates, including shows in Europe, will be announced in the near future. So, that's a quick roundup about what's happening but you can be sure we will bring you any updates the moment they come to hand. Don't forget. there's always more news in THE FORUM (12 April)
---
Snowy White Confirmed For Tour It's been officially announced that Snowy White will be on Roger Waters upcoming tour. Good on Ya Snowy! (12 April)
---
So How Did We Do? Now that Roger Waters tour details have been announced, we have gone back over all the information the AFG team turned up about the tour (Since Oct 2010) and here is our report card.

| | |
| --- | --- |
| What we reported | What happened |
| Oct 2009 – Will Roger Tour The Wall? | |
| Feb 2010 – Auditions are underway | We understand this was true |
| Feb 2010 Dave Kilminster will get the lead spot | |
| March 2010 Tour Dates To Be Announced In April | |
| | Nearly 40 dates announced so far with more expected. |
| March 2010 North American dates only will be announced | |
| March 2010 Tour to kick off in mid September, going through to mid December | |
| March 2010 Rehearsals starting sometime in August | We understand this to be true |
| March 2010 There will not be any female backing singers on this tour | |
| March 2010 Rehearsals will definitely be in the USA | We stand by this information |
| 9 April 2010 Tour tickets will go on sale in May with a special ticketing system | Special ticketing system confirmed, tickets do go on sale in May. |
| 9 April 2010 The tour announcement might include a number of other 'projects' Roger has been working on. | Wrong, but watch out for some announcements in the near future |
OK, we know this is blowing our own trumpet but there are a lot of people behind the scenes who make all this possible, so a big thank you to them. AFG here for the long haul. (12 April)
---
WORLD SCOOP 12 April (12 hours before official launch!) We managed a sneak peek at Roger's tour dates and you can see the results below. These days have since been confirmed at the official launch of the tour. It seems that there are still a number of North American dates to be added and we will update you as they become available. We are proud to have been the first to have this information, beating all other web sites and media outlets.
We also revealed that there's also going to be a special ticketing system whereby you can enter draws for a chance to participate in the RogerWaters.com presales. Get on THE FORUM for more info
Sep 15 Air Canada Centre Toronto, ON
Sep 20 United Center Chicago, IL
Sep 21 United Center Chicago, IL
Sep 26 Consol Energy Center Pittsburgh, PA
Sep 28 Quicken Loans Arena Cleveland, OH
Sep 30 Boston TD Garden Boston, MA
Oct 05 Madison Square Garden New York City, NY
Oct 08 HSBC Arena Buffalo, NY
Oct 10 Verizon Center Washington D.C.
Oct 12 Nassau Coliseum Long Island, NY
Oct 15 XL Center Hartford, CT
Oct 17 Scotiabank Place Ottawa, ON
Oct 19 Bell Centre Montreal, PQ
Oct 22 Schottenstein Center Columbus, OH
Oct 24 The Palace of Auburn Hills Detroit, MI
Oct 26 Qwest Center Omaha, NE
Oct 27 Xcel Energy Center St Paul, MN
Oct 29 Scottrade Center St Louis, MO
Oct 30 Sprint Center Kansas City, MO
Nov 03 Izod Center East Rutherford, NJ
Nov 08 Wachovia Center Philadelphia, PA
Nov 09 Wachovia Center Philadelphia, PA
Nov 13 Bank Atlantic Center Fort Lauderdale, FL
Nov 16 St Pete Times Forum Tampa, FL
Nov 18 Philips Arena Atlanta, GA
Nov 20 Toyota Center Houston, TX
Nov 21 American Airlines Center Dallas, TX
Nov 23 Pepsi Center Denver, CO
Nov 26 MGM Grand Garden Arena Las Vegas, NV
Nov 27 US Airways Center Phoenix, AZ
Nov 29 The Forum Los Angeles, CA
Dec 06 HP Pavilion San Jose, CA
Dec 10 GM Place Vancouver, BC
Dec 11 Tacoma Dome Tacoma, WA
Dec 13 Honda Center Anaheim, CA
It's also possible that the following cities might be included
Albany
Atlantic City
Milwaukee
San Diego
Oakland
There are a number of gaps where additional shows could be slotted in, so we are keeping an eye on that.
---
IMPORTANT TOUR UPDATE Roger's Manager has been in touch to tell us the URL you will need for the Wall Tour launch is now https://www.rogerwaters.com/ and NOT https://www.roger-waters.com/ as previously advised. (NOTE the time of 2pm EST is New York time. You can find out your local time HERE) (9 April 2010)
---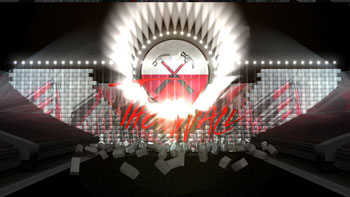 2010 Wall Tour Latest Like every fan on the planet, those of us on the team at AFG can hardly contain ourselves about the upcoming tour announcement. It's going to be really interesting to see how the information we have given you about the tour since last October pans out. Being the first site to bring you the news has meant that our visitor numbers have increased dramatically over the last few months, and we know many of you come here daily to get the latest updates. So, on the eve of the announcement, we would like to invite those of you who are not yet members of THE FORUM to join us today. Much of the information you read on AFG site is sourced from THE FORUM and there's lots of info going around that doesn't make it to the site. (For example the current buzz is that tour tickets will go on sale in May and a special ticketing system for the fans only may be announced). There's also the possibility that the tour announcement will also include a number of other 'projects' Roger has been working on, but you will need to join THE FORUM to learn more about that. Come on, what are you waiting for?, sign up for FREE and get to meet THOUSANDS of Floyd/Waters who are keen and eager to talk with you on the internet's most active Floyd/Waters forum. (Image thanks to forum member ashmanmedia) (9 April 2010)
---
Roger Waters 2010 Wall Tour To Be Officially Announced! Well we told you the tour was to be announced in April and we have just had official confirmation from Roger's Manager that the tour will be announced from 2pm EST Monday April 12th on Roger's official site at https://www.roger-waters.com/ please use https://www.rogerwaters.com/ (6 April 2010) (Updated 9 April)
---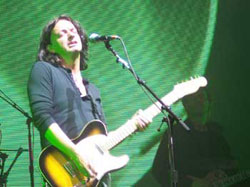 Come On Dave – We Won't Tell Guitar virtuoso Dave Kilminster who played lead on Roger Waters Dark Side Of The Moon Tour (2006, 2007, 2008) and is the hot favourite for lead in Roger's upcoming The Wall Tour had this to say on his Facebook page recently. Under the heading 'New Music, New Tours, New News from Dave K! it said "And there is one final thing for later in the year that I'd dearly LOVE to mention… but I can't!!!! Sorry" and "Rest assured that I'll tell you all about it in the next instalment though!!!!". So, that got us thinking, we feel that Dave is going to tell us:
He is going to buy a fish and chip shop OR
He is going on tour with Roger Waters
We report, you decide. (6 April 2010)
---
Roger Waters 2010 Tour Latest Just a few crumbs of information. We understand (Although this has not been confirmed) that there will not be any female backing singers on this tour. Also (and this has been confirmed) rehearsals will definitely be in the USA. More info as we get it. Don't miss out, join the hundreds of fans who are discussing the upcoming tour in THE FORUM (March 2010)
---
Roger Waters 2010-2011 Tour News It's becoming clear that the 50+ dates that we reported a few weeks ago are North American dates only. It seems that the original idea of 8 cities with multiple dates has been scrapped and that this part of the tour will be a 50+ arena show. Information about the UK, Europe and other parts of the world is scant and we have very little information about that, it seems pretty obvious that this will not happen until 2011. The North American leg looks like kicking off in mid September, going through to mid December with rehearsals starting sometime in August. We have been contacted by a number of sources throughout North America with venues & dates but will not publish this information until it's officially confirmed by Roger's Management. (We don't want you making arrangements only to find out later that the information wasn't factual). Stay tuned to AFG for all the tour info. (March 2010).
---
Tour Dates To Be Announced In April? We understand (unofficially) that the Roger Waters tour dates are to be announced in April sometime. We have also heard mention of 50+ dates, although it's unclear if this is to be at 50+ venues or the 8 cities as originally planned with multiple dates at each. Our guess is 50+ arenas but we can't confirm that at this time. We will continue to keep you updated as news come in. In the meantime hundreds of fans are joining THE FORUM each week to get the inside scoop on the latest information. Many of you will be aware that during Roger's last tour we had cast & crew members on the forum and expect this time to be no different. Come and join us and keep yourself informed! (March 2010)
---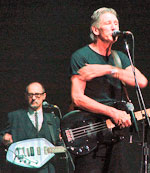 Roger Waters Tour Latest Information is now starting to flow and here's some news to keep you up to date. Andy Fairweather Low (who has been a regular in Roger's band on & off for 24 years) will not be on the upcoming Wall Tour. Andy has has confirmed in a Recent Interview (25 Feb) that he was approached by Roger to join him but due to a number of factors will not be on board this time around. It's now becoming clear the the tour will not commence until LATE this year and all the indicators are that it will go ahead, despite there being no official announcement at this time. Although not official, we are hearing rumblings that Dave Kilminster will get the lead spot but there will be no participation by Ian Ritchie (both of whom toured with Roger previously). Don't forget you can get more up to the minute news on THE FORUM (Feb 2010)
---
Roger Waters Tour 2010-2011 Psssst some new (unofficial) information has come in to say that some auditions are underway for the proposed Wall Tour. A (little) more information is available for those that are members of the FORUM (Feb 2010)
---
Roger Waters The Wall Tour 2010 & 2011 We continue to receive a steady stream of enquiries asking the latest on the possible Wall tour that Roger is contemplating taking out later this year (and probably 2011). All we can do is to advise you that the moment any news breaks you will read about it on AFG. We know this is building tremendous excitement (The Pink Floyd Forum can hardly contain itself!) and you do have our word that we are keeping nothing from you. (Dec 2009)
---
Roger Waters Discusses Possible Wall Tour (And other things) (Dec 2009)
Frost over the World - Roger Waters - 11 Dec 09
---
Roger Waters At The New Yankee Stadium Roger Waters was at the new Yankee Stadium on Wednesday (4th Nov) as a guest of Hank Steinbrenner (part-owner of the New York Yankees) to help him celebrate the Yankees winning their 27th world championship and christening their new stadium in style. Hank in speaking to the media dropped this little pearl. "Tonight I had Roger Waters from Pink Floyd as a guest, I don't know if you guys are Floyd fans. We're trying to get something done with rock concerts as well as the football games. And he was blown away. He's played all over the world. It's spectacular. It really is". (Nov 2009)
---
Roger Waters & The Wall Here's the news you have been waiting for. Roger's Manager has been in touch to OFFICIALLY confirm that Roger is looking at touring The Wall in 2010 & 2011. Other sources have told us that currently 8 cities are penciled in, but going by past experience this could well be expanded at a later date. Keep tuned to A Fleeting Glimpse for all the tour news! You can find more information in the Pink Floyd Forum ( 2 Nov 2009)
---
Nick Doesn't Rule Out Playing On The Possible Wall Tour Nick Mason was on BBC Radio on Saturday (14 Nov) and was specifically asked about Roger's plans to tour The Wall next year. He said he has not been officially approached to play and ruled out playing the entire tour, but he did not rule out guest appearances. You can download a podcast of the broadcast HERE (Oct 2009)
---
Will Roger Tour The Wall? For months now we have been hearing rumours that Roger Waters might be touring The Wall around Europe & the USA sometime in the future. To date we have not speculated on this possibilty, as we know that rumours are just that, and it's unfair to raise peoples expectations. Now it seems as if there may be more than a grain of truth to the rumour, as Roger himself hints at the possibility of a tour in the November issue of MOJO . In The Wall Special, Roger also talks about the 'new' Wall footage (uncovered a little while back and discussed in the Pink Floyd Forum) & gives an update on The Wall on Broadway.UPDATE Roger's management have confirmed there is indeed some talk about putting on some Wall arena shows, but any firm plans are some way off. As you can imagine, we have been deluged with emails since we ran this story but as usual, we are keeping nothing back, all we know has been published on site. If you are keen to catch some more snippets of info though, you should hook up on the Pink Floyd Forum  (Oct 2009)
---