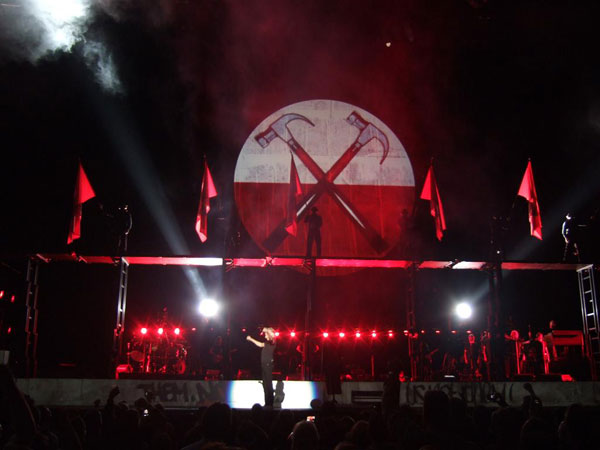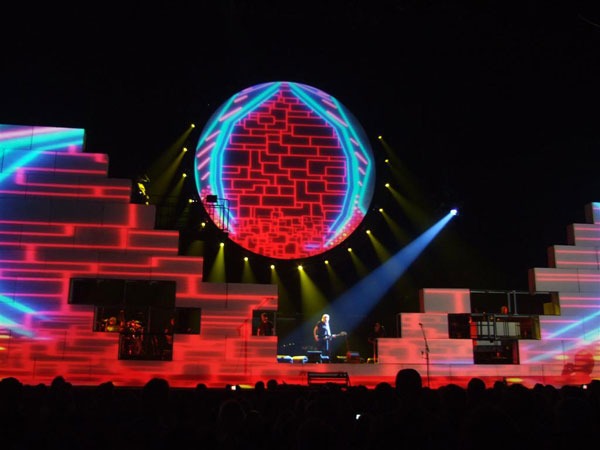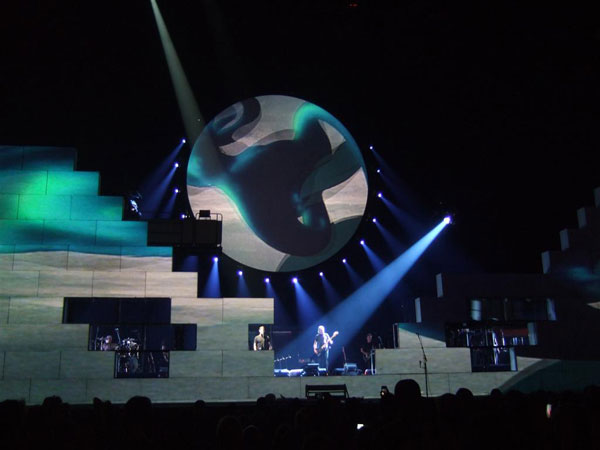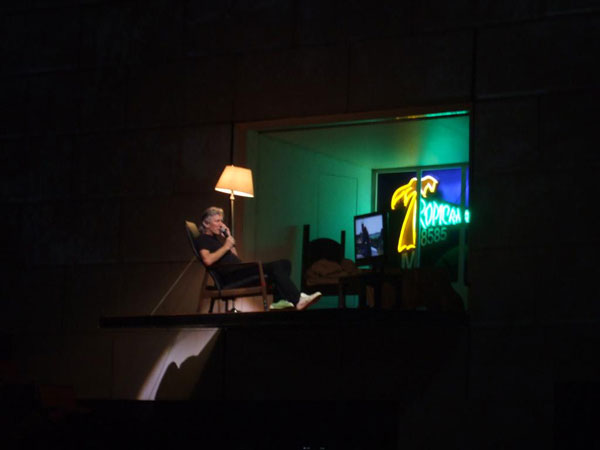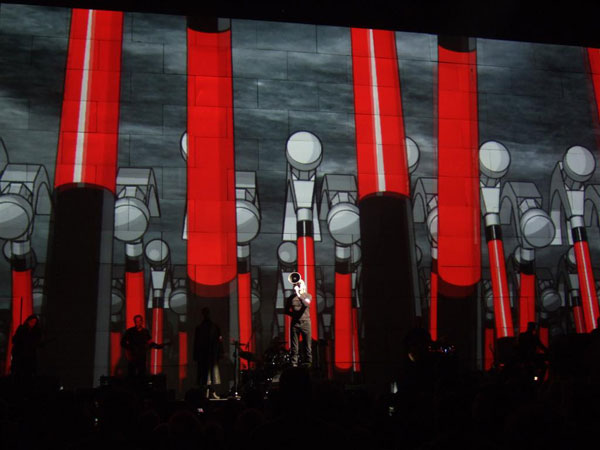 Thanks to Simon Wimpenny
---
Another good show last night at the Izod…a few things. No pig! Don't know where it was. Maybe it caught the swine flu. Nowhere in sight.
Crowd – as sedate as I've ever seen them. Even in the front row people were sitting down the entire show.
The odd thing was as lame as the crowd was, Roger kind of connected with them in ways I haven't seen before this tour. He acknowleged some people yelling "thank you" and did a cute back and forth for a little bit with them.
That's it, same show as everywhere else besides.
They are going out of their way a bit more to enforce the "no flash" rule, which is a good thing. Idiots continue to use their flash though.
Review thanks to crazy levi
---
Wonderful Show at the Izod Center. The audience was really mellow and respectable. Roger traded many thank yous' with the audience, great connection!. Piggy stayed home and Mr. Screen was turned off for the second half. Attached are a few of my photos from the evening.
Review & above images thanks to George Skroumbelos
---
Videos from this concert have been removed as Pink Floyd claim copyright on them
---