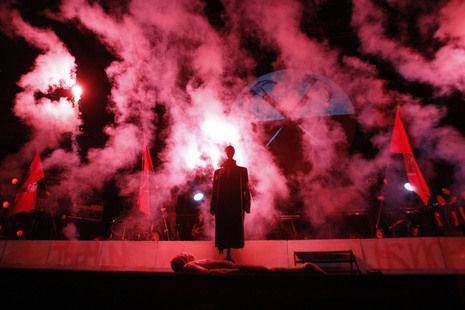 All images thanks to Rob Schumacher
---
Waiting in line for Rogers autograph paid off.
I have been so stoked, I don't know what to do with myself!
This is how it all went down…………….
I arrived at the venue at about 4pm….. There was about ten people already standing in line in front of the parking garage. About 4:45, 5 black vans pull up to the paking garage and the first one stops as the other vans pull all in. A security guard jumps out and says "Ok……This is how we are going to do this. Everyone file in a single line with only one item for Roger to sign( as he sat in the van) After he signs your things, walk to the other side of the van and stay behind the fence."
I was about the sixth person in line and as soon as people noticed he was signing, everyone started a huge line. Roger only signed for about 20-25 people and then proceeded into the parking garage.
I am so stoked to get his autograph and to top it off, Roger threw his hammer arm band into to audience and I persuaded the person who caught it to purchase it off of him. Plus a crew t-shirt in which a talked a crew member out of as well.
A night I will NEVER forget!
Thanks to floydfan83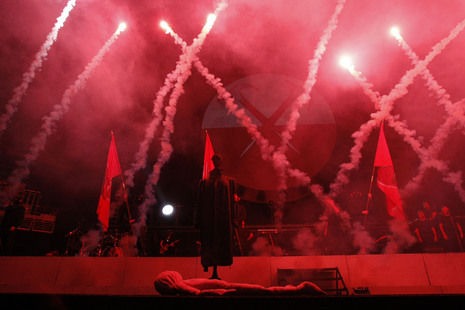 ---
---
---
Videos from this concert have been removed as Pink Floyd claim copyright on them
---