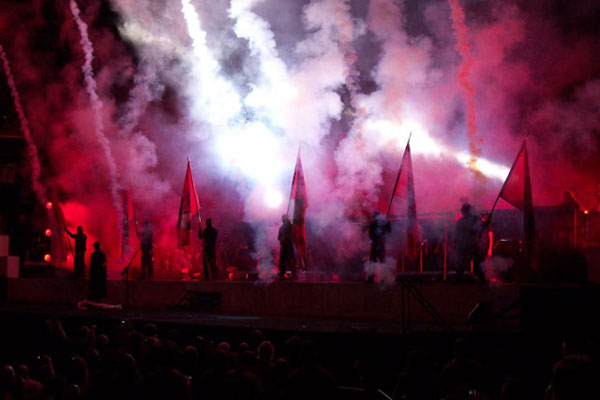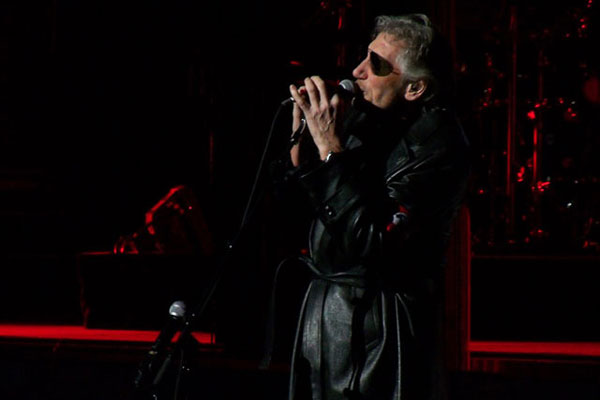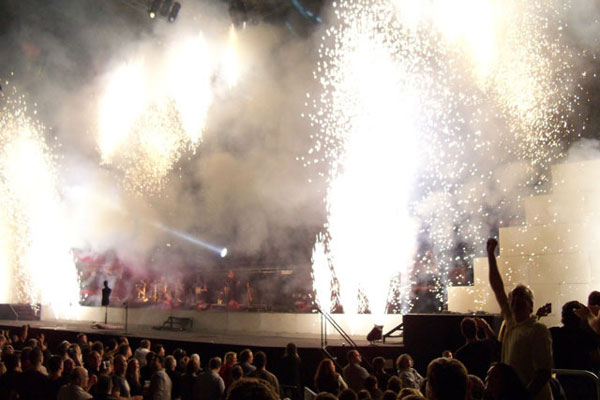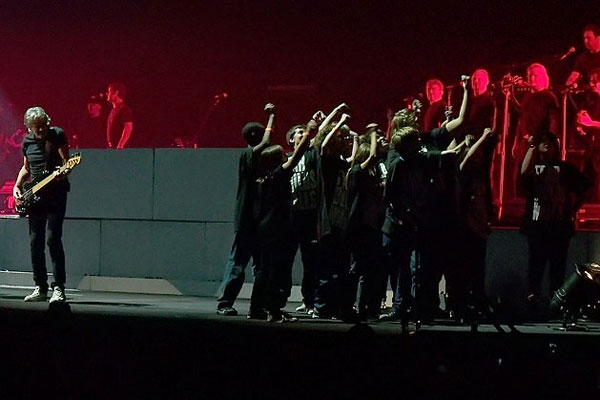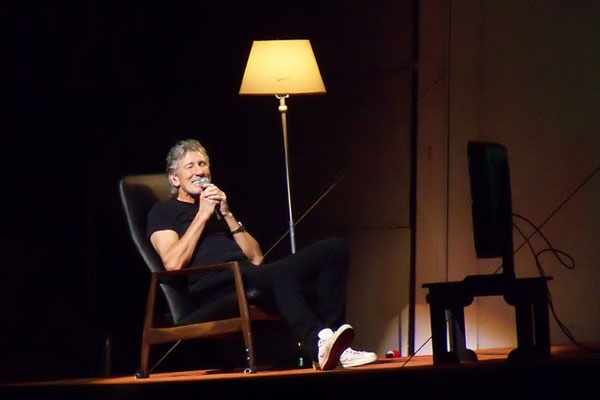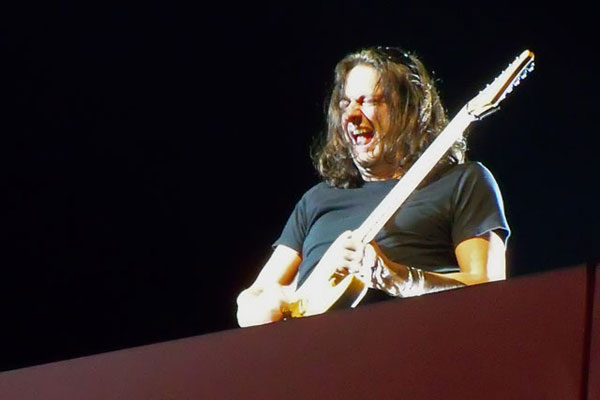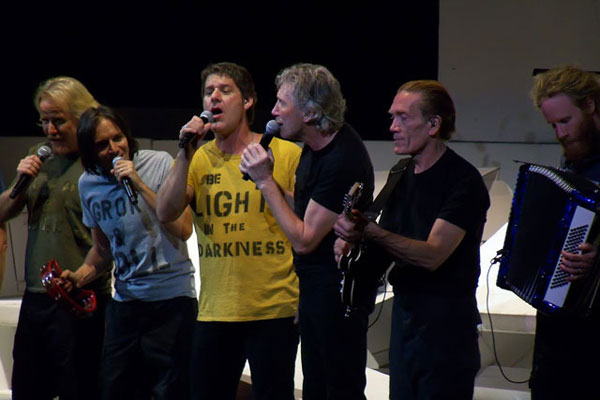 Thanks to the_rage
---
No DG in DC. Just got back from the Verizon Center, and the show was great. Initial reactions:
*Animations, projections, and inflatables were awesome.
*Visuals during Vera and Bring the Boys Back Home were incredibly moving. I confess…I teared up a bit.
*Venice = underwhelming backing vocals, 75% of the time at least
*Guitar – Snowy, Dave, and G.E. were top notch. Sure, I missed DG, but still, great playing.
*Harry Waters – rock on! Fun to see family brought into the Floyd legacy.
*Jon Carin – Man, there's nothing that guy can't do. Has he released solo material?
*Roger – consumate showman, just spectacular. Couldn't keep your eyes off of him, really. Vocals….mmm… I know I'm not going out on a limb to question whether that was actually him the whole time. I mean, I've listened to the Hoping Foundation gig with David. The pips are well used at this point, which isn't a criticism at all. Doesn't really matter to me, though. The show was entertaining, thoughtful, and moving.
*Memorabilia – I only picked up the program, and it's easily worth the $25.
*DC crowd – Attentive when they should be, screaming and clapping appropriately as well. They loved Mother, much cheering for "no fucking way"!
*Seats – Wife and I were way up, and it didn't effect our enjoyment of the show at all. I'm glad pleased with the experience from the cheap seats.
That's that, just my opinions there. Good luck to everyone who has yet to see a show, I hope DG shows up in your town!
Review thanks to Don
Thanks to Joel Jordan
---
I mentioned to Dave Kilminster before the show that the Comfy Numb solo in Buffalo a couple of nights earlier was the best I'd ever heard him play, he agreed! He said he made a real mess of it in New York as he had been back stage and met Jim Carrey, Scarlet Johansson, Liam Neeson and it had totally thrown him off and I guess he was a bit star struck!! So the next show he put 110% into it and it obviously came across!
Mark and Beth were about 8th row centre and I was a couple of rows back from them on the aisle on the 10th row. This show was hugely different from any of the other though, not in a musical sense or show sense but in an atmosphere sense! There was no "buzz" before the show, there was no excitement coming from the crowd and this was confirmed when even after Roger had walked onstage for the first time at the beginning of In The Flesh the whole crowd remained seated!! WTF!! It's a rock show, it's not opera!!!
Sitting down during the whole show for me just kills all the excitement, it's just not the same and from what I've heard in the past from band members they sense this as well. I just don't get it, not just the sitting down thing I just don't understand why this happens! It's the same show, just different city and different people, surely people cant be that much more relaxed say a couple of hundred miles away from New York? Ok well maybe New York's a bad comparison but you know what i mean, I just don't get why this happens. Anyway, I stood up when I thought I could and didn't get anyone asking me to sit down so the first half wasn't too bad after all. The sound was incredible, I heard the surround sound a lot more than i have at any other show, maybe I was just in the "sweet spot" but whatever it was it was great and I heard things at this show that I hadn't heard the same way before!
There were a couple of seats next to me free the whole first half so I went up and brought kami and her friend Jessie down to sit on the floor, Jessie was Kami's friend who had driven in the day before and whom id met before at Nissan pavilion show in 2006.
The crowd were a lot more enthusiastic for the second half and stood for a lot of the show, I think the three of us sat down for maybe 3 or 4 tracks but stood for the rest of the show. It's so much better being with friends at the shows and standing next to people who appreciate the music and enjoy the show and actually get into it rather than just the "casual fan" who is there for some live music…
Review thanks to Simon Wimpenny
---
Videos from this concert have been removed as Pink Floyd claim copyright on them
---