The first thing that was evident tonight was that the sound was going to be amazing! this was before a single note had been played! Usually when the pre show warm up music and talking comes through the speakers about 15 minutes before the start of the shows its actually quite hard to hear it over the noise of the crowd. Tonight was different though, you could hear every single word!! the clarity was crystal clear, i think this was due to a few things, mainly the venue but also the quietness of the crowd when they started to hear the speaking, they were very respectful and actually listened to what was being said!
Sure enough when the band started the sound quality was amazing, definitely one of the best sounding venues id been to! The crowd were a bit hit and miss with standing and then seated and then standing again they couldn't make their mind up what they wanted to do! All the nuances were present tonight, the machine gun, Roger holding the mic out for the crowd to sing "thirteen channels of shit" etc etc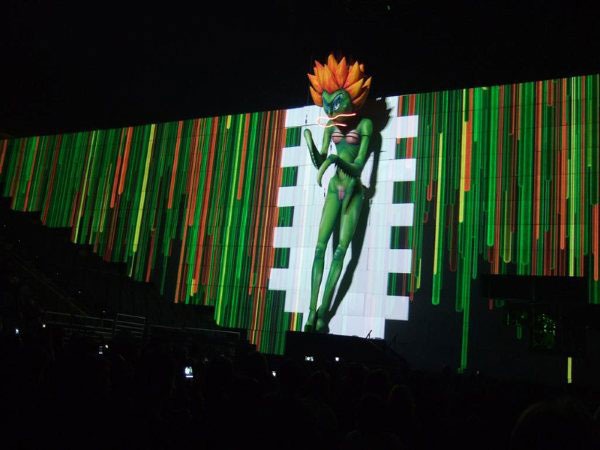 Above images & review with thanks to Simon Wimpenny.
---
Thanks to Elliot Tayman
Videos from this concert have been removed as Pink Floyd claim copyright on them