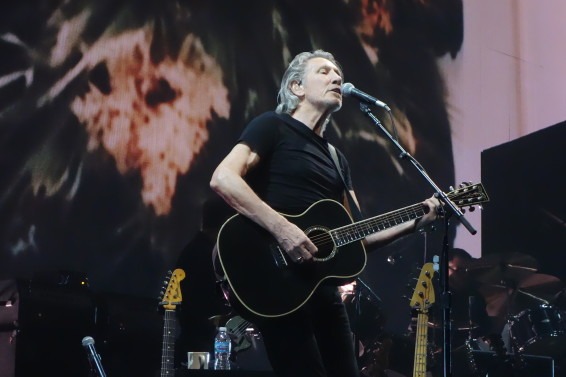 Roger Waters arrived at the KFC Yum Center Sunday night with a spectacular setlist, eye-popping production values and a compelling political agenda that had many fans squirming in their seats.
Waters was generous with classic songs from his old band, Pink Floyd, but the show wasn't a nostalgia trip. Instead, Waters gave the songs vibrant new life with a few simple tweaks courtesy of President Donald Trump or, more specifically, courtesy of Waters' fierce dislike of Trump's politics.
An hour-long stretch that spanned the concert's first and second acts was one long evisceration that included grade-schoolers in jailhouse orange, images of Trump's head transplanted onto the bodies of babies and pigs, and one final message: "Trump, eres un pendejo."
Some people walked out. Others sat stone-faced. The majority stood and cheered, enjoying just one more Waters rant in a career filled with them.
What made it all so fascinating was that Waters made his point and yet didn't have to change a word to songs that were, in some cases, 45 years old.
"Pigs (Three Different Ones)" was written in 1977 about how a wealthy ruling class feeds on the poor, with a verse that calls out the late English conservative pundit Mary Whitehouse.
When Waters got to the line, "Hey you Whitehouse, ha ha, charade you are," he only had to pause a split second between "white" and "house." In case anyone missed it, a video screen only slightly larger than a basketball court splashed the word "charade" across Trump's face.
"Another Brick in the Wall (Part II)" also took on a double meaning (because of Trump's fabled wall). During the song, a group of local grade-schoolers stood in orange jailhouse jumpsuits with heads bowed until the climax, when they peeled off the jumpsuits and began dancing in "Resist" T-shirts.
The segment concluded with 1973's "Money" and "Us and Them," the song for which this tour is named and a neat summation of how Waters has always viewed the ruling class and those being ruled. It's amazing that he wandered into the crowd at the concert's end given how far Kentucky leans red.
As the tour continues — this was only the second show — Waters' politics will continue to draw the majority of attention. Unfortunately, that may detract from the quality of his performance.
The 10-piece band, counting Waters, easily powered through a complex mix of songs, from the cold precision of "Welcome to the Machine" to the death-march exuberance of "Another Brick in the Wall."
Waters was in fine voice, guitarist Dave Kilminster nailed a number of iconic solos, and singers Jess Wolfe and Holly Laessig (Lucius) provided the feminine counterpoint crucial to so many Floyd songs.
Four songs from Waters' new solo album, "Is This the Life We Really Want?," certainly suffered in comparison to 18 Pink Floyd classics — no shame there — but they had a puncher's chance.
Most of them, especially "Picture That," had elements familiar to any Floyd fan, not the least of which was plenty of vitriol, cynicism and unshakable hope from Waters, whose anger has kept him young.
Thanks to Jeffrey Puckett for his review
---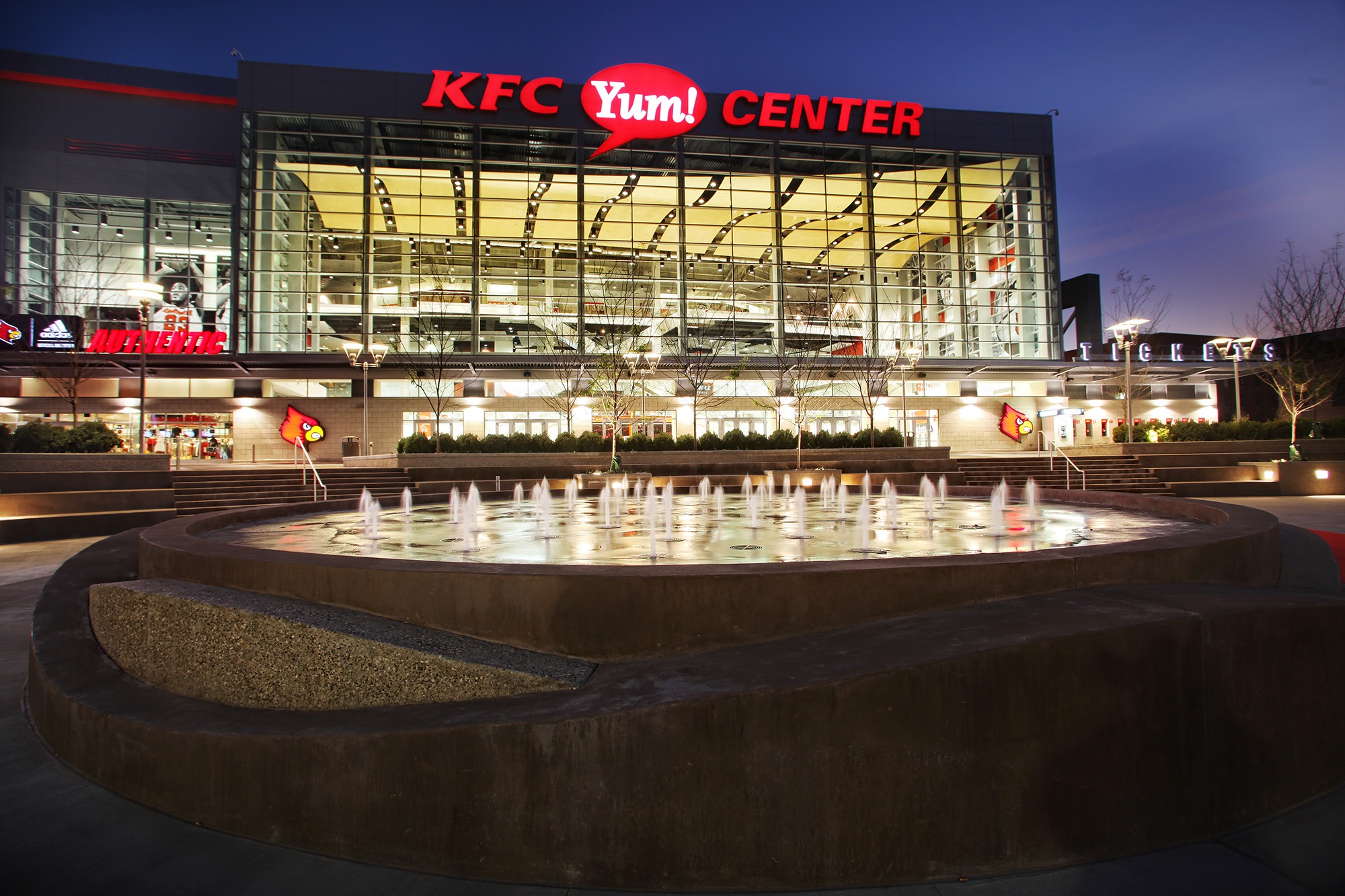 Capacity 19,000+
Roger Waters last played this venue on 10 June 2012
The KFC Yum! Center is a multi-purpose sports arena in Downtown Louisville, Kentucky, United States. It is named after the KFC restaurant chain and Yum! Brands, the parent company of KFC. Adjacent to the Ohio River waterfront, it is located on Main Street between 2nd and 3rd Streets and opened on October 10, 2010
Sprint Center opened to the public on October 10, 2007, and a concert by Elton John three days later was the first event held at the arena.The arena seats more than 19,000 people and has 72 suites. Sprint Center has effectively replaced Kemper Arena, which was built in 1974, just a few miles away in the southern portion of the West Bottoms.
The arena officially opened in 2006 but underwent a complete redevelopment before opening again in October 2010, The number of seats increased from the original 19,000 to 22,000, it would be divided up between 11,348 seats in the lower bowl, with the remainder on the upper tier.
---
Can YOU help? We are looking for any material related to this show. Scans of posters, news items, ticket stubs, show pictures, or anything else you may think be of interest to our visitors. Thanks. Please send any show material to liam@pinkfloydz.com