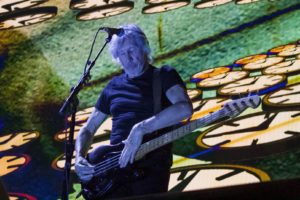 "I really think we should have dropped acid for this," a woman tells her dazed and confused husband during Roger Waters' performance of "Welcome to the Machine". It's about 45 minutes into the former Pink Floyd frontman's set at Chicago's United Center, where he's playing the second of three whopper nights, and the entire room is lit up with all kinds of hallucinogenic colors. It's also loud. But not too loud that you think, Christ, I should have brought ear buds. No, it's immersive. Kind of like if you were standing in a Roman echo chamber designed by noted psychopath Phil Spector and staring at a screen the size of the Tyrannosaurus paddock wall from Jurassic Park. In other words, no, you don't need acid. It's already quite an experience.
But that's to be expected from Waters at this point, is it not? Absolutely. For decades, the singer-songwriter has made it a trademark of his to be as visually spectacular as the industry allows, having set the watermark for every live act years and years ago with tours supporting 1973's Dark Side of the Moon, 1977's Animals, and especially 1979's The Wall. His knack for creating The Live Event has only grown stronger in the new millennium, namely because: As technology advances, so does Roger Waters. That should be a refreshing notion for all fans of the Rock 'n' Roll Experience — or rather, every live experience, to be fair — especially as monumental venues have become corporate headquarters, where the craziest thing that could happen is a glob of mustard spilling on to your new $75 band t-shirt. Woo-hoo, rock and roll, hoochie koo.
No, Waters has always been hip enough to know that the best experience is the one that gets critics to proudly declare to be "out of this world." And so, that's what he's consistently done, getting better and better as he's aged, and that's why at 73 years old (74 this September, mind you), he's at the top of his game. Drop any pre-conceived notions you might have about his live show — the walls, the floaties, the lasers, the piggies — and know that his latest extravaganza, aptly dubbed the Us + Them Tour, is another interstellar experience that will crash your Snapchats, your Instagrams, your Facebooks, what have you. Once again, Waters has orchestrated a completely transformative experience, one that embellishes every essential quality of his catalogue. There's so much to take in that's it's admittedly kind of overwhelming.
It's also very political, and that's something that should surprise absolutely nobody. Waters has never been a stranger to controversy, and his recent political views (especially those involving the Israel-Palestine conflict), have certainly been turning all the right and wrong heads across the world. But he sounds revitalized again, and if you couldn't tell from all the rage and angst that radiates from his latest record, Is This the Life We Really Want?, then he makes that pretty clear with the Us + Them Tour. Unlike his recent reprisal of The Wall, which toured the world for the better part of the early 2010s, Waters sounds less like he's dusting off older material and more like he's rewriting them for a new era. And in a world that's as savage and dour as ours right now, we're also singing louder than ever.
Review Courtesy Of Michael Roffman
---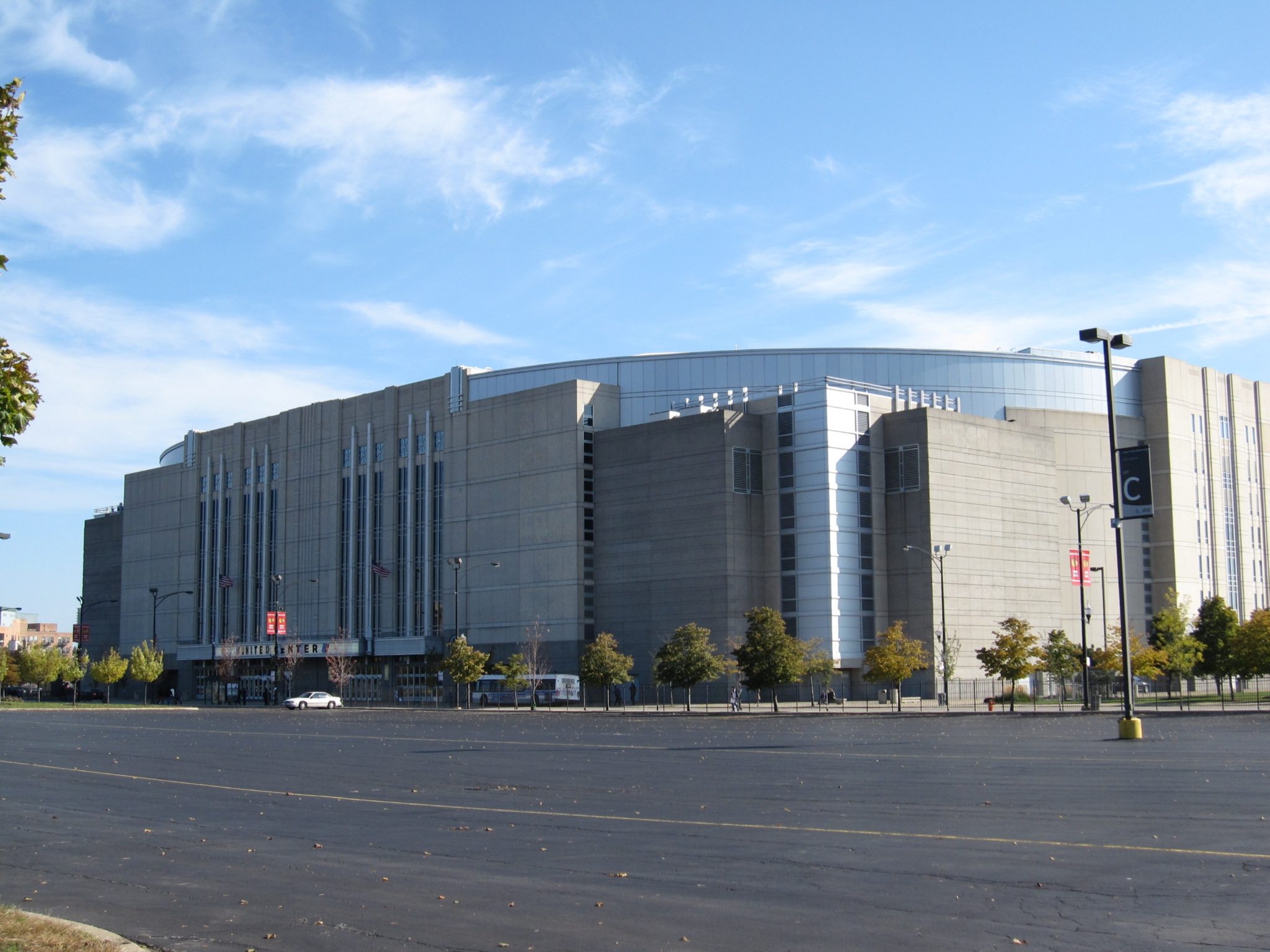 Capacity 20,000+
United Center is an indoor sports arena located in the Near West Side neighborhood of Chicago, Illinois. The United Center is home to both the Chicago Bulls of the National Basketball Association (NBA) and the Chicago Blackhawks of the National Hockey League (NHL). The arena is named after its city-based corporate sponsor, United Airlines.
The plan to build the arena was created by then Blackhawks owner Bill Wirtz and Bulls owner Jerry Reinsdorf. The United Center's predecessor was the Chicago Stadium, the original "Madhouse on Madison", which was demolished after the new arena opened for business on August 18, 1994. The first-ever event at the United Center was the WWF event SummerSlam (1994). Due to the 1994–95 NHL lockout, the Blackhawks did not move in until January 1995.
The east side of the stadium features statues of Michael Jordan (known as "The Spirit"), Bobby Hull and Stan Mikita, while a statue of various Blackhawks sits to the north on Madison Street, where the Chicago Stadium was located.
---


(Thanks to Robert Perry for sending in the ticket scans)
Can YOU help? We are looking for any material related to this show. Scans of posters, news items, ticket stubs, show pictures, or anything else you may think be of interest to our visitors. Thanks. Please send any show material to liam@pinkfloydz.com