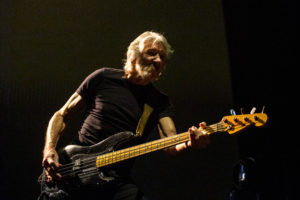 The Greensboro Coliseum Complex hosted Roger Waters' "Us + Them Tour" on July 18, after almost two months and 23 shows on the road across the United States.
Waters' band included Lucius vocalists Jess Wolfe and Holly Laessig, saxophonist Ian Ritchie, North Carolina native and guitarist Jonathan Wilson, guitarist/bassist Gus Seyffert, guitarist Dave Kilminster, keyboardist Drew Erickson, multi-instrumentalist Jon Carin and drummer Joey Waronker.
Waters played the hits off "Dark Side of The Moon," "The Wall," "Wish You Were Here" and "Animals," which incorporated some hard-hitting, politically charged discourse against President Donald Trump.
Visually, the show captivated audience after intermission when boxes with red alarm lights started sounding and descending from the ceiling to reconstruct the iconic factory off their 1977 album. The show started at 8:30 p.m. and wrapped up at 11:00 p.m. with an intermission in between each set.
The setlist included four songs of Waters's new album "Is This The Life We Really Want," which debuted June 2 of this year. Waters still has about 37 more shows to play until he wraps up his tour at the end of October in British Columbia.
Summary Courtesy Of Katie Murawski
---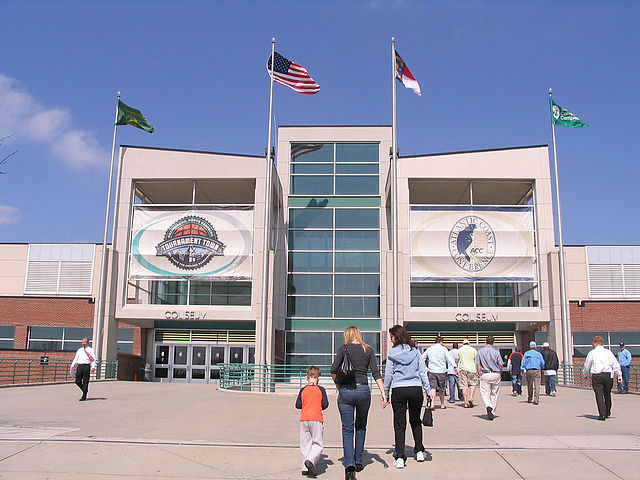 Capacity 23,000+
The Greensboro Coliseum Complex (formerly known as Greensboro Coliseum) is an entertainment and sports complex located in Greensboro, North Carolina. Opening in 1959, the arena was once one of the largest venues in the South, with a seating capacity of over 23,000. The complex holds eight venues that includes an amphitheater, arena, aquatic center, banquet hall, convention center, museum, theatre and an indoor pavilion. It is the home of the University of North Carolina at Greensboro's "Spartans" men's basketball team, as well as the Atlantic Coast Conference (ACC) with their Men's and Women's Basketball Tournament.
It has hosted the Men's ACC Tournament twenty-three times since 1967 and the Women's ACC Tournament twelve times since 2000. The Coliseum hosted both tournaments until 2015. Other notable sporting events include the National Collegiate Athletic Association (NCAA) Men's "Final Four" in 1974 and the East Regionals in 1976, 1979 and 1998. It is also the former home of several professional hockey teams including the Greensboro Generals, Greensboro Monarchs of the East Coast Hockey League (ECHL) and the National Hockey League's Carolina Hurricanes. It is also the current home of the Greensboro Swarm of the NBA Development League.
---


(Thanks to Robert Perry for sending in the ticket scans)
Can YOU help? We are looking for any material related to this show. Scans of posters, news items, ticket stubs, show pictures, or anything else you may think be of interest to our visitors. Thanks. Please send any show material to liam@pinkfloydz.com