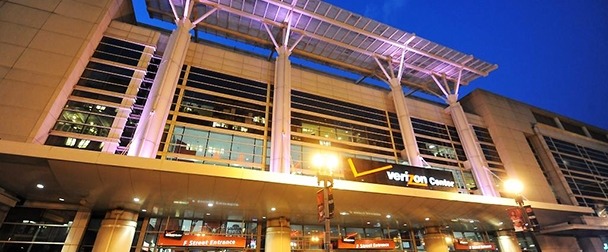 Capacity 20,000+
The Verizon Center, formerly known as the MCI Center, is a sports and entertainment arena in Washington, D.C.
Named after its sponsor, the telecommunications company Verizon Communications, the Verizon Center has been nicknamed the "Phone Booth" by local fans, because of its historical association with various telecommunications companies, such as MCI Inc. and Verizon. Located in the Chinatown neighbourhood of Washington, D.C., the Verizon Center sits atop the Gallery Place rapid transit station of the Washington Metro.
The arena's seating capacity is 20,308 for basketball and 18,506 for ice hockey.
---
Can YOU help? We are looking for any material related to this show. Scans of posters, news items, ticket stubs, show pictures, or anything else you may think be of interest to our visitors. Thanks. Please send any show material to liam@pinkfloydz.com