The band was playing well, however Snowy had some problems with his chords. Anyway, it was a nice show, maybe a little too much routine for all, nobody seemed to be very inspired by the set … No big surpises at all, but luckily (for me), the band's encore was 'Flickering Flame'
Thanks Christoph Watz Ashiya, Japan
---
I went expecting something great and it was. The crowd was well behaved and sat in silence during the music but in between made very loud noises. I made about 100 of your posters and gave them out but other people had done the same thing and they were everywhere. The music was very good but I wish he did some more Pink Floyd music.
Thanks Yuko Wilch, Japan
---
These guys play good! A great night out, a good crowd and some nice music.
Tom Schaffer, Japan
---
I almost didn't go to this show but a friend told me I should and now I'm hooked on Mr Waters. That's a hard thing for a Dave Gilmour fan to say but credit where credit is due. I will be in Tokyo when Roger is there, haven't got the tickets yet but I think I will lash out, after all I'm on vacation here and having a great time. By the way. Love your site!
Clive Batterby
---
Disappointed. Sorry but I have to say that I thought this would be better. Same old songs. Roger seems to be the showman these days and has no soul. The show was slick enough and the crowd seemed to enjoy it but sorry Roger, get some more angst!
Peter Blacklock, Devon but in Osaka
---
It took us Japanese fans 30 years to see Roger again in our own land, his last visit to Japan was in 1972. Though I could see Roger at Shoreline Amphitheatre, Mountain View, CA in 2000, this tour was special to me. As I heard that Roger did not like Japan, I thought Roger would never come to Japan. Yes, this is not a dream! I hope Roger could find Japan and Japanese fans his favorite through this tour. As I live in Tokyo, I took a rapid train to Osaka and arrived at 4pm. I took some rest and went to the venue. I felt tension because Roger has been my hero and I can see all 5 shows during this tour. And this was the 1st night! On 8:05pm the show started. I was at 7th row and could see all the expression on his face. Roger showed his smile quite often. When I saw his shadow just at the beginning of the show, tears fell from my eyes. Roger looked great for his age at 58. He performed from his heart. He used slides (same as 1999/2000 tour) and video projection on the screen. For example, marching hammer for In The Flesh, original clip for Welcome To The Machine, these footages gave us different feeling from the one in the previous tours.
The highlight of the 1st set was Wish You Were Here sequence. We could have complete Shine On. And highlight of the 2nd set was, of course, Amused To Death sequence. Fantastic! Encore was Flickering Flame. Before this tour began, I could listen to it as rehearsal version by MP3, and I was already familiar with this song and fond of it.
All in all, the 1st night of Japan tour was great! Osaka audience was very quiet. Probably Roger felt this but he performed it great. After the show me and my friends talked about the show and all of us felt this show was really great. And I went to my hotel and slept at 3am. I was very happy to see the show again on the next day.
Thanks to Hideshige Harada
---
In The Flesh
The Happiest Days Of Our Lives
Another Brick In The Wall, Part 2
Mother
Get Your Filthy Hands Off My Desert
Southampton Dock
Pigs On The Wing, Part 1
Dogs
Shine On You Crazy Diamond, Parts 1-5
Welcome To The Machine
Wish You Were Here
Shine On You Crazy Diamond, Parts 6-9 INTERVAL
Set The Controls For The Heart Of The Sun
Breathe (In The Air)
Time
Money
The Pros And Cons Of Hitch Hiking, Part 11
(5:06 AM – Every Stranger's Eyes)
Perfect Sense (Parts I and II)
The Bravery Of Being Out Of Range
It's A Miracle
Amused To Death
Brain Damage
Eclipse
Comfortably Numb
ENCORE
Flickering Flame
---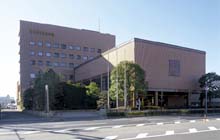 It is only 5 minute from Takamatsu station by taxi. Wonderful facilities like a multi-use hall, conference rooms, banquets, wedding reception halls, and restaurants are there. It is also known for the rare hall with a waterfall. The waterfall pleases visitors and makes them feel peaceful..