Roger Waters comes with the best musicians to Vienna as part of his "In The Flesh" tour.
The singularness and the epochale success of Pink Floyd are inseparably connected with the genius of Roger Waters. The innovative interpreter and composer was, and remains, the pivotal heart and soul of a group, which wrote imperishable music history.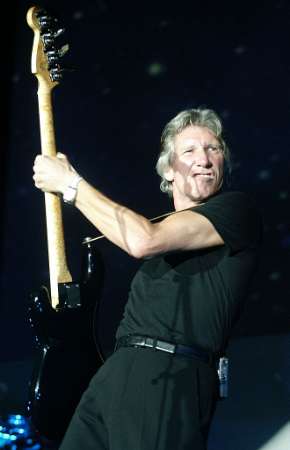 Roger Waters is Pink Floyd – Pink Floyd is Roger Waters. Nothing has changed since the exceptional artist decided in the middle of the 80's to take his own path. Above all younger fans now have, for the first time, the opportunity to experience Pink Floyd classics live when Roger Waters arrives on 14 June in Vienna.
Roger Waters essentially created the myth of this singular group as founder and a central personality of Pink Floyd. In addition, from 1965 to 1983 he supplied the crucial inputs and created exciting multimedia concepts, by which the music of Pink Floyd became known as the principal exponent of rock.
Roger Waters wrote critically acclaimed songs, which are considered as avant-garde masterpieces of modern music. Epics like "The Wall", "Echoes", "Time", "Money", "Wish You Were Here", "Shine on you crazy diamond", or the early works "Saucerful Of Secrets" and "set the controls for the Heart Of the Sun" are timeless classics in the otherwise rather short-lived music world.
Vienna Online – Vienna 2 April 2002
Translation thanks to Google!
---