THIS WAS THE SHOW!!!
---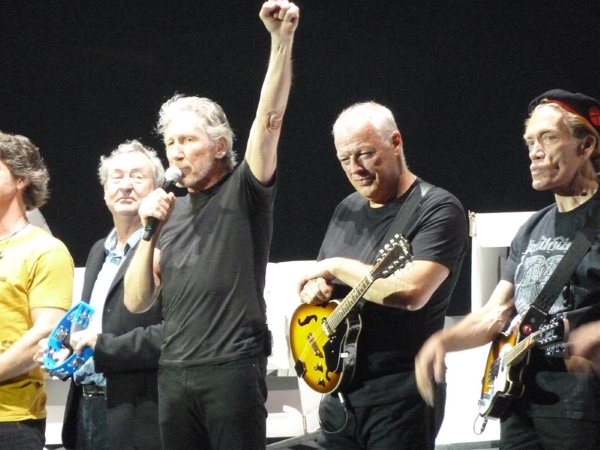 David Gilmour turned up for this historic event and played Comfortably Numb on top of the wall and as an added bonus played mandolin on Outside The Wall where he was joined by Nick Mason who played tamborine. David didn't participate in Run Like Hell, presumably because of the logistical problem of getting him front stage (and in uniform!) Roger's guitar tech Colin Lyon explains that David did wish to play Run Like Hell in our series of exclusive interviews from December 2010.
Above images thanks to Simon Wimpenny
---
Before Outside The Wall:
Roger: "Now we know, tonight is the night, that David did me the enormous honour"… prolonged, immense cheering… indaudible… "We've done it today. So please welcome David Gilmour!" … even longer, more hysterical cheering… "David Gilmour!" … yet more cheering… "By a strange and happy extraordinary coincidence, there is another remnant of our old band here tonight. Please welcome, Mr. Nick Mason!" … insane cheering… "Thank you. So let's have everyone else, come on guys. We're in this together now. Here they are."… band come onstage to more cheering, everyone plays Outside The Wall!
There were some other words said by Roger after everyone had left the stage but the three of them, about how much he enjoys playing live now, and what sounded almost like an apology for his past behaviour, and there were lots of hugs! It was fucking beautiful, I'm telling you!
Review thanks to AphroditeMF
Multiple other reviews for this historic show can be found in THE FORUM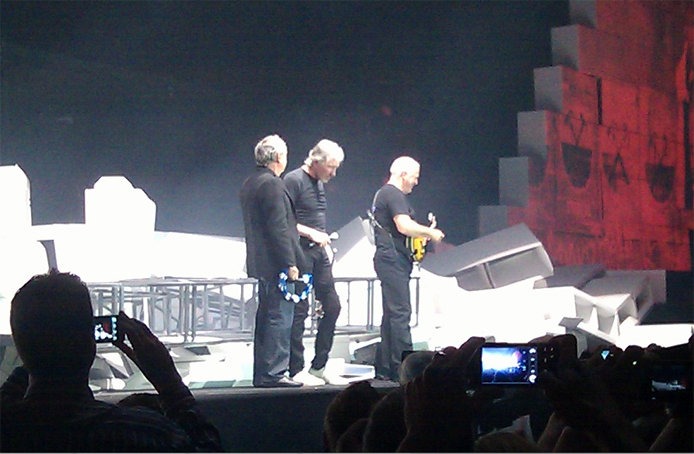 ---
A few videos from this concert have been removed as Pink Floyd claim copyright on them