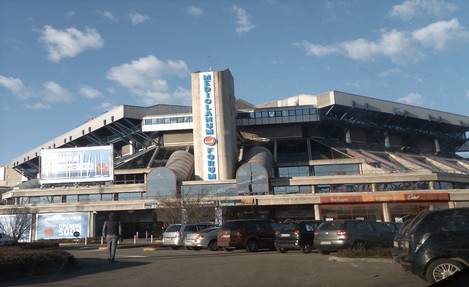 This show was originally scheduled for July 6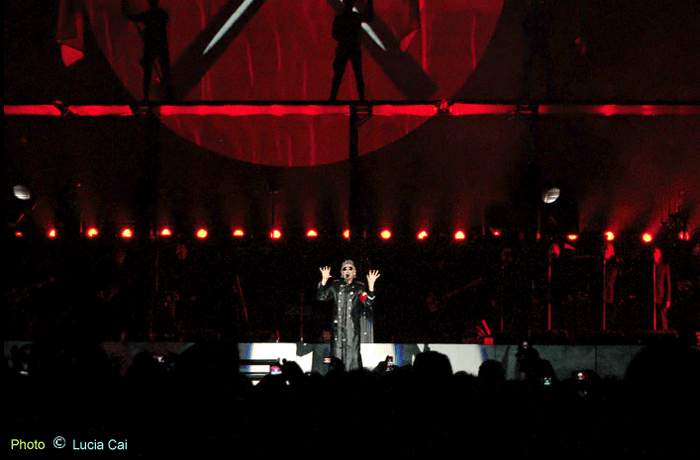 ---
It's hard to tell about a show like this, just the morning after, with all the emotions and the images flowing as a river in my mind and my heart. I know well that this has been probably my last concert with Roger or David and this fills me of sadness, but the guys are old and this is the way it goes. A personal circle, started with the first time I heard Wish You Were Here when I was 15, it was 1990, possibly closed itself yesterday with the perfect show. they changed my life, even being separated and in war each other, they gave me words and music to colour in my best moments. The circle continued with the DB tour, the solo concerts and the incredible week in 2006 with 2 shows in 7 days, from the Royal Albert Hall to the Arena in Verona.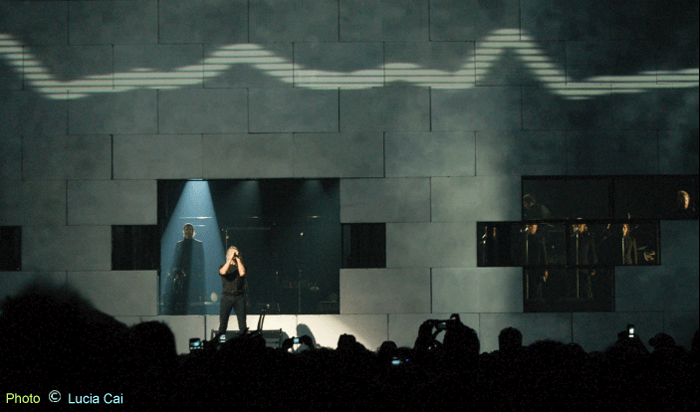 What about yesterday? I can tell you that I had the chance to look straight in my mother's eyes, who died when I was a child, I saw my most terrifying nighmares projected onto that wall, I played with my fears and sweetly felt 'em slide away…. I have to admit that a couple of times I felt deeply moved. Despite too many critics I have read, the sound seemed perfect to us even from our position, certainly not the best to enjoy the surround effects.
I really appreciated a few small imperfections from Roger and the band, wich reminded us that it was a true live performance:) I wish I could enjoy this show again and again, to note every little detail of a total show like this.
Thanks to Alessandro Arcangeli
---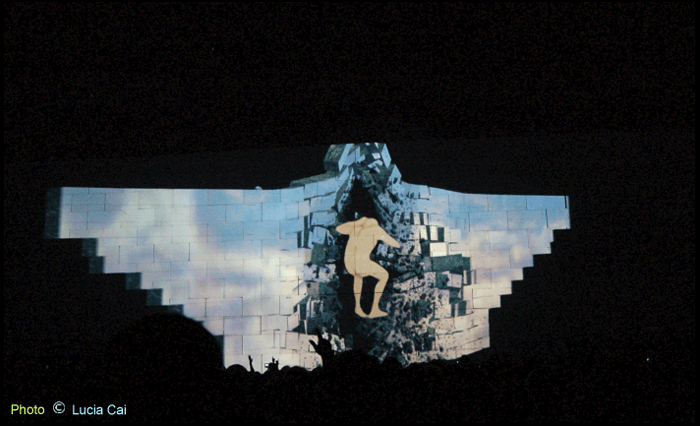 All images thanks to Lucia Cai
Videos from this concert have been removed as Pink Floyd claim copyright on them
---