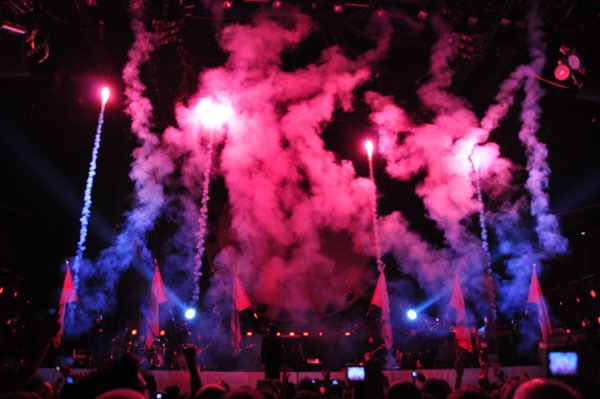 Yesterday was my second Milan concert and while on my first one (on April 4th) I was on the second ring, for this I choose the parterre to get much closer to the stage and to see what happen.
The Assago Milanoforum is well-known for its poor acoustic however, on both nights the sound was great, although from the ground my impression was that some surrounding sound effects were less clear than from the ring.
Having all people standing rather than sitting was much better and probably both the band and Roger had the same feeling; it seemed that they really appreciated the crying and clapping from all of us but mainly the singing. It was surprising how loud the audience was and not just during the masterpieces but all over the show. With all the people sit on the parterre this did not happen.
The most important variation between the two shows was a new piece (at least for me) between the end of Another brick in the wall part II and Mother with Roger already with the acoustic guitar playing and singing alone or with just a soft keyboard on the back what I would call Another brick in the wall part II *reprise* or part II/a. Unfortunately I did not get much of the words: I was too impressed in hearing something completely new but still within The Wall atmosphere. The participation was much more than in April and you can imagine what happen during Comfortably Numb or Run Like Hell. All in all the concert was perfect however I have to say that being so close to the stage is perfect to get in touch with Roger and the band but you miss much of the terrific general overview of the wall and its projections.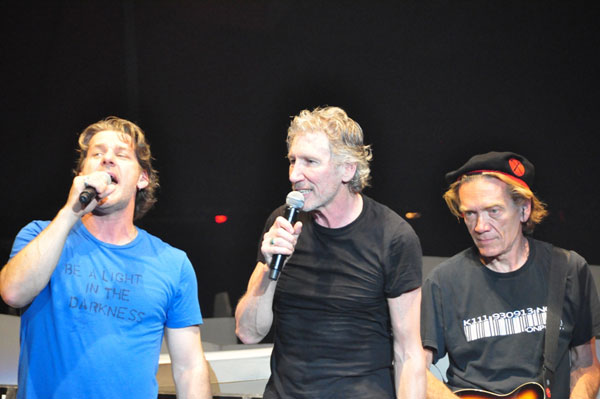 Above review and images thanks to Marco Carrer
---
Videos from this concert have been removed as Pink Floyd claim copyright on them