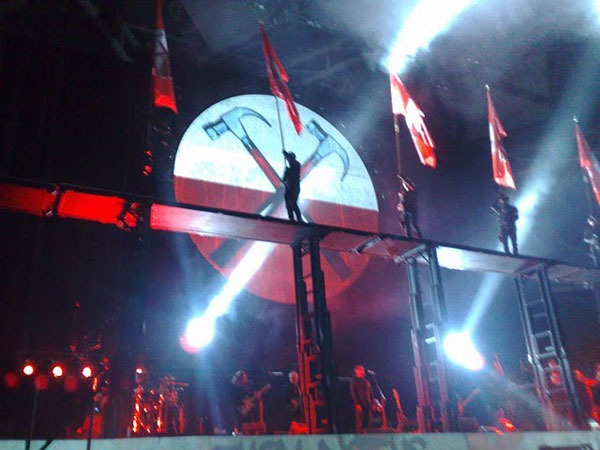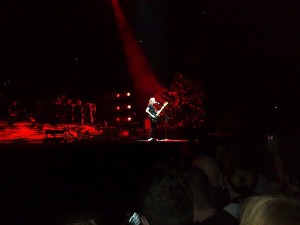 Oh my…! What a show it was! Totally amazing, totally awesome, totally mindblowing and totally spectacular! You can try to find another words to describe it, but it still won't be enough! I'm speechless – I could only say I was the happiest man in the world when "In the Flesh" started with big bang of fireworks, and when Roger come so close to the first row… I am Pink Floyd fan since my father brought PULSE album. As five years old child I was amazed (to death?) by the diode. Then I grow up and understood the feelings of the few (OK, not so few! 😉 ). I was dreaming about seeing Pink Floyd, David Gilmour or Roger Waters. I was expecting rather little concert if so, and then came The Wall and the dreams came true.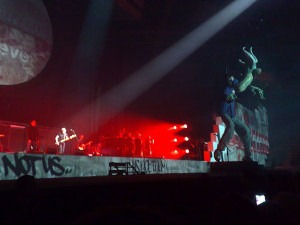 It was absolutely day of my life and the gig of my life. What I've seen… Pure genius, pure spectacle, pure music and pure Floyd atmosphere. Roger said few words in Polish: Witaj Polsko! Dobry wieczór Łódź! – and after applause added – Dzięki [Welcome Poland! Good evening Lodz! Thanks!]. I have to say his pronunciation was absolutely perfect – all of you english speakers try to read this words in polish 😉 Of course, there was also polish version of "No fucking way!" during "Mother". Nice accent 🙂
You HAVE TO come and see this show!
Above pictures & review with thanks to Jakub Zimoch
---
Videos from this concert have been removed as Pink Floyd claim copyright on them