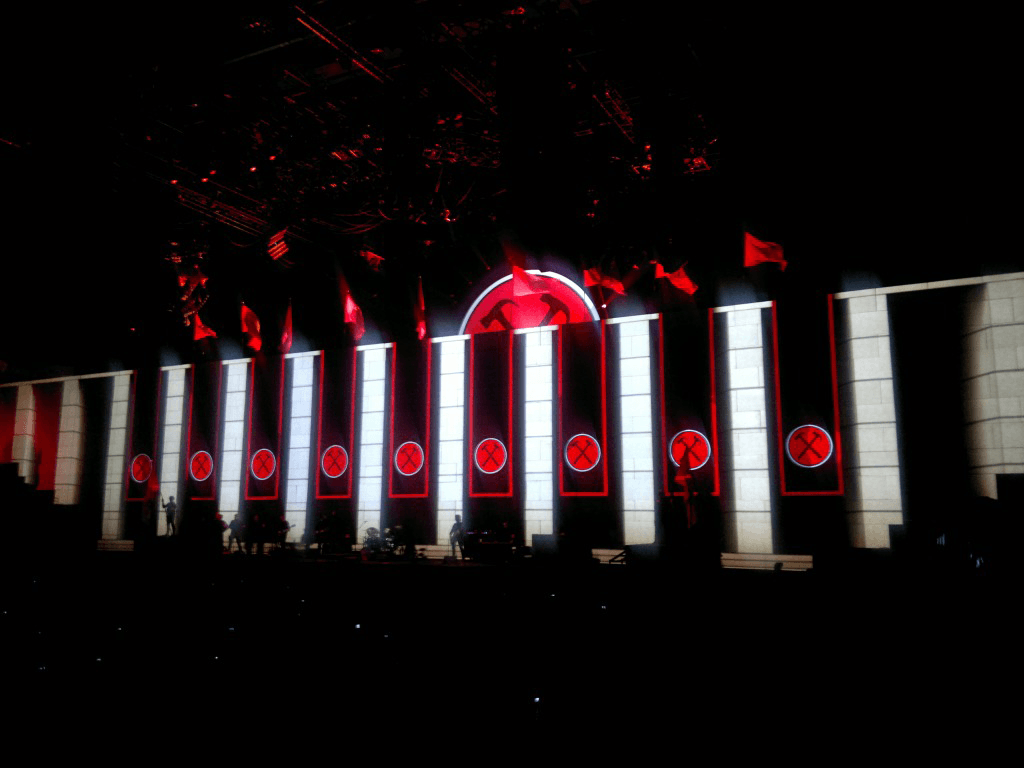 I went to the hotel at 13:00 on Thursday. I had my original The Wall lp with me, and the tour book and Is There Anybody Out There cd in case I would meet someone from the band.
First person I met was G.E. Smith, I got a chance to talk with him briefly. I told him he's got a nice collection of Telecasters (electric guitar), and he said that he really loves Telecasters. Next person who walked out from the hotel was Graham Broad. He was in a good mood.
He asked me why the security crew asked people to sit down and how come people were so quiet. I said that we are polite. Graham also said that he remembered the quiet Finnish audience from the last time he was here.
At around 14:30 Robbie Wyckoff and Jon Joyce came out for a walk. They were also really happy. They laughed about the quiet Finnish audience and also about Roger's comment from last night ("attentive audience"). They thought it was funny. None of them meant it in a bad way, John said that he liked it. People were paying attention and listening, not just screaming all the time.
Right after they left Jon Carin walked by me. I almost didn't recognize him. I said "Jon" and he turned around and stopped. I said: "I almost didn't recognize you because of your short hair."
He said he likes it that way. I felt like an idiot. I met Jon Carin and the only thing I said was a comment about his hair.
At 15:50 Roger's tour manager came out from the hotel. I was there with 6 other people. The tour manager came to us and said: "OK guys, Roger is leaving in 5 minutes. If you want to have an autograph you should stand in a line. When you get the autograph, step away. Only one piece per person." He was also really nice. Then it happened – Roger Waters walked out the door. He didn't say anything, but he signed my The Wall LP. He seemed to be in a good mood. He looked well. Roger left with the tour manager to Hartwall Arena. Roger was wearing Black Hammers zip hoodie. Life was good.
20 minutes after Roger's departure the rest of the band came out. I got autographs from Snowy White and Dave Kilminster. Harry Waters rushed in to the van with the Lennon brothers while these guitarists were giving autographs. Snowy signed my The Wall Live booklet.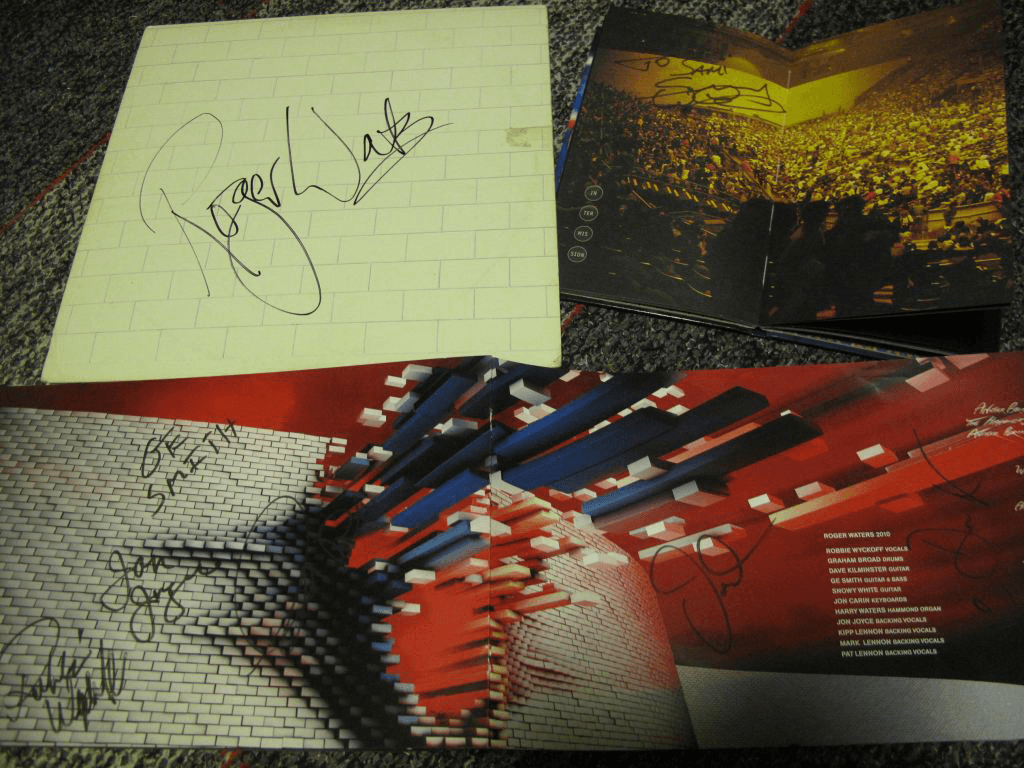 The show was really good. A bit better than on Wednesday (I didn't know that was possible). Comfortably Numb's solo was better, Dave was really playing well. Roger's voice sounded normal, so he did beat the flu. The shows were incredible. On both nights I shed a tear on Thin Ice and on Vera.
Audience was polite, they made a bit more noise than the night before. I was sitting in the middle of the arena. I heard all the quadraphonic sounds much better. On Wednesday I was on row ten and I didn't hear all the sound effects, sounds and noises there are in the back.
The wall collapsed much better on Thursday. They almost hit the people in the first row.
Roger ended the show saying "You were a fantastic audience, it really means a lot to us."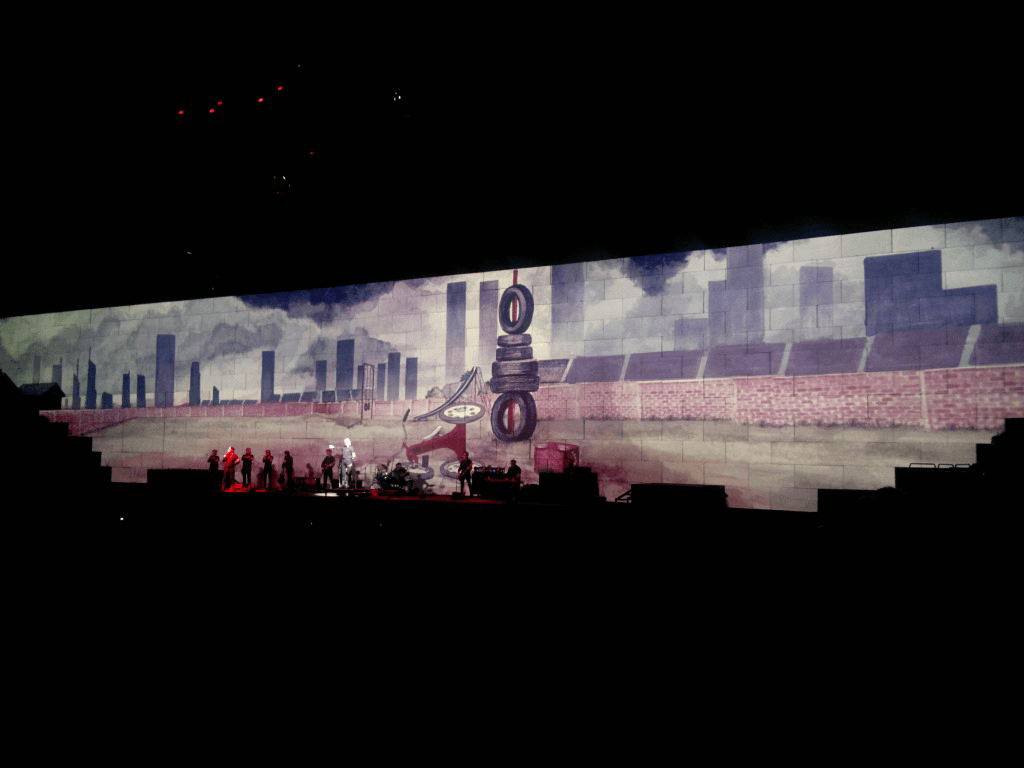 Review & Pictures thanks to Sami Virtanen
---
Videos from this concert have been removed as Pink Floyd claim copyright on them