So we arrived at the venue around 7pm, George, Jens and Connie still had to get tickets and within 10 minutes of getting there Kevin had helped everyone out and we all entered the venue. George and Connie had some great side section seats and Jens, Kevin and I were standing in the front section again and took up our usual place on the left side on the front rail.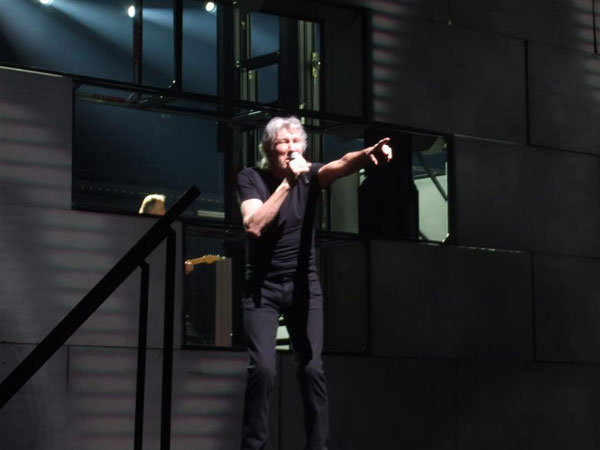 The crowd already sounded a touch louder tonight even before the show but still nowhere near as loud as a "normal" crowd.
The wall came down amazing tonight, the first 3 rows all fell forward and it then looked like the next 5 or 6 rows were going to go backwards onto the stage, however at the last minute ALL the following rows of bricks fell forward onto the stage in one huge section. Kevin, Jens and I just looked at each other in amazement, all of us saying how it was the best "Wall Fall" we had seen.
I met up briefly with Marek after the how to see how he enjoyed it, it was fantastic he said and the crowd were a lot better than the night before.
Review & Pictures thanks to Simon Wimpenny
---
Videos from this concert have been removed as Pink Floyd claim copyright on them