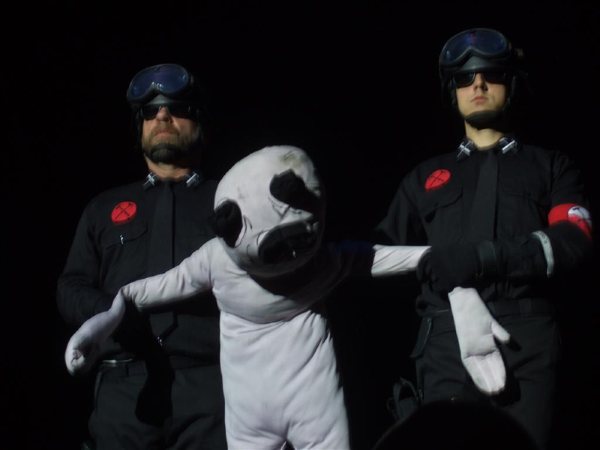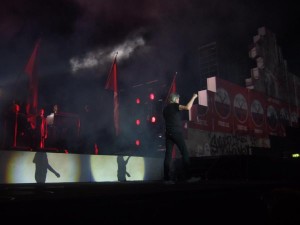 Is Pink Floyd's The Wall the pinnacle of rock achievement, or a monument to a rock star's twisted ego? It's both, which is why Roger Waters' exposition of his inner torments retains its power. 29 years had passed since Waters last presented his vision to a London audience, but despite technological innovations leading to greater spectacles, not a great deal had changed: this was a faithful rendition of an album that wears its themes of adolescent alienation on its sleeve.
After the O2 reverberated with the speech of resistance from Spartacus there was a burst of fireworks, a guitar lick, and Roger Waters, leaping on stage before a mammoth half-built wall, looking fit and healthy and every inch the rock star greeting the faithful as he raised his arms in triumph. Then he donned a Gestapo coat and slipped into character as Pink, the rock star that builds a wall against the world and develops fascistic overtones, as he sang In The Flesh?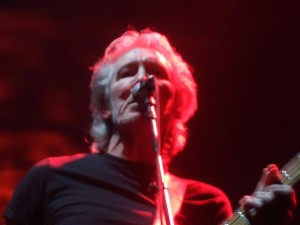 The Thin Ice followed. Images of war beamed onto the half-built wall behind, from squadrons of planes to religious and multinational symbols to the faces of people killed in recent wars. It wasn't subtle, and you wonder if having a millionaire rock star telling you that war is bad is going to cause much of a shift in global consciousness, but it was effective.
From then on the extravaganza never let up. Gerald Scarfe's horrific, spider-like teacher, taking the form of a gigantic ventriloquist's dummy, appeared for Another Brick In The Wall, as did a team of school children, and the song's brilliance shone through: it combines its anti-authoritarian theme with that plaintive, thoroughly English guitar sound that is so unique to Pink Floyd. Mother was another highlight: it gently evokes a mother's love that seems so nurturing and yet suffocating, with a disturbing sexual tint to it. The music was so involving that you hardly noticed how the giant wall was now almost complete, blocking the musicians off from the audience entirely.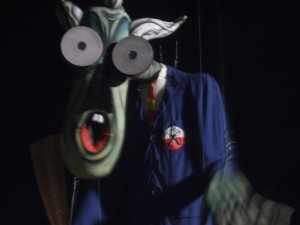 For the second half of the concert the highlight was Comfortably Numb, which features one of the greatest guitar solos in the annals of rock.
Dave Gilmour wasn't around to bring his magic, but Dave Kilminster did a pretty good impression of it, standing on top of the giant wall, squealing away. Finally, the wall came crashing down and Roger Waters showed a touch of humility, not a quality he is generally known for, as he explained how he had been a grumpy young man when he first performed The Wall but this time he loved it. We could have done with less of the hands-in-the-air feel-good encouragement — this is the world's most miserable rock opera, after all — but otherwise, The Wall was a triumph of scale and ambition.
The Times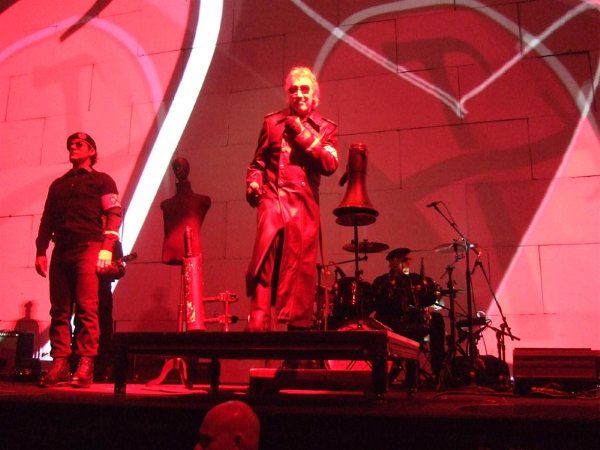 Above images thanks to Simon Wimpenny
---
Thanks to Joe McGuire
---
Videos from this concert have been removed as Pink Floyd claim copyright on them