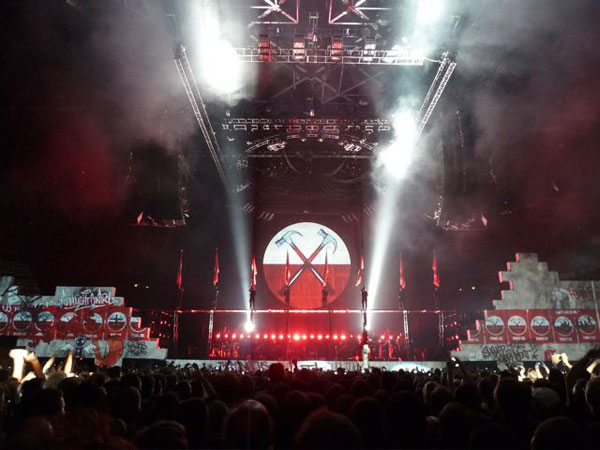 After my 3 shows in Holland, I thought it would be appropriate to close my Wall-shows with the one in the Bercy in Paris. This is where I also saw Pink Floyd in 1988, when they had the MLOR-tour.
The Bercy is a great, rather small venue (compared to the Gelredome – for sure!) and it holds an estimate of 15.000 and the Gelredome 32.000. This means a less wide wall but more important, far better sound.
I went to Paris with my friend Henk Snoek and he was also in Germany- Duesseldorf and the both of us were at the Gelredome and at both venues the audience-participation with Run Like Hell was very low, but……in Paris it was huge!! and Roger really was enjoying this, clapping to the beat with a huge smile on his face.
Above review and pictures thanks to Peter Koks
---
---
Videos from this concert (and there were many of them) have been removed as Pink Floyd claim copyright on them