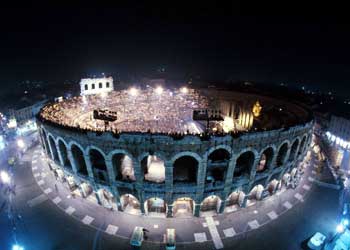 I'm still speechless to be honest, of all the Roger shows I have seen I have to say last night was THE best one!
I think he made the right choice in opening with ITF, ABITW works amazingly well at the end of the show, everything just seems to have stepped up a gear!
Highlights:
Kilminsters guitar work on Have a Cigar,
Snowys solo on STC was phenominal, just blew the 2002 performance away!
Leaving Beruit sounds very good indeed, i was very surprised how much this has been re worked Snowys guitar solo was excellent.
Video projections are very good, love how hes tied it in to WYWH.
On The Run was a huge highlight, Grahams drumming, the projections and the "added" bits make it a great watch, you'll either love or hate the added bits though but im not gonna spoil the surprise.
Kilminsers guitar on ABITW,he nails it.
Bring The Boys Back home, they've extended this and it sounds fantastic, Rogers definitely trying to make a statement with this song for sure.
Final Cut tracks, amazing, the only bad thing about it is you just want him to go on and do the rest of it. I always thought Southampton Dock seamed like it was just "thrown" in the setlist in 2002 but last night he sat down, said he was going to do a few tracks from the FC and then sang it with pure emotion and right from the heart, this was probably the best part of the show for me.
Sheep!!! WOW!!!
The crowd were your typical passionate Italian fans, they knew when to shut up and when to chant and applause.
Thanks to Simon Wimpenny
---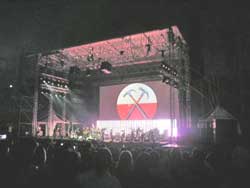 Set List
In The Flesh,
Mother
Shine On You Crazy Diamond
Have A Cigar
Wish You Were Here
Set The Controls For the Heart Of The Sun
The Gunner's Dream
Southampton Dock
The Fletcher Memorial Home
Perfect Sense Parts 1 and 2
Leaving Beirut
Sheep
SECOND HALF:
Dark Side of the Moon suite.
ENCORES: The Happiest Days Of Our Lives
Another Brick In The Wall (Pt 2)
Vera
Bring the Boys back Home
Comfortably Numb
---