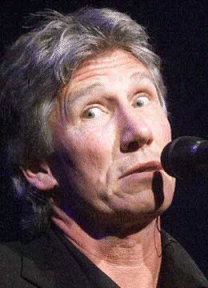 The full touring band line-up is
Andy Fairweather Low – Guitar
Snowy White – Guitar
Graham Broad – Drums
Dave Kilminster – Guitar and Vocals
Jon Carin – Keyboards
Harry Waters – Hammond
Ian Ritchie – Saxophone
Katie Kissoon/ PP Arnold/ Carol Kenyon back vocals.
---
Welcome to Roger Waters Dark Side Tour 2006 main page. You can find links to individual shows on the left and spend many happy hours wandering around!
---
---
Did you know that Roger's saxophonist Ian Ritchie is keeping a blog of his adventures on the road with Roger? There's some fascinating insights to be read, and some great candid pictures like the ones above. Check It Out
---
All tours room are now up to date and are awaiting your contributions. Please get your ticket scans to us as soon as possible please. We can't do this without your help! Thanks.
---
It's been officially confirmed to us directly by Roger's Manager that Nick Mason will play at Magny Cours on the 14th July for the second half of the show. The full touring band line-up is Andy Fairweather Low – Guitar, Snowy White – Guitar, Graham Broad – Drums, Dave Kilminster – Guitar and Vocals, Jon Carin – Keyboards, Harry Waters – Hammond, Ian Ritchie is on Saxophone, Katie Kissoon, PP Arnold and Carol Kenyon backing vocals.
---
Sicily Show Cancelled Due to technical difficulties, the show in Sicily scheduled for 6 June has been cancelled.
---
Roger Waters & Nick Mason billed for Countryside Alliance Gig. The Countryside Alliance are staging a concert to be held on 20th May at at Highclere Castle, Hampshire. Roger & Nick are special guests, with others on the bill including The Band Du Lac featuring Gary Brooker, Mike Rutherford, Andy Fairweather Low & Paul Carrack. With special guests Eric Clapton, Roger Taylor, Roger Daltrey, and Georgie Fame. The last time Roger performed at a Countryside Alliance event back in 2002 it drew fierce resistance from many of his fans. The Countryside Alliance are known to condone fox hunting, and Roger's agreeing to perform at the 'Whip Craic' show drew the ire of a large section of his fans. At that time, A Fleeting Glimpse conducted an online poll, that resulted in 81% of those who voted being opposed to Roger performing for the Alliance. The debate at that time was quite heated, so much so that Roger made a direct statement in response to the Fleeting Glimpse poll, and the opposition of many of his fans. Already embroiled in controversy about his decision to play in Israel, Roger now seems certain to be engulfed in another storm of protest.
---
Roger Waters Israel Show Moved The show, scheduled for Hayarkon Park in Tel Aviv on June 22, has been moved to a 'chickpea field' next to Neve Shalom because of Palestinian protests. Roger has previously lent his support to a pro-Palestinian movement urging removal of the security fence being constructed along the West Bank. About 35,000 tickets for the show have already been sold. Trains and buses will be arranged to bring concertgoers to Neveh Shalom. It's understood that the move will not come cheap, as the chickpea farmers will have to be compensated for the use of their fields, and the uprooting of their crop.
---
Roger Waters Five New Shows Confirmed We have been advised directly by Roger's Management, that there are now an additional five shows that can be added to the list of 'Confirmed' for Roger's mini tour. These new shows are all in Italy. Two of the shows (Verona 4th June, and Lucca 12th July) currently have tickets on sale, with the others expected to open sales shortly. We also hope to have more official news soon on other dates that may be added to the list.
---
Roger Waters Tickets Selling Fast It's understood that tickets for Roger's upcoming concerts are selling fast. At this stage it looks as if the Berlin Concert, and the Norwegian Wood Festival are already sold out (but still check with ticket outlets). Already some scalpers are offering tickets on eBay. In the meantime, whilst we build Roger's tour rooms, check out this ticket scan (click to enlarge) from the Norwegian Wood Festival (Thanks Rune) It's clearly stated the the entire Dark Side Of The Moon suite will be performed live. BTW If you are wondering where the rest of Roger's itinerary is, just hang in there, we hope to have some news soon.
---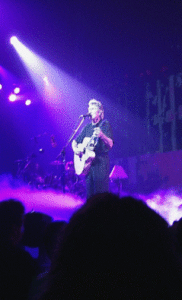 Roger Waters Full Itinerary Official! We have just had official confirmation direct from Roger's Management of Roger's full itinerary for his upcoming mini tour this June/July. Here's the full schedule. All venues with the exception of Reykjavik are open air. MAF = Multiple Artists Festival OS = Own Show
2 June Portugal, Lisbon – Rock in Rio Festival (MAF)
8 June Germany, Berlin Whulheide (OS)
12 June Iceland, Reykjavik – Egilsholl Arena (OS)
14 June Norwegian Wood Festival, Oslo (OS)
18 June Greece, Athens – Terra Vibe Park (OS)
2 July Denmark, Roskilde Festival (MAF)
Keen observers will realise that a number of shows have been removed from the original list. We have been requested to do this by Roger's Management, as the removed shows are presumably still under negotiation, and are not yet fully confirmed. We have been advised that further notification about the other shows will be advised to us as soon as possible.
---
PP Arnold to tour with Roger We have received advice that PP Arnold will be on Roger's mini tour, which is expected to span the June/July period. We understand rehearsals begin in May. PP will also travel to London in March to meet with Roger, where it's thought that they will be working on one of Roger's new albums. It's further understood that all dates & venues for the tour are now finalised. More news as we get it. (Thanks José Abellán)