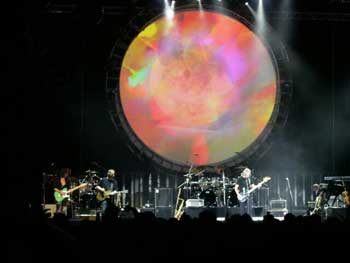 I have no words to describe the emotion in singing with Roger the main verse of SOYCD and the entire WYWH the day after we knew that Syd was dead.
The arrive of Nick Mason made the audience explode and to hear the entire DSOTM played live by half of the Pink Floyd was a very incredible experience (I know… in 1994 three quarters of Pink Floyd played DSOTM, but I hadn't seen them live)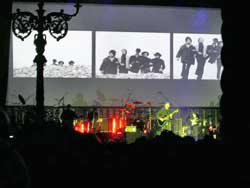 Just a few words about lip-syncs… my wife didn't know anything about these rumours but… she had the impression that Roger was in playback in a pair of occasions. I also noticed something "strange" during Sheep…
All in all that was an incredible show, who cares about those rumours, I think, if it's true, that he had his reasons to do this way.
The only thing I can affirm is that I amused myself a lot.
Always Shine!
Review & above pictures thanks to Giovanni Silvestri
---
Set List
In The Flesh, Mother, Set The Controls For the Heart Of The Sun, Shine On You Crazy Diamond, Have A Cigar, Wish You Were Here, Southampton Dock, The Fletcher Memorial Home, Perfect Sense parts 1 and 2, Leaving Beirut, Sheep.
SECOND HALF: Dark Side of the Moon.
ENCORE: The Happiest Days Of Our Lives, Another Brick In The Wall (Pt 2), Vera, Bring the Boys back Home, Comfortably Numb.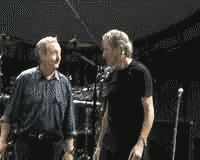 Above pictures thanks to Pete & Barry
---
Thanks to Dany and Michela
---
PRE SHOW INFO
Nick Mason will be joining Roger at this show.