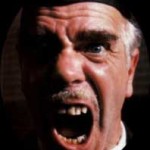 That's Old News!
A repository of things past
2006

(Stories for this year are NOT in actual date order)
Whew! Well what a 24 hours the 23rd December turned out to be! We started out with an amazing 900 people hitting the site in the first minute, and it just got busier after that! Everything went great for the first 90 minutes, but then the server choked on all the emails coming in, and decided to lay down for a while. Some 10 hours later the site came back up, but then our cable network went down and we couldn't update the site! We finally got the giveaways back in action with only about 10 hours to give away the rest of the prizes! Well, we finally made it, and all the prizes will be finding new homes. Access the list of the 36 winners in our Mega Giveaway on 23rd December 2006 We wish to thank the following for their support and donation of prizes.
RockMusicMemorabillia who have been great supporters of this site for many years
Liquid Blue who make some of the coolest t-shirts on this planet!
Electric Artists For the wonderful David Gilmour prizes over the last year or so
Anthill Trading For some truly great Pink Floyd & Roger Waters prizes, and a really groovy website!
PFM for friendship & always keeping us informed
MFM ditto above!
Anon – As usual, thank you
Thanks for the fantastic support. Col
(Above) Some cracking pictures from the performance and rehearsals of the Ca Ira in Kiev (Ukraine) on 16th December. You can access MORE HERE Our thanks to Bob Close.
Roger Waters Updates Ticket on sale dates are now available for Shanghai, Hong Kong & Prague. DETAILS In addition, Roger's Manager has advised us that Rick Wentworth will conduct the 16th December performance of Ca Ira in Kiev, and also on the 30th December at the Poznan Opera House. Roger will be attending the Kiev show.
Tel Aviv Confirmed! We have just received the latest ticketing information from Roger's Management. The great news is that the Tel Aviv – Hayarkon Park concert scheduled for 22 June has been confirmed.
Roger Waters Second NZ Show? We have had a report that Roger will be performing a second show in New Zealand at Christchurch on Saturday 27th Jan. We are told that tickets go on sale thru Ticketek on Friday 15th December. This has not yet been officially confirmed by Roger's Manager, but as soon as we hear more, we will let you know. Hopes are dimming for the rumoured second Sydney show on 26th January. Although this show was never officially confirmed, expectations were high that it would go ahead.
Athens & Cork. Will He Or Won't He? UPDATE – He Did! Despite earlier advice from Roger's Management that the Athens Greece show on June 18th, & the Cork Ireland show on June 29th were 'Not Confirmed' they have just advised us that both of these shows are now OFFICIALLY CONFIRMED. The Cork tickets go on sale on 3 March  More news as we get it.
On An Island – First Thoughts We have now had a chance to sit down and listen to David's new album a few times, and all we can say is it's bloody wonderful! We are hoping to bring you a full review soon, but we are under tight time constraints, with mountains of material sitting in piles waiting to be looked at! We will say that you should approach On An Island with an open mind. Enjoy it for what it is, a highly personal album, obviously coming straight from the heart. This is not Pink Floyd folks (although there are many Floydian moments). This IS David Gilmour, and we like it! If you haven't ordered it yet, why not? Grab it here US | UK
We Were Right! Check out our news story below from last week ! It's been confirmed by that Nick Mason will indeed join Roger on stage at the French F1 Grand Prix on Friday July 14. Roger has also confirmed that there are about 17 shows planned for his mini tour, so stand by for further announcements. He also names the line-up for his tour band, and also states once again that he is not adverse to performing again with Pink Floyd.

Nick Mason To Appear On Stage With Roger Waters. For a few days now we have been receiving cryptic messages about a new Roger Waters Web Site. So we checked it out and found they were claiming than Nick Mason will appear on stage with Roger "Somewhere in France this summer". They also say that a press conference will be streamed live from the site on February 27th at 11am (Local time). Further investigations with Roger's Management have confirmed the site is 'official' in nature.  We do know that negotiations may be underway for Roger to perform at the French F1 Grand Prix on Friday July 14, and we do know that Nick is partrial to racing. Putting 2+2 together, we are thinking that this may be the event referred to! (That's not official, just a hunch). Of course, this isn't the first time that Nick has appeared on stage with Roger in recent years. On the 26th & 27th June 2002, Nick joined Roger on stage for 'Set The Controls' at Wembley Arena.
David Gilmour billed to play live with Phil Manzanera on the Jonathon Ross show on BBC Radio 2 on Saturday 4th March 2006. (Thanks Raj Watlington for the heads up)
It's A Race! Seems like the radio stations are falling over themselves to be the first to broadcast the full On An Island album. A couple of weeks ago we broke the news about Canadian Station Chez106 broadcasting the album on 4 March. Now Krock 1057 of Kingston Ontario have topped that, by announcing they will be broadcasting it on Thursday, March 2 at 10pm. The station does have an online broadcast facility, but we are unable to confirm if the On An Island broadcast will go to air live. (Thanks Boot78)
Gilmour Offers Glimmer Of Hope In a nice change from all the 'Pink Floyd – It's Finished' stories that have been appearing in some media recently, it's nice to bring a bit of encouraging news. In an online interview, when talking about the offers that came in after Live 8, David answered " I have no interest in going on a tour to make money without making new product, new art. So just going out and replaying our old hits again on a tour does not appeal to me at all" and when asked about the future of Pink Floyd " Who knows? I have no plans at all to do that. My plans are to do my concerts and put my record out." (Thanks Ian Forman)
Win Tickets To See A Live And Exclusive Performance By David Gilmour! UK residents get a chance to see the maestro in concert, prior to him going on tour. As we reported on about 10 days ago, BBC Radio 2 are giving fans the chance to see a Live and Exclusive performance by David Gilmour at the Mermaid Theatre, London on 7 March. The concert will combine David's favourite Pink Floyd tracks with tracks from his new album 'On An Island'. An unmissable event for any Floyd and David Gilmour fan! CONCLUDED
David Gilmour Again Says Floyd Are 'Finished' On 3 February, we reported that David told an Italian newspaper that Pink Floyd are no more. Now, we sadly report that in another interview, David has stated once again that Pink Floyd are 'Finished'. In a telephone interview with the Argentine Newspaper 'Clarin', David said the following (Translated from Spanish) "If somebody is announcing concerts of Pink Floyd, it is a lie. Although Pink Floyd was something which was very important in my life, it's finished. I have arrived at a time of my life in which it turns out to me, much less complicated to work alone."
BBC Radio 2 the UK's most-listened to radio station, has confirmed that the 'On An Island' album will be 'Album Of The Week' in its release week, commencing Monday 6th March. BBC Radio 2's playlist has also added the single of 'On An Island'. It is a new addition to the Radio 2 'C' list for the week commencing Sunday 12th February. A commercial version of the single will be available as a 2-track CD single (including the 4'40" edit as well as the 6'50" album version), in store in the UK on March 6th to coincide with the album release.
Nick Mason will be at Royal Albert Hall! Sadly, not performing with David & Rick, but a whisper has it that Nick has booked a 'Box', and we understand it's for the final performance of David's tour on the 31st May, although that date is not definite. (Thanks Werner)
Ca Ira December Performances Roger Waters Manager has advised us that Roger's opera Ca Ira will be performed in Kiev (Ukraine) on the 16th December with further concerts in The Poznan Opera House, Poznan, Poland on the 30th and 31st December 2006. Roger will attend the Kiev show
Ask PP Arnold A Question Have you got a question you would like to ask the legendary PP Arnold? Pat will be taking your questions on the Spanish Animals Pink Floyd Magazine. Although the online magazine is in Spanish, there is, and will be an English translation, so don't be backward in asking anything. You can access the site or email your questions Be quick though, emails must be received by Sunday 17th December. CONCLUDED

On An Island Re-Release November 28th was well worth noting in your diary. That's the date that saw the re-release of David Gilmour's wonderful On An Island album. As a special bonus, a DVD is included that contains On An Island / This Heaven / Smile / Take A Breath / High Hopes / Comfortably Numb / Astronomy Domine / Plus, Take A Breath from Royal Albert Hall. In other David Gilmour news, DavidGilmour.com have announced the release at Christmas, of two versions of Arnold Layne from the Royal Albert Hall shows earlier this year. One version has David Bowie as featured vocalist, and the other Rick Wright
Busted! Ticket Agency Getmetickets.com have been shut down by the Government. These are the charming people who were asking £777 for a standard David Gilmour seat at the Royal Albert Hall! Good riddance to bad rubbish is our opinion. Read the story HERE (Thanks to Matt for the heads up).
Pink Floyd – It's Over – David Gilmour The Repubblica Italian News is reporting that it has an exclusive interview (conducted in London) where David Gilmour has stated that Pink Floyd are 'disolved' He is also claimed to have said "It' s over, it's ended" . Here's a rough transcription of the translated article  (pdf). We have had no word from official channels about this, but must say if it is true, we are not surprised. We imagine that David would have been quite upset with the reunion rumours being printed by some unscrupulous news outlets last week. He now probably wants to clear the air of the rumours for all time, so he can concentrate on his upcoming solo album & tour. Naturally, if we hear anything more, we will let you know immediately. Thanks to Stefanie86 for the heads up on this story, and for the translation.
Pink Floyd + Frank Zappa. Legend has long held that Frank Zappa jammed with the Floyd at Amougies (Belgium) Actuel Festival on 24 to 27 October 1969. Up to date however, recordings of that event, to the best of our knowledge, have never been uncovered. Today we have some great news. It seems that Frank Zappa's jam with Pink Floyd on a very extended "Interstellar Overdrive" has turned up. The track, which runs for just over 20 minutes has been spotted for download.
Dick Parry Added To David Gilmour's Lineup! We have had official notification from David's Management that Dick Parry will now be joining David on tour. Dick, who is a Pink Floyd regular musician, will be playing the saxophone parts that David plays on the album.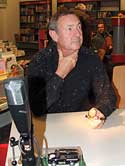 On The Road Again Well Nick's off on his book signing tour of parts of Europe again. You will recall that his schedule got in somewhat of a tangle last year when he underwent an appendix operation. All is now back on track , and Nick appeared at the Buchhandlung Weiland in Hamburg, on 30th January, (pictured) and at the Kulturkaufhaus Dussmann in Berlin on the 31st. There are a number of really nice pictures from the Hamburg signing HERE (Thanks to Franziskus Bruder & Andreas) The paperback version of Nick's book (That has the bonus of a chapter on Live 8) can be purchased at UK | USA
On An Island Update Further to our story directly below. A number of radio stations in North & South America are now playing the 'On An Island' title track. We are advised that Sony US are going out in the US with an edited version of the track. EMI haven't yet serviced it to European Radio, but should do next week.
Pros & Cons Alternate Tour Book An interesting alternate version of the Pros & Cons Tour Book has been contributed to the site. This copy differs from the 'usual' version, in that it has a different cover, and some of the images either were not used in the other version, or they were so small that were not able to be seen before. Check out this latest edition to our Tour Book Project HERE You can view the 'usual' 'Pros and Cons book HERE
PINK FLOYD AND ROGER WATERS CATEGORICALLY DENY RUMOURS OF A PINK FLOYD TOUR Pink Floyd's David Gilmour, Nick Mason and Richard Wright are joined by Roger Waters in categorically stating that there is no truth in the recent news reports about a Pink Floyd tour planned for this Autumn. David Gilmour: "Since Live 8 there are certain sections of the media that have deliberately misled fans and public by inventing stories and quotes about Pink Floyd touring: Nick, Richard, Roger and I are telling fans directly that this is not happening. We are also asking the various parties who are fabricating these stories to desist, if only for the sake of the fans."
'On An Island' Touring Band Announced The line up for David Gilmour's upcoming mini tour is now known, and as many of us hoped it includes RICK WRIGHT. Here's the star studded full list.
Knebworth 1975 Another GREAT Tour Book from our good friend Slugbelch On 5 July 1975 Pink Floyd were at the top of the bill at the now famous Knebworth 1975 festival. Other acts included The Steve Miller Band, Captain Beefheart, Roy Harper & Linda Lewis. (There was also a guest appearance by Graham Chapman & what was billed as 'Monty Python's Flying Pop Circus!). Considering this tour book is over 30 years old, it's in remarkable condition and has a wealth of detail

David Gilmour On Upcoming Chris Jagger Album. Mick may have been born first, but this has not prevented his younger brother Chris from forging his own way within the field of music. Now a little bird has told us that David Gilmour features on two tracks on Chris's upcoming new album ´Act of Faith`. The album, is due out on the same day as David's 'On An Island' (March 6th) .One track (featuring David) is called 'It's Amazing (What People Throw Away)' and there's a very bluesy number called 'Junkman' which is sure to delight Gilmour fans. Chris's Website
On An Island Full album details are now in. Now you can read the full track listing, get to find out who is on the album, and finally get to see the album cover. Pre ordering of the album is also now available, so be one of the first to order what is sure to be The Album Of The Year!!! Make sure you also keep up to date with all the latest news about David's upcoming tour in our special Tour Rooms. The album can now be ordered using these special links US | UK Check out the tour rooms that are now starting to gather material, and keep fully informed about the tour & album.
Double Treat! Probably the best known & coveted Tour Books would have to be Earls Court 18th & 19th May 1973. This was the start of the second leg of the Dark Side Tour. The book contains early newspaper clippings, that were thought to have come from Nick's own collection. In addition, we are also bringing you what is euphemistically called a 'Show Souvenir', and although there is no original content, it's still another splendid reminder of times past. Earls 73 Official | Earls 73 Unofficial
Pink Floyd – Jimi Hendrix Tour Book. Between 14 November through to 5 December 1967 Pink Floyd were part of the Jimi Hendrix tour. Mostly only doing a 17 minute set (2 shows per night), the Floyd were amoungst many other bands on the tour, including The Move, Amen Corner (With Andy Fairweather- Low), The Nice, The Eire Apparent, and The Outer Limits. During the tour Syd Barrett was having a few problems, and this is where the infamous 'Mandrax & Brylcreme' in the hair incident occurred. A few times, Dave O'List (of The Nice) was enlisted to take Syd's place, as Syd was in no fit condition to perform. Take A Trip Back To 1967
Pink Floyd Quebec 1971 Here's a beauty. On 10 November 1971 Pink Floyd performed at the Pavillion de la jeunesse in Quebec Canada. Of course a special tour book was printed, but this one is a little different, because 6 pages of this book can be placed together to make a giant poster. View the book (and make the poster if you like)
Pink Floyd First XI In 1975 somebody decided to promote Pink Floyd's then back catalog of eleven albums. They chose a soccer theme (soccer has eleven players) and wittily called the promotion Pink Floyd First XI, having the guys don soccer gear for the campaign. See this promo booklet
Roger Goes Jamming! It's understood that on Saturday Jan. 7th Roger Waters was vacationing on St. Barths in the Carribbean. He was hanging out with Jimmy Buffett and Richie Sambora (guitarist from Bon Jovi) and, after a long lunch, the three of them decided to play an impromptu set that night. So they did. It was at La Vela restaurant, right on the harbor in Gustavia. About 100 people or so were lucky enough to be there. Richie played lead guitar, Waters played bass, and Jimmy played rhythm guitar and did the lionshare of the singing. Word is that they didn't do any Floyd songs, mostly reggae cover tunes. (With thanks to Johnny V for the heads up).
Dark Side Of The Moon Launch. It was 1973, and Pink Floyd were looking for somewhere to launch their brand spanking new 'Gramophone Record'. What better place than the London Planetarium? A program was issued for the event, and fortunately a few copies still survive. Our latest offering is indeed the program from the premier. It's a bit tricky to read some of the fine print, but it's still a remarkable edition to our ever growing Floyd memorabilia.
Hakone Japan 1971 The latest edition to the Tour Book Project sees a very unusual and seldom seen slice of Floydian history. There was a two day open air festival held in Japan on 6 & 7 August 1971 and Pink Floyd were in attendance. It seems as if the 1910 Fruit Gum Co. & Buffy Sainte-Marie were also on the bill. There does exist a TV recording of part of these concerts, but the program/Tour Book has been a bit elusive, until now that is!
Three Men In A Boat Video

Pink Floyd Ballet If you are new to the Floyd world, you may not know that the band were involved with a Ballet back in 1972 & 1973. Pink Floyd didn't actually don leotards though! Rather, they contributed to the musical score. Roland Petit was the artisic director & choreographer, and hence the ballet became known as the Roland Petit Ballet. Performed in Marseilles (France) in November 1972 and in Paris in January 1973, and of course there was a tour book issued! Now it's your turn to get a look at this great document
Pink Floyd Vinyl ROIO Guide. This site does not, and will not condone the trading or downloading of any Pink Floyd official material that is copyright. Basically, that's stealing from the band, an activity that is not only illegal, but we feel that it's also immoral. That being said, old recordings of live shows exist out there, and that can't be denied :~] Somebody saw a need to put together a guide of all the Vinyl live shows that exist, and if you are a vinyl collector, it might well pay you to visit

BUY LIVE 8 DVD NOW! amazon.com are now shipping one of the hottest DVD releases of the year. Now available in most countries, you can order the DVD through these special links, and at the same time help to defray some of the costs involved with running this site. USA/Canada | UK Don't forget, not only do you see Pink Floyd's performance, but you also get to see the rehearsals!
Sing Up! Here's a neat little exhibition. In the early part of Pink Floyd's British Tour in 1972, ticket holders were given a 4 page 'Songbook' that contained lyrics for some on the songs from Dark Side Of The Moon. This was some time before Dark Side was recorded as an album, as the Floyd often 'perfected' many of their songs live before they were actually recorded. The song book is not visually pleasing, but it's still an historic Floyd document, and you never know, you might find yourself singing along to some of the tunes!
Here's Some More! We continue to soldier on processing more & more material that's being sent in by fans from all over the globe. This release sees some interesting & unique items. To kick off, we have added a pic of the The Platinum and Gold awards for "Dark Side Of The Moon" from Moscow. You can find that in our Hard Rock Collection  However, the highlight of this release has to be the Pink Floyd British Winter Tour 1974 Schedule. This wonderful document contains instructions for the band & crew, and details where the band stayed, some of their leisure activities, and who got the double rooms!
Fillmore 1970 Program! We have been working our fingers to the bone bringing you all these latest goodies, and here's something else that's really special. We have been fortunate enough to obtain a program from Fillmore 1970, and Pink Floyd are one of the acts. This fascinating document is a great time capsule, and gives a good look at part of the rock scene in the USA in 1970. You might also get a giggle out of how the Floyd's performance is billed, namely 'The Atomic Heart Mother'! We don't think this document has been seen on the net before, so get a good look
In The Flesh 2000 Tour Book Here's yet another new addition to our Tour Book Project. Some great high res scans from Roger Waters 2000 tour. Be sure to check out Roger's message that is spread from page to page.
'The Wall' Tour Book. We have been fortunate to obtain some high res scans of 'The Wall' Tour Book, as issued in February 1980 at one of the Nassua, New York shows. There are some beautiful Gerald Scarfe illustrations to be seen  But that's not all! Shortly we will be bringing you a whole new range of Floyd memorabilia, so stay tuned for more Floyd goodies!
All About Eve Cover 'See Emily Play'. Goth band 'All About Eve' have recorded a cover version of Pink Floyd's 1967, Syd Barrett penned 'See Emily Play'. You can get to listen to a quick clip of their version.  Here's a bit of Floyd trivia, David Gilmour attended a recording session of the original song, although he was not yet a member of the band.
We Understand that Floydstuff.com have started another round of voting in their polls on various Floyd related matters. We wish it to be known that for reasons we will not go into, we once again do not support these polls, and will not be participating.
Roger Waters On BBC Breakfast Show 23 Nov. Catch the replay of this excellent interview.  Ca Ira now scheduled for Paris & Greece, amongst other news. (Thanks Mark Hand)
Roger Waters – Arrow Rock Read the reviews, and catch bundles of great pictures in our Netherlands Tour Room
AFG Wallpaper Bill Evans (our graphic designer) has made available some cracking wallpapers for your use. Just click on one of the above images and save it.
Adelaide Symphony Orchestra To Play Pink Floyd A rare treat for Australians! The Adelaide Symphony Orchestra will be playing a selection of Floyd songs at the Adelaide Festival Theatre on 30 June & 1 July. The orchestra will be conducted by Dominic Harvey, and follows on from the success of the ASO's Zeppelin Flys Again concert in 2005.
Nick Mason Convinced Pink Floyd Will Reunite There are a couple of reports circulating, saying that Nick has said "I'd love for it to happen again and I really do think Pink Floyd will play together again – but it would have to be for love, not money." And "I've just finished playing with David at his recent solo concerts and I'm about to play a show with Roger. I call myself the Henry Kissinger of Pink Floyd! It would be down to me, I guess, to sort it all out."
Dark Side Voted 'Track' Most Likely To Change Your Life Listeners to the UK's BBC Radio 2 have voted Dark Side as the track that was most likely to change thier lives. The vote was taken on the Jeremy Vine show, and David phoned in to say a few words about it.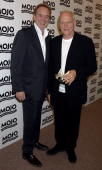 David Gilmour Wins MOJO Award David has been awarded the the highly regarded MOJO Lifetime Achievement Award. The award was presented to him at the ceremony held in the Shoreditch Town Hall by long time friend Phil Manzanera.
Roger Waters To Tour In 2007? Seems a member of Roger's band has let slip that Roger is planning on touring Europe again next year! No further details on that yet…….
PULSE DVD July OFFICIAL We have had official word from Pink Floyd Management that the long awaited PULSE DVD will be released on July 10th UK and July 11th USA.  Read More  You can order your copy here UK Edition | USAEdition
Roger Waters Rehearsal Pics! We opened up our mail box, and there they were Taken on 31 May, this was Roger's last day of rehearsals before kicking off his tour. With thanks to Mike L and others.
Rock In Rio – AOL Broadcast – What Happened? We have received advice that the decision not to broadcast was actually made by the Roger Waters camp, just 30 minutes before the broadcast was due to begin. We are unable to comment further on this due to possible legal issues. We have also received HUNDREDS of photos from the show, most of which we are unable to use because our TOUR ROOM is overflowing !
Roger's Rock In Rio AOL Broadcast Cancelled! No reason has been given for AOL pulling the broadcast just minutes before Roger's show commenced. Preliminary investigations are suggesting that AOL 'forgot' to get Roger's permission for the broadcast! In the meantime, the setlist and a bunch of pictures are in our TOUR ROOM
Beer Can Bash Those of you that read our report of Roger's recent performance at Highclere Castle on 20 May, will recall that Roger grabbed hold of a beer can, and started bashing it with a drumstick. Amazingly enough, footage has surfaced of that event, and here's your chance to SEE IT
Was Roger Waters Invited? There has been some speculation that Roger Waters was invited to join in for one number at David Gilmour's Royal Albert Hall gig on 31st May (making it a fully reformed Pink Floyd). One of our highly reliable sources tells us that Roger was indeed invited, but had to decline due to having just finished rehearsals for his own tour.
Royal Albert Hall – Wednesday's Surprise Guest! We can't keep this one secret! PINK FLOYD REFORMED! (Without Roger). As widely expected (although we couldn't say, as we didn't want to spoil the surprise) Nick Mason joined David, Rick & the rest of David's band for three songs at David's final performance at the Royal Albert Hall.
Royal Albert Hall – Tuesday's Surprise Guest! Once again, David had another surprise guest at his show on 30 May. We are not going to spoil the surprise here, but if you want to know who it was, read the reviews, and see the pictures
Roger's Las Vegas Gig Cancelled The show, scheduled for 8th October has been cancelled. However, in it's place, Roger has added a third Hollywood Bowl show. This means that Roger will now perform at the Bowl on 5th, 6th & 8th October. Our TOUR ROOMS are have been updated to reflect this change. Thanks to Roger's Management for the update.
Nick Mason Interview We have received the translation of the interview that Nick gave to the German Newspaper Der Tagesspiegel recently. Nick covers a lot of ground, and this should keep you occupied for at least a few minutes. Amuse Me
Surprise Guest At David's 29 May Show! There was a surprise guest at David's first Royal Albert Hall show on Monday, but we are not going to tell you who it was here. In order to find out (and to read the reviews with pictures) you will need to go to our TOUR ROOM
Nick Mason To Join Roger Waters In Reykjavik As we predicted a couple of weeks ago (see story below) Nick has agreed to join Roger at yet another show on Roger's tour. This time its Reykjavik on June 12th. This is in addition to the Hyde Park (July 1) & Magny-Cours (July 14) shows that we previously reported. Of course Nick & Roger will be sharing the same stage before that, as they appear together at the highly controversial Highclere Castle on 20 May . We have been requested by many fans NOT to give this show any publicity, as the Benefit Show is for the Countryside Alliance who favour fox hunting. We are not in the business of censorship, so if reports of the show do come in, we will of course publish them. However, we wish to make it clear that our views are not necessarily the same as the Countryside Alliance.
Roger & David In Same Recording Studio!!!!! Guy Pratt let slip a little nugget at one of his shows a few days ago. Guy revealed that David and his band, and Roger and his band, are both currently rehearsing in the same studios in West London. David is in Studio 1, & Roger in Studio 2. Quite handy really, as they share a keyboardist after all! Guy said it should say "Welcome PINK FLOYD" in the foyer… and he'd be almost right. (Our thanks to Mark Reed for the heads up).
Fair & Balanced Sometimes we get reviews that are not exactly glowing. Big Screen Concerts recently aired a special recording of David's BBC concert recording at London's Mermaid Theatre on March 7th. Sadly the review we have is not very flattering, but mainly that's the fault of the theatre, and not David!
Annette Mason Contributes. Annette Mason, the delightful wife of Nick, has contributed a unique item to be auctioned on eBay in support of the National Society for Prevention of Cruelty to Children (NSPCC). You can get to bid on a signed Live 8 Catalogue – Richard Curtis, Jeremy Clarkson, Sting, Elle Macpherson, Sir Bob Geldof, Sir Paul McCartney, David Beckham, Robbie Williams and Madonna are among the 32 signatures! Event Concluded (Thanks to Adrian Saunders for help with this story)
Another David Gilmour Date Added As had been widely expected, David has added another concert to his tour. His Management have advised that David will now perform in Poland in front of an estimated crowd of 100,000! The concert, to be held on 26 August, will be at the Gdansk Shipyard, and and marks the 26th anniversary of Poland's 1980 revolution, where nation-wide strikes led to the eventual fall of communism. Ticketing information will be available soon.
More David Gilmour Tour Dates Added. As suspected, David has announced a few more shows, this time in Italy in August. Details are: Wed 2nd Italy Firenze (Florence) Piazza San Croce | Fri 4th Italy Venezia (Venice) Piazza San Marco | Sat 5th Italy Venezia (Venice) Piazza San Marco
Roger Waters Red Square Show Moved – Updated We recently reported that the Roger Waters show scheduled for Red Square (Russia) on 24 June had been moved to the Olimpiski Arena. The reason being that an official Kremlin ceremony is to be held that day, and Red Square is not available. We have now heard that the Moscow show will now be held at Vasilyevsky Spusk, which is an area just behind Red Square. Entrance to the area is by the Kremlin wall. Thanks to our friend Alex in Moscow for help with this story
Roger Waters – Another Boston Date Officially Confirmed Roger will be performing a second concert at the Tweeter Center in Mansfield MA on 9 September. This is in addition to the concert scheduled there on 8 September. Tickets will go on sale on 20 May, with tickets going on sale to Amercan Express holdersas of now. (We have had stacks of emails complaining about preferential treatment for AMEX holders. Sadly, there is nothing we can do about it, but we hear you!) Thanks to Peter Fahey for the initial heads up, and to Roger's Manager for the official notification.
Roger in Poland. Roger Waters was in Poland on 8 May to work on the adaptation of his Ca Ira classical concert piece ahead of its world premiere as an opera. Waters was invited last year, after Ca Ira made its world debut as a concert in Rome, to stage the piece as an opera in the western Polish city of Poznan on July 7
Nick Mason To Join Roger Waters In Hyde Park! It has just been announced that Nick Mason will take on the drumming duties for Dark Side Of The Moon at Roger's concert in Hyde Park London on 1 July. This is the second gig where Nick has agreed to team up with Roger on his upcoming tour. The other being on 14 July at Magny Cours France (French Formula 1 Grand Prix). There are whispers of a couple of other dates where Nick may appear, but at this time nothing is confirmed.
Dark Side Of The Moon 1,500 Weeks On Charts! Entering the Billboard top 200 chart in March 1973, more than 14 years later — 736 weeks to be precise — in July 1988, it finally fell off the chart. Add in a later run on that chart and another 759 weeks on the Top Pop Catalog Albums chart, and Dark Side Of The Moon, this week, reaches the staggering plane of 1,500 weeks on the charts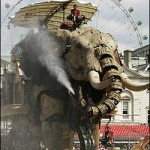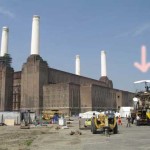 Pigs Elephants Might Fly! Floyd fan Wayne Riley just happened to be passing Battersea Power Station a few days ago and got the shock of his life! Instead of seeing a flying pig, he spotted a giant mechanical elephant! Thinking it might be the cover shot for a new Floyd album, Wayne made further enquiries. However, all hopes were dashed when Wayne was told the elephant was being prepared for a parade in London. We checked this out further, and discovered the 42 ton, 40 foot high mechanical elephant is being paraded around London by the French theater group Royal de Luxe. There's a closer shot of the elephant in action on the left. Click on either picture for a closer view.
World Scoop – Roger Waters Doodle! Here's your chance to check out something that has seldom been seen. To the best of our knowledge no other Floyd/Waters web site has shown this before, but we are game if you are. Glimpse Rogers Doodle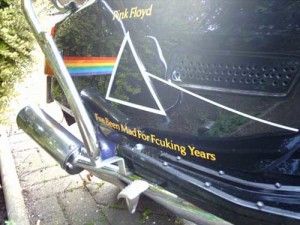 I've Got A Bike How cool is this? Floyd nut Ian Burrett has taken his passion just one step further, and had his Lambretta scooter decked out in the Dark Side Of The Moon theme. Apparently it even comes with it's own mirror ball! We are hoping to get more pictures from Ian soon, but in the meantime click on the image to catch a glimpse of this beauty.
On An Island Vinyl EMI Records (UK and Europe) plan to release the LP version of On An Island on May 29. The package will be a heavy-weight, virgin vinyl release, including a gatefold sleeve and 12″ x 12″ renditions of Steve Knee's artwork, plus all lyrics and credits.
Simply Stunning Check out these beautiful professionally shot images of David Gilmour performing at the Radio City Music Hall on 4 April. They were provided to us by documentary film maker Mark Estabrook, and make magnificent wallpaper for your computer. Click on each image for the full stunning view. All images are copyright. Mark has no problem with you using them for your personal use, but please do not use them on web pages and the like.
Hard Rock Collection Expands More contributions are now in for our collection of Floyd material that is featured in Hard Rock Cafe's around the world. The new inclusions are from Times Square – New York, where we have also previously had other material from. If you are thinking of visiting a Hard Rock Cafe, make sure you take a camera with you, and get a pic of Floyd stuff for A Fleeting Glimpse!
Meeting With Pink Floyd Management We can now bring you details of the meeting last week with Pink Floyd's Management. For those that don't know, Matt Johns from our sister site Brain Damage and Col from A Fleeting Glimpse met with Shuki from PFM, and were given an insight into some of the current happenings with various band members. The report contains details about the upcoming PULSE DVD, the Wish You Were Here SACD, the news of Rick Wright's new solo album (See story below) Access Our Report
Rick Wright New Solo Album Official! We can confirm that Rick will be starting on a new solo album when he finishes with David Gilmour's current tour. Rick will be devoting all his energies to his new album, and therefore will not be performing DSOM at any of Roger Water's shows.
Roger Waters New Lyrics Revealed In the press release announcing the relocation of Roger's show in Israel, Roger made the following statement: "A few weeks ago I again watched Martin Scorsese's film which documented the last concert by The Band and I was inspired to write a few words". (Roger was talking about the film 'The Last Waltz') Read The Lyrics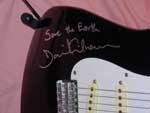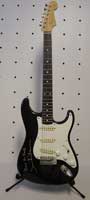 Help Save The Earth! The Save The Earth Foundation were invited by David's manager to meet up Backstage at his April 17, 2006 Oakland California concert to sign this guitar for their 2006 Auction. The Guitar includes a "David Gilmour" labeled pick and a handy soft fabric backpack style guitar carrying case. The foundations 2006 auction includes some of the worlds most sought after autographed guitars such as a David Gilmour's custom body Fender Stratocaster. There are also posters, other guitars and memorabilia from AC DC, ZZ Top, Eagles, Bee Gees, Simon and Garfunkel, Queen, Rolling Stones, Stevie Ray Vaughan, Donald Trump, Grateful Dead, Jerry Garcia, Moody Blues, Korn, Radio Head, Rage Against the Machine, Eminem, Slim Shady, Robbie Williams, ColdPlay, Sting, Dave Matthews and more! EVENT CONCLUDED
Amazing Surprise At David Gilmour's Second Oakland Show (17 April)! "David & the band performed Pink Floyd's 1967 first single Arnold Layne!"
Roger Waters Israel Show Moved The show, scheduled for Hayarkon Park in Tel Aviv on June 22, has been moved to a 'chickpea field' next to Neve Shalom because of Palestinian protests. Roger has previously lent his support to a pro-Palestinian movement urging removal of the security fence being constructed along the West Bank. About 35,000 tickets for the show have already been sold. Trains and buses will be arranged to bring concertgoers to Neve Shalom. It's understood that the move will not come cheap, as the chickpea farmers will have to be compensated for the use of their fields, and the uprooting of their crop.
Roger Waters Tour Update. We have received official advice from Roger's Manager about a number of things concerning Roger's upcoming tour. First, it's been confirmed that Nick Mason will play at Magny Cours on the 14th July for the second half of the show. The full touring band line-up is Andy Fairweather Low – Guitar, Snowy White – Guitar, Graham Broad – Drums, Dave Kilminster – Guitar and Vocals, Jon Carin – Keyboards, Harry Waters – Hammond, Ian Ritchie is on Saxophone, Katie Kissoon, PP Arnold and Carol Kenyon backing vocals. The Swiss date that we advised about a couple of months ago has now also been confirmed. Details of that are Sunday 16th July at Switzerland, Locarno – Moon & Stars site (Piazza Grande)
David Gilmour Albums remastered.Sony have remastered the first 2 Gilmour solo albums, which are due for re-release on April 10th (Thanks Jon Shaw)
Roger Waters & Nick Mason billed for Countryside Alliance Gig. The Countryside Alliance are staging a concert to be held on 20th May at at Highclere Castle, Hampshire. Roger & Nick are special guests, with others on the bill including The Band Du Lac featuring Gary Brooker, Mike Rutherford, Andy Fairweather Low & Paul Carrack. With special guests Eric Clapton, Roger Taylor, Roger Daltrey, and Georgie Fame. The last time Roger performed at a Countryside Alliance event back in 2002 it drew fierce resistance from many of his fans. The Countryside Alliance are known to condone fox hunting, and Roger's agreeing to perform at the 'Whip Craic' show drew the ire of a large section of his fans. At that time, A Fleeting Glimpse conducted an online poll, that resulted in 81% of those who voted being opposed to Roger performing for the Alliance. The debate at that time was quite heated, so much so that Roger made a direct statement in response to the Fleeting Glimpse poll, and the opposition of many of his fans. Already embroiled in controversy about his decision to play in Israel, Roger now seems certain to be engulfed in another storm of protest.
On An Island Tour DVD & Hamburg Setlist Seems that concert goers at David Gilmour's Dortmund & Hamburg shows were handed flyers that stated that all concerts on the tour are to be recorded, for use in a future DVD. The setlist for the Hamburg show was the same as for Dortmund, which should please a lot of people. (Danke to Bruder Franziskus & Jens).

Palestinians Deplore Roger Waters Israel Show. Palestinian artists have appealed to Roger Waters, to cancel his concert in Israel out of solidarity with their fight against Israel's West Bank barrier. Roger, a vocal critic of the 600-km (370-mile) network of fences and concrete barricades going up in and around the occupied territory, surprised many in the Middle East by agreeing to perform in Tel Aviv this summer. (Pictured right, in 2004 Roger joined the protest about the wall, by signing an 8 ft tall mock up of the wall "we don't need no thought control.") Roger has hit back by saying "I have many fans in Israel, many of whom refuse to serve in the military. I won't cancel my trip to Israel because I don't agree with the government's policies, just as I won't stop performing in Britain simply because I disagree with the policies of Tony Blair. "I am happy to play to anyone who believes in peace. I don't discriminate between any of my fans, wherever they live. Being an Israeli does not disbar from being a human being…" (Thanks to Alberto Zepeda for help with this story)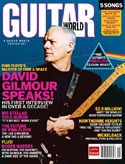 Guitar World The latest edition (On sale now) features a Pink Floyd spectacular, with exclusive David Gilmour and Roger Waters interviews. It also includes a Gilmour guitar lesson on CD-ROM, complete with his demonstrations of the spellbinding techniques behind his most celebrated kicks and licks! In addition, to that, there are a couple of free posters.
Roger Waters Hyde Park Show Officially Confirmed As we announced here some weeks ago, Roger looked like putting in an appearance at the Hyde Park Calling Festival. We can now officially report that Roger will headline on Saturday 1 July and The Who will headline on Sun 2 July.  (Story thanks to Roger's Management)
David Gilmour – London Mermaid Theatre 7th March 2006 Read a FANTASTIC review of David's performance at the London Mermaid Theatre to launch his On An Island Tour.
David Gilmour celebrates his 60th birthday in style! (Above) left, David blows out the candles on his On An Island birthday cake (Rick can be seen to the left). The picture in the middle shows David had enough breath left, after blowing out all those candles, to play the sax. On the right of course, doing what he does best. Thanks to Robert Geerling for the heads up.
Nick Mason Book Tour Kicks Off Again Busy as usual, Nick Mason is about to Return to Germany to promote his wonderful book Inside Out The main purpose of his trip is to actually attend the Internationales Literaturfest in Cologne but Nick thought it a good idea to do some promotion whilst in Germany, as his book is selling extremely well in that Country (As in others!). (Thanks to Pink Floyd Management)
David Gilmour To Visit Syd Barrett? Contact Music are reporting that David Gilmour is considering dropping in on his old friend Syd Barrett. They report that David has been in touch with Barrett's sister Rosemary, and is considering visiting the singer at his Cambridge, England home. They quote David as saying "I'm tempted to see him. I miss him – or my fantasy of what Syd used to be. I don't think Rose recommends a visit overall, but she hasn't said, 'You really shouldn't."
Roger & David's Tour Wallpaper Bill Evans (The AFG Forum's incredibly talented graphic artist) has a special treat for you. We can now present two absolutely cracking wallpapers, one featuring David & the other Roger, which are themed towards their respective tours. We are not going to even offer you a preview, as we would like you to have a great surprise when you download these beauties! ROGER | DAVID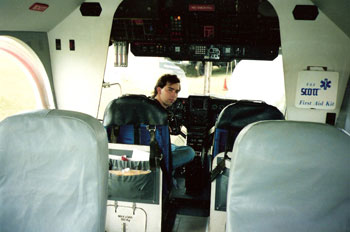 The Division Belle – A Personal story This time it's a trip back to 1994, and we get to read about a lucky fans experiences when the Division Belle came to town.
Roger Waters Invites Rick Wright In a new interview with Centre France Roger has confirmed that he has invited Rick to join him & Nick Mason at the French F1 Grand Prix concert on Friday July 14. Roger said the invitation was made about a month ago, but as of this time, no reply has been received.
Empire Pool Wembley 1974 More glorious pictures for your viewing pleasure. From the 1974 British Winter Tour  from the show that was held on 14 November 1974.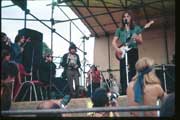 Hyde Park 18 July 1970 It was a beautiful day, the sun was shining, everybody was in a good mood, and Pink Floyd were playing a free concert in Hyde Park! 200,000 people were reported to have attended, for the second free gig in as many years. Now we can present a brilliant collection of pictures from the event.
Another Roger Waters Show Confirmed Arrow Classic Rock Festival (Holland) has confirmed that Roger Waters will play a 3 hour show on June 10th. Tickets go on sale on Saturday 4th March.
Headmovers! Read how this removal company managed to ship the Division Bell heads to the Cleveland Rock & Roll Hall of Fame
The Pink Floyd & Syd Barrett Story John Edginton, the Producer & Director of this great documentary has been in touch to tell us about the Definitive Edition that is available on DVD.  John's original film, that was made for the BBC, was later issued as a single DVD. The film was widely acclaimed, especially for it's insightful interviews with the other band members. Now along comes a greatly expanded 2 Disc version, with the running time increasing from 1 hour (on the original DVD) to a whooping 4 hours on the extended version!
Meet & Greet Nick Mason Nick, who is currently in New York for Roger Waters MSG shows (12th | 13th) will be out & about signing his most excellent 'Inside Out' book and copies of the PULSE DVD. You can catch up with Nick on Thursday 14th Sep at: Best Buy – Midtown 529 5th Avenue (at 44th Street) from 6pm. In addition, Nick will also being doing a radio interview at 8am on 12 Sep for radio station Q104.3 where two winners & their guests can win a private meeting with Nick, and two tickets for Roger's Jones Beach show. Details will appear on the Q104.3 web site soon. Our thanks to Lars from Columbia Records/SonyBMG for the info.
Sad News We are sorry to report that Pat Arnold's (P P Arnold) Father passed away on 31 August. This comes just 3 months after the death of Pat's mother. Her parents had been married for almost 64 years. Our love goes out to Pat and the family. P P is due to commence on Roger Waters tour again on 6 September, and was due to fly to the US today (1 Sep). It's not known at this time if this will delay Pat from rejoining the tour. UPDATE We are pleased to report that Pat was able to make the NJ show on 6th Sep, and put in a brilliant performance.
Did We Hear Correctly? We've had a report from Poland about an interview that Roger gave. When asked what his new album would be about, Roger replied "Sex and how to save the world" at least that's what the translation says!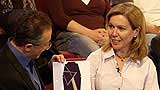 Dead Loss? Popular Australian TV show 'Enough Rope' just had an interesting guest. Natalie Verdon told the shows host Andrew Denton about her unusual business. Put simply, she makes coffins out of cardboard! The design choice is endless, but one of the designs featured on the TV show was a Dark Side Of The Moon coffin!
Crimson Hare We've lost count how many tributes we have seen to Syd Barrett. Dozens of links and articles have been sent in, but we just can't get to it all. However, in amoungst the many articles that have been submitted to us for publication, was a wonderful pearl. Acclaimed Scottish author Sergio Burns (Dark Ghosts Rising ) who also writes for the Spanish publication The Entertainer, has allowed us to preview this great tribute to Syd Barrett on A Fleeting Glimpse. Make sure you check out The Startled Crimson Hare in the Kaleidoscopic Glare of the City Street and Psychedelic Night
Tribute To Syd Barrett On Mission Banner There's a tradition at the Kennedy Space Center that before each launch a 'Mission Banner' is signed by folk working there. Then the signed banner is hung on the launch pad. 'Atlantis' is the orbiter next to fly, and this one has a very special banner. Tim Kozusko, who works at Kennedy Space Center has added his own unique tribute to Syd Barrett this time around! Check out Tim's tribute, and some more spacey pictures.
Venice Night Two A rain drenched first half might have put a dampener on David's second show in the City of Sighs, but according to all reports it didn't, and the surprises keep coming! Read all about it
Big surprises in Venice Once again David has blown his audience away with another brilliant performance at his first Venice show. This was one of the rescheduled shows, owing to technical problems with the stage last week. A variety of reviews and pictures are in!. We can tell you that David treated the gathered fans to a full hour of soundcheck, and the wineglasses are still being used!
Poland Prepares This week was a biggie in Poland for Floyd/Waters fans. Friday (25th Aug) saw the world premiere of Roger Waters opera Ça Ira. The event was almost sold out, and was broadcast worldwide via satellite by TVP1 The staging for the show was massive, with the main stage being 20m x 32m for ballet, circus and main soloists, and two left & right stages of 14m x 14m for the orchestra and choirs. Then Saturday (26th)saw the last performance of David Gilmour's current tour at the shipyards in Gdansk. Another huge stage that towers to a height of 18m. Above the stage will be hung 6 screens weighing in at around 16 ton! There was a crew of almost 50 people to film the spectacle. Roger Waters Ça Ira Room | David Gilmour Gdansk Thanks to Bob Close for help with this story, and to Marcin Cieslik for the pictures.
Rare Find We recently asked you to seek out any pictures you may have of the Floyd 1972 – 1979, for an upcoming BBC documentary (See story below). Well Peter Clemons has come up trumps, finding six rare pictures from the Animals Tour (1977) in his loft! Now here's your chance to view these great pictures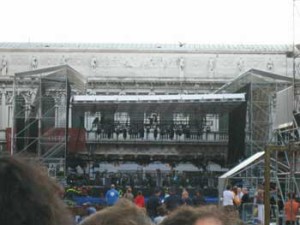 Venice Shows Rescheduled. We have received official advice that David's two Venice shows that were cancelled due to a stage collapse (4 & 5 Aug) are now scheduled to take place on 11th & 12th August. Emergency talks between the Mayor of Venice, the local promoter, and David's Management have resulted in a speedy rescheduling of these concerts. Those unable to attend the new shows are able to get refunds from point of purchase. Full coverage of the new dates will appear in our Tour Rooms Venice 11 August | Venice 12 August UPDATE Original ticket holders for EITHER 4th or 5th can elect to see a rescheduled show on EITHER 11th or 12th. Contact point of sale as quickly as possible to avoid disappointment.
Both David Gilmour's Venice Shows Cancelled Since we brought you the LIVE news of the stage collapse in Venice, (See story below) it has been confirmed that BOTH shows (scheduled 4 & 5 Aug) have been cancelled. There was a structural defect discovered in the scaffolding, and the shows were deemed to be unsafe to go ahead. Full refunds for both shows are of course available. Thanks to the Italian Floyd Channel and David's Management for their asistance with this story. Watch Video of the collapsed stage.
Stage Collapse In Venice We are getting live reports from David Gilmour's show in Venice Italy, that part of the stage has collapsed, and the show is in doubt. No injuries have been reported, but at the time of writing people are being sent away for safety reasons, and police have been notified.
Can You Help The BBC? BBC TV in the UK is producing a major series about the history of rock music, and one of the key bands they will explore is Pink Floyd. However, there is a small problem. The BBC have been unable to find any decent video footage for the period from 1972 – 1979. Basically between Pompeii and The Wall concerts of '79-80 there is no good concert footage. Now, the BBC have asked A Fleeting Glimpse to look for high quality still shots (photos), and this is where you may be able to assist. They are looking for concert pictures from the above period, that can be scanned at a high res (300 dpi +) ( must have the permission of the copyright owner) . In particular, photos showing any stage effects, and/or Mr Screen projections and the inflatables are particularly welcome. For more information please use THIS LINK to contact. PLEASE DO NOT EMAIL PHOTOS TO US YET An email telling us what you have will suffice to start. Of course, if you do happen to have a brilliant video from that period, please let us know.
Syd's Nephew Speaks There's a very interesting post that has appeared on an internet forum. It purports to come from Ian Barrett, Syd Barrett's nephew. The post goes into a lot of detail about Syd's funeral and his family, and concludes with these words "PS – She (meaning Syd's sister Rosemary) has had a call from Dave Gilmour last week and he pretty much confirmed there would be a concert for Rog (Meaning Syd). That should be a big, fun event!" Read The Full Post
Bruce Hornsby's duet with Roger Waters! Bruce Hornsby has released his retrospective DVD box set 'Intersections 1985-2005' The highlight is a duet with Roger Waters on 'Comfortably Numb' that was filmed in Spain in 1991. Source (Thanks to Bradley Kaplan)
PULSE DVD Crashes It's Way To The Top This sensational DVD is screaming to the top of the charts all around the world. In the USA it has quickly become one of the top 3 best first week's sales of any music DVD in history. It's made it's debut at number one all across Europe, and in New Zealand, it's gone five times Platinum in a single week! If you are one of the few people left in this world who hasn't got this mind blowing DVD, then you can order it here. UK Edition | USA Edition
Nick Mason Speaks About Syd. Nick has spoken publicly for the first time since Syd's death. His comments appeared in Time Magazine.
Syd laid To Rest The funeral of Syd Barrett took place on July 17th in his lifetime home City of Cambridge. As expected, no members of Pink Floyd were present. Syd who passed away on 7th July was mourned by close family and friends in a private & touching ceremony. The Cambridge Evening News has reported on the funeral (Thanks to Freddy & Wendy Bannister for their assistance)
Thank You! Europe, you have been fantastic! Over the last few months whilst we have been covering the European leg of Roger's tour, stacks of wonderful people have sent photos, reviews, ticket scans etc to us by the boatload, and in super quick time! After some shows, we had photos & reviews on site within 3 hours of the show ending! We are also pleased to say that every show had photos contributed. Now we start to turn our attention to North America. Here's a challenge. Can Roger Waters fans in the USA & Canada match the amazing passion of their European counterparts? Keep following the tour, and we will put them to the test!
David Gilmour Gdansk It has been confirmed that Zbigniew Preisner will conduct a 38-piece orchestra at David's show in Gdansk Poland on 26 August. This show promises to be quite spectacular, with an anticipated live audience of 100,000 people!
Kiev – Tired Of Waiting Seems the trouble with ticket refunds for a Roger Waters show that didn't exist are continuing in Kiev. We have just heard that many refunds are yet to be made. Check out our KIEV NO TOUR ROOM for the latest on this sorry saga. – UPDATE Good News! It seems most if not all refunds have now been made.
Syd Barrett 'Retired Musician' It has been revealed that on Syd's death certificate his occupation was given as "Retired Musician". It's also understood that no member of Pink Floyd will attend the funeral, which is to be a quiet family affair. The family have asked to be left to grieve in peace, and we ask that their wishes be respected. Tributes continue to pour in from around the world
Shine On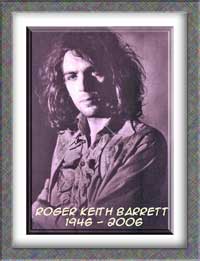 Syd Barrett, the former leader of Pink Floyd and one of the key figures of the sixties, has died at the Cambridgeshire home to which he retreated as a recluse more than 30 years ago.
Syd, who was 60, suffered a psychedelic-drug induced breakdown while at the peak of his career. He died on 7 July 2006 from complications related to diabetes.
His brother Alan confirmed his death, saying only: "He died peacefully at home. There will be a private family funeral in the next few days."
Born Roger Keith Barrett in Cambridge in 1946, he acquired the nickname Syd aged 15. He left Pink Floyd in 1968, just as the band was about to achieve worldwide recognition, and lived in the basement of his mother Winfred's semi-detached house where he boarded up the windows to keep out the eyes of both the press and fans. He recorded two solo albums.
Pink Floyd's Shine on You Crazy Diamond, from the 1975 album Wish You Were Here, was said by many to be a salute to him. Barrett's use of drugs, particularly LSD, in the 1960s, was well-documented and he was often described as the original acid casualty.
David Gilmour, the guitarist drafted in to the band during a period in which Barrett was behaving erratically, said in an interview earlier this year that he thought that Barrett's breakdown would have happened anyway.
He said: "It was a deep-rooted thing. But I'll say the psychedelic experience might well have acted as a catalyst. Still, I just don't think he could deal with the vision of success and all the things that went with it."
As a small tribute to Syd Barrett, our good friends Freddy & Wendy Bannister have laid some flowers on a bench in Cambridge on behalf of A Fleeting Glimpse, and fans from around the world. The bench was chosen, as it's thought that Syd sometimes used to like to walk in this area, and perhaps he stopped to rest here.
OFFICIAL STATEMENT FROM PINK FLOYD
"The band are naturally very upset and sad to learn of Syd Barrett's death. Syd was the guiding light of the early band line-up and leaves a legacy which continues to inspire." (Thanks to Pink Floyd Management)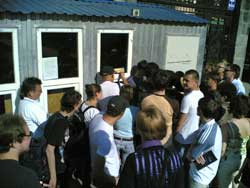 Furore In Kiev Thousands of fans in Kiev (Ukraine) have been trying to get their money back for the Roger Waters concert that was promoted in that country for 8th July. You will recall we advised last week that this concert was NEVER SCHEDULED by Roger Waters or his Management. We now have some more information about the chain of events behind this fiasco, and you can read all about it in our KIEV NO TOUR ROOM (Pictured left are some of the fans queuing to try for refunds)
PULSE DVD With the DVD now starting to appear all over the world, why not join us and discuss your thoughts about it on THE FORUM It's one of the friendliest places this side of the black stump, and you can interact with thousands of other like minded fans in the fastest growing forum in town!
Please No More! We are being inundated with folk sending us newspaper cuttings and advertising material for the PULSE DVD. We have no way of hosting all the material that's sure to be around from all over the world, so please do not send any more of this type of material. We are just not able to use it. Thanks .
Roger's Kiev Show – Update With the Kiev show being a non event, (see story below) we asked the promoters how fans could get refunds on tickets already purchased. We now have their response in our KIEV TOUR ROOM
PULSE DVD Technical Review Following our general review of the PULSE DVD last week, we received a number of emails asking us to provide more technical details. We're here to please, so sound expert Peter Calcroft set about digging a bit deeper into the DVD. He's filed a great report that includes detailed info on the sound & visuals, and compared the DVD to the old Pioneer Laserdisc release. Read All About It
Roger's Kiev Show We have been contacted by Roger Waters management about the Kiev show that was reported to be held on 8 July. They have informed us that the show will not be going ahead as IT WAS NEVER SCHEDULED. We know that tickets for this supposed show have been sold, as we have ticket scans sent in by fans in our KIEV TOUR ROOM In addition we have been contacted by a representative for the promoters, to say that the show is CANCELLED. Our original advice about this show was obtained from a number of sources, including the Russian Clasic Rock website. We will follow up on this story and see if we can find out more.
---
PULSE DVD
SIMPLY WONDERFUL
PULSE DVD Review We have been privileged to obtain an advance copy of this long awaited release, and have just finished delving into all the contents, in order to bring you an exclusive world first. We must confess that we are slightly biased towards this DVD, but have tried not to let that influence our judgement! EXCLUSIVE REVIEW
Roger & Nick – More Shows Confirmed We have been contacted by Roger Waters Management confirming that Nick will be appearing with Roger at the following shows 12 Sep MSG NY | 13 Sep MSG NY | 5 Oct Hollywood Bowl LA | 6 Oct Hollywood Bowl LA | 8 Oct Hollwood Bowl LA For those keeping track, Nick has already appeared on the same bill as Roger at the following shows this year. Highclere Castle on 20 May | Reykjavik June 12 | Cork on the 29 June | Hyde Park July 1. He is also scheduled to appear at Magny-Cours on July 14.
PULSE DVD Press Conference There's to be a press conference in London on 3 July to officially launch this long awaited DVD. David, Nick & Rick will all be in attendance.
Dave Kilminster – Exclusive Interview Receiving rave reviews wherever he plays, Dave Kilminster is adding a new dimension to the Roger Waters tour. Dave has just taken time off from his busy schedule to answer a few questions from A Fleeting Glimpse, and you can now read the EXCLUSIVE INTERVIEW
Nick To Join Roger In Italy Now making 6 shows this year where Nick has or will appear with Roger , Nick once again hooks up to share the drumming duties at the 12 July show in Lucca Italy. Others shows where the two share/d the same stage are Highclere Castle on 20 May, Reykjavik June 12th, Cork on the 29 June Hyde Park July 1 & Magny-Cours July 14
PULSE DVD Release Dates. World wide release schedule. (Thanks to Pink Floyd's Management)
1. Austria, Germany, Holland, Ireland, Italy, Switzerland (all EMI) will all release on 7th July
2. UK and rest of Europe (EMI), South Africa (Sony), Israel (Sony) and Brazil (Sony) will release on 10th July
3. USA, Canada (both Sony) will release on 11th July
4. Mexico (Sony) will release on 14th July
5. Japan, Australia and NZ (all Sony) Australia & NZ 11th July, Japan release on import 11th July, full subtitled release September.Order From Amazon UK | USA
Ahoy Roger! Show number 47 has been added to Roger's tour, and he will now be performing at the 'Ahoy ' Rotterdam (Netherlands) on July 7th.
3 Days In Iceland  jce, A Fleeting Glimpse's long time senior UK correspondent, was fortunate enough to spend three days in Iceland finding out what it's like backstage, and on tour with Roger Waters & the band. Exclusive to A Fleeting Glimpse, you can read jce's brilliant review, see stacks amazing photos, and get a glimpse of life behind the scenes in the ICELAND TOUR ROOM DO NOT MISS THIS!
Listen to a short clip of Shine On from Israel and sing along with the crowd!
Ca Ira Premiere Rescheduled Roger Waters Management have confirmed direct to us that the world premiere of Roger Waters opera Ca Ira has been rescheduled from 7 July to the 25 August. No reason was given, but we assume the shuffle has something to do with Roger's heavy schedule around the 7th July. (Thanks to Marek for the original heads up)
Joe Boyd Book Launch Our old friend Joe Beard from The Purple Gang has been in touch to tell us that he recently attended the launch of Joe Boyd's book "White Bicycles: Making Music In The 1960s". Joe (Beard) said the launch was in Joe Boyd's flat, and attended by many sixties luminaries such as John Hopkins (Hoppy), Julie Felix, Dave Swarbrick, Simon Nicol, Paul Jones, Geoff Muldaur & many others. Joe (Boyd) was interviewed by Johnnie Walker on Sunday (11 June) on BBC Radio 2 and he talks openly about his his work with the Syd Barrett Floyd, and his work on Arnold Layne. He also goes into great depth about UFO, the Legendary London underground club from the sixties. You can order 'White Bicycles' here USA | UK
Nick Signs On For Ireland No, not the soccer team, but a little bird tells us he will be performing Dark Side Of The Moon with Roger at the Cork Show on the 29 June. This now makes four shows where Nick has or will appear with Roger on this tour, the others being Reykjavik June 12th, Hyde Park July 1 & Magny-Cours July 14 Of course Nick & Roger also shared the same stage at the highly controversial Highclere Castle that was held on 20 May.
Col's adventures in Land Of  Floyd ! Read all about Col's adventures in the UK, where he attended Live 8, and did lots of other Floydian things. Read about his  meeting with Pink Floyd's Management, and other inside stories!
On The Road Again Storm Thorgerson's highly successful traveling art show is about to hit the road again. Storm's Managers have told us that you can look out for the show in Mexico, at the National Museum from 8th March for 3 months. Then concurrently, another show will be running in Cape Town, South Africa from 17th March for 3 weeks. Switzerland will also get a visit in April. There are still some dates and venues to be decided. Currently we are awaiting information about some further dates, and will advise as soon as we hear. UPDATE Just heard that Storm looks like having a new book out in April called Taken By Storm!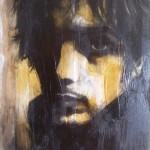 Just Dash This Off Back in July 2005 we featured a magnificent ink painting of Syd Barrett that was done by the then 15 year old Elli Mundell. We just heard from Elli's mum Debbie again, and she tells us that Elli is basing her Higher School Certificate art major work on Syd's life. Debbie also sent us another wonderful picture, that Elli dashed off in one night! (See picture right). As we said before, Elli has a bright future in front of her.
Pink Floyd Invited To Perform at World Peace One Will pigs fly again? On 11th August 'World Peace One' will launch a 24-hour broadcast 'live' from 15 primary host cities across the globe. The event is expected to be seen by more than 3.5 billion people in more than 180 countries. The aims of the event are to to assist, progress, and preserve an emerging world community toward a state of Peace, abundance, and prosperity. Organisers have invited an amazing line up of artists to perform including PINK FLOYD, U2, Madonna, Carlos Santana, Yes, Shakira, the Rolling Stones, Paul McCartney, Elton John, Sting, David Bowie, The Who, Led Zeppelin and many others. Whilst at this time there has been no confirmation of Pink Floyd's appearance, we can tell you that this news was circulated by EMI (Europe). (Our thanks to José Abellán from Animals Pink Floyd Magazine (Spain) for the story.)
David Gilmour DVD David's official blog has confirmed that his upcoming DVD will be called 'Remember That Night', but have vehemently denied that it will be released on 27 March as advised by some websites.
Australia's 7:30 Report features guess who? ABC TV's 7:30 Report have aired yet another interview with Roger Waters. Nothing really new, although it was revealed that whilst in Australia, Roger would spray his inflatable pig with the slogan 'Bring David Hicks Back To Australia'. David Hicks is the Australian who has been held without trial for 5 years at Guantanamo Bay, Cuba by the US Government. FULL TRANSCRIPT (Thanks to Ben Craven for the heads up)
Tangerine Dream celebrate their 40th Anniversary in 2007 with the release of their latest album – "Madcap's Flaming Duty". Released 2nd April, the album is dedicated to former Pink Floyd guitarist Syd Barrett who died in July 2006. Click on the banner for more detail.

Atom Heart Wow! Back in March 2003 the Conservatoire de Paris presented a concert, featuring the full Atom Heart Mother Suite. What made this special though, is that it was performed by students. Recently, a video of the show surfaced, and all we can say is WOW! This really is worth 35 minutes of your time to WATCH Be prepared to witness one seriously great performance!
Roger Waters On New Zealand TV We received a barrage of emails from New Zealand, telling us that an interview with Roger went to air on Tuesday 23 January on TVNZ Televison. Here's a taste. "We're going to do the show another 62 times this year" (Confirms what we said last year, but only 38 shows so far confirmed, so obviously more to come. – Ed). "I've got tonnes of songs that I've written and half recorded and whatever and there's a couple more albums in the old dog yet and I will make them at some point." And "The Floyders might get back together and do something who knows." and when asked if he could work with David again, replied "Sure, why not?"
World's Worst Joke? We closed off contributions to Roger's 2006 tour rooms some time ago. However, DJ Johnny V, of Radio station KECH-95 (Idaho), and long time friend of this site, has sent us an interview he did with Nick Mason at the Hollywood Bowl show on 6 October 06. You just gotta hear the joke that Nick cracks, it must be the world's worst!
'Few Changes' to Roger's 2007 Tour Saxophonist Ian Ritchie has said on his splendid BLOG that there are a few minor changes, but it will be basically the same show as in 2006. Roger did mentioned some improved visuals and effects though. The first show of this leg of the tour kicks off on Thursday 25 January, at the Acer Arena in Sydney Australia.
Echoes – The Complete History of Pink Floyd From Glenn Povey, the co-author of Floyd bible 'In The Flesh', comes a new book that is a celebration of Pink Floyd's entire career. Echoes is a meticulously researched chronological listing of every single Pink Floyd and solo concert, set list, TV and radio appearance plus a UK and US discography. It is, quite simply, the most comprehensive account of Pink Floyd in print. Illustrated throughout with a wealth of rare and previously unpublished photographs – including many from their pre-Floyd incarnations – as well as rare graphic memorabilia, including posters, advertisements, handbills and tickets from every era of the band's remarkable history, Echoes is a must for every Pink Floyd fan. Released on 1 March. Order now from Amazon USA | UK | Canada

Pink Floyd Management There are major changes underway with the Management of Pink Floyd. As at the end of January 2007, Pink Floyd Management will be restructured, with Nick Mason & David Gilmour's Managers taking over the reigns. A Fleeting Glimpse wishes to go on the public record with our sincere thanks to Shuki Sen, who has been managing PFM since the demise of EMKA, following Steve O'Rourke's death in 2003. Shuki is a genuine friend of Floyd fans, and will be sadly missed. We wish Shuki well for her future.
Ca Ira in Poznan Poland Roger Waters opera Ca Ira was performed in Poznan, Poland on December 30th 2006. To commemorate the event a special edition 88 page book with full colour and b/w photos was produced. We have managed to obtain a small sample of what appears to be an incredibly beautiful book. This is well worth checking out.
Nick Mason On Guitar?? Nick is amongst 30 musicians who will be designing 30 10ft high fibreglass Gibson Les Paul guitars which will be displayed around London throughout the summer. Once the campaign ends the guitars will be auctioned off to raise money for The Prince's Trust, Nordoff-Robbins Music Therapy and the Teenage Cancer Trust. Other stars involved in the project include Paul Weller, Brian May, Bruce Dickinson, Mike Rutherford and many others.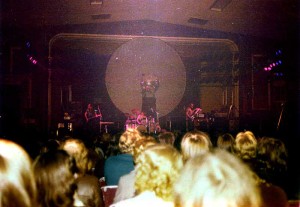 Unseen 1974 Pink Floyd Pic Floyd fan Neil Springate was fossicking through some old photos just recently, and came across a splendid picture he had taken of the Floyd way back on 22 November 1974, at the Sophia Gardens show in Cardiff, Wales. Check out the hair styles!
Roger Waters New Album Delayed? In a phone interview with a Ukraine newspaper on 16 December, Roger indicated that his new, and long awaited album may be held up once again. He is reported to have said that whilst he has written a lot of new songs over the last two years, he still doesn't have a concept, although he is not overly concerned about that. Instead (and here comes the good news) he is working on a new song for a movie, for New Line Cinema. The name of the song is Hello (I love You) from the movie The Last Mimzy. Directed by Bob Shaye, (the founder of New Line Cinema) , it stars Timothy Hutton, Michael Clarke Duncan, Joely Richardson and Rainn Wilson. Due for release in March 2007. In addition, Roger has once again confirmed that he will be working on a Broadway adaption of The Wall, the indications being that this will be done in the later part of 2007.
Syd Barrett Leaves £1.2 Million According to Syd's will, published recently, he left £1.2m to his two sisters and two brothers. Syd's surviving siblings have decided that the money raised from the auction of his paintings, bikes, and other items, (to be held on 29th & 30th November) will be used to fund art training in Cambridge. You can check out some of the items up for auction on the auction site (Thanks to Tony Mulligan for the heads up Source )
Pink Floyd Signed Live 8 Program Here's a unique bit of history for sale. Pink Floyd Management have donated a signed Live 8 program to Oxfam. One of only 9 in existence (one went to British Airways for their children's charity and the other 7 copies are in the hands of Roger Waters). The program is currently up for grabs on eBay. UPDATE – Sold For £4504.00
Win A Flight With Nick Mason! The Royal International Air Tattoo at RAF Fairford in Gloucestershire has joined forces with Pink Floyd drummer Nick Mason amd Iron Maiden frontman Bruce Dickinson for a fab prize to be auctioned on Terry Wogan's Children in Need auction next Thursday (November 16). Nick and Bruce, both pilots, have agreed to fly in the winning bidder and their guest (one aircraft each) to next summer's Air Tattoo. How cool is that! The winning couple will also enjoy a flight in a piece of RAF heavy metal, plus another flight in a VIP luxury jet courtesy of Gulfstream!  More Details (doc)

Earls Court Ticket Stuff Up! Seems the Ticketline people got a bit confused as to what tickets they had on sale for Roger's Earls Court show. The tickets bought for the 12th May were in fact for the 11th May show! Refunds are currently being made. At this stage we are unable to confirm this show or ticketing details for the 12th.
The Wall On Broadway In 2007? A report on a Russian web site has stated that Janusz Józefowicz will produce The Wall on Broadway in 2007. Details are scant, but it seems as if Janusz will be working on the production of Roger Waters opera Ca Ira, in February next year, then moving on to produce The Wall. You can check out the background of this project, in an interview with Roger that we featured in May 2005.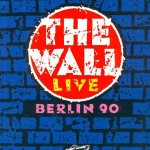 The Wall Berlin 1990 Tour Book Just added to our Tour Book Project is this MASSIVE 68 page spread, of the official tour book that was used for Roger Waters 1990 show in Berlin. You will recall that there were many artists involved with the show, including Bryan Adams, Paul Carrack, Tim Curry, Thomas Dolby, Van Morrison, Sinéad O'Connor, Joni Mitchell Cyndi Lauper, Ute Lemper, Jerry Hall, James Galway, Albert Finney, Andy Fairweather-Low and about a million others! Wall 1990 Tour Book
Roger Waters 2007 Tour Latest Many media outlets are now catching up with our story we brought you yesterday (Sat 14 Oct) about Roger's tour down under next year. Newspapers and radio stations across the country are mentioning the tour, and ticket demand is bound to be strong. Can we once again ask you to hold off your emails about the tour. If you feel the need to discuss it, or perhaps ponder where Roger might perform, you really should join THE FORUM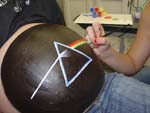 Dark Side Of The Womb! We have featured some strange pictures on this site over the years, but this one must be in the running for the most unusual. Erik & Melanie are both mad Floyd/Waters fans, and recently attended Roger's show in Indianapolis. Melanie, who is VERY pregnant wanted to wear something a little different for the show, and so a spot of body paint was in order. We understand Melanie's get up was a hit with the crowd!
Roger Waters 2007 Tour Update Still subject to final confirmation, but here's the latest news on Roger's tour next year. The tour will kick off in Australia in late January. Then it's off to New Zealand, followed by Asia, taking in China, Shanghai, Hong Kong & Japan. Shows in Europe follow, including the UK. Then to South America and finish off in June & July with 20 dates back in the USA. PLEASE!!!! No more emails about this. All information is put on site as soon as it comes to hand.
Your Invitation To Meet Storm Thorgerson The Pump House Gallery in Battersea Park, London have been working with German artist, Thomas Kilpper on a project in and outside the gallery. Thomas has referenced the ways that Battersea Power Station has been used, (especially the Animals album cover) and has built an enormous pig sculpture outside the gallery using wood from Battersea Park. (It lies on its back, like the crashed Pink Floyd Pig, Algie). Pink Floyd music with 1940's war time songs are playing throughout the gallery and the gallery features collage and paintings and photos of the inside Battersea Power Station. (Runs to 29 October). As a special one off event, Storm Thorgerson will be appearing On 19 October (6.30pm – 9.00pm.) to talk about the Animals album cover shoot. The event is free of charge to attend, but to make sure of a spot you can reserve a place by calling 020 7350 0523.
Roger Waters 2007 Seems an official announcement concerning Roger's 2007 tour is not that far away, and that details *MAY* be released this coming weekend! (14/15 Oct) Australians should get ready for some good news, we are hearing that Roger will be doing more that just Sydney & Melbourne this time! We will get the official news to you just as soon as we are able. Keep checking A Fleeting Glimpse for all the latest on Roger's 2007 tour.
Roger Waters Tour DVD Although we have nothing official, we understand that a tour DVD will not be filmed until the 2007 leg of Roger's tour. (Which also has not been officially confirmed as yet ). We have been receiving quite a few emails about the DVD, and you can be assured that as soon as we get the official word, it will be published on A Fleeting Glimpse.
On An Island Expanded Edition Columbia Records will release a deluxe expanded edition of David Gilmour's "On An Island," on November 21. The new edition will include David's album in its entirety, plus an exclusive DVD of live material of the April 2006 AOL Sessions in New York with six tracks: "On An Island," "This Heaven," "Smile," "Take A Breath," "High Hopes," and "Comfortably Numb." The DVD also premieres a rare new take (Abbey Road Session August 2006) on Syd Barrett's "Astronomy Domine". (Thanks Sony/BMG)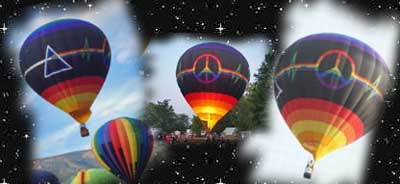 Getting High With Floyd! Balloon pilot Gary Moore has just taken delivery of his new baby in Arizona (US) and describes it as Dark Side graphics with a peace twist. If you fancy a ride in this beauty (or a whole range of other balloons) then VISIT GARY
Nick Mason In Hollywood No, Nick hasn't been cast in a movie role, but he will be signing copies of his book at the Virgin Megastore Hollywood (8000 Sunset Blvd, Los Angeles ) n Wednesday October 11th at 7pm
Roger Waters To Tour Australia & South America in 2007? File this one in the rumours section, but there is a LOT of noise saying that Roger will be touring further afield next year. Australia is being mentioned (Visa Preferred are taking bookings on their events wait list) and in South America major newspapers in both Argentina & Chile are carrying stories about the tour . We don't want to get expectations up, so please remember, these are only a rumours at this stage. Obviously if we hear anything official we will let you know.
Nick Mason Interview Nick recently gave an interview to USA Today, in which he reveals that Roger Waters is a "sort of irritated" about the PULSE DVD. Nick also thinks that Roger's current tour DVD is likely to be recorded at he Hollywood Bowl (Oct. 5-8, where Nick is rejoining him) and that Animals may get the 5.1 treatment! Read The Interview
Syd Barrett House For Sale The house of the late Syd Barrett is on the market. The same company who are handling the sale of Syd's personal possessions, also have his house for sale. Syd's sister Rosemary Breen, has given copious notes about the house, and reveals more of Syd's life whilst living there. She describes Syd as follows "He was responsible for writing, recording and producing 2 hit singles (Arnold Layne and See Emily Play), most of the bands first album and some of the second. He was revered as the most gifted Icarus figure and was generally thought to be responsible for introducing psychedelic music to Britain." (Thanks to Paul Kray for the heads up)
Syd Barrett Auction Update We have had a barrage of emails asking us how people can bid at the upcoming auction of Syd Barrett's possessions. So we asked the nice people at the auction house Cheffins Auctioneers and they advise that you can bid in a number of ways. For those who are unable to attend in person, you will be able to bid live through the internet (via eBay and Liveauctioneers.com). Alternatively you can bid directly over the phone (this may be safer as internet connections are not always 100% reliable!) We will have more information for you as the auction gets closer. In the meantime, don't forget to SEE ITEMS FOR AUCTION
Syd Barrett Auction The final possessions of Syd Barrett are to be auctioned in Cambridge on 29th & 30th November. Amongst the items set to go under the hammer are pieces of artwork from the Pink Floyd founder, some signed, which have never been seen before. Also up for sale are his bikes, which were hand painted by Syd. In a statement, Cheffins Auctioneers commented: "The auction will consist of items left by Syd in his Cambridge house. Syd spent his last years living a quiet, yet content life in Cambridge. "Both his bikes, which he had used every day in Cambridge for visits to the local shops and pub were hand painted by Syd and will be included in this sale as will several pieces of furniture which Syd customised or made himself. SEE MORE ITEMS FOR AUCTION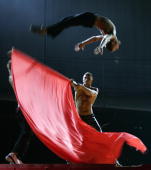 Ça Ira Pictures and access to video clips from the world premiere of Roger Waters opera Ça Ira are now in our Ca Ira Room There's a classic Floydian slip by Roger, as he goes to introduce the conductor Rick Wentworth, and calls him Rick Wakeman!
Nick Mason – Canada – No Show! There have been persistent rumours that Nick Mason will be appearing with Roger Waters at one or more of Roger's Canadian shows. We have had official confirmation that this is NOT the case. Sorry to disappoint our Canadian friends.
2006 Digital Music Awards The digital music awards organised by the British Telecommunications company for 2006 has a category for Music fan sites. Our sister site Brain Damage have entered themselves for the award and we think they are a great choice!
2005 | 2006 | 2007 | 2008 | 2009 | 2010 | 2011 | 2012 | 2013 | 2014 | 2015