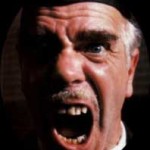 That's Old News!
A repository of things past.
2013

Amused To Death – LP & SACD Roger Waters fans will be delighted to hear that a Hybrid Stereo SACD and a 200-gram double LP version of his 1992 concept album Amused To Death will be released in 2014. Amused to Death was mixed by Pink Floyd's producer/engineer James Guthrie, and now, using those same analog tapes, he's mastering the album for SACD. Doug Sax and James Guthrie are working together to master the vinyl, to be pressed to perfection by Quality Record Pressings. More Info UPDATE Amazon US are taking pre-orders of the SACD ORDER NOW
Furore Over Roger Waters Comparison Of Israelis To Nazis Roger Waters has been an outspoken critic on the plight of Palestinians living in the shadow of Israel's controversial separation barrier, and the treatment of the Palestinians by Israel in general for some years now. Roger recently ramped up the debate by comparing the modern Israeli state to Nazi Germany. This of course has sparked a fierce debate with sections of the Jewish community calling Roger 'antisemitic'. There are a number of stories about this issue currently in the mainstream media with probably The Guardian's coverage being the most comprehensive.
On The Lookout Roger's office has been in touch to see if anybody has any pictures of Roger performing on his Pros & Cons tour from the show April 4th 1985 at The Forum Inglewood, California, USA. If you can help please contact col@pinkfloydz.com (After publication we received a great shot from the tour but are still looking for more if you can help.)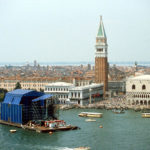 Venice – 1989 Can You Help? After the huge success last July of the "Outside the wall" exhibition, the Cultural Association Floydseum (www.floydseum.org) is now working on another exhibition to be held in 2014 in Venice Italy. On July 15 1989 Pink Floyd played on a floating stage in Venice in front of St. Mark`s Square (a controversial gig, its legacy – mountains of trash, at least one damaged historic monument and dozens of others used as toilets by about 200,000 spectators!) To celebrate the 25 anniversary of this famous gig, the Association is now looking for photos taken at this show. If you have any pictures taken at that concert (or know somebody that does) please contact segreteria@floydseum.org Your photos could become part of the exhibition and/or part of a possible new book.
The Wall On Broadway It's been some time since we heard anything about Roger's plans for The Wall on Broadway but now an Associated Press article is stating that 'Waters next stop is the Broadway musical version, which begins workshops in January.' Now we haven't been able to verify this but you can be sure we will keep our ear to the ground and see what we can uncover.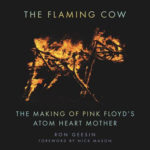 The Flaming Cow – The Making Of Pink Floyd's Atom Heart Mother Ron Geesin is probably best known as the orchestrator and organizer of Pink Floyd's "Atom Heart Mother" (1970). 'The Flaming Cow', a new book by Ron, offers a rare insight into the brilliant but often fraught collaboration between Pink Floyd and composer Geesin, the result of which became known as Atom Heart Mother – the Floyd's first UK number one album. From the time drummer Nick Mason visited Geesin's damp basement flat in Notting Hill, to the most recent performances of the piece in France, this book is an unflinching account about how one of Pink Floyd's most celebrated compositions came to life. Alongside unpublished photographs from the Abbey Road recording sessions (the only ones taken) and the subsequent performances in London and Paris, Geesin goes on to describe how the title was chosen, why he was not credited on the record, how he left Hyde Park in tears, and why the group did not much like the work. The Flaming Cow also explores its recent performances, and its new-found cult status that has led to it being studied for the French Baccalaureat. With a foreword by Nick Mason, this book is a real joy to read. Full of amusing anecdotes, it will have you smiling as you enjoy each and every page. Add this one to your collection! Buy now from Amazon UK | USA (ship worldwide) or you can order a Signed Copy or purchase through iTunes
Roger Bangs His Gong! There's no keeping a good man down. Lots of Roger Waters stories around at the moment, with the biggest news being that Roger has revealed to Rolling Stone (amongst others) that a demo of his new album is finished. He said "It's 55 minutes long. It's songs and theater as well. I don't want to give too much away, but it's couched as a radio play. It has characters who speak to each other, and it's a quest. It's about an old man and a young child trying to figure out why they are killing the children." In addition, Roger also confirmed details about the new album (and a lot more) in an extended discussion at the Billboard Touring Conference.(The FULL interview (sound only) can be found at the foot of the preceding link). As if that wasn't enough, Roger also participated in a 2 hour interview with Bill Weir at the McKittrick Hotel New York on 12 November. The interview was filmed in front of an audience of only 100 people and Roger spoke about Syd Barrett, Roger's father, his new album, his wife leaving him after Dark Side Of The Moon, the upcoming Amused To Death release in SACD 5.1, The Wall tour and The Wall DVD. The interview will go to air on PBS in April 2014.
Roger Performs At Stand Up For Heroes Roger once again appeared at this benefit (as he did in 2012) and performed Hallelujah (Leonard Cohen), Imagine (John Lennon), A Change Is Gonna Come (Sam Cooke) and Comfortably Numb. A video of the show is below, although we had trouble viewing it, you may have to manually move it along to about the 1h 30m mark! There's also a couple of pictures thanks to Michael Linke.
A Few Things First, if you have heard the rumour that David Gilmour will be touring Europe next year you can forget it. We checked directly with David's Manager who confirmed the rumour is "Pure nonsense", we also got the same sort of response from sources close to David. A new album from David? Perhaps, because his wife Polly Samson recently Tweeted "Crosby and Nash in the studio singing like birds tonight.", presumably meaning David's studio. We will keep our ear closely to the ground on that subject!
Dortmund 20 February 1981 We have been sent a great collection of unseen pictures that were taken from Pink Floyd's Wall show in Dortmund on 20 February 1981. CHECK THEM OUT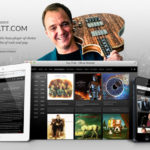 Guy Pratt – Legend!
Floyd fans of course know who Guy Pratt is because of his connection with Pink Floyd but boy, does this man have an impressive track record! Guy now has a revamped website, focused on mobile platforms and social networks with organised so it's easy to navigate, despite the massive increase in information. There's a complete discography and a huge image and video gallery. There also a special emphasis on Guy's book 'My Bass and Other Animals', the hilarious autobiography that emerges from the successful stand up show. Guy Pratt is a composer, musician and comedian who is celebrating 30 years as the bass player of choice for the heavyweights of rock and pop, having worked with leading names such as Madonna, Michael Jackson, Julian Lennon, Gary Moore, The Smiths, among others. He is a Grammy winner and has been nominated twice for the Ivor Novello singers and songwriters prizes. You can also read some fascinating info about Guy's father. Older visitors will remember the song 'Little White Bull', well guess who wrote that? Check Out The New Site!
It's All Over Roger Waters amazing Wall tour concluded in Paris on 21 September (With Nick in attendance but not playing) after sell out shows around the globe. We hope you enjoyed our coverage of every show, something we have achieved since 1999! Thanks to all who contributed. See you on the dark side.
Roger Says He's Sorry He Sued Pink Floyd & That There Is A New Album On It's Way In an interview with the BBC's HARDTalk Roger has said he regrets suing Pink Floyd and that a new album WILL be made.
Chris Dennis Passes Sad to say that Chris Dennis has passed on. For those who are not aware who Chris was, he turned his back on a multimillionaire lifestyle and rock immortality in the very early days of Pink Floyd and was in fact their first singer. He said in 2012 that he had 'no regrets' about quitting the band. In late1963 Bob Klose (Former early member) introduced the band to Chris, at the time a technician with the Royal Air Force. When the RAF assigned Chris a post in Bahrain in early 1965, Syd Barrett became the band's frontman and Chris Dennis faded out of the picture. You can read more about what Chris had to say about leaving Pink Floyd by taking This Link
Roger Waters To Perform At Stand Up For Heroes Again Roger will once again perform at the Stand Up For Heroes Benefit concert at MSG in New York City this coming November.(Roger appeared at the benefit in 2012.) Bruce Springsteen and 'Daily Show' host Jon Stewart are among a list of initially confirmed performers. Jerry Seinfeld will also perform, with more expected to be named later. The event raises money for wounded troops returning home from combat in Iraq and Afghanistan. Since its inception, over $16 million has been raised, including $3.5 million in 2012, We will have more information about this event closer to the date.
Nick Mason Is Waiting For YOU Did you know that Nick Mason will personally dedicate a personal greeting to YOU (Or a friend if you prefer) if you buy a copy of his most excellent book 'Inside Out'? The ordering system has been simplified and all you need to do is to go to THIS PAGE complete the form and email it back. In a short time you will receive a copy of the book dedicated however you wish (Within reason). Don't forget to tell Nick that AFG sent you!
Progressive Music Awards Dedicate Design Award To Storm Prog Magazine, organisers of the Orange Amplification presents Progressive Music Awards, has announced that they will be renaming the Grand Design Award the Storm Thorgerson Grand Design Award. Storm sadly passed away in April this year, but his legacy will forever live on in his work. Jerry Ewing, Editor of Prog Magazine said: "Storm's contribution to prog rock and beyond is incredible. When we heard of his passing, we felt that it was only right to pay tribute to the man who has given so much to music through his art. This re-titling of the Grand Design award is especially fitting, given that Storm won this award at last year's ceremony for his continued work with Pink Floyd. We are honoured to name this award after him."
Peter Curzon, co-founder of StormStudios and close friend of Storm says: "Winning the award last year for the Pink Floyd 'Immersion' box sets gave Storm great pleasure, but to have the whole award dedicated to him is something that would have at first amused him, but would have made him feel very honoured. It's great that Prog has recognised the impact Storm's work has had on the world of music and album cover design – he loved his work and was always thinking of the next idea – his legacy will now live on not only through his incredible body of work but also through this fantastic event." The awards take place on Tuesday September 3rd at Kew Gardens.
In the weeks following the awards, StormStudios, in collaboration with de Milo Publishing, will release 'The Gathering Storm', a collection of album cover art and commentary by Storm Thorgerson spanning an incredible 45 years – from the 1960s with Hipgnosis through to the present day with StormStudios. Available in hardback as well as Collector's and Deluxe Editions (the latter includes an exclusive fine art print of the book's front cover, a variation of his iconic design for Pink Floyd's, 'The Dark Side Of The Moon'), the 256 page book is a comprehensive insight into the designs of Storm and the studios. The book – which will be published on October 1st – took over 12 months to assemble and Storm was able to see a copy of the book just before he died, he gave it a thumbs up. StormStudios will also continue to operate in accordance with Storm's wishes.
David Gilmour's Kids To Appear On Downton Abbey David Gilmour shows talent must run in the family after two of his children won parts in the new series of Downton Abbey. David was spotted with novelist wife Polly Samson, 51, on the set in Bampton, Oxfordshire, after son Gabriel, 16, and 11-year-old daughter Romany joined the cast as extras. See the 'bearded one' and read the story (with some great pics).
Syd Barrett Doco On It's Way Storm Studios haven't let the grass grow under their feet since the Sad demise of it's founder Storm Thorgerson in April. They are at the editing stage of a documentary about Syd Barrett that they (and Storm) have been working on since late 2011. Many interviews have been filmed, including old school friends, flat mates, girlfriends, fellow musicians and all the surviving members of Pink Floyd. We will have more info on this as the release date gets closer.
David Gilmour's Momentary Lapse Oh dear, a certain Mr Gilmour is getting forgetful in his old age! Seems he accidentally left his baby Taylor guitar on a train. but all's well that ends well, as the precious guitar has been located & returned to it's owner.
New CD Release By Guitarist Dave Kilminster & Vocalist Murray Hockridge 'Closer To Earth' Now Available! Dave & Murray have just released their first album of beautifully crafted acoustic covers titled 'Closer To Earth' on Killer Guitar Records, via Cherry Red Records. As fate would have it, a chance meeting brought these two musical innovators together for this special project. Says Dave, "This is essentially an album of acoustic covers, where we've taken some songs that we love and reconstructed them in a unique way. Also, it's an interesting format too, as I can't think of another acoustic duo where they both play guitar, sing lead vocals and throw in some crazy soloing too!" Available from  iTunes
Great Promo Vid! Aardman Animations, the studio behind Wallace and Gromit, has unveiled a trailer for Sir Tom Stoppard's play Darkside, based on the Pink Floyd album Dark Side of the Moon. Check It Out (Thanks to Phil Evans for the heads up)
Ca Ira For Sweden Roger Waters opera Ca Ira is set to debut in Gothenburg Sweden on August 13th. The event will be to open the Gothenburg Culture Festival in the public square Götaplatsen with the Gothenburg Symphony Orchestra. Entrance is free! (Thanks to Rune for the heads up).Event Concluded – There are some excellent pictures and video clips to be seen by taking This Link
News Roundup The latest edition of Record Collector has a seven page layout of the early days of Pink Floyd and is well worth the read. It includes interviews with Nick Mason and Joe Boyd, and a handy list of record valuations. On another note, Roger Waters was recently seen around town in Rome with actor Sean Penn. There's an excellent story about the meet up with some really cool pictures if you take This Link
Making Of Dark Side Of The Moon On Blu-ray 26 August will see the UK release of the most excellent 'The Making Of TheDark Side of the Moon' documentary. Considered by many to be one of the best Pink Floyd documentaries, this is bound to be a must have for all Floyd collectors. Amazon UK currently have the release available for Pre-Order, so get in early and be one of the first to have it in your Blu-ray player and watch it on your massive flat screen!
David Gilmour New Album In The Works! The rumours have been flying for months and finally we have something concrete to go on. Phil Manzanera in a recent interview said" There's going to be a new David Gilmour album at some point" More news when we get it. (Thanks to Werner Haider from Pulse & Spirit for the heads up) There's more on this story in The Forum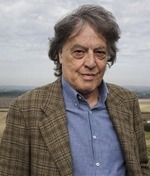 Tom Stoppard – The Dark Side Of The Moon He is one of Britain's foremost playwrights and has written prolifically for television, screen and stage. But Sir Tom Stoppard has reached his zenith after reworking The Dark Side of the Moon into a radio play to mark its 40th anniversary.
It took the 75-year-old four decades to come up with a suitably psychedelic idea. But he was eventually moved by the music and put pen to paper to complete the project. The result is an hour-long "fantastical experience", blending the band's dark, mesmerising music with a story that "takes listeners on a journey through their imaginations". Dark Side, featuring actors Bill Nighy and Rufus Sewell, will be broadcast on BBC Radio 2 over the August bank holiday weekend. [infopopup tag=tomstoppard] UPDATE The premiere of this play took place on 5 August and Nick Mason was in attendance. There are a couple of reviews HERE & HERE The play will air on BBC Radio 2 on Monday 26 August.
Robbie Wyckoff Interview
On the eve of the commencement of Roger Waters 2013 Wall tour, lead vocalist Robbie Wyckoff has taken time out of his busy schedule to talk to AFG correspondent Julie Skaggs in an exclusive full & revealing personal interview.
Read Now
Athens Date & Venue Change It's been announced that Roger Waters Wall show that was to be held in Athens at the Olympic Stadium (OAKA) on July 31st has now been moved to August 1st at Terra Vibe. Tickets already purchased for July 31st will be good for the 1st August but we understand that no refunds are available if you purchased your tickets from Ticketpro as stated on their web site . However it does appear that if you booked your tickets from rogerwaters.com and are unable to attend on the 1st Aug that you will get a refund, as their policy is 'Should you be unable to attend the new date, we will credit you the cost of your tickets plus the service charge (the ticket transaction fee is non-refundable). We will notify you about the new show details and the refund process via email IMPORTANT CHANGE OF PLANS!!! It has now been announced that due to due to the reaction of fans to the change of date & venue of the Athens show, and as production problems have been solved the show now returns at OAKA on July 31. A win for common sense at last!
"Arthur Max, Pink Floyd Lighting Designer, has a bad day at the office" Directed by animator Cliff Port, this years Glastonbury Festival saw the world premier of this 12-minute animated film based on the trials & tribulations of Pink Floyd's lighting director at Detroit's Olympia Stadium, 23rd June 1973. Great fun to see!
Pink Floyd lighting designer Arthur Max has a "Bad Day at the Office"
Brain Damage Podcast Celebrates 200 Shows
Our good friend The Doc reaches a milestone on the 30th June as he puts his 200th show to air. This one will be different though as it will be a LIVE broadcast via a flash based stream and you can make live requests via Facebook or email. First broadcast in 2004 The Doc has put out some outstanding podcasts over the years and all for free! Floyd fans can show him your support by tuning in and listening to this very special show.
Full Details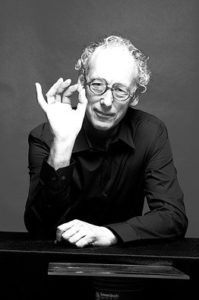 Mark Fisher Passes Another Pink Floyd associate has passed. We regret to inform you that stage designer Mark Fisher OBE, founder of stufish.com has passed away. Mark, worked on Pink Floyd's 'The Wall' in 1980 and on Roger Waters versions in 1990 (Berlin) and subsequent tours 2010 – 2013. He was also responsible for the stage designs for the Pink Floyd tours of 1987- 89 and 1994. Not restricted to Pink Floyd, Mark also worked for some of the giants in the entertainment industry including The Rolling Stones, U2, Madonna and Metallica. Cirque du Soleil can also thank Mark for some of their amazing sets. Mark was probably best known outside of Pink Floyd circles for his work as Executive Producer on the 2012 London Olympic and Paralympic Opening and Closing Ceremonies and at the 2008 Beijing Olympic Games. Our thoughts are with his family and friends.
Pink Floyd Slam Pandora Internet Radio A joint statement by Roger Waters, David Gilmour & Nick Mason has slammed Internet Radio company Pandora for what they say is a 'Royalty Ripoff'. The remaining members of Pink Floyd have stated that 'Internet radio companies are trying to trick artists into supporting their own pay cut' and assert that Pandora is pushing for a special law in Congress to slash musicians' royalties. Full Story
Roger Waters Participates In Bradley Manning Video
I am Bradley Manning (full HD)
Pink Floyd On Spotify The online popular music streaming service Spotify now (belatedly) features the Pink Floyd catalogue. Also included are David Gilmour & Roger Waters. The Pink Floyd inclusion came about after Spotify challenged their members to stream Wish You were Here one million times, which took all of 4 days to achieve.
'The Wall' Exhibition In Italy To celebrate Roger Waters return to Italy there will be a special exhibition of Wall related items at the Cultural Center Agora Altinate/San Gaetano in Padova Italy. The exhibition, being staged by a bunch of fanatical Italian fans will run from July 13 – 28 and promises to show valuable items from the private collections of fans around the world relating to the discography, film and live shows of The Wall. Items on display will include discs, posters, cards, t-shirts, prints and frames, tour program, magazines and newspapers, photos antiques and memorabilia of great rarity. There will also be 20 rare original prints made available by Gerald Scarfe. Full Information  UPDATE The exhibition seems to have been a resounding success as at the date of publication (16 July) around 1000 visitors have passed through its doors.
---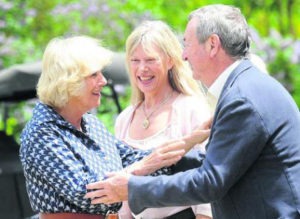 Nick's Garden Party Nick Mason opened up his gardens to the public for the first time in nearly 20 years over the weekend 1 & 2 June. Camilla, Duchess of Cornwall (Now married to Prince Charles), and her former husband Andrew Parker Bowles both returned on Sunday 2nd, separately, to visit their former Corsham home, which was sold to Nick and his wife Annette in 1995. The open gardens event was to raise money for Wiltshire Air Ambulance Appeal and the Bobby Van Trust, for which Camilla is a patron. There was plenty to explore, with six different garden areas plus a couple of paddocks with horses among the buttercups, two riding arenas, a football pitch, a tennis court, a woodland and a 'conservatory' containing a swimming pool and Jacuzzi.
Roger's Plea To Alicia Keys Roger Waters has written an open letter to Alicia Keys imploring her not perform at a planned concert in Israel. He has said (in part) "Please, Alicia, do not lend your name to give legitimacy to the Israeli government policies of illegal, apartheid, occupation of the homelands of the indigenous people of Palestine" Read the letter in full.
No Change To Roger's Band Roger's Manager has confirmed direct to AFG that there will be no changes in Roger's touring band for the 2013 leg of the amazing Wall Tour. The lineup will therefore be:
Drums: Graham Broad
Guitars: Dave Kilminster, G.E. Smith, Snowy White
Keyboards: Jon Carin, Harry Waters
Lead Vocals: Robbie Wyckoff
Backing Vocals: Jon Joyce, Mark Lennon, Pat Lennon, Kipp Lennon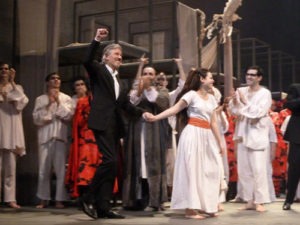 Roger Waters at his opera Ça Ira at the Theatro Municipal de São Paulo Brazil
Pictures & Videos
---
RIP Storm Thorgerson We are deeply saddened to inform you that our dear friend Storm Thorgerson has passed away at the age of 69. Storm began his career with UK design group Hipgnosis, founded in the late 1960s and his distinctive style made him one of the industry's most recognisable artists. There was the mournful-looking cow on the front of Atom Heart Mother, the burning businessman on the sleeve of Wish You Were Here, the giant pig flying over Battersea Power Station and the prism spreading a spectrum of colour across The Dark Side Of The Moon..His credits also include albums by Led Zeppelin, Peter Gabriel, Muse and others.
We heard some weeks ago that he was ailing and now comes the news that he is no longer with us. This is made especially hard as he was a personal friend and will be missed immensely. David Gilmour has issued the following statement.
We first met in our early teens. We would gather at Sheep's Green, a spot by the river in Cambridge and Storm would always be there holding forth, making the most noise, bursting with ideas and enthusiasm. Nothing has ever really changed.
He has been a constant force in my life, both at work and in private, a shoulder to cry on and a great friend.
The artworks that he created for Pink Floyd from 1968 to the present day have been an inseparable part of our work.
I will miss him.
Our thoughts go out to Storm's mother Vanji, his son Bill, his wife Barbie Antonis and her two children Adam and Georgia.
---
Ça Ira Returns To Brazil After a sell out season at the beautiful Teatro Amazonas in Manaus Brazil in 2008, Roger Waters opera Ça Ira will be returning to Brazil in May 2013, this time to the Theatro Municipal de São Paulo (Sao Paulo's main Opera House). There will be 4 performances only, being on the 2nd (Opening night) and on the 4th, 7th and 9th. Roger is expected to attend the rehearsals. The conductor will be Rick Wentworth and Lika Geribello and Cristiane Rossetto are responsible for the production. Full Cast & Team
Roger Waters Live Internet Stream The Huffington Post will be hosting a live internet stream with Roger Waters on Monday 15 April at 2.00 ET. Fans will be able to ask Roger questions but please avoid asking him how Pink Floyd got it's name! There is more information (although scant at the time of publishing) on the Huffington Post Site  AFG correspondent Natalie Thake has been in touch with the presenter Josh Zebbs who has confirmed Roger's appearance.
Roger's Talk Postponed Roger Waters career retrospective talk that was due to take place at the Kaufman Hall in New York on the 30th April (see earlier story) has been postponed until 19th June. Roger will be in São Paulo on 30th April for the rehearsals for his opera Ça Ira (see earlier story) and was unable to be in two places at one time! Existing ticket holders for the talk on 30th April are advised that their tickets are valid for the rescheduled event. We have not been advised about refunds and ask that all enquiries about this be directed to the Ticket Sellers. UPDATE The NY event has now been canceled, refunds are being issued. It's understood that the event was canceled by the venue a "proudly Jewish organization" because of Roger's stance on Israel. FURTHER UPDATE [infopopup tag=92y]
Ça Ira For Sweden A performance of Ça Ira (Roger's Opera) will be held in Göteborg Sweden to kick-off the yearly culture-festival.on the 13th August, where Roger will be present.
A Nice Pair With the 40th Anniversary celebrations of The Dark Side Of The Moon in full swing we thought you might want to check out a couple of our favourite (Favorite for the USA) Pink Floyd stores. Both stores have exclusive 40th anniversary merchandise and some STUNNING (Let's repeat that) STUNNING T-Shirts. Be sure to check both stores out and be prepared to be amazed at the talents of the designers.
Shocking Behaviour! Our very good friend Steve Anderson who runs the popular www.floydboots.com recently interviewed William Stout. Now William Stout is a colourful character who just happened to meet up backstage with Pink Floyd in in Los Angeles on their first US tour and has a VERY interesting story to tell. We don't want to give too much away but suggest you pop over to www.floydboots.com and take the William Stout Interview link and read all the shocking details! (You can also view a couple of previously unseen pics).
See Emily Day 20th April Saturday 20th April 2013 is this year's Record Store Day, which aims to support small independent record shops. To celebrate this, there will be a limited one-off release via EMI Records of a pink vinyl 7″ version of 'See Emily Play', backed with 'The Scarecrow', as per its original 1967 release. It will be available as a Record Store Day exclusive for those stores collaborating in the record Store Day concept. Packaging will include an EMI house bag, a card insert with the original Syd Barrett artwork of a train, plus a facsimile of the original instore poster, after which the whole thing is shrinkwrapped. Quantities will be limited to the numbers pre-ordered by the countries involved, which include Australia, Austria, Belgium, Canada, Finland, France, Germany, Greece, Italy, Japan, Malaysia, The Netherlands, New Zealand, Norway, Poland, Portugal, Russia, Slovenia, Spain, Switzerland, Sweden, UK, and the USA. It was mastered for the 2013 release by Pink Floyd associate Andy Jackson of Tube Mastering.
Pardon The Intrusion
We know that many Floyd fans are also fans of Porcupine Tree, so we hope you don't mind us mentioning that Steven Wilson (Porcupine Tree) has his new solo album 'The Raven That Refused To Sing' out now, and from what we have heard it's simply amazing. The album was produced by Alan Parsons, so there's another Floyd connection. Featured below is the title track from the album and you might like to take This Link to a great interview about the album (and other things). If you would like to add this to your collection, please consider using our special Amazon links. UK
CD
|
Blu-ray
USA
CD
|
Blu-ray
https://youtu.be/n8sLcvWG1M4
Did YOU Win A Copy Of Pigs Might Fly? As we told you some weeks ago, Mark Blake's most excellent book Pigs Might Fly (Known as Comfortably Numb in the USA) will have a fully updated and revised reissue coming out on 7 March. The original book has become known as the Pink Floyd Bible, with the updated version bringing us up to the current day. Now Mark has been in contact with AFG and is offering to give away three copies of the updated book. We recently conducted a competition to find three winners and we are happy to announce the following will be receiving their copy of the book shortly. Alexey Vasilev Moscow Russia / Lewis Horton Appalachia USA / Danny Dardani Melrose USA. Congratulations to our winners.Don't worry if you missed out, you can order a copy from Amazon USA | UK
Pink Floyd To Be Recognised In London 'Walk Of Fame' Pink Floyd are said to be frontrunner's to get a bronze and stone disc, set in the pavement of the new and upcoming 'Walk of Fame'. in Camden Town London. The list of those to be included in the first ceremony will be announced in May. More On This Story
Official Pink Floyd Documentary? Hollywood actor and solid Pink Floyd fan Corey Feldman has revealed in an interview that he will be appearing in a documentary about Pink Floyd. Corey states that the documentary is being made by the guy who's created all the legendary artwork for Pink Floyd through the years and who incidentally did the artwork for my last album "Technology Analogy" (Amazon US) Of course the 'guy' happens to be none other than Storm Thorgerson. We are following this up and will bring you any further news as it comes to hand. (With thanks to Chris Avery for the heads up.)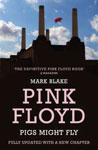 Pigs Might Fly Again! A fully updated and revised reissue of Mark Blake's widely acclaimed history of Pink Floyd, published to coincide with the 40th Anniversary of the release of The Dark Side of the Moon, will be available March 7th. Fully updated with a new chapter to take the Floyd story up to the present day, with Roger Waters' world tour of The Wall and the 2011 re-issues of The Dark Side Of The Moon, Wish You Were Here and The Wall. The book draws on new interviews with the band including David Gilmour and Nick Mason. This new edition will be a must-have update for all Pink Floyd fans. Read our review of the previous edition, which can be ordered from Amazon USA (AKA Comfortably Numb) or UK . We will have up to date ordering details when available.
Here He Is Again! Popping up in the oddest of places, Roger Waters will be looking back over his career in a special presentation at the Kaufmann Concert Hall Lexington Avenue at 92nd St New York on Tue, Apr 30, 2013, 8 pm. We are told that this will be a 'lecture' and no performance is anticipated, although there may be a Q&A session. EVENT POSTPONED UNTIL 19 JUNE. (See later story) EVENT NOW CANCELED – SEE LATER STORY.
Well another year has come and gone and we now peer into our crystal ball to see what 2013 may bring on the Pink Floyd/Roger Waters front. Of course Europe has 25 of Roger Waters amazing Wall Concerts coming up later in the year (We are betting more shows will be added, but that's purely an educated guess). There's also a chance (Judging by the amount of rumours floating around) that David Gilmour may have another album in the works, although we understand there is no set time for this. (And this no doubt would be officially denied).
2005 | 2006 | 2007 | 2008 | 2009 | 2010 | 2011 | 2012 | 2013 | 2014 | 2015