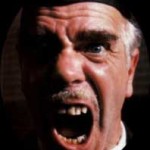 That's Old News!
A repository of things past
2011

The Wall For Europe in 2013? Roger Waters has told Rolling Stone that he *may* take his epic masterpiece The Wall back to Europe in 2013. When asked if the 2012 tour was to be his last, Roger said "They wanted me to go back to Europe after I finish this August* and I've said, "No, I'm not going to do that." But The Wall is an extraordinarily satisfying piece to perform, so it may well be that I go back to Europe in 2013. I have no idea whether it's the last big tour. I just don't know". *As Roger's 2012 tour is officially scheduled to end on 14th July in Philadelphia it's left us wondering if Roger made a Floydian slip by saying August and that more dates will be added for 2012? Keep checking back as we will be keeping a careful watch!
Alan Styles Passes We are sad to report that Alan Styles, long time Pink Floyd main roadie for many years, died on December 8th at the age of 75. He passed away in a US hospital after suffering with pneumonia. Alan had recently moved to the USA and his sister Ann said he passed peacefully there. Alan of course was the subject of Alan's Psychedelic Breakfast on Atom Heart Mother and also appeared on the back cover of Ummagumma. Our condolences to friends & family.
Roger To Tie The Knot After a seven-year engagement, Roger Waters will tie the knot with fiancee Laurie Durning. The couple plan to marry early next year, before the next leg of Roger's Wall Tour begins. Laurie has said it will be a low key affair with only close friends. This will be Roger's fourth marriage. Source
10th FREE Show In Argentina? We have had a number of emails from South American fans telling us that Roger Waters may play a free show in Argentina, date and venue unknown. (Although there have been a few suggestions). We held off bringing this story to you because it was so vague, but it now appears that the Argentinian Minister Of Culture (Hernan Lombardi) has confirmed on radio that this event will occur. In his statement, we are told that he referenced that it will be a 'cultural event' and the word is that this will not be a performance of The Wall. We will keep an eye on this and bring you more news when we get it. Report (Sorry, not in English) UPDATE It seems as if Argentinian Minister Of Culture (Hernan Lombardi) visited Roger in Manhattan recently to negotitate two performances of Roger's opera Ca Ira at the Theatre Colon. We understand that Roger has agreed and the performances will take place some time in March. We are told that the events will not be free, but large screens will be place outside the venue. (Thanks to the many who wrote in about this)
Sorry Europe! There have been a lot of rumours flying around for some time now that Roger Waters would take his stunning Wall show back to Europe in 2012 (after he finishes his North American tour). We put this directly to Mark Fenwick (Roger's Manager) who has confirmed to us that Roger WILL NOT be touring Europe in 2012. (and if you heard the rumour of a Wish You Were Here tour in 2013 you can forget that as well).
https://youtu.be/-xf5Kjnlq4A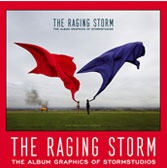 The Raging Storm Our good friend Storm Thorgerson has a new book out and it looks like a cracker! For £35 you can get the limited edition Wibalin "Cherry Red" hardback edition with custom designed logo in Luxor block foil. The book contains the album graphics of StormStudios over the last 4 years. All previously unpublished in book form. Includes Biffy Clyro, Pendulum, Wombats, Shpongle, Disco Biscuits, Powderfinger, Muse, Steve Miller and Pink Floyd amongst others. It's 160 pages full colour on semi matt paper Landscape format. The first 25 orders will receive copies signed by Storm Thorgerson. If you have a bigger budget, theres a Deluxe edition available for £395 which as well as the book, includes Biffy Clyro "Only Revolutions" Limited edition fine art giclee print. You can Find More Information.
Roger Waters 2012 Dates Latest There's been a lot of changing around with Roger's Los Angeles date & venue. First it was to be on the 19th May at the Memorial Coliseum (USC) then it went to May 18th (with venue TBA) but now, judging by what Roger Waters himself said, when he phoned in on DJ Jim Ladd's farewell broadcast, it's now to be on 19th May at the Rose Bowl in Pasadena! We are still waiting on final confirmation of that but we reckon if anybody should know it's Roger. ALSO a second Santiago Chile show has been announced for March 3 at the Estadio Nacional. FURTHER UPDATE Here we go again! There is now doubt that Roger will be able to take his Wall show to the Rose Bowl in Pasadena on 19th May (as stated by Roger) due to the stadium's $156 million renovation. (Read Story) If so, that still leaves the Los Angeles concert without a date & venue! We are following up on this and hope to have more news soon. RESOLVED! We have just had official confirmation that the Los Angeles show will be on 19th May at the Memorial Coliseum (USC). Isn't this where we came in?
Pink Floyd Drummer Nick Mason Interview | Tri-State Sports Guys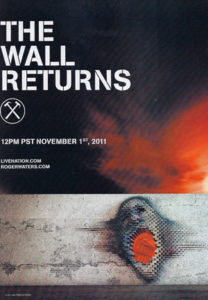 Spot On AFG! Well we did it again! The Roger Waters Wall North American tour dates we published back on 27/28 October have just about all been confirmed (Remember we made the announcement at least 5 days before they were officially released). We note that the gig for May 19th that we have listed for Memorial Coliseum (LA) is listed as TBA in the official announcement. Likewise the gigs we have listed for July 1st (Boston Fenway) & July 6th (NY Yankee Stadium) are also listed officially as TBA. We will update you on these venues when made official but in the meantime we will treat them as 'unofficial'. The official announcement also contained the Canadian dates, and these are as follows.
May 26 Vancouver – BC Place
May 28 Edmonton – Rexall Place
May 31 Winnipeg – MTS Center
June 23 Toronto – Rogers Centre
June 25 Ottawa – Scotiabank Place
June 26 Montréal – Bell Centre
We would like to go on record to thank the many people behind the scenes who were involved in bringing you the news of the USA tour before anybody, anywhere, (and one in particular who shall remain nameless!) Now the dates are official the AFG forum is hard at it organising the 2012 Convocations. Next years major convocations will be held in San Francisco and Boston, with dozens of other minor meet ups also in the works. Head on over to The Forum for more information.
WOW! Since publishing Roger's 2012 USA Tour Dates we have been bombarded with emails asking us for more information. As we understand it, the USA Tour will be officially announced next week (first week in November) and that Live Nation (and possibly Roger) will be giving a press conference at Wrigley Field, Chicago next Tuesday morning, (1 Nov). It's further understood that tickets will go on sale VERY SOON, although we are not sure if this means pre-sales (As in Amex & rogerwaters.com). Please, no more emails about this, as we have told you everything we currently know. However, if you would like to join in the very lively discussion about this (and find out more about the upcoming AFG convocations in the USA in 2012) then hop over to THE FORUM where hundreds of like minded people are doing the same. AFG, first with the news.
Roger Waters USA Dates Scoop! Not yet official, but you know they will be. AFG scoops the world again with Roger Waters 2012 USA dates. As we say, not official YET!
Tue May 01 – Houston, TX – Toyota Center
Thu May 03 – Austin, TX – Frank Erwin Center
Sat May 05 – Tulsa, OK – BOK Center
Mon May 07 – Denver, CO – Pepsi Center
Fri May 11 – San Francisco, CA – AT&T Park
Sun May 13 – San Diego, CA – Valley View Casino Center
Tue May 15 – Phoenix, AZ – US Airways
Sat May 19 – Los Angeles, CA – Memorial Coliseum (USC)
Tue May 22 – Portland, OR – Rose Garden
Thu May 24 – Seattle, WA – Key Arena
Sun Jun 03 – St. Paul, MN – Xcel Energy Center
Tue Jun 05 – Detroit, MI – Joe Louis Arena
Wed Jun 06 – Grand Rapids, MI – Van Andel Arena
Fri Jun 08 – Chicago, IL – Wrigley Field
Sun Jun 10 – Louisville, KY – KFC Center
Mon Jun 11 – Indianapolis, IN – Conseco Fieldhouse
Wed Jun 13 – Atlanta, GA – Philips Arena
Fri Jun 15 – Ft. Lauderdale, FL – BankAtlantic Center
Sat Jun 16 – Orlando, FL – Amway Center
Tue Jun 19 – Nashville, TN – Bridgestone Arena
Thu Jun 21 – Buffalo, NY – HSBC Arena
Thu Jun 28 – Albany, NY – Times Union Center
Fri Jun 29 – Hartford, CT – XL Center
Sun Jul 01 – Boston, MA- Fenway
Tue Jul 03- Pittsburgh, PA- Consol Energy Center
Fri Jul 06- New York, NY- Yankee Stadium
Mon Jul 09- Raleigh, NC- RBC Center
Tue Jul 10- Charlotte, NC- Time Warner Cable Arena
Thu Jul 12- Washington DC- Verizon Center
Sat Jul 14- Philadelphia, PA- Citizens Bank Park
Storm Thorgerson Private Viewing Night You may recall, we recently told you about Storm Thorgerson's new exhibition that's being staged at the IG Gallery in London? AFG was fortunate enough to be invited along for the Private Viewing night, so we packed off a couple of our London correspondents Natalie & Paul Thake, to see what it was all about. Be sure not to miss their Exclusive Report
Roger Digs Deep "Check out One Small House, they are special people, help if you can. Each small candle lights a corner of the dark." — Roger Waters. Join Roger and help build homes for 10 extremely impoverished families in Mexico this December. From now through the end of December, Roger will match every dollar donated by fans. More Information
A Jewel Of The Pink Floyd Catalog Receives Additional Shine From 5.1 Mix As we revealed a while back, Pink Floyd's iconic Wish You Were Here album received it's debut in the 5.1 SACD format at the Rocky Mountain Audiofest in Colorado over the weekend 14-16 October. AFG correspondent Julie Skaggs attended on our behalf (as a special guest of James Guthrie who was also in attendance) and has filed an absolutely brilliant in depth report that's sure to please! We know that many of you will also be delighted to hear that James revealed that The Wall may get the 5.1 SACD treatment (but that's some way down the track) and that he is working on the upcoming Roger Waters DVD/Blu-ray release of The Wall Live: 30th Anniversary. Read this GREAT REPORT
One Fans View The Dark Side Of The Moon Immersion sets (and other releases) are now well settled in to their new homes across the world, and bringing pleasure to untold legions of fans. AFG correspondent Eric Blaustein has taken time out to analyse The Dark Side of The Moon – Early Mix 1972 that can be found in the Dark Side Immersion Box Set and filed This Review.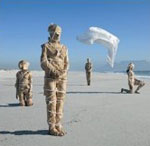 Storm Thorgerson Returns to IG Gallery The Idea Generation Gallery in London has a new Storm Thorgerson exhibition running from 21 October to 13 November. This one is called BIG & SMALL and is advertised as 'From billboards and bus sides, to digital downloads and postage stamps, BIG & SMALL will illustrate the vast diversity of format now facing music designers'. This is Storm's second exhibition at the IG and, true to form, will include site specific and interactive installations and a number of live events that will make for a truly immersive, memorable experience. The gallery is situated at 11 Chance Street, E2 7JB and can be contacted on +44 (0) 20 7749 6850
Let Him Go Argentina! Well we can't say it was unexpected, but it's still gratifying to finally learn that Roger Waters will perform for the 9th (yes, we said ninth!) time at the River Plate Stadium in Buenos Aires on March 20th. The Roger Waters pre-sale is now on. In addition pre-sales are now on for all previously announced Brazilian shows. 2012 Rest Of Word Coverage
The Record Producers – Pink Floyd Special Currently there are a myriad of Pink Floyd specials doing the rounds. Radio & TV shows and print media have all gotten into the act and it's impossible to list them all. However we do think the Richard Allinson & Steve Levine BBC Radio 2 show, broadcast on 3 October, is a bit of a stand out, You still have a chance to re-listen to this little gem
An Evening With Nick Mason 28 September 2011


An evening with Nick Mason!
The Wall Heading Back To The USA Roger Waters has confirmed in  an interview on Late Night With Jimmy Fallon that he will be taking his sensational Wall Tour back to the USA.UPDATE Roger has told rollingstone.com that he intends to bring the tour back to the USA in 2012. Roger is planning on hitting the cities he missed first time around (Austin gets a mention) as well as baseball stadiums in a few big cities. He said "But we want to base the tour around Saturday nights in baseball stadiums. As we speak, I'm at my office working on an outdoor version of the show." Roger also confirmed that they have already done light tests at Fenway Park, Wrigley Field and Yankee Stadium and it works fine.He also said that 'they' are trying to get him to go back to Europe next year, but added "But I think I'll be completely cooked by the end of July next year." (which indicates to us that the USA leg will be sometime between late March (after the South American leg concludes) and July. Full Story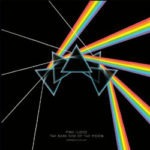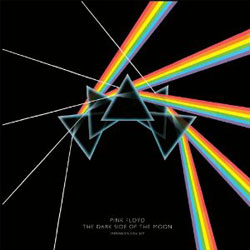 Wow – Immerse This! As many of you will know, the Dark Side Immersion sets and other associated releases started arriving in people homes last week. AFG have already listened to a few of the discs from our Immersion set advance copy, and all we can say is THIS IS INCREDIBLE! This really has to be experienced to be believed with hours of listening & viewing pleasure to be had here. We don't want to spoil any surprises, so we won't do a review on site, but if you do want to know more there are some early reviews in THE FORUM . This week the publicity machine ramps up, so be on the look out for flying pigs, TV & radio and newspaper ads, and of course thousands of comments on the net. If you haven't ordered your copy already, hop in quick at Amazon USA or Amazon UK Trust us on this one, no Floyd home should be without one of these truly sensational sets.
Pink Floyd Week On Jimmy Fallon Show The popular US TV show "Late Night With Jimmy Fallon" had a special Pink Floyd week commencing 26 Sept. Monday The Shins kicked off the week and performed Breathe and Nick Mason was interviewed. Tuesday was super interesting when Roger Waters teamed up with the Foo Fighters (for the first time ever) and in This Interview ROGER HAS CONFIRMED THAT HE WILL BRING THE WALL BACK TO THE USA. "Lucifer Sam" was performed by MGMT on Wednesday, followed on Thursday by "Wish You Were Here" by Dierks Bentley and Pearl Jam rounded the week off by performing "Mother" on Friday.
Pigs Might Fly – Again! EMI Music have confirmed that on Monday 26th September they will launch the 'Why Pink Floyd?' campaign of 2011 remasters and collectors' editions by recreating the legendary Pink Floyd Animals sleeve. They will be floating a second version of the iconic Pink Floyd pig (nicknamed 'Algie' in December 1976), above Battersea Power Station. The new animal has been manufactured at the same German factory that created the original, and it will be the first time in 35 years for a Pink Floyd pig to fly above the London landmark – weather permitting, of course.
David Gilmour Talks About Why Pink Floyd?
David Gilmour Talks About Why Pink Floyd?
Wish You Were There? The annual Rocky Mountain Audiofest to be held from 14 – 16 October will have a special (and we do mean special) treat this year. A demonstration of the Wish You Were Here SACD 5.1 will be played through Acoustic Transducer Company (ATC) speakers – the same speakers used by James Guthrie to mix this project. This will be a real treat for audiophiles and will be made even better by the appearance of the notoriously publicity shy James Guthrie, who will be in attendance for the discussion of this monumental preview.
Why Pink Floyd? Promotional Videos Many of you would no doubt have noticed a bundle of Pink Floyd promotional videos hitting the net recently. There's a comprehensive list of what is available, and a hot discussion going on about them in THE FORUM With close on 13,000 members, and one of the most active forums of its type, isn't it time you joined in?
Nick Mason' Car Collection Mark Hales, driver and author, guides us around Nick Mason's incredible car collection ahead of the Goodwood Revival meeting. (Thanks to Craig Bovaird for the heads up) Please Note: The video we had posted here of Nick's car collection has been removed due to the auto play nature of the video creating problems for AFG visitors. It's still available on the Telegraph site, so if you haven't seen it yet, it's well worth a look VIDEO1 There's also a second video which features Nick's Maserati T61 Birdcage VIDEO2 and to cap things off an Interview With Nick
Floyd Items Wanted For New TV Show TV Production Company Fever Media are looking for Pink Floyd fans who are willing to sell their valuables to their team of Dealers in a brand new TV format for Discovery International. Some of the biggest players in the worlds of antiques, collectable's and pawnbroking will be spending their own cash on ANYTHING of value. They've got thousands to spend and they want to spend BIG. In this brand new international TV format, members of the public will try and sell their valuables to a panel of high-flying international dealers for big money. One by one sellers will enter the dealers' space and try to get the best deal for their prized possession. Fever Media are after any Pink Floyd memorabilia or fascinating items that members of the public think their Dealers may be interested in buying. So, if you have something Pink Floyd related that you think might be of interest (and of course it should be something scarce & valuable), then contact Fever Media at dealers@fevermedia.co.uk or you can phone them in the UK on 020 7428 5756. Be quick, filming starts 24th October and if your item is selected you get to be on TV!
Contents Of Wall Immersion Set Revealed Far too many details to fit on this page, we have created a Special Page so you can drool over the contents. With over 60 demos plus dozens of other goodies this is a MUST HAVE. To be released on 27th (UK) & 28th (USA) February 2012 you can order now from Amazon USA | UK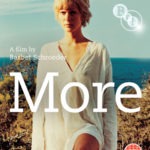 'More' On DVD & Blu-ray Barbet Schroeder created a sensation when his controversial first feature film 'More' opened in 1969. (Quickly becoming a cult classic). Now on Blu-ray for the first time, it's to be released by the British Film Institute ( BFI) in a Dual Format Edition (DVD & Blu-ray) along with a newly commissioned documentary on the story behind it. The film is famous for its subdued, moody Pink Floyd soundtrack, featuring some of the band's most spontaneous and eclectic work – including Green is the Colour, Cymbaline and The Nile Song. Also included is an illustrated booklet with notes on the soundtrack. 'More' will be released on 19th September, you can pre-order from Amazon UK now.
Nick Sedgwick Passes Away Long time friend of Roger Waters, Nick Sedgwick sadly passed away this week. Nick will be remembered for his work on the 'Is There Anybody Out There' interviews (in the cover booklet) and the liner notes interview on the 'In The Flesh' album. Nick was a childhood friend of Roger's and was part of the Cambridge Mafia Roger has made the following statement on his Facebook page:
One of my oldest friends, Nick Sedgwick, died this week of brain cancer. I shall miss him a lot. I share this sad news with you all for a good reason.
He leaves behind a manuscript, "IN THE PINK" (not a hunting memoir).
His memoir traces the unfolding of events in 1974 and 1975 concerning both me and Pink Floyd. In the summer of 1974 Nick accompanied me, and my then wife Judy, to Greece. We spent the whole summer there and Nick witnessed the beginnings of the end of that marriage.
That autumn he travelled with Pink Floyd all round England on The Dark Side Of The Moon Tour. He carried a cassette recorder on which he recorded many conversations and documented the progress of the tour. In the spring of 1975 he came to America with the band and includes his recollections of that time also.
When Nick finished the work in 1975 there was some resistance in the band to its publication, not surprising really as none of us comes out of it very well, it's a bit warts and all, so it never saw the light of day.
It is Nick's wish that it be made available now to all those interested in that bit of Pink Floyd history and that all proceeds go to his wife and son.
To that end I am preparing three versions, a simple PDF, a hardback version, and a super de-lux illustrated limited edition signed and annotated by me and hopefully including excerpts from the cassettes.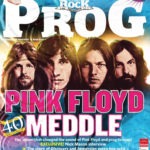 40th Anniversary Celebration of Meddle 'Classic Rock Presents Prog' are celebrating the 40th anniversary of Meddle by publishing a 12 page Pink Floyd special contained in the edition that's on sale 31 August. The special edition comes in a slick wallet (pictured) and has the cover designed by none other that Storm Thorgerson Featuring brand new interviews with Nick Mason & engineer John Leckie. This edition also delves into to the Why Pink Floyd? campaign, with Nick re-assessing every Pink Floyd studio album and engineer Andy Jackson taking us behind the scenes of unearthing the hidden treasures that make up the new reissues. Add to this interviews with Gentle Giant, Dream Theater, Opeth, Primus, David Bedford, The Flower Kings, TesseracT and a free CD, this is well worth looking out for.
Roger Waters Third Buenos Aires Show Announced Demand for tickets to Roger Waters' The Wall Live performances in Buenos Aires has been unprecedented. Online ticket sales set a new record for fastest-ever sales in Argentina and both previously announced shows are now sold out. Due to this overwhelming success, a third performance of The Wall Live in Buenos Aires has been announced for March 12. 2012 Tour Rooms UPDATE: Massive rush for tickets! The March 12th show SOLD OUT (55,000 tickets) in 6 hours! A 4th show has been announced for 10th March and we understand that negotiations are underway for a 5th show. More when we get it. UPDATE We are reliably informed that a 5th show has been scheduled for 14th March. ANOTHER ONE! 6th show announced for 16 March.
Wish You Were Here SACD – Finally! After years of waiting it's almost in our grasp! The long anticipated Wish You Were Here hybrid SACD is finally available to pre-order. Lovingly created by maestro James Guthrie, and released independently from the Pink Floyd Back Catalog, this masterpiece will be in homes as from 7 November and is a must have for your collections.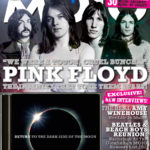 New Interviews With David Gilmour & Nick Mason Keep an eye open for a special issue of MOJO magazine. On sale the 23rd August, there's to be a bumper Floyd cover story and an in depth piece on Wish You Were Here & The Dark Side of the Moon which features new interviews with David Gilmour & Nick Mason, and our good friend Mark Blake. UPDATE: Even better than expected, this SPECIAL EDITION features a free CD that celebrates The Dark Side of the Moon and Wish You Were Here albums. Featuring Doug Paisley, Wolf People, Of Arrowe Hill, Lia Ices, Gallops, Matt Berry, Neville Skelly and more! As we previously advised, Mark Blake talks to David & Nick about the turmoil, indecision and soul-searching of mid-'70s Floyd. To cap things off nicely the second MOJO vinyl edition has landed. MOJO asked some of their favourite contemporary artists to celebrate the forthcoming reissue The Dark Side Of The Moon, by re-recording the tracks for a new, exclusive version of the record that comes in a limited run of 10,000 copies. The vinyl  will be available at HMV and WH Smith in the UK and Barnes & Noble in the US.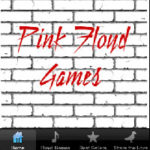 'Pink Floyd Games' – Puts Floyd Fans to the Test Do you know all there is to know about Pink Floyd?  TourBuddy Systems asks that question with the launch of "Pink Floyd Games" — the largest collection of Floyd trivia and information in the App Store. Available for iPhone, iPad and iPod Touch, with free updates included. It is also offered in a full-sized iPad version for the same low price of .99 cents. Users with multiple devices can download it once, on any device, and play it on all their devices. This interactive quiz offers Floyd Fans a treasure trove of questions about the band, their music, the members and their lives both on and off the stage. Trivia questions are served up randomly with each new round, so users can play over and over. Questions range in difficulty and the points earned for each question vary accordingly. Fans can see how their knowledge stacks up against their friends and even brag about their score on Email, Facebook or Twitter, without leaving the app. MORE INFORMATION
Money – It's A Gas Billboard are reporting that Roger Waters Wall tour for the period 1st Nov 2010 through 31st May 2011 raked in a massive $114,431,363. During that period Roger performed a total of 69 shows (ALL sold out) and was seen by 1,005,490 people. Of course the figures will be far greater than that as the tour started back on 15th September 2010 (making 28 shows prior to the reporting period), and finished, (for the time being) on 12 July 2011 (making 23 shows performed after the reporting period). Wikipedia have the tour currently listed as the 23rd highest grossing of all time and base this on only 97 shows (Out of the120 performed to date) which grossed $156,523,755 and was attended by 1,350,990 people. With further shows to come in Australia, New Zealand & South America the tour is set to break into the top 10 of biggest grossing of all time.

Hop Over & See Hoppy John 'Hoppy' Hopkins, possesses an incredible archive, having been photographer for Melody Maker, The Times and Peace News. Founder of legendary psychedelic night club UFO (where Pink Floyd were a crowd favourite) and co-founder of radical underground newspaper, The International Times. He was a man truly at the vanguard of a generation which broke radically with its conservative past. Hoppy's new photographic art exhibition at Adam Street Gallery will feature a selection of his favourite photographs, many of which have remained dormant in his archive for several years. The exhibition will run from 29 July – 18 September the exhibition is free. 9 Adam Street The Strand Charing Cross London.
Roger Waters Wall Tour – Intermission Roger has now concluded the last date of the 2011 European leg of his amazing Wall tour. There's now a few months break until the tour kicks off again in Australia in January 2012 (Unless of course Japan gets a visit, although there has been no mention of that at this time). We would just like to take a bit of time to thank all the contributors of material (both from the 2010 & 2011 tours) that enabled us to bring coverage of EVERY show on those legs of the tour. In particular we wish to record our appreciation of long time AFG correspondent Simon Wimpenny (Pictured left). Simon has been contributor to AFG for over 10 years now and has contributed a wealth of material in that time. During 2010 & 2011 Simon managed to squeeze in 95 shows and if you haven't read his blog of his travels (both front & back stage) you really should!
Nick Mason At Goodwood AFG correspondent Phil Evans made his annual pilgrimage to the Goodwood Festival Of Speed event last weekend (2 & 3 July) and caught up with Nick Mason. Phil managed to get some great shots, and Nick even posed for all the AFG fans!
Pink Floyd / Dark Side of the Moon Immersion Edition / FIRST LISTEN superdeluxeedition.com have a bit of a scoop on thier hands as they climb aboard David Gilmour's houseboat the Astoria, and listen to the upcoming DSOTM Immersion Edition. All Aboard!
Unusual Pink Floyd Interview Unearthed Flash back to September 1970, and it seems one or more of the students at New York University somehow got hold of Rick, Nick & Roger and lined them up for an interview. What resulted was an at times hilarious interview, with some of the Floyd giving the interviewer a real flogging! Nothing earth shattering, but a nice way to spend a bit of time going back in history. Understood not to have been available on the net before and with big thanks to Marc Epstein who sent this to AFG we present Pink Floyd 1970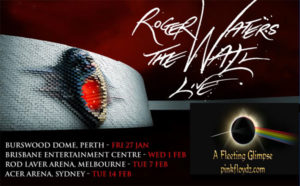 HERE THEY ARE! Roger Waters Australian & NZ Wall Dates Officially Announced!
Well we have been promising for these dates for months and it's now official. Here's the first round of Roger's Australian & New Zealand dates. More dates for Australia and possibly New Zealand are expected, and we are hoping dates for South America will also be announced in the near future.
January 27th – Burswood Dome Perth Australia
February 1st – Brisbane Entertainment Centre Brisbane Australia
February 7th – Rod Laver Arena Melbourne Australia
February 14 – Acer Arena Sydney Australia
February 19 20 Vector Arena Auckland New Zealand
Australian tickets will be available through Ticketek.com.au and are on VISA Pre-Sale from 4 July 3pm until Thursday 7 July 5pm. There will also be a My Ticketek Pre Sale from 7 July 3pm until – 10 July 5pm. Both Australian and New Zealand tickets go on public sale Mon 11 July @ 9am. PRICES We have received a deluge of enquiries regarding ticket prices. If it helps your planning, approx prices for the Australian shows are as follows. Diamond $400, Platinum $300, Gold $200, Silver $150 and Bronze $100 
Don't forget, our 2012 Tour Rooms are
NOW OPEN
UPDATE
There's to be a special Australian Pre-Sale as from 9am on THURSDAY 30 JUNE New Zealand tickets go on Pre-Sale as from 4 July at 3pm
---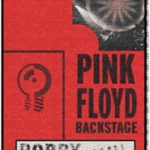 Pink Floyd: Backstage Backstage documents a journey behind the scenes on Pink Floyd's remarkable Another Lapse 1989 & The Division Bell 1994 tours of Europe. Taken from super-fan Bobby Hassall's unique perspective, first as a fan jumping a fence to get in to his first show to becoming the adopted fan by the band's crew, and then as a fully paid up crew member himself. Bobby's hugely entertaining story is coupled with extensive behind the scenes coverage and previously unpublished photographs of the huge stages being constructed in arenas and stadiums as well as the memorable Venice concert. First published in 1991 and distributed through Brain Damage magazine, this edition of Backstage is a completely redesigned, updated and expanded version. A must-read for all Pink Floyd fans, Backstage is an insightful look at life behind the scenes of a huge touring operation and is packed with many unique photos and reproductions of tour documents.
I Turned To Look But It Was Gone Long time Pink Floyd & Fleeting Glimpse fan Pedro Rawlinson is heavily into funny cars and decided he just had to build this little beauty by hand. It's name? 'The Fleeting Glimpse'.
Speculation Abounds! Lots of rumours doing the rounds about the future of Roger Waters Wall Tour. Much of it seems to centre around an old (2010) video featuring Eddie Butler (Graham Broad's guitar tech) where he states the tour will be touring North America, Europe, S.E Asia, Australia and South America and possibly back to America (USA). Other rumours are saying even the land of the long white cloud might even get a visit from Roger next year! Our call: (Out on a limb we go again). Despite there being absolutely nothing official yet, we are calling it as above, and reckon Roger will visit S.E Asia, Australia/New Zealand, South America and possibly back to America (USA) in 2012. Don't hold us to all that, but our rumours do seem to have a happy knack of coming true.UPDATE We have had a couple of unconfirmed reports from South America. The first one claims that Roger's Wall tour will be staged at the Estadio Unico de La Plata in Buenos Aires Argentina in March 2012. This information apparently came from the Secretary of Tourism for Buenos Aires, Ignacio Crotto. In an interview, he stated that Roger would appear there 'After the football tournament'. The second report states that Roger will be in Santiago Chile on March 2 & 3 in a large stadium with a gigantic 70 meters long, 11 meter high wall SOURCE As we say, nothing official yet but when it does become official you know where you will read it first!UPDATE More links from South America Argentina | Chile | Brazil
The Wall – Earls Court 1981 We are delighted to tell you that a great set of 22 pictures have just turned up that were taken at the Earls Court Wall concert on the 13th June 1981. They are an interesting contrast to Roger's current tour and well worth a look. Not seen on the net before, we think you will enjoy these classic photos. Tear Down The Wall
ROGER WATERS WALL TOUR LONDON! – 12 May 2011 GILMOUR WAS IN TOWN!
The Sunday Times, Perth (22 May) The Sunday Times (Perth) are reporting that Roger Waters will be touring Australia in December this year. We are unable to verify this at this time (Our unofficial sources are saying February 2012) but we thought our Australian visitors would be interested. (With thanks to Brad M. Noack for the heads up). UPDATE Since publishing this item we have had a number of other emails from across Australia saying mainstream media in most Capital Cities are reporting the same thing. We are trying to get official confirmation but it's unlikely that anything will be made official until the promoters are ready to make the official announcement. IMPORTANT FURTHER UPDATE Roger's Manager has told us OFFICIALLY that the tour WILL NOT BE IN DECEMBER. There is NO NEWS about Australia YET as nothing has been decided.
One Slip? (Below) Our eagle eyed AFG reporter Ben Day spotted the following in the final few frames of the official 'Outside The Wall' footage that was shot at the historic Roger Waters concert at the O2 on 12 May 2011. Is this confirmation that the tour is heading down under & to South America in 2012?

Roger Waters Box Set Delay Sony have confirmed that Roger Waters – The Album Collection has been delayed due to reasons unknown. Originally scheduled for release on 4th April, the date has now been changed to 30th May. You will recall we told you about this unexpected release back in early March, and judging by the amount of orders already placed through the AFG special links Amazon US | Amazon UK this looks like being a big seller. The compilation album Flickering Flame, which features the title track, and Each Small Candle, Knocking On Heaven's Door, and Lost Boys Calling. has NOT been delayed and is now available for order at Amazon UK (Ships worldwide) Now 6th June (UK) & 7th June (USA)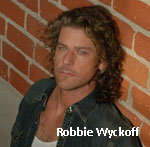 In Harmony Part 3 Many of you will remember the series of exclusive interviews AFG presented late last year featuring the majority of Roger Waters 'Wall' touring musicians and the main guitar techs.Well we have some great news! Ace AFG correspondent Julie Skaggs has now managed interview Robbie Wyckoff, which nicely rounds off her trio of interviews with 'the voices' behind The Wall. Here for your reading pleasure is the third installment in our most popular In Harmony (part 3) trio of interviews. Once you have read that you might want to catch up on the others in the series, namely Jon Joyce and Michael & Kipp Lennon Of course, if you have time you can also listen to Tim Myer (Main guitar tech), Colin Lyon (Roger's bass tech), G.E. Smith (guitar), Snowy White (guitar), Dave Kilminster (guitar), Harry Waters (Keyboards), Jon Carin (Keyboards), and last but not least Robbie Wyckoff again! Exclusive to AFG. BEHIND THE WALL
Roger Waters In London

(Below) Kipp Lennon from Venice talks about what is was like to be on stage with David Gilmour, Roger Waters & Nick Mason in London on the 12th May (Added 13 May)
As we predicted (below) David Gilmour played at Roger Waters Wall show in London on 12 May. More details in our Dedicated Tour Room (Added 12 May)
Lots happening at the London gigs. Polly Samson (David Gilmour's wife) attended the show on the 11th and Nick Mason is confirmed to attend on the 12th (We wonder if another band member may be in attendance at that show?) (Added 11 May)
Storm Thorgerson Articles The LA Weekly have a couple of interesting articles about Storm that are well worth checking out. Storm Thorgerson at John Varvatos & Five Essential Parodies of the Iconic Album Cover
Wish You Were Here SACD Back in early March we said: We have received hundreds of emails over the years (Since 2005 in fact when we first broke the story of the possibility the WYWH SACD. (This was after having dinner with Pink Floyd's then Manager, who told AFG that at that time it was a 'very low priority'). Time has passed and we have been keeping a very careful ear to the ground about this release and can now tell you that it's finally on it's way. No date as yet, but be prepared for a BIG surprise when it finally does surface. Please don't email about this because we have told you all we can at this point.
And EMI announced 10 May.
"The long-awaited 5.1 version of 'Wish You Were Here', mixed by James Guthrie, will also be released in parallel via independent label Acoustic Sounds."
Were you surprised??? :-} (We weren't!)
Roger Waters – David Gilmour – Anticipation Builds! Pink Floyd fans around the world are bracing themselves for Roger Waters Wall tour to hit London (11th – 18th May) and the much anticipated appearance of David Gilmour at one of the shows. What's known is that David has promised Roger that he will appear at one show (and the odds are almost certain it's going to be London). It's also known that David will be playing Comfortably Numb and might also play Run Like Hell (Listen to our exclusive interviews BEHIND THE WALL for more info on this). You can be sure AFG will have extensive coverage of this historic event, so make certain you check in often to catch all the updates as events happen. In other news, although not yet announced, we are pretty certain there will be AT LEAST one other show for Greece, possibly more. There are currently no more details on Australia & South America, although as those tours are not planned until 2012 it's unlikely there will be an official announcement any time soon. AFG – Roger Waters Central!
Guy Pratt Reveals All! Well not really, but Guy did have a lot to say on the AFG Forum web chat, (19th April) including his experience playing on the same stage as Roger Waters, his relationship with his late Father-In-Law (Rick Wright), his opinion on downloading music illegally and a cross section of remarks about his time with Pink Floyd and about his life in general. Also, for the first time anywhere, Guy revealed some detail about the album Rick was working on prior to his passing. You can read ALL Guy's answers to a bunch of questions thrown at him on THE FORUM
Look Out Australia – He's Coming Back! We don't know how Guy Pratt managed to convince the Australian authorities that it was safe to let him back into the country. After all, he left thousands in stitches after his last visit! However, Guy has been in touch to tell us he is about to embark on another tour down under.Pink Floyd's bassist returns to regale us with more hilarious tales from the mini bar and the absurdities of life on the road for the touring musician. Having wowed crowds the world over with 'My Bass and other Animals' and 'Breakfast of Idiots', Guy updates us on the goings on at the pointy end of the music business, and the madness that comes with breathing the rarefied air of the Superstar, including one very bizarre Argentinean trip….
16th Feb – 12th March Adelaide Fringe @ Gluttony, 10.15pm (9.30 Wed & Sundays) Tickets

Concluded

13th April – 24th April Melbourne International Comedy Festival @ the Hi Fi Club, 7pm (6pm Sundays) Tickets

Concluded

26th – 30th April Sydney Comedy Festival @ The Factory, 9pm Tickets

Concluded

1st – 17th May, MICF Roadshow Full Schedule

Concluded
Technical Problems With Roger Waters 2nd Oslo Show For the first time on Roger Waters Wall tour, technical problems have briefly stopped a show. It happened on 1 May at the Telenor Arena, Oslo, Norway when the 'Hotel Room' failed to open. Roger stumbled around on the stage in darkness until a spotlight managed to pick him out. He then launched into ad lib telling the packed crowd funny stories and generally filled in time. They were unable to rectify the problem, so improvisation was the order of the day! You can see video of the incident in our Dedicated Tour Room
Roger Waters Show Shuffles & Greece Gets Lucky! It's been officially announced that due to an opportunity to film The Wall in Greece in early July, two of the Milan concerts originally planned for July 6th and 7th have been rescheduled. Instructions for the rescheduled dates are: Keep your existing tickets which are automatically valid for the new dates. Tickets for the July 6th show are now valid for the July 3rd show. Tickets for the July 7th show are now valid for the July 4th show. Tickets will only be valid for these rescheduled dates as above, it will not be possible to exchange dates or seats. If you are unable to attend your new date, then please apply for a refund at the point of purchase, not later than June 15th 2011.
Roger Waters Creates Controversy In Holland It's been reported that many fans at Roger Waters Wall shows in Holland were in shock at the shows on the 9th & 11th April when Roger produced an imitation machine gun and pointed it at the audience. (This we might add is a normal part of the show). Sadly however, on Saturday the 9th a crazed gunman killed 6 people in the Ridderhof Mall in the town of Alphen 13 miles southwest of Amsterdam by opening fire using a machine gun. Apparently some of the Dutch media were not impressed calling Roger 'Shameful' & 'Insensitive'. It is not known at this time if Roger was aware of the tragedy prior to the show/s.
Win A Cymbal Signed By Nick Mason & Help A Worthy Cause Drummer Mike Dolbear is running a unique charity event to raise funds for the Teenage Cancer Trust Mike has enlisted the aid of Nick Mason, who has donated a signed Paiste 2000 Reflections 14″ Thin Crash cymbal that Nick used on the Momentary Lapse of Reason album. Mike Dolbear will be running in the Halstead & Essex Half Marathon on 8th May and everyone who sponsors him will be entered into a draw to win the donated cymbal. Mike will be running just over 13 miles. To sponsor him go to www.justgiving.com/Mike-Dolbear and follow the instructions.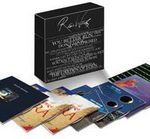 Roger Waters – The Album Collection Box Set Due for release on April 4th and available during Roger's European tour, comes a 7CD & 1DVD Box set. This is a limited Edition lift-off lid Collection Box with mini LP replica wallets and 16 page booklet released for the European leg of The Wall Tour 2011. The Collection Box features all Roger's solo albums: 'The Pros and Cons of Hitchhiking' (1984), 'Radio K.A.O.S.' (1987), 'Amused To Death' (1992), 'In The Flesh – Live' (2000) plus 'Ca Ira', Roger's operatic opus from 2005. Box comprises: The Pros+ Cons of Hitch-hiking (CD) / Radio Kaos (CD) / Amused To Death (CD) / In The Flesh '" Live (2CD/DVD) / Ca Ira (2CD) You can pre-order now at Amazon US | Amazon UK (Amazon ship worldwide) (Thanks to Steve Howard for the original heads up). Also, those that missed out on the original release will be pleased to know that the compilation album Flickering Flame, which features the title track, and Each Small Candle, Knocking On Heaven's Door, and Lost Boys Calling. will be re-released on March 28th and is available for order at Amazon UK (Ships worldwide)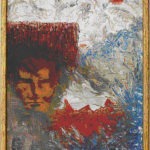 Syd Barrett Self Portrait Stolen From Gallery A Syd Barrett self portrait painting was stolen from London's Ideas Generation Gallery on Saturday 9 April, it was part of the Syd Barrett Arts & Letters Exhibition. Libby Gausden, the owner of the painting and a former girlfriend of Syd's has issued a heartfelt plea for its return. A reward of £2,000 has been offered for information leading to the painting's safe return – callers should contact Ideas Generation Gallery on Tel: (UK) 020 7749 6850. Syd Barrett painted the self portrait between 1961 and 1962 and gave it to Libby Gausden, his then girlfriend. This was the first exhibition to have shown the 31cm x 23cm painting.Libby Gausden said " I am very upset at the theft of the painting, it has huge personal value to me and I am appealing for its safe return." Eloise Rowley, Gallery Manager, confirmed that the painting was stolen from Idea Generation Gallery, 11 Chance Street, EC2, on Saturday afternoon between 2.15 – 3pm. If you have any information about this theft you can call the above number or EMAIL US and we will pass the info on, in confidence if requested. UPDATE We are delighted to report that the painting has been returned to the gallery by post.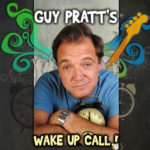 Web Chat With Guy Pratt Guy, who probably needs no introduction to visitors to this site, has worked with Pink Floyd, Gary Moore, Roxy Music, Michael Jackson, Echo & the Bunnymen, Coverdale Page, Kirsty MacColl, The Smiths, Tears for Fears, Lemon Jelly, The Orb, All Saints, Icehouse, Madonna, Stephen Duffy, Robbie Robertson, Robert Palmer, Billy Pilgrim, A. R. Rahman, Womack & Womack, and Toy Matinee. He is a member of The Transit Kings with Alex Paterson (of The Orb), Jimmy Cauty (of The KLF), and Dominic Beken. And that's just to name a few! Now here is your chance to talk LIVE with Guy on the most active and friendly Pink Floyd/Roger Waters forum there is! Guy will be chatting and answering questions with forum members on Tuesday 19th April at 1pm Melbourne time. You will need to be a member to participate but sign-up only takes a minute and is completely free. To see what time the web chat is in your part of the world CHECK HERE To sign up for the forum CLICK ME CONCLUDED
The Wall – Australia & South America A reliable source has told us that plans to bring Roger Waters Wall show to Australia in September/October this year have been put on hold, and that the tour won't get down under until next year. (Another source has suggested February but we can't confirm this). We can also reveal that Roger is planning to tour South America next year and that the height and length of the wall will be TWICE the size! (Presumably for stadiums as opposed to arenas). Remember where you read this first.We also understand that the last wall shows this year will be in July, and that there are no plans to perform further shows AFTER :-}the end of July 2012.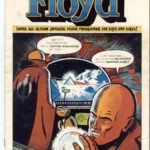 Dusting Off The Cobwebs From time to time we dig through old exhibits to see if there is anything that's been published on this site before, but because of time passing, may not have been seen by some of our visitors in recent times. One of our old exhibits, published here back in 2002 was the highly desirable Pink Floyd 1975 Comic Book, which has already been seen by several hundred thousand people. However, as the pictures we had displayed were processed back in 2002, they were heavily compressed (to assist those on dial up). So we went through the archives and dug out the original scans, and have processed them through the latest in digital technology and are re-presenting them here in a new format. Another bonus is that you can get to download all the larger pictures in one easy zip file. Try the demo thumbnail on the right and if you like what you see, please visit the freshly repainted Pink Floyd 1975 Comic Book Exhibition
Something Brewing? David Gilmour's better half author Polly Samson was recently interviewed by Foyles Books (UK) about the publication of her latest short story collection, 'Perfect Lives'. In the interview she let drop this little pearl. "Also, there are some lyrics to write for David". A new album perhaps?
Graham Coxon (Blur) has Tweeted his followers urging them to see this exhibition on AFG
Syd Barrett Art and Letters Exhibition – Now With Iggy! Syd Barrett: Art and Letters is the first exhibition of its kind, bringing together Syd's paintings, drawings, letters, and photographs. Also featured are photographs of Syd, together with Pink Floyd, and a selection of prints of Storm Thorgerson's artwork. AFG were there on the opening night to bring you coverage of this unique celebration of Syd's work! SHOW ME THE SHOW UPDATE We have now been given permission to publish a picture of the elusive & mysterious Iggy The Eskimo who attended the opening. If you have already seen this exhibition, you might want to check it out again.
Wish You Were Here SACD We have received hundreds of emails over the years (Since 2005 in fact when we first broke the story of the possibility the WYWH SACD. This was after having dinner with Pink Floyd's then Manager, who told AFG that at that time it was a 'very low priority'). Time has passed and we have been keeping a very careful ear to the ground about this release and can now tell you that it's finally on it's way. No date as yet, but be prepared for a BIG surprise when it finally does surface. Please don't email about this because we have told you all we can at this point.
Roger Waters Talks To Al Jazeera In the controversial interview below, Roger talks to Al Jazeera about his passionate campaign for the rights of the Palestinian people. Roger doesn't pull any punches and this is sure to ruffle a few feathers.
Riz Khan - Walls of division
Roger's Tour Ramps Up Just a few short weeks to go until Roger kicks off the European leg of his astonishing Wall tour and we hear that the band will assemble around 14th March to start rehearsals. (The first show is in Lisbon on 21 March) We also understand that merchandise is currently being updated and manufacturing is in full swing. Another tid-bit of info is that Roger has stated on his Facebook page that not only is he planning a Blu-ray release of the tour but there will also be a Theatrical release. Can we also please ask you to stop emailing us about if we have heard anything more about (a) Greece (b) Australia (c) South America. If we knew anything more you would read about it here! Don't forget if you are going to any of the shows, please get pictures (switch the flash off!) reviews, links to video clips and anything else to us as soon as possible after the show. Are you ready for the tour? We are!
Nice One Roger We hear that Roger Waters has lined up 16 orphaned kids for the Zagreb concert on April 13th to join him on stage singing Another Brick In The Wall (PT2).
Storm Thorgerson Film To Debut You may recall we told you last June about an in-depth 90 minute documentary (Aptly named 'Taken By Storm') starring our favourite album designer Storm Thorgerson. The movie at that time was seeking funding, but has come a long way since then and it will see it's preview at the SXSW Festival in Austin, Texas, USA on 11 March (9pm). As well as Storm, the film features David Gilmour, Nick Mason, Robert Plant, Peter Gabriel, Aubrey Powell, Graham Gouldman, Alan Parsons, and members of Catherine Wheel, Muse, The Mars Volta, Biffy Clyro, Damien Hirst and Sir Peter Blake. In addition there are numerous photographers, illustrators & assistants who have helped Storm create his work during the last 40 plus years. Taken by Storm documents Thorgerson's idiosyncratic artistic process (For example: Dragging 765 iron beds onto a beach for the A Momentary Lapse of Reason album). The movie also explores how one of the most powerful image-makers in rock and roll transcended the constraints of commercial marketing to realize his unique artistic vision, creating a powerful visual legacy that resonates throughout contemporary culture. Included is a ton of material from Storm's archives that has never been seen before. "Pink Floyd have given me some footage of a helicopter fly-by shot over the beds on the beach for Momentary Lapse of Reason as well as Paul McCartney's permission to use footage of me directing the Band on the Run cover shoot". said Storm. The movie is expected for wider release later this year and we will bring you full details when we have them.
Just Catching Up
With Roger Waters 2010 tour taking up a lot of our time late last year we had to put a few things aside.Fortunately it's relatively quiet at the moment (the calm before the storm) so we managed to grab a bit of time & listen to a couple of releases we featured, but never reviewed last year.
---
Metallic Spheres – The ORB featuring David Gilmour
The Orb are an English electronic music group known for spawning the genre of ambient house.
Because of its trippy sound, the Orb developed a cult following among clubbers "coming down" from drug-induced highs.
The Orb has maintained its drug-related and science fiction themes despite personnel changes over the years, and the inclusion of David Gilmour on this latest album seemed like a natural progression.
Metallic Spheres (as the album is called) is designed to be heard in two parts – 'Metallic Side' (24'48"), and 'Spheres Side' (25'09") – each 'side' containing five movements.
It's an interesting listen but sometimes wanders off into directions that don't add to easy listening. Mind you, other times it swells into a majestic sea of pure pleasure & enjoyment.
The album comes in several formats (including vinyl) and a standard CD version or the special 2-CD version, including an extra disc, featuring an alternative mix of the album in the new 3D60™ process, which creates a 360-degree sound experience when heard on headphones. Definitely one for the 'must have' fan.
Order Now!
CD Amazon US | 2 CD Version US | Vinyl Amazon US
CD Amazon UK | 2 CD Version UK | Vinyl Amazon UK
(Amazon Ship Worldwide)
---
An Introduction to Syd Barrett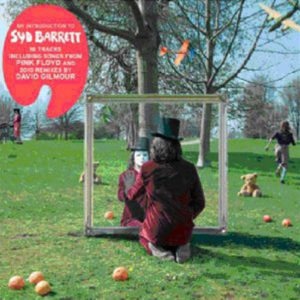 A wonderful introduction Syd Barrett's work. The packaging, and David Gilmour as executive producer for the album is worth the price of admittance alone!
TRACK LISTING
Arnold Layne (2010 Digital Remaster)

See Emily Play (2010 Digital Remaster)

Apples And Oranges (2010 Digital Remaster)

Matilda Mother (Alternative Version) (2010 Mix)

Chapter 24 (2010 Digital Remaster)

Bike (2010 Digital Remaster)

Terrapin (2010 Digital Remaster)

Love You (2010 Digital Remaster)

Dark Globe (2010 Digital Remaster)

Here I Go (2010 Remix)

Octopus (2010 Mix)

She Took A Long Cool Look (2010 Mix)

If It's In You (2010 Digital Remaster)

Baby Lemonade (2010 Digital Remaster)

Dominoes (2010 Mix)

Gigolo Aunt (2010 Digital Remaster)

Effervescing Elephant (2010 Digital Remaster)

Bob Dylan Blues (2010 Digital Remaster)
Order Now!
Amazon.US | Amazon UK
(Amazon Ship Worldwide)
---
Is The Wall Heading To Athens? Greece was one of the original countries that was mentioned when the Wall tour of 2011 was being planned. It was also widely accepted that Roger would play 61 European gigs, and with the announcement last week of a 4th show in Paris, that brought the total to 61 dates. So, it looked like our Greek friends were going to miss out. Now we can't promise anything official but we have just received what we understand to be pretty good info that Roger will play in Athens sometime in July. We stress THIS IS NOT OFFICIAL but it looks like there may be a lot of celebrating going on in Greece soon. More news when we get it.STOP! Please NO MORE EMAILS – This is all we know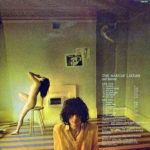 Iggy The Eskimo Alive & Kicking Some might ask 'Who is Iggy the Eskimo?' but if you have ever seen the back cover of Syd Barrett's debut album The Madcap Laughs you would have probably noticed her naked body! (Click on thumbnail for larger view) Iggy was thought to have disappeared in the mists of time (although sometimes reported as a member of a cult, or even married to a millionaire) but amazingly she was tracked down last year and by all accounts is a nice normal person! Now our good friends over at MOJO have run an extensive article on Iggy, complete with pictures and a very revealing story. Be sure to check out the MOJO Article and then pop over to this Dedicated Web Site for more info. Footnote: Special thanks to Mark Blake from MOJO for the heads up. Mark tells us that there may be a sequel to this story, stay tuned to AFG for any more info that comes to hand.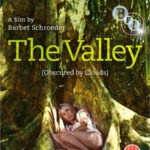 Your Chance To Win Now Here! Here's your chance to win a copy of La Vallee/The Valley (Obscured by Clouds). The British Film Institute and A Fleeting Glimpse are giving you a chance to win a dual format edition package featuring both a Blu-ray and a DVD of La Valley. (Obscured by Clouds) Up until now, only the DVD version has been available in the USA & Germany, but as from 14th February the 'box' edition will be available world wide. This new release is packed with extras, and of course not forgetting a thumping soundtrack from Pink Floyd (released as the album Obscured By Clouds). This is certainly one for the die hard Floyd fans and even if you have seen it before on DVD we are told the Blu-ray is something remarkable. In the meantime at Amazon UK you can pre-order the package at a significant 35% saving (Click image to enlarge) Also, be sure to read the The British Film Institute Press Release  (pdf) Now some lucky visitor to this site is going to win themselves a copy in our simple to enter competition. All you have to do is to tell us the name of the 'intriguing adventurer' in the movie. (Clue:Read the press release). Drop us an email with the 'intriguing adventurer's' name YOUR POSTAL ADDRESS and send to col@pinkfloydz.com Make sure you use the subject heading The Valley or else you can't win! We will draw one winner (with the correct answer) on 12 February.UPDATE And the winner is Anthony Mattera Providence, RI
Thank You! As we venture ever deeper into 2011 we would just like to take the time to say thanks for the terrific response to our Roger Waters Wall Tour coverage in 2010. The site smashed through all previous records and the EXCLUSIVE interviews we featured with Michael & Kipp Lennon, Tim Myer, Colin Lyon, Jon Joyce (twice), G.E. Smith, Robbie Wyckoff, Snowy White, Jon Carin, Dave Kilminster and Harry Waters have been downloaded by record numbers of fans and have received critical acclaim from other substantial web sites & media outlets. If you are one of the few who hasn't yet heard or read these amazing interviews they can be accessed at Behind The Wall or Michael & Kipp Lennon or Jon Joyce We have another exclusive interview on it's way shortly and are now getting prepared for the 2011 tour which kicks off in a just a few weeks time.
Pink Floyd To Stay With EMI Despite all the legal problems between Pink Floyd & EMI it has been announced that EMI have re-signed Pink Floyd. for a new five-year deal with the label. Part of the deal negates an earlier court ruling that EMI could not sell Pink Floyd albums as individual tracks. That ruling stated that they were only allowed to sell them in the digital marketplace as complete albums to preserve the integrity of the albums.

New Year – New Comp Kicking off 2011 in style, we have a small give-away for one lucky AFG visitor. If you were visiting this site back in 2007 you may have read how impressed we were by an up & coming Canadian outfit going by the name LG & Friends, who had just performed a very psychedelic version of See Emily Play in Montreal. Well LG has just released his first CD and some lucky person is going to get a free copy. The album, called 'Consider It Done', features See Emily Play and nine other tracks, and is a worthy addition to any CD collection! Here's more info about the album. To win is easy and the rules are simple, drop an email to col@pinkfloydz.com (make sure the Subject Heading is See Emily Play to make sure it goes to the right place). All we need is your name and postal address. We will draw one email at random on 15 January. Good luck! UPDATE And we have a winner. Congratulations go to Brad Ackland of Victoria Australia.
Roger Confirms As we told you before Christmas, and as revealed in our series of exclusive interviews BEHIND THE WALL all the London Wall shows will be filmed for inclusion for a Wall DVD. Nice of Roger to confirm it on his site, but we already knew and reported on it! AFG First with the news.
2005 | 2006 | 2007 | 2008 | 2009 | 2010 | 2011 | 2012 | 2013 | 2014 | 2015