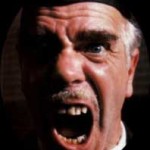 That's Old News!
A repository of things past
2007
More Box Sets On Way We understand that Amazon US have been able to secure another allocation of the Oh By The Way box sets, and are taking orders again. Don't forget that by purchasing from our Amazon links you are assisting this site. Amazon UK | USA – World
Oh By The Way – Amazon US Sold Out? We have had a number of emails telling us that Amazon US no longer has the upcoming box set for sale (you can only register your interest). Amazon US are unable to give us a reason why this is so, and as the set is an import from the UK, we are starting to suspect that the US allocation to Amazon has run out. It's for this reason we are suggesting to our friends in the US who haven't ordered this yet, should in fact order it as an import from UK Amazon In the meantime reports are coming in that some sets have already been delivered and being played as we speak!
Spotted! Billed by the London Times as 'the mothership of all reunions' (we know better, that happened on 2 July 2005) Led Zeppelin reformed for a one off concert at the O2 Arena in London on Monday night (December 10) Spotted in the audience, was none other than David Gilmour and wife Polly. We are hoping that David went along to perhaps get some ideas about a show or tour by the Floyd, but we highly doubt it.
The Pink Floyd Story: Which One's Pink? Forty years after Britain's foremost underground band released their debut album Piper at the Gates of Dawn, Pink Floyd remain one of the biggest brand names and best-loved bands in the world. This film (that airs on BBC One on at 10.45pm on Wed 12 Dec) features extended archive footage, some of it rarely or never seen, alongside original interviews with the four surviving members of Pink Floyd and traces the journey of a band that has only ever had five members, three of whom have lead the band at different stages of its evolution.
The Spider Pig Grounded Those following the story of the Simpsons 'spider pig' and it's intended rise to glory, will be disappointed to know that bad weather conditions prevented the oinker from taking off. Be sure to check out this hilarious clip for a peek at the attempt.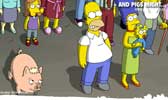 The Spider Pig Cometh If you're taking a stroll in South West London tomorrow (Thursday 6 Dec) and see a giant pig in the skies, don't worry, it's not the drugs finally taking their toll on your sanity, it's just Spider Pig! So if you have nothing better to do, head down to Battersea Power Station where a double decker bus-sized inflatable Spider Pig will be moored to the roof of the iconic power station to recreate the 1977 Pink Floyd stunt for the sleeve of their 'Animals' album (and promote the release of the Simpsons Movie DVD). Thirty years ago, the Pink Floyd pig broke loose and caused havoc for air traffic controllers when it rose to 20,000ft so this time there is apparently a SAS-trained marksman on hand to plug the porker if he tries to make a run for it.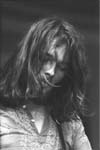 Leeds 1970 In 1970, engineering student John Rettie photographed a legendary string of Refectory concerts for the University Of Leeds student newspaper. John managed to get pictures of an amazing line-up of artists, including Led Zepplin, Rolling Stones, The Who, Yes, Pink Floyd, and many others. A few of the shots appeared in the paper, and then John, a self-confessed pack rat, filed his negatives away for thirty-seven years, finally seeing light of day in late 2007. Now we've got the Pink Floyd photos, thanks to John's generosity, and we're sharing these fantastic shots with you. LEEDS 28 February 1970
From The Rumour Mill Will Roger Waters be appearing at the Coachella Festival in April 2008, and even going on tour? We don't want to get hopes up, only to disappoint later, so we stress THIS IS A RUMOUR ONLY Obviously if we hear more we will be sure to let you know. UPDATE Roger's Manager has been in touch & officially denied these rumours. THE FORUM is currently speculating otherwise though!
Above are a few pictures from the private viewing night of Storm Thorgerson's art exhibition at the Elms Lester Painting Rooms on 22 November. The exhibition, known as' Mind Over Matter…The Images of Pink Floyd' has been attracting large crowds, but there are still some art works available for sale. The exhibition runs until 4 December. Many thanks indeed to John Davies for the pics.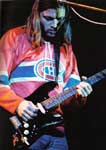 The Black Strat by Phil Taylor – A Brief Review I must admit it was with some trepidation that I opened this book. Not being at all technically minded, I thought I was going to read page after page of technical jargon, which to be honest, has very little appeal to me. However, I'm pleased to say that my initial thoughts were proven wrong, and this is a great little book (about A4 in size, 128 pages) and a yummy read! Packed with countless breathtaking pictures (many never having been seen before), the author manages to weave a fascinating tale about the trials & tribulations of David Gilmour's Black Strat over the years. Sure there is a wealth of technical info, but it's easy to read for a layman like myself, and is actually very enthralling. Apart from the previously mentioned pictures, the highlight for me is how Phil doesn't use flowery language, but tells his story in a down to earth manner. You can read this book from cover to cover in a couple of hours, but you will want to go back to it again & again to pour over the incredible pictures, and be transported – backstage & back in time. Essential reading for any Floyd fan. Col More info & to order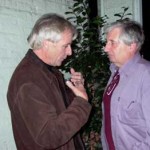 Storm In London Friends of Storm Thorgerson have been in touch to remind us that Storm's world traveling art exhibition is currently in London. The exhibition, known as' Mind Over Matter…The Images of Pink Floyd' is on at at Elms Lester Painting Rooms, 1/5 Flitcroft Street, London WC2 8DH (off Denmark Street). WEBSITE It runs from now until December 4, and there are currently about 60 pieces of work there, all of which are for sale. If you haven't seen it already (or even if you have) catch up with our extensive coverage of the tour, which includes a number of exclusive interviews and dozens of pics, including some exclusives of Rick & Nick. TAKEN BY STORM
Pink Floyd In De Polder Our Dutch & Belgian friends are in for a treat. Pink Floyd In De Polder (which translates to Pink Floyd In The Lowlands) is a new book on Pink Floyd. The book covers the Dutch (and Belgian) chapters in Pink Floyd's history, in the 40 years from 1967 onwards. Holland was the destination of the band's first appearance outside the UK. The 228 pages are packed with nearly 150 images and pictures, most of them previously unpublished, including the only known picture of Syd Barrett performing live with Pink Floyd in The Netherlands, the first ever concert photo of David Gilmour ( February 1968), and previously unseen pictures of the band taking the stage of Paradiso, only to announce that they aren't allowed to perform! FULL DETAILS

Blind Auction Here's an unusual item. It's an authentic mask, as worn by the kids in the movie The Wall. To make this even more special, the mask has been signed by the films animator Gerald Scarfe. (Comes with authentication) One of these masks (unsigned we understand) was recently spotted on a movie memorabillia site for £750. This one is being sold by blind auction, direct from this site. If you are interested in owning this very unusual part of Pink Floyd's history, then you can make a blind bid for it. Send your bid (minimum £400) direct to andy_cooke@blueyonder.co.uk Bidding will close at midnight (Brisbane time) on 11 December. The highest bidder who reaches the reserve will win the auction. The equivalent of eBay fees will be donated by the seller to this site. In turn that will be donated to charity. CONCLUDED
Worlds Best Forum? Well we like to think so. The members of the Fleeting Glimpse Forum just got together, and in a few short days raised enough funds to send the AFG site & forum owner (Col) from Australia, to Denver Colorado to see Roger Waters play! We think that's newsworthy, and want to send a big THANK YOU to all who who have contributed. We are all very proud of our forum, and invite you to join, totally free, and get to meet some of the nicest Floyd/Waters fans on the planet.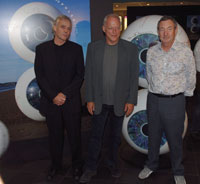 Pink Floyd Giant Eyeballs For Sale! Crisis are auctioning off a pair of signed Pink Floyd giant eyeballs, one of only ten specially commissioned pairs, used on the cover of the DVD 'Pulse', in order to help raise much-needed funds for the homeless this Christmas. The eyeballs will be auctioned off on eBay from the 14-20 of December with all proceeds going to the national homelessness charity Crisis. The eyeballs, approx six feet high, have been signed by all members of the band. David Gilmour, who is a well known supporter of the work of Crisis, commented that, "The eBay auction will not only raise much needed funds for the charity but will also raise awareness of the plight of the homeless at a time of year when they are most vulnerable." CONCLUDED
Shock Horror! Would it surprise anybody out there (pun intended) that there was a delay with a Pink Floyd release?? We thought not, so it should come as no surprise that it appears there's going to be a delay with the upcoming 'Oh,By The Way' box set! The official Pink Floyd (EMI) site has finally released details about the box set, and they are stating a release date of 10 Dec (11 Dec US). The more cynical amoungst us might notice that they don't mention which year………By The Way, pre-sales of the set are sky-rocketing, and we are betting this is going to be a sell out, so we suggest you pre-order now. UK Amazon | USA – World
David Gilmour 'Crisis' Auction David Gilmour has long been a supporter of Crisis, the UK charity for the homeless, most recently via the sale of signed Pink Floyd inflatable eyeballs. David has now very generously donated signed proofs of DVD-related artwork, to be auctioned via eBay on November 19th. A total of 17 lots will go live on eBay at 5 pm UK time on Monday, ready to receive offers. Each auction will be timed to finish slightly after the last to ensure fans who miss out on one item have a chance to bid on others. (AUCTION CONCLUDED £4174.17 Raised ) Ebay can be a minefield for those unsure of an item's provenance, but in this case the genuine items are being sold directly by the charity through their eBay identity crisisuk, so look for that. Most of the items are works in progress by sleeve designer Steve Knee of Blade Design; prints include some alternative designs for the 'Remember That Night 'cover and some poster art. Andrew Page, Director of Fundraising at Crisis said, "We are very grateful to David for the huge support he gives to Crisis. The money raised from the sale of these items will support our work fighting homelessness and our projects which empower people to transform their lives." Please feel free to donate to Crisis at any time. Their website is at https://www.crisis.org.uk (With thanks to David's Management)
Nick Mason At Berlin Jazz Fest (Above) Nick appeared alongside his old friend Michael Mantler at the Berlin Jazz fest on Friday night (2 Nov). Nick has been a guest of Michael's before, having appeared with him on May 11th, 1984 in Cologne, and February 8th, 1987 in Frankfurt. A few pictures from the event are featured above courtesy Bernd Ahlgrim

Echoes – Dedicated Website Author Glenn Povey has been in touch to tell us that a dedicated website has been set up for ordering his fantastic "Echoes: The Complete History of Pink Floyd". This really is a 'must have' for any Floyd fan, and in our opinion, is probably the most complete, and best illustrated book about the Floyd that has ever been written.
Snowy White Clips Long time Pink Floyd & Roger Waters augmenting musician Snowy White has a new album out on 12 October. Named Live Flames, the live album , which was recorded in the UK in 2006, features Snowy's regular band The White Flames. You can now get to listen to a selection of clips from the upcoming album by visiting the Snowy White Fanclub
Young Bricks In The Wall A documentary with a difference goes to air on BBC1 TV on Wednesday, October 3rd at 10:40pm. It features the kids who were used in the Floyd classic Another Brick In The Wall. The producer of the programme, Kirsty Garland, tells us that program looks at the story of the school kids who recorded the song. The doco features the kids at a school reunion and discovers what happened that day, and what has happened in their lives. (Thanks Kirsty)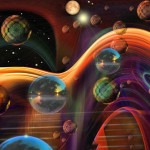 Duality Designs, an International fine art print company that provides feng shui-based images for homes and offices, periodicals and apparel around the world, recently started experimenting with audio imagery, and have developed track-tuned art works based around albums in the Pink Floyd catalogue. We have been given exclusive rights to bring you a collection of great images,themed around the Dark Side Of The Moon, Wish You Were Here, and Animals albums. Check out the collection
Nick Helps Out Drums were beaten, guitars were strummed and the audience cheered – but although drummer Nick Mason was on stage, this was no Pink Floyd reunion gig. Nick was instead jamming with the budding stars at a disabled children's special school – who had prepared for the visit by watching an old concert recording.
Black Strat Ready To Rock! Phil Taylor (David's personal guitar technician) has been in touch to tell us that it's all systems go for his new book 'The Black Strat' . The book, that tells the official chronological story of David Gilmour's favourite legendary Black Stratocaster from 1970 to the present, is on sale from 15th November, but only from Phil's Official Site
Luck Of The Irish If you happen to be in Northern Ireland on Sunday 30 September, make sure you visit The Brass Monkey at Sandy St. Newry Co. Down N Ireland. Newly formed tribute Paddy Floyd will be raising the rafters, playing a fine selection of Floyd tunes. Paddy Floyd consist of a group of musicians from other Floyd tributes, so be prepared to have a blast!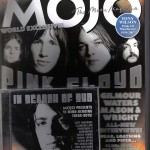 Pink Floyd In Mojo The October edition of the most excellent Mojo magazine, features a great spread on Pink Floyd. The Floyd are featured on the cover, and there's an excellent 12 page article, which has all-new interviews with the band about Piper At The Gates Of Dawn. But that's only the start. There's a wonderful 6 page article on Syd Barrett. (1967…The Year That Destroyed Syd Barrett) But that's not all! You also get 15 mind-bending freak-outs (tracks) on the bonus CD. The CD, named 'In Search Of Syd', contains tracks from artists such as Soft Machine, Frank Zappa, Pink Anderson, Floyd Council, Hawkwind, and many more.
New Nick Mason Book??? Although we have received nothing official as yet, it is claimed that Nick Mason has a new book in the works, that's slated for release in October 2008, and reputedly called Pink Floyd On Tour. Amazon UK are currently taking pre-orders for the book, even though it's release date is over a year away! With many thanks to Pulse & Spirit for bringing this to our attention. UPDATE – Nick Mason has denied that there is any truth in this story.
Oh By The Way – No DVD We have had it confirmed by Pink Floyd Management, that there will be no bonus DVD included with the upcoming box set. It was previously understood that a DVD which contained interviews with the band about the 40th anniversary, and landmarks in their career, was to be included.
[URIS id=14539]
Oh By The Way That's the name for the upcoming box set. As this is a limited edition worldwide, we suggest you pre-order now, to avoid disappointment later. UK Amazon | USA – World
Too Many Re-Releases? The recent announcement of the upcoming box set has certainly caused a huge debate in THE FORUM Some fans are claiming that they have had enough of re-releases, and will not be buying the box set. They say they have multiple copies of the music already, and this is just overkill. Others are saying this is a great idea, and will replace their old worn out CD's, and comes just in time for Christmas. Our long time correspondent JCE is clearly in the 'Won't Buy' camp, and he tells us why, in this Exclusive Article for A Fleeting Glimpse.
Hard Rock – Black Strat In a stroke of great timing, a picture of David Gilmour's Black Strat, hanging in the Hard Rock Cafe in Miami Florida, has just been sent in. The picture was taken back in 1996, prior to David requesting the guitars return. (It was on loan to the Hard Rock for 10 years.) To accompany the picture, there's also a fascinating story about the condition the guitar was returned in, and the resulting correspondence, from a not too happy Phil Taylor. (David's personal guitar technician) . We're betting Phil mentions this incident in his upcoming book! HARD ROCK ME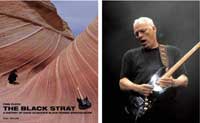 The Black Strat As publication date (1 November) fast approaches, we thought it time to tempt you with a fleeting glimpse of what is on offer here. The book tells the official chronological story of David Gilmour's favourite legendary Black Stratocaster from 1970 to the present. (As can be seen in the film Pink Floyd: Live at Pompeii, at the 2005 Live 8 Pink Floyd reunion and on David's 2007 Remember That Night.). Written by Phil Taylor – David's personal guitar technician and the band's chief backline tech since 1974 – the only person to know Pink Floyd's equipment better than the band themselves! Phil tells us that there are 170 photos in his book, and we are betting many of them have never been seen before. A word of caution about ordering. You may find Amazon have this book listed. Phil told us that the ONLY way to order the book, is through Phil's dedicated site, which will be launched very soon………………. Stay tuned for more details. UPDATE Phil has been in touch to tell us that there has been a small delay in the publication date, which is now 15 November.
Pink Floyd Box Set – Pre Order Now!!! As we exclusively revealed some weeks ago, there's a Pink Floyd Box Set on it's way, and you can be one of the first to order it! Amazon UK have started taking pre-orders for the set, and here's you chance to not only secure this for yourself, but you can also assist this site by doing so. So come on, get your orders in now. We are currently chasing up USA details, and will have this info for you as soon as possible. UK ORDERS
Rick Wright Confirms New Album In The Works Regular visitors to this site will recall we broke the news about Rick being keen to make a new album back in April 2006 after a meeting with Pink Floyd Management. Now, in an interview with Reuters, Rick has confirmed "I'm going to do an instrumental album, based on the piano, and I've (got) loads of stuff recorded. It depends how I treat the piano, and whether I need other musicians to play on it. I've got the compositions down. But it's not imminent — hopefully next year". You can read the full interview HERE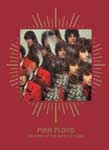 Piper At The Gates Of Dawn Re-Release Delay Originally scheduled for release on 27th & 28th August, we now understand that the release dates have been put back as follows. The UK edition (Both 2 & 3 CD sets) will now be released on 3 September. The US 2 x CD set will be release on 11th September, with the 3 x CD set being issued on 18th September. You can order the 3 x CD Set Storm Thorgerson designed package as follows United Kingdom 3 x CD or USA/Rest Of World 3 x CD Or the standard 2 x CD Set – UK | USA/Rest Of World The official reason giving for the delay is as follows. "While searching the EMI and Abbey Rd archives for the original master tapes to be used in this release, it became clear that the producers had unearthed some previously unreleased versions of tracks from the 'Piper' sessions. In order to allow thee rare and previously unreleased new versions to be included on this special anniversary edition, it has been necessary to move the album release date back 1 week."
David Gilmour Signed Lithograph Congratulations to the winner of our recent Remember That Night competition. We were overwhelmed with the amount of entries we received. The lucky winner of a signed David Gilmour lithograph is Julien Richard of Dambenois France.
Spare Bricks Folds We are sad to report that the wonderful online Floyd webzine 'Spare Bricks' has just published it's last issue. Editor Mike McInnis stated " Pink Floyd is essentially defunct, and it is hard to stir up enough excitement over a couple of sparse 'greatest hits' tours and a four-song reunion to keep us going" Catch the very last edition, which focuses on a look at Pink Floyd through an academic lens. Spare Bricks Final edition
Pigs Might Fly Winner Congratulations to Brad Wallace of Angus – Scotland, who is the winner in our recent competition to win a copy of this most essential book . If you missed out, fear not. You can order the book at our special Amazon links US | UK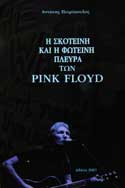 It's All Greek To Us! A nice little surprise turned up at the AFG office recently. Greek author Anthony Petropoulos sent us a copy of his latest book. Not being versed in Greek, we have been unable to read it, but thoughtfully, Anthony gave us a run down of the book in English. Our Greek readers will be in for a treat. The book, titled 'The Dark & Bright Side Of Pink Floyd' covers the history of the band, from the 60's up to the Live 8 performance. This book claims to be "the most complete biography, study and guide for Pink Floyd in the Greek language", and we have no reason to doubt that. If you are interesting in purchasing a copy, the author can be contacted at antonispetropoulos@yahoo.com
New David Gilmour Interview Rolling Stone have an exclusive interview with David, and it's not all good news. Once again, David slams the lid shut on a Floyd reunion (with or without Roger). However, there is some good news. David appears to be keen to get another new solo album out. When asked how long it will be, he responded "not too long"
Win A David Gilmour Signed Lithograph! We are celebrating the release of David's new DVD (Remember That Night) by giving you a chance to score a very special prize. One lucky person is going to win a superb lithograph, signed by David Gilmour himself! To be in with a chance of winning this great prize, all you have to do is CLOSED with the subject heading REMEMBER. Include your name & address, and tell us on what date did David launch his DVD from the Odeon? (the answer is on this page). Entries close Midnight (Brisbane time) 29 Sept. We will draw one winner from the correct answers. One entry per person please. With thanks to Electric Artists. CLOSED
Pink Floyd Box Set We can now reveal that the upcoming box set will contain all 14 studio albums. (16 discs) As we stated previously, the CDs will be packaged in miniature album wallets, and it's hoped that the original album inserts will be included. Also, as advised, the box has been designed by Storm Thorgerson, and planned release date is November. Please, no more emails!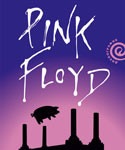 Inside Out In Russia Nick Mason's incredible book about the history of Pink Floyd has just gone on sale in Russia. There's a limited edition of 5000 copies, priced around 10 Euros. The Russian version's called "Вдоль и поперек: Личная история Pink Floyd" (bet you didn't know that!) with thanks to Petrovich.
Roger Waters Buys NY Townhouse For $14.995 million The renovated five-story home on East 61st Street, featured in Vogue and House & Garden after its extensive makeover in 2004, includes four bedrooms (with a full-floor master suite), three full and three half baths, a double-height living room with a 26-foot wall of glass overlooking the landscaped garden, loft space and two terraces. It also has French parquet floors, ebony powder rooms and an elevator. FULL STORY
Dave Kilminster – Ace guitarist and former member of QANGO and John Wetton's solo band, will be in the U.S. next week for a charity performance for VH1's Save the Music Foundation. While in New York, he is going to be at Manny's Music Store, a bastion for professional musicians for a meet and greet on Tuesday 25 September, 5.30pm til 7pm. This is thoroughly informal and people who come to the store can just come in and chat with Dave about anything and everything… his new album, Scarlet, what it is like to work with people like John Wetton, Carl Palmer, Keith Emerson, Roger Waters… in fact, about anything and everything! Here is the address where he will be… Manny's Music 156 West 48th Street (between 6th & 7th Ave) New York, NY 10036 (212) 819-0576 (800) PRO-MANNY (Thanks jce)
Projection, Lights, and Staging News Last months issue has a Great Spread (pdf) on the production side of Rogers' 2007 tour.
Gilmour At The Odeon – Report Last night (6th Sept) saw the launch of David's upcoming DVD Remember That night. David performed Castellorizon, before the showing of the 90 minute excerpt from disc 1 of the HD version of the DVD. After that, there was a Q&A segment, and then David called Rick Wright, Guy Pratt, Jon Carin, Phil Manzanera, Dick Parry and Steve Di Stanislao to the stage. The band got together for an 'Island Jam', which by all accounts went off! Check out the REVIEWS & PHOTOS & VIDEOS
Remember That Night Round Up Tomorrow night (6th September) sees David Gilmour at the Odeon Leicester Square (London). David will be at the HD Cinematic World Premiere of Remember That Night, his live concert film that was filmed at the Royal Albert Hall in 2006. The event will be transmitted live via satellite simultaneously to other theatres in the UK and Europe. During the evening, David will answer a selection of fan questions and perform one number live on electric guitar. Then on 15th September, David will be at the Ritzy Picturehouse in Brixton (London). This time it's North Americas turn, as this event will be beamed live to 166 locations
Roger Waters Plays With Supergroup Singer Jon Bon Jovi formed a special supergroup to celebrate the Labor Day holiday, comprising Billy Joel on piano, Jimmy Buffett on guitar with Paul McCartney and Roger on vocals. The impromptu performance took place a party Bon Jovi threw on Sunday night (2 Sep 07) at his Long Island, New York home. They performed Bon Jovi and Beatles tunes, along with many of Billy Joel's songs.
B*X S*T In an EXCLUSIVE INTERVIEW for AFG last year, Storm Thorgerson mused that a future box set from Pink Floyd may be called "Man and Boy". Now we are not saying that will be the name, but we are saying there WILL be a box set in November. The CDs will be packaged in miniature album wallets and it's hoped that the original album inserts will be included. We can also tell you that the box has been designed by Storm Thorgerson.
Psssst! Stay tuned for a major announcement. Clue B*X S*T (2 words) November. More info when we are able…………
Psychedelic Renegades At An Affordable Price Floyd fans need no introduction to this highly sought after book by Syd Barrett's photographer friend Mick Rock. Psychedelic Renegades was first released in early 2002, with a limited run of 950 copies, with 320 copies being personally signed by Syd. Of course, these highly prized autographed copies sold out in an instant, and to try to buy a copy from somebody today would cost an arm & a leg. There were also 630 'Regular Copies' (not signed by Syd), and we understand that there may be limited numbers left, at £285 each at GENESIS PUBLICATIONS If that's a bit rich for your blood, we have some good news for you! At the end of October, an affordable version of the book goes on sale. ($19.97 US or £13.19 UK – at time of writing). This is a hard cover book, that contains dozens of photos of Syd, including the photo session in and around Syd's London flat which culminated in the cover for his first solo album The Madcap Laughs, and a further session at Syd's family home in Cambridge. You can pre-order this great book at our special Amazon links US | UK (Thanks to Robbie in Montana for assistance).
Pigs Might Fly – Release Date Brought Forward Originally scheduled for release on 4 Oct, we are delighted to tell you that this eagerly awaited book is available NOW! To recap an earlier story, the author Mark Blake ( Editor-In-Chief Q & Mojo Special Editions), has written a book that promises to be a brilliant read, as it's the first full biography of the band for 15 years. It also features nearly 100 interviews, some with band associates who have never spoken about their associations with Pink Floyd before. You can order the book at our special Amazon links US | UK
David Gilmour Nominated For Grammy David has been nominated in the category Best Rock Instrumental Performance, for Castellorizon, from the album On An Island. He's up against some stiff competition, with Joe Satriani, Peter Frampton, The Flaming Lips, and The Arctic Monkeys also nominated in that category
OK We Surrender! Normally we try to avoid putting the results of polls on this site. It's our view that they are pretty meaningless, and in fact can be manipulated quite easily. However, we have received a BARRAGE (Literally dozens) of emails telling us about the ABC poll, as to what is Australias favourite album. Of course, we all knew that Dark Side Of The Moon would win!
Roger Waters to perform at VH1 Gala Roger will perform on the same bill as Jon Bon Jovi and John Mayer at the VH1 Save The Music Foundation's 10th anniversary gala on September 20th. The event is being held at the Lincoln Center in New York City, where Former President Clinton and his wife, Sen. Hillary Rodham Clinton, will join Mariah Carey and others as honorees. SOURCE
Roger Sells Up Roger Waters has sold more than a brick in the wall on Fifth Avenue. Roger has unloaded three apartments he was combining on the 49th floor of 51-story Olympic Tower for $14.5 million. Included in the deal is a smaller studio condo on the 23rd floor, which he bought for guests and the hired help. Roger bought the four units in 2004 for just under $13 million. He also has a smaller condo in SoHo he bought last year for $1.4 million. (Our thanks go to the New York Post for giving us the direct heads up on this story)
Pigs Might Fly – The Inside Story Of Pink Floyd Our good friend Mark Blake, Editor-In-Chief Q & Mojo Special Editions, has been in touch to tell us that he has finished writing his book about Pink Floyd, which he has aptly titled 'Pigs Might Fly'. This looks to be a brilliant read, as it's the first full biography of the band for 15 years. It also features nearly 100 interviews, some with band associates who have never spoken about their associations with Pink Floyd before. The book will be published worldwide by Aurum Press on 4th October. We hope to be bringing you a review of the book closer to publication date.
David Gilmour To Perform Live At DVD Launch David's OFFICIAL SITE and blog have reported that he will be performing live at the Odeon Leicester Square (London) on 6 September. The event is to launch David's new DVD. The performance, Question & Answer session, and a cinematic version of the DVD will be shown, and transmitted live to theatres across Europe & beyond. Please check David's website for more details. You can pre-order the DVD from Amazon USA and save $7.99!
Pearl Jam 'Censorship' Furore Continues The show at Lollapalooza on 8 August featured Pearl Jam performing their song "Daughter" singing modified lyrics to the tune of Pink Floyd's "Another Brick in the Wall" However these words were cut from the AT&T webcast: – "George Bush, leave this world alone." (the second time it was sung); and – "George Bush find yourself another home." When asked about the missing parts of the performance, AT&T informed Lollapalooza that portions of the show were in fact missing from the webcast, and that their content monitor had made a mistake in cutting them. Needless to say this censorship has caused a huge outcry that doesn't seem to be abating.
Roger Waters and his band ended their massive world tour on Saturday 14 July in Toronto, Canada. This has easily been Roger's most successful tour to date, playing to sell out crowds just about everywhere he went. We all look forward now to a new album (Hopefully some time this decade!) and possibly a DVD of the tour.
Roger Waters Steals Live Earth Show! Roger and the band put in an amazing performance at the Live Earth event, so much so, that they are being acclaimed as the best of the 150 bands that performed throughout the world. The set list consisted of The Flesh, Money, Us And Them, Brain Damage/Eclipse The Happiest Days Of Our Lives – Another Brick In The Wall pt 2. The crowd were on their feet as a bunch of young kids from New Jersey took to the stage with Roger, and joined him in Another Brick (pt2). A giant inflatable WHITE pig was launched to the amazement of some of the crowd.
Piper Re-Release Date Change EMI Records have now brought the worldwide dates in line, to be Monday 27th August in Europe (Italy 24th) and Tuesday 28th August in North America.
Roger's 2007 Tour Grosses $31 Million! It's been reported by pollstar.com that Roger has landed the No. 1 world spot in ticket sales so far for this year. He is the only artist to have moved more than 1 Million tickets, for a gross of $30.9 million, with an average ticket price of $80.90. His 2007 tour ranks No.6 on the North American charts.
The Thing About Syd BBC Radio2 will be airing a Syd Barrett documentary on 21 July at 8pm that comes up to date with an exploration of Barrett's passing and the fulsome tributes in the media with comments from editors and journalists about what made Barrett. The program also features interviews with members of Pink Floyd. FULL DETAILS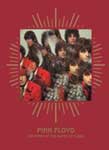 Piper 40th Anniversary UK 3CD Our Amazon UK store is now taking pre-orders for this highly anticipated release. You can order the 3 x CD Set Storm Thorgerson designed package as follows United Kingdom 3 x CD or USA/Rest Of World 3 x CD Or the standard 2 x CD Set – UK | USA/Rest Of World
Roger Waters Live Earth Appearance We have been deluged with questions about what time Roger will be appearing at the Live Earth event in New York on 7/7/07. Roger's Manager has just been in touch to tell us that whilst the actual time is unknown, Roger will be performing after Bon Jovi and before 'The Police'.
Parting Of The Ways All good things come to an end, and now that Roger Waters has finished his 2007 tour, the individual members of the band are now starting to go off in their own directions. Snowy White is leading the way, by announcing his own tour, with his old band The White Flames. Snowy kicks off a European tour on 26 September. Full Tour Dates Dave Kilminster is also moving his solo career along, and will participate in a web chat at on August 4 at 7pm ET (UK Midnight) You will also be able to listen to his new CD 'Scarlett'.
Piper 40th Anniversary 3CD & 2 CD Sets – Pre-Order Now Pre-orders are now being taken by both our UK & USA/Rest Of World Amazon stores. The special and regular editions are planned for release on August 27th in Europe, and August 28th in North America. The packaging of the special edition has been designed by Storm Thorgerson, and resembles a cloth-covered book, which holds 3 CD discs, along with a 12-page reproduction Syd Barrett notebook. There is also a Standard 2 X CD set. You can order the 3 x CD Set Storm Thorgerson designed package USA/Rest Of World | UK or the Standard 2 x CD Set UK | USA/Rest Of World Purchasing through Amazon this way helps keep this site afloat.
David Gilmour Records TV Show. David's Blog has reported that David has just finished recording a TV program for the BBC at his Astoria houseboat-studio. It's to be a 3 part series about the history of the guitar, with David appearing in the final part. No air date has yet been reported.
Nick At Goodwood (Above) Our friend Phil Evans caught up with Nick Mason at the Goodwood Festival Of Speed on the weekend of 23/24 June, and has kindly sent along some great shots.
Roger Waters DVD The Calgary show was also filmed. Our sources tell us that Roger will look at the footage from all 4 shows recorded (Manchester, Birmingham, Vancouver & Calgary) to decide if a DVD is viable. In addition, Ian Ritchie's blog has confirmed that Graham Broad's new drum kit had to be 'disguised' (for continuity purposes), presumably so that it looked to be the same in all 4 shows.
Date Change We have had official word from Roger's Manager that Roger's scheduled date at Darien Lake has been changed from 13th July to 12th July. This is due to logistical difficulties in getting to Canada in time to perform the following day in Toronto. Tickets for July 13th show are valid for the July 12th show.
It's Official Pink Floyd's OFFICIAL SITE is carrying the news about The Piper At The Gates Of Dawn re-release. There are a number of small details about this release that we didn't carry in our news items about this, so pop on over to the official site to get the fine detail.
Thank You!
Whew! What an amazing month June has been. We have managed to giveaway boat loads of prizes that will be going to Floyd/Waters fans throughout the world. Just a shame everybody couldn't win a prize. There will be further competitions coming up throughout the year, so make sure you call in whenever you can to get your Floyd fix.
We would like to once again thank our sponsors, who made this all possible
Rock Music Memorabilia | Anthill Trading | Accelerated Capital | Bravado | Brain Damage | Circus Earth
Winners for the month of June 2007
Paula Nugent – Canterbury, Kent UK – Roger Waters Tour T-shirt
Stephanie van der Linde – Clarenville, NL Canada – DSOM Lighter
Paul Trotman – Dunedin New Zealand – Roger Waters Tour T-Shirt
Mark Giardina – Marlborough, MA USA – DSOM billed Beanie
Angela Halstead – Atco, NJ USA – Division Bell lighter
Miles McIsaac – North York. Ontario Canada – Black Tee – Wish You Were Here Man on fire art
Anne Marchant – Exeter, UK – There Must Be A Better Way (book) / Syd Barrett Tribute Prog.
Stefan Demarbaix – Loch Lomond, Scotland – 1975 Knebworth T-Shirt
Roy Gilgun – Ramat-Gan, Israel – Wish You Were Here Lighter
Meghan Griffin – Rixeyville, VA USA – Black Tee – Distressed DSOM logo 1973 Tour
Jeremy King – Portland, Dorset UK – Circus Earth CD PLUS Syd Barrett Tribute Programme
Natalie Lyons – Romford, Essex UK – Roger Waters 2007 Tour Programme
Mark Fuge – Prospect, NSW Australia – 1975 Knebworth T-Shirt
Brian Young – Indianapolis, IN USA – Long sleeve Tee AMLOR art front/ World Tour 87 back
Bert Stronks – Tiel, Netherlands – Charcoal tee with DSOM 1973 Tour
Paul Adams – Lancashire UK – 1975 Knebworth T-Shirt
Julien Richard – Dambenois, France – Black Web Belt with DSOM logo on buckle
Calum Barnes – West Lothian, Scotland – Roger Waters Tour T-Shirt
Kuznetsov Roman – Moscow, Russia – Circus Earth CD
Dan Myers – Fishers, IN USA – Black Tee with Delicate Sound of Thunder art
Carlo Ruberto – Göteborg, Sweden – Dark Side Of The Moon coffee mug
Lauren Juliff – Staines, UK – 1975 Knebworth T-Shirt
Michael Schuster – Sunderland, UK – Roger Waters Ceramic Mug
Andrew Beale – Lunenburg, MA USA – Roger Waters Tour T-Shirt
Matt Gazzara – Hammonton, NJ USA – Dark Side Of The Moon wallet
Clarification A few days ago we reported that EMI had issued a press release regarding the upcoming re-release of Piper At The Gates Of Dawn. We wish it to be known that the information received by us was not an official public press release, but was in fact an internal memorandum.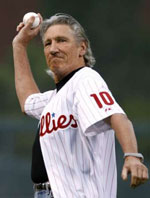 Roger Waters meets the Phillie Phanatic after Roger threw out the first pitch at the Phillies V's Giants game on 1 June. For the record, the Phillies got thumped! MORE (Thanks to both Christopher Avery & Mitch S for their help with this story)
Piper Confirmed! We are very happy to tell you that EMI have just issued a press release*(See above) about the upcoming Piper At The Gates Of Dawn re-release. Release date is scheduled for 3 September 2007 and will be a Deluxe 3 CD set, in a DVD sized hardback book format with a reproduction of a previously unseen Syd Barrett notebook. There will be a Stereo disc, mono disc version of the album (different takes of the tracks), and a 3rd disc of all 1967 singles and B sides, plus unreleased edits of 2 tracks (TBC), all in sequence. All music remastered by James Guthrie. A 2 CD standard version of the stereo and mono discs, but without booklet and singles disc, will also be released in a brilliant box and will be priced at deluxe 1 CD price.
"We Just Did A Liquid Light Show For Pink Floyd" Ever wondered what a Pink Floyd related event might look like from the lighting crews point of view? A team of legendary psychedelic lighting people, including Pink Floyd's own Peter Wynne-Willson, were employed to do the lighting for three recent Floyd related events. Namely 'Games For May', 'Syd Barrett – Madcaps Last Laugh' (Where Roger Waters & Pink Floyd performed), and 'Our Technicolour Dream'. Optifanatics (part of the lighting team) were given special permission to photograph these events, and have been in contact with us to bring these stunning photos (and a few videos) to your attention. Simply select the show of your choice from the pictures below, and we will whisk you away to view and enjoy.

Piper Latest We now have some more info on The Piper At The Gates Of Dawn re-release. We still stress that this info is not from our usual official sources, but does come from somebody highly placed in the record industry. The info we have been given is that the 4 members of the band are working on the project (even though Roger is on tour), and that there is a collaboration between David Gilmour & Roger Waters. It's said that the cover will be done by Storm Thorgerson, and the 5.1 sound by James Guthrie. The 40th anniversary edition will be one CD with extra tracks. It's not known which tracks these may be, but there will be surprises. Expected release date between August and September and it will be a special tribute to Syd Barrett. We repeat, this is NOT OFFICIAL.
Rumours Abound! We are hearing persistent rumours that 'The Piper At The Gates Of Dawn' (Pink Floyd's first album released in 1967) is currently being worked on, (with possible band participation?) and that we can expect to see a 40th Anniversary edition issued later this year. Is there any truth in this? To be honest, we don't know, but if we find out we will be sure to bring you the news!
Last Minute Decision? We understand (but stress this is not official) that David, Nick & Rick only agreed to perform at the Syd Barrett event (last week) on the actual day of the concert. The information comes from a very good source.
Pink Floyd Appear At Syd Barrett Tribute!!! Major surprises at the Syd Barrett tribute show at the Barbican in London on Thursday night. (10 May) The event, organised by Joe Boyd, included people such as Robyn Hitchcock, Chrissie Hynde, and Kevin Ayers. But then in a major surprise Roger Waters took the stage to perform Flickering Flame with Jon Carin. Then in the second half David Gilmour, Nick Mason and Richard Wright came on and performed Arnold Layne, before closing the show with most of the other performers, singing Bike! Arnold Layne | Bike | Flickering Flame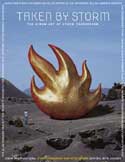 Taken By Storm – The Book A superb collection of the best album artwork by Storm Thorgerson. It provides both a showcase for his recent work and an anthology for his previous works. Featuring many instantly recognisable, classic album covers that have become masterpieces in their own right and iconic images. The book features images Dark Side Of The Moon , Led Zeppelin, Muse, Offspring, The Cranberries, Audioslave, Ian Dury and The Blockheads, Peter Gabriel, Black Sabbath, Syd Barrett, Catherine Wheel, 10cc plus many more. Many of the album covers were designed before Photoshop was created, so Storm often uses just photography, paint and sculpture instead to create these masterpieces. Available now from Amazon USA | UK
Spotted! In the audience for Roger's Earls Court show on Friday night (11th) none other than David Gilmour's wife Polly, and son Charlie. It's thought that David may also have been in attendance, but we are unable to confirm that at this time.
Roger Waters DVD??? We have had reports from Roger Waters Manchester gig (7 May), that the concert was filmed for DVD. There is nothing official on this, but it's said that there were at least 12 cameras being used. There were also signs at the doors saying ' this show will be filmed for archival purposes', which no doubt encouraged the crowd singalongs! If we hear anything more, you can be sure we will let you know. UPDATE The Birmingham show on 8th May was also filmed. At this time there has been no comment from Roger's Manager. If we were betting folks, we would say there's a DVD in this, but don't quote us!
[URIS id=14483]
Roger Waters at the Syd Barrett Tribute at the Barbican 10 May.

Together Again! Last Friday (4th May) David Gilmour, Rick Wright & Nick Mason got together once more. Sadly, not to play again, but they did attend the launch of Storm Thorgerson's new book 'Taken By Storm' at Abbey Road Studios. (See photo left) Order from Amazon  USA | UK
Roger At Live Earth Update A little bird told us that Roger Waters has a 20 minute set booked, and comes on before the newly reformed 'The Police', for his performance at the Giants Stadium in New Jersey on 7th July.
Echoes – The Complete History of Pink Floyd We have had a number of emails asking where you can purchase this wonderful book by Glenn Povey. Here are the Amazon Links USA | UK | Canada
What Does It Take? Many Floyd fans the world over know the name Vernon Fitch. The Pink Floyd Encyclopedia was one of his brilliant works, and just recently, Vernon co-wrote and published Comfortably Numb-A History of "The Wall." (with some assistance from David Gilmour) So, what motivates Vernon to write about Pink Floyd? How did his obsession with the band begin? We posed these questions and more to him, and you can now read our exclusive story of the LIFE & TIMES OF VERNON FITCH
A Rare Pink Floyd Promo Video for "Jugband Blues" is to be screened on TV for the first time, as part of a new BBC documentary series "The Seven Ages Of Rock." The promo video is made up of small shorts including talking computors and see-through teapots. "Jugband Blues" was the final video that Syd Barrett was included in before leaving the band. The new series will also feature a multitude of rare and never-seen-before film footage, including the first known broadcast of an alternate promo for the Floyd single "Arnold Layne" as well as home-made film footage of the band in 1967. Previously unknown to Pink Floyd collectors, there is also a clip of the first film in colour of the band with David Gilmour.
Come Fly With Nick! How does a spin in Nick Mason's private helicopter with Nick as your pilot grab you? Fancy having Nick give you and a friend a private tour of his world famous classic car collection in Gloucestershire? Let's throw in lunch, and a signed copy of his book 'Into the Red: 22 Classic Cars That Shaped a Century'. Sound good? Well here's your chance to do all that and more! You can bid to spend an afternoon with Nick, and at the same time help a worthy cause. CONCLUDED
Roger For Glastonbury? There's some speculation that Roger may be putting in another appearance at the Glastonbury Festival this coming June. However Glastonbury is between June 22 and 24, and Roger is booked to play in Canada on the 21st, 23rd & 24th, so we find it unlikely that he will fly back with the band for just one day! If we hear anything official, we will be sure to let you know.
No Pink Floyd For Live Earth Despite widespread media speculation, sadly it appears as if Pink Floyd have no intention of performing at this event. As we told you a couple of weeks ago, Roger Waters IS confirmed to appear, but in a statement just made, Roger has said "I can tell you that (the) others have not agreed to play it,". He went on to say "I cannot imagine why anyone would not agree to take part in the July super-gig, aimed at raising more awareness about environmental issues."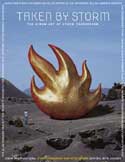 Taken By Storm Update As we revealed back on 5th February, Storm Thorgerson has a new book coming out, and the release date has been set at 3rd May. Those that read our previous story will recall the book is aptly titled 'Taken By Storm', which by no coincidence, happens to be the same name as Storm's traveling art exhibition The book is available for pre-order from Amazon USA | UK
PLEASE! No more requests for information about back stage passes for the Roger Waters tour. Sorry, but we just can't help you, and you are wasting your time by asking.
Roger Waters Confirmed For Live Earth It's been confirmed that Roger has been added to the lineup for Live Earth, Al Gore's seven-city, twenty-four-hour concert for the environment, to be held on 7th July. No sign of David, Rick & Nick though.
Roger Sees 'The Wall' A naturally very excited Bjarte Aasmul from Norwegian tribute band Dark Side Of The Wall has been in touch to tell us that none other than Roger Waters, and some of his band, rocked up to see Dark Side Of The Wall perform 'The Wall' in Bergen Norway last Saturday night (28th April). Both Harry Waters & Ian Richie (from Roger's band) confirm the event in their blogs, with Harry using high praise by saying "The band had a great vibe and really captured the spirit of that album". Ian wrote "There was something quite surreal about standing in the dark with Roger listening to a Norwegian band perform his mega opus"
Roger Waters Signs PULSE CD! In a surprisingly frank entry, Harry Waters (Son of Roger if you didn't know) added this little gem to his tour blog "We drank high quality smoothies and I played cards with the old man and won $30. During the game he was asked to sign over a dozen or so CD's including a copy of Pulse. The promoters ignorance was swiftly rewarded with the word "Wanker" rather than "Roger Waters" on the cover of his CD" Why not visit Harry's site, and read more blog entries!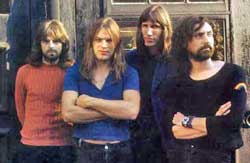 Joe Boyd Interview Joe, who has has worked with Eric Clapton, Nick Drake and of course Pink Floyd, has just given a really great radio interview for NPR (National Public Radio). He talks about many things, including his co-founding of the famous UFO club in London in 1967, and a sad tale about Syd Barrett. Joe is promoting his new book, called White Bicycles: Making Music in the 1960s. Listen To Interview You can order the book from Amazon USA | UK
Signed By Pink Floyd A guitar, signed by all Pink Floyd members just sold for $37,000 (NZ) at the Rugby World Cup gala dinner in New Zealand. The proceeds of the auction will go to the Starship hospital.
Second Earls Court Show Confirmed Finally the official word has come through from Roger's manager that a second Earls Court concert will be held on 12 May. We have been flagging this date for weeks now, and it's now official.
On The Cover Of The Rolling Stone Keep an eye out for the edition of a Rolling Stone, that came out on March 23rd. Pink Floyd make the cover, and the mag promised "the most complete retrospective of the band to ever fill our pages"
So Long South America Roger's South American leg of the tour has drawn to a close, and the band will be taking a well earned rest, until they kick off again in Europe on 11 April, in beautiful Switzerland.
UK Concert Season Hots Up Residents of the UK can look forward to a treat on 10th May. There's to be a tribute show to the late Syd Barrett at The Barbican The event has the blessing of UFO co-founder, and one time Barrett producer Joe Boyd.
Roger Mobbed In Lima Peru! In scenes reminiscent of Beatlemania, a large crowd turned out to meet Roger on his visit to Peru. At one stage it looked as if matters were going to get out of hand, but thanks to security, Roger survived the crush, and managed to keep many of the crowd happy as he signed autographs.
Tangerine Dream Lovers To dovetail Tangerine Dream's 40th Anniversary (1967–2007), their new studio album "Madcap's Flaming Duty" (released April 2nd), and only UK performance at the London Astoria on April 20th, the band will release the stunning live DVD "Phaedra 35th Anniversary Concert: Live At Shepherds Bush" on Monday 14th May 2007.
Update On Roger's 2007 US Tour Roger's Manager has been in touch to tell us that the Hartford CT show at the New England Dodge Music Center has moved FROM July 13th TO July 10th. in order that a show at Darien Lake PAC, Darien Center, NY can be added in for July 13th.
Trust Fund For Darrell Ives A trust fund has been set up by the band Depeche Mode for the children of the late Darrell Ives. Darrell you will recall, was Roger Waters head of security, and died whilst on tour with Roger on 16th February. Darrell had a long association with Depeche Mode, who are asking that cheques/checks should be made out to the Darrell Ives Trust, and sent to the Darrell Ives Trust c/o Phillips Gold and Company, LLP 1430 Broadway New York, NY 10018 (cheques/checks can be sent in any currency). There will be a memorial service for Darrell on Saturday, March 24th.
Doubt Over Roger Waters DVD Although never officially announced, there has been a widespread expectation that Roger would produce a DVD from his current tour. Rumours were rife in 2006 that the Magny Cours (France) concert was to be filmed, and similar rumours were around for Roger's Hollywood Bowl performances. However, we are now hearing that a DVD has not been planned at all.
Hong Kong tailor stitches 165 shirts for Roger Waters Roger recently visited Sam's Tailor in Hong Kong and placed a $10,000 + order for 165 shirts and 5 stage suits. The task was completed in just 18 hours, with workers stitching through the night to complete the order.
The Davy O'List Interview Pink Floyd, The Nice (with Keith Emerson) and Roxy Music, are just some of the bands Davy has played with in his illustrious career. Davy kindly agreed to an exclusive interview with A Fleeting Glimpse, where you can read tales of Hendrix, Syd Barrett, and many others. INTERVIEW
Roger's Security Manager Dead. It has been confirmed that Darrell Ives, Roger's head of security, passed away in Hong Kong on the 16th Feb due to a heart attack. A former all-star football player, Darrell had his own security company and worked for the likes of Tiger Woods, Bono, The Who, Hulk Hogan, Depeche Mode, Muhammed Ali , George H. W. Bush and Bill Clinton. Darrell was also a humanitarian, and worked with & raised money for starving kids in Namibia – Africa. Darrell was responsible for looking after Col backstage at the Brisbane concert on 5 February, and this news has come as a great shock. We pass on our sympathies to his family.
Syd Barrett Painting Sells For £4000 The painting, titled A Design for a Panel of Abstract Crosses, went under the hammer in a fine art auction at Cheffins in Cambridge. Syd painted it in 1965 and gave it to his then girlfriend, Vivien Brans. It was then passed to her nephew, who is from Cambridge. In November last year, 76 items from his home in St Margaret's Square, Cambridge, fetched a total of £120,000 at Cheffins.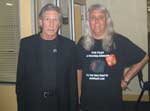 Backstage With Roger Waters Armed with a couple of backstage passes, Col set off to see Roger Waters perform in Brisbane on 5 February. You can now read the full report of the meeting, along with pictures of a memorable night.
Pigs Really Do Fly Roger's pig escaped his leash in Perth on Friday night! The pig, the size of a bus floated across Perth skies after it escaped from the concert. Police say it appears someone may have deliberately cut the pig free. Police monitored the pig's flight to ensure the airways were not disrupted. It made its way into the swimming pool of a house in the Perth southern suburb of Bateman some 15 kilometres away.
Roger Waters First 2007 Australian Interview "I guess the Live 8 thing could have been seen as symbolic of something, and in fact I did make some comments to that end. It did seem that to be wandering around espousing this idea of communicating and solving problems while not talking to David Gilmour was hypocritical." FULL INTERVIEW
2005 | 2006 | 2007 | 2008 | 2009 | 2010 | 2011 | 2012 | 2013 | 2014 | 2015