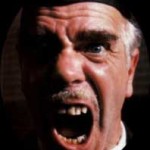 That's Old News!
A repository of things past
2015
New Official Pink Floyd – 1965 Their First Recordings. Produced in order to maintain/renew copyright and released today (27 Nov) on Vinyl, 7″, 45 RPM, EP, Limited Edition. The track listing is sensational in that it features a number of previously unreleased songs. The 'A' side features 'Lucy Leave' the 'B' side has 'Double O Bo' and 'Remember Me' with 'Walk With Me Sydney' being on the 'C' side. Last but by no means least, the 'D' side features 'Butterfly' and 'I'm A King Bee'. Limited to about 1000 copies. Chances of you getting one of these vinyl copies are less than zero unless you are cashed up and buy from the secondary market. UPDATED 1 Dec. It's been OFFICIALLY announced 'If you weren't one of the lucky ones to come across one of these in your local record store (the only place they were available from), don't worry, Pink Floyd hope to make them available in some physical form towards the end of next year' OFF YOU GO Obviously we will keep you updated about this.
At Last! Since mid 2010 we have been banging on about the 90 minute documentary about our favourite album designer the late Storm Thorgerson that was underway. The project kicked off officially in 2010 with an appeal on kickstarter.com by Director Roddy Bogawa but had many hurdles to overcome. Eventually, in October this year the final hurdle was cleared and a trade of usage agreement was agreed with Pink Floyd's Management. The doco (Aptly named 'Taken By Storm') had it's first public screenings in New York & London in early October, amid rave reviews. Those that backed this project on kickstarter.com have started to receive their copies of the DVD (and in some cases their DVD digipak + print edition) and we have had some really positive feedback. Now the good news is that you can order the DVD, as well as a print and movie poster at takenbystormfilm.com/ This really is a MUST HAVE for any Floyd fan because as well as Storm, the film features David Gilmour, Nick Mason, Robert Plant, Peter Gabriel, Aubrey Powell, Graham Gouldman, Alan Parsons, and members of Catherine Wheel, Muse, The Mars Volta, Biffy Clyro, Damien Hirst and Sir Peter Blake. In addition there are numerous photographers, illustrators & assistants who have helped Storm create his work during the last 40 plus years. Taken by Storm documents Thorgerson's idiosyncratic artistic process (For example: Dragging 765 iron beds onto a beach for the A Momentary Lapse of Reason album). The movie also explores how one of the most powerful image-makers in rock and roll transcended the constraints of commercial marketing to realize his unique artistic vision, creating a powerful visual legacy that resonates throughout contemporary culture. UPDATE NOW AVAILABLE FOR STREAMING There's also a new collection of bonus material that is entirely different from what's on DVD.
Operatic Version Of The Wall For Montreal As part of the festivities for the 375th anniversary of Montreal in 2017, there will be a special operatic version of The Wall. The Montreal Opera will perform a version in English with new music by a composer Julien Bilodeau. Roger said the he was "very, very proud that they are going to use The Wall for a modern opera". Roger is in regular communication with France Chrétien Desmarais, who is President of the Company's 375th celebrations and with the general manager of the Montreal Opera, Pierre Dufour. The team is currently at the heart of this project. "I am eager to reconnect with Quebecers," said Roger who is understood to be excited to hear a new version of his well-known work. (Thanks to Paul Cousineau for the heads up)
David Gilmour Plays To Small Crowd At Brighton College Brighton College guests, parents and pupils were treated to a once in a lifetime musical moment when David Gilmour performed for the opening of the new music school this week.(W/e 13 Nov) As the lights dimmed, the room fell silent as David plucked out the first few chords of Wish You Were Here, accompanied by 17-year-old pupil Alex Sansbury on drums. David went on to play the title track from his solo album Rattle That Lock. Full Story
Roger Waters: Still Kind Of Full Of Piss And Vinegar Don't blame us! That's the heading of this intriguing new interview with Roger Waters. Read On (thanks to Gary Hunt for the heads up)
Sigma 6 & Then Some Floyd diehards will know that the band went through a number of different names and line ups before they became Pink Floyd. Now we have managed to track down Clive Metcalfe, one of the original founders of Sigma 6 (an incarnation before they were ever called Pink Floyd) who has given an Exclusive interview to A Fleeting Glimpse that reveals some facts never known before. Read This Exclusive!
A Couple Of Quirky Ones Here's a couple of unusual items. First up, here's a collection of Pink Floyd album covers redesigned as workplace safety signs. Next offering is a link to an interview with Monty Oxymoron from The Damned. Why you ask? Well have a listen as Monty discusses how much of an influence Syd Barrett was on his childhood and what an honour it was to then be asked to play the Syd Barrett tribute show at the Barbican.
Pink Floyd's David Gilmour - Older Years Wisdom…
GE Smith's Portraits Series Roger joined his old friend GE Smith on 30 Oct as part of GE's 'Portraits Series' at the Bay Street Theater & Sag Harbor Center for the Arts, Long Island. Roger opened with When The Tigers Broke Free Also included were. Blowing In The Wind | Is This The Life We Really Want? – Spoken | Wish You Were Here | Lay Down Jerusalem and others.
UPDATED The Belarus Free Theatre Festival have announced that David Gilmour will be appearing at a secret underground location on October 18th at 7pm. To celebrate the10th anniversary of the company, they are staging a two-week festival of performances at secret underground locations. The event called 'Staging a Revolution: I'm With The Banned' has scheduled a host of artists who live in political freedom. Bands from Russia, Ukraine and Belarus will appear, including Pussy Riot, Brutto, Boombox, Neil Tennant (Pet Shop Boys) and last but not least, one Mr David Gilmour. There will be a launch event in London . UPDATED: In what has been described as a 'Terrible Event' it seems as if David Gilmour saved this show. Songs performed by David were Astronomy Domine, In Any Tongue, Wish You Were Here and Rattle That Lock. His sons Gabe & Charlie attended with one, or maybe two of his daughters, along with wife Polly.
---
UPDATED

Roger At Special Benefit Concert
As we told you previously Roger was set to appear at the Aid the Wounded Veterans of MusiCorps at Washington DC's DAR on Friday 16 October. There are many videos of this event on YouTube. Here's the set list:
Set 1:
When the Tigers Broke Free (Pink Floyd song – Tim Donley vocals)
Wide River to Cross (Buddy Miller cover – Tim Donley vocals)
Mother (Pink Floyd song with Pigs On The Wing teasing)
Lean On Me (Bill Withers cover – J.W. Cortés vocals)
A Change Is Gonna Come (Sam Cooke cover – J.W. Cortés vocals)
Shine On You Crazy Diamond (Pink Floyd song with Tom Morello & Tim Donley vocals)
Money (Pink Floyd song) (with Tom Morello & Greg Galeazzi vocals)
The Ghost of Tom Joad (Bruce Springsteen cover with Tom Morello)
Roger Waters- Brooks (Crystal Clear)
Set 2:
Wish You Were Here (Pink Floyd song with Billy Corgan)
Brain Damage (Pink Floyd song with Billy Corgan)
Crystal Clear Brooks
Goodbye Blue Sky (Pink Floyd song)
Blowin' in the Wind (Bob Dylan coverwith Sheryl Crow and Tim Donley vocals)
Nobody Home (Pink Floyd song)
Hallelujah (Leonard Cohen cover – Tim Donley vocals)
Another Brick in the Wall Part 2 (Pink Floyd song)
Encore:
Comfortably Numb (Pink Floyd song with Billy Corgan, Roger and Tim Donley vocals)
Forever Young (Cover with Billy Corgan and Tom Morrello vocal)
---
The David & Polly Show At Porchester Hall We have a couple of excellent reports and some great pictures about this event that are well worth the READ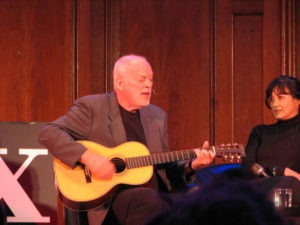 More On Roger's Album & Possible Tour Roger has told Rolling Stone that he's been writing rock songs and a script for an as-yet-untitled "radio play." Excerpts from the work could make up a new album, and he thinks the radio play could become an arena show. "I can see it in my mind's eye," Roger said. He also said he cut demo recordings of his proposed songs in Los Angeles a few weeks ago with Nigel Godrich, the recording engineer and producer best known for his work with Radiohead. Last but not least, he is willing to consider a big tour to support it. "I'd like to do one more if I can," he says. "I think I've got one more in me." Read The Full Story
Remember This? Roger Waters – The Wall Live DVD News Not yet officially announced but we can tell you that the long awaited DVD/Blu-ray of Roger's monster Wall Tours (2010 -2013) will be released on 23rd November. Naturally we will have ordering details for you as soon as they become available. The release follows on from the world wide screening of the film on September 29 at 7:30 PM in each time zone. (Tickets are on sale now). The movie is an immersive concert experience. Part road movie, it follows Roger as he travels through France and Italy, visiting war memorials that have personal resonance. (Thanks to RonToon for this solid information). (Filed 21 June 2015) Now See This: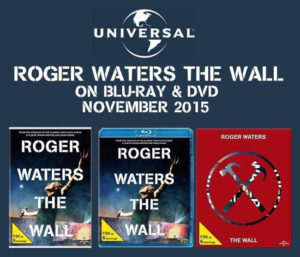 ---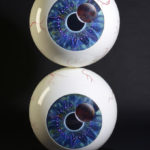 Keep An Eye On These Beauties! (Sorry couldn't resist) The Summers Place Auctions sale on 13th October 2015 has a highlight for all Pink Floyd fans. You could be the proud new owner of a pair of the famous eyes, which were designed for the 2006 release of the Pink Floyd 'Pulse' DVD. Ten pairs of eyes were commissioned by EMI Records for the release, designed by Storm Thorgerson (1944- 2013) and manufactured by Hothouse Props. Made of metal, plastic and paper, the eyes are about 6 foot high and 3 foot wide and weigh about 50 kilos each. The last pair sold at a charity auction in 2006 for £16,500 and none have been publicly sold since Storm Thorgerson passed away in 2013, they are estimated to fetch £6,000-8,000.
---
WORLD PREMIÈRE LONDON OCT 3rd – visit www.geesinimprovlife.com for more
Ron Geesin: An Improvised Life (Official Trailer)
Ron Geesin – An Improvised Life is a one hour documentary that explores the life of this remarkable, yet largely unsung, artist through a mixture of live performance, interviews, film extracts and archive material. Features never before seen footage of David Gilmour playing Atom Heart Mother live in 2008.
---
Roger Waters – The Wall Movie Well we have absolutely DOZENS of reviews of the movie in The Forum The general consensus is mainly positive. Seems as if most theatres were only 60-70% full. Lot's of complaints about the crowd scenes in the movie and some complaints about the sound, although that is likely to be caused by the Cinema itself. Be sure to read all the reviews In the meantime, here are the ordering details for the upcoming DVD & Blu-ray. Amazon USA | UK | Canada (Release dates differ from country to country at this stage)
Just A Quickie David Gilmour will be appearing on the Jools Holland show (again) on Tuesday 29th Sep. at 10pm UK time on BBC2 and BBC2 HD If you miss it you should be able to view it on BBC's iPlayer.
Take Your Pick! (Or have them both) Two interviews for you to choose from. First is the NEW 40th anniversary of Wish You Were Here Redbeard interview with David & Nick, a cameo with Roger and archive comments from Rick. Next is this Amazon Interview with David Gilmour where he confirms more tour dates will be added in the summer of 2016. Have fun!
It's The David & Polly Show David Gilmour & his Wife Polly Samson will be doing another discussion about writing, music and the creative process. The event will take place on 15th Oct at Porchester Hall.
Roger To Appear In Benefit Concert Roger will appear at a special Benefit Concert to Aid the Wounded Veterans of MusiCorps at Washington DC's DAR on Friday 16 October. Special guests will be Billy Corgan, Sheryl Crow and Tom Morelloot. Tickets wemt on sale on Friday 26 June. 'Music Heals' will be an exceptional one night only concert, where some of the world's biggest recording artists will join forces to raise money for MusiCorps – a charity supporting injured service men and women and their families. MusiCorps Band is made up of injured service members who have learned, and in some cases relearned, how to play instruments through the charity. Roger said: "The work I have done over the last few years with these men and women has been some of the most rewarding work I have ever done."
Cool Interview With Snowy White Our friends over at 'Keep Calm and Rock On Podcast' have scored a bit of a scoop with a rare full length interview with Snowy White. If you have an hour to spare, tune in here.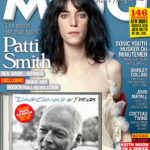 David Gilmour Covers The Beatles For MOJO Some two years ago, David Gilmour sent MOJO a cover version of The Beatles' Here, There And Everywhere. They enjoyed his reworking of the Beatles so much that they wanted to share it and after a spot of cajoling David finally agreed to let MOJO include it on free CD. "I really wish I had been in The Beatles," David told MOJO of the genesis behind his cover. "[They] taught me how to play guitar, I learnt everything. The bass parts, the lead, the rhythm, everything. They were fantastic." That love is manifested on the wonderful harmony-filled cover of the 1966 Revolver original recorded with his son Joe. Previously unreleased anywhere. A number of Gilmour's closest collaborators appear on the compilation, while David is featured on six of the tracks himself, including songs from Phil Manzanera, Robert Wyatt and The Pretty Things. The CD is accompanied by a major new interview with David, which saw MOJO's Tom Doyle visit him at his home, a very appropriate venue considering his forthcoming album. This special MOJO edition is on sale in the UK from Tuesday (August 25) or you can order online.
This Little Piggy Is Going To Market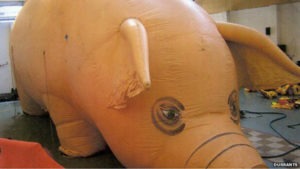 Iconic inflatable stage props – including Pink Floyd's famous pig "Algie" – are to be sold at auction. Halesworth-based Air Artists is selling 30 years' of its work, used by the likes of Pink Floyd the Rolling Stones and AC/DC. The star lot is Algie, which famously halted flights over Heathrow after breaking loose from its moorings over Battersea Power Station in 1976. Creator Rob Harries said: "It's time for someone else to take them for a walk." The inflatables were cleared out from the workshop after Mr Harries decided on a change in creative direction and began working with clay. But the auctioneers selling the props on 15 September say they "really don't know" how much the lots will make because they are so unusual. Read More UPDATE! Algie withdrawn from sale!
The Wall Movie Special Promotion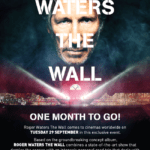 To celebrate the release of Roger Waters The Wall, in cinemas globally on September 29th, www.you-yes-you.com invites generations of Roger Waters fans worldwide to share what The Wall means to them, as an album, experience and film. To kick things off, fans can share their favourite The Wall artwork, tour moments and memorabilia on Facebook, Twitter, Tumblr or Instagram ­tagged #YouYesYou ­or send to info@you­-yes­-you.com and a selection will be showcased at www.you-yes-you.com To get involved and be the first to know, follow here on Tumblr, or on the official Roger Waters The Wall Facebook film page and look out for the opportunity to win limited edition prizes in the lead up to release.
David Gilmour In Prison!!! Yes, it's true but no need to panic, he's still going to be able to make the tour! David recorded Rattle That Lock with The Liberty Choir, a rehabilitation project that includes former Wandsworth Prison inmates and local singers. The Liberty Choir, takes members of the South London Choir into Wandsworth Prison for weekly sessions with serving inmates. Last Tuesday David was in Wandsworth Prison but he's out now! Read the Full Story
Pictures © The Liberty Choir. David & Polly can be seen in picture on right bottom left. More pictures are available at libertychoir.org/
Snippets There's a really great article on Roger Waters where it's said "He's in the process of writing an autobiography, played at the Newport Folk Festival last week, and plans to go on another world tour next year." The article is online at https://www.haaretz.com/  Of a similar mind is David Gilmour, when he said recently that he thought he had another album in him.
Roger Waters At Newport Folk Festival Check out our Dedicated Page for pics, set list & videos.
Now Released The long wait is over and Roger Waters Amused To Death Deluxe Edition has finally been released. We are delighted to bring you the first in depth review from someone who heard the new version just over a year ago! Read On
Order NOW From Amazon
UK CD | CD + Blu-ray | SACD
USA CD | CD + Blu-ray |
Canada CD | CD + Blu-ray | SACD
---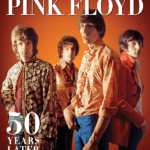 This One Is A Keeper! The latest issue of Newsweek is stunning! It's a special edition that pays tribute to the bands 50th Anniversary. Produced by Newsweek, this fully illustrated, 100-page special issue honors Pink Floyd's everlasting legacy. Featuring: • The story of the band's origin • New and fun facts about all 17 Pink Floyd albums • Reflection of the band's darker days • Details on the band members today and much more! Pink Floyd: 50 Year's Later retails for $10.99 and is available for sale at news stands throughout the US or through Amazon (We have actually been able to read this edition and can tell you it's one of the best we have seen in years)
Full Length Trailer For 'The Wall' Movie
Trailer for Roger Waters' "The Wall" concert film
Tea & Scones With Nick Anybody? Nick and Annette Mason are throwing the gardens at their home at 'Middlewick House' from 11am on 4 & 5 July once again. This will be the third year that this event has taken place. All in a good cause for charity.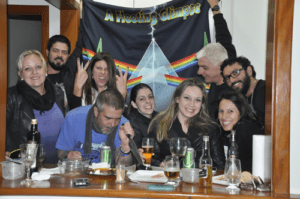 Keep The Flag Flying Regular visitors to this site will recall that on many of Roger Waters recent tours, a makeshift AFG Banner has been flown by our good friend Joaquim Arnês Filho. The banner has been seen around the world many times, however Joaquim decided that it needed replacing with an official AFG one and set to work about organising it. Now thanks to Greg Hampton, Joaquim has just had his banner delivered to him in Brazil. Pictured below is Joaquim (Grey hair to the right) and his family & friends celebrating the arrival of their new banner.
Hot Stuff! Well it's that time of year again. Nick Mason was at the Goodward Festival Of Speed once more (Held 25 – 28 June) and our regular (almost yearly) contributor Phil Evans was on hand to take these pictures .
---
Roger Waters - The Wall (Teaser Trailer)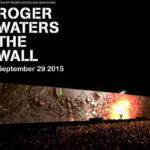 Roger Waters – The Wall To Be Released! The long awaited film, that had it's world premiere in Toronto last year, is set to be released later this year. The movie is an immersive concert experience of the classic Pink Floyd album and delivers an anti-war message. Part road movie, it follows Roger as he travels through France and Italy, visiting war memorials that have personal resonance. Written and directed by Waters and Sean Evans, the film, accompanied by an "in conversation" with Roger, will have a global event cinema release on September 29 at 7:30 PM in each time zone. Tickets will go on sale in the US summer. The concert portion of the film was shot in 4K and mixed in Dolby Atmos during Waters' sold-out 2010-13 "The Wall Live" tour. The shows were seen by more than 1.5M in North America, 1M across Latin and Central America and 1M in Europe. It was the biggest worldwide tour by a solo artist ever. More details will be coming closer to the event.
Roger Waters Headlining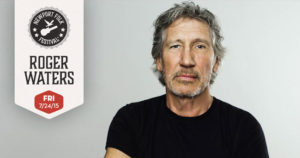 DG On Radio This Coming Friday (17 July) David Gilmour will be appearing on BBC Radio 2's Chris Evans show this coming Friday. The program runs from 6.30am to 9.30am. Rattle That Lock (Single) will be played in full at 8.50am (UK) May we suggest you do try to catch a listen because David just might have something major to say. (After Broadcast: We were talking about the announcement of the USA tour dates and details about the album here, just in case you were wondering!)
Heads Up If you ordered a copy of the remixed 'Amused To Death' (CD, Blu-ray,Vinyl etc.) in the past you might find your order has been cancelled. (Some orders go back to 2013!) We suggest that you check with Amazon about the status of your order.
Roger Waters - Amused to Death - Track-by-Track, Pt. 1 (Digital Video)
Roger Waters - Amused to Death - Track-by-Track, Pt. 2 (Digital Video)
Roger Waters Talks About His New Album & New Tour! A Brazillian online news source has just reported, and we quote, "At 71, Waters revealed that already has a new album and made plans to hold a series of concerts, which should include hits of Pink Floyd" Read The Full Article (You may need to translate).
Roger Waters Fan?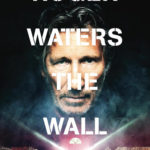 Click Me!
There's A Storm Coming
Storm Thorgerson Teaser Clip
Roger Waters Talks About His New Album & New Tour! A Brazillian online news source has just reported, and we quote, "At 71, Waters revealed that already has a new album and made plans to hold a series of concerts, which should include hits of Pink Floyd" Read The Full Article (You may need to translate).

Amused To Death If you visit this site on a regular basis you will know how we have been telling you for months that Roger Waters 'Amused To Death' would be issued in a remastered version before July. It's now been OFFICIALLY announced as JULY 24th.
Sony will issue a CD edition, a CD+Blu-ray edition with the James Guthrie 5.1 mix and there will be two double vinyl editions: a 2LP black vinyl and a 2LP limited picture disc. However the SACD will still be issued and Sony/Legacy have collaborated with Analogue Productions/Acoustic Sounds in the US on this, and the release of the 2LP 200 gram vinyl which will be pressed on 200g vinyl at Quality Record Pressing (owned by Analogue Productions). Details of that release have now been announced
Roger Waters - Roger Waters on Amused to Death (Interview Video)

Fancy The Front Of A Loggia Box At The Royal Albert Hall? Missed out on David Gilmour tickets for his appearances in September? Have we got some good news for you. The Cystic Fibrosis Trust (UK) is offering two tickets in the front of a Loggia Box at the Royal Albert Hall on Wednesday 23rd September. In addition, you'll be greeted by the CEO with a bottle of champagne! A rare chance to watch a music legend, at a prestigious venue, in supreme style. You can bid on this great package and at the same time help a worthy cause. Bidding closes on 25 June, CLOSED  Tickets donated by The Royal Albert Hall. SOLD FOR £1200
New Date For David Gilmour Now officially announced, David will be in Poland again in 2016. With Wroclaw, Poland, being announced as one of the two European Capitals of Culture for 2016, the city will be hosting a number of events – amongst these is a special concert by David Gilmour. He will be performing in Wroclaw's colourful and historic Market Square on Saturday 25th June 2016. More details, including ticketing, will follow. Still nothing on the USA dates but you can be sure we are watching.
All In A Good Cause Pippa Westoby from Cambridge (UK) is trying to get permission to have the local council approve the erection of a plaque to be erected in honour of Pink Floyd in the City. However, Pippa needs your help.She is trying to get as many signatures on a petition to council as possible and this is where you come in. Please Sign The Petition it will only take a minute of your time.
---
Roger & Nick Unveil Plaque At Old Polly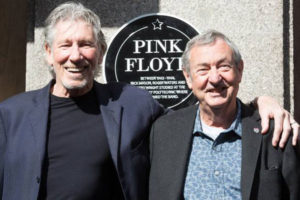 Roger Waters and Nick Mason today (28 May) unveiled a plaque honouring the band at the site of the former Regent Street Polytechnic where they met in the sixties. Read more on this story & see short video
Below Listen To BBC Interview
---
Revealed: The Ultimate Music Guide To Pink Floyd For some time now Uncut Magazine been producing Ultimate Music Guides to complement their monthly editions. Now they have something new, deluxe remasters of some of their most popular Ultimate Music Guides, and they are beginning with an upgraded and updated version of an edition dedicated to Pink Floyd. Bookazines (as they are called) are closer in feel to books than mags and are sure to be popular. Buy Online | Read More
Cast Your Minds Back! In mid 2010 we told you that currently in pre-production was an in-depth 90 minute documentary (Aptly named 'Taken By Storm') about our favourite album designer, the Late Storm Thorgerson. As well as Storm, the film features David Gilmour, Nick Mason, Robert Plant, Peter Gabriel, Aubrey Powell, Graham Gouldman, Alan Parsons, and members of Catherine Wheel, Muse, The Mars Volta, Biffy Clyro, Damien Hirst and Sir Peter Blake. Well it's been a long time coming but we can now report that Roddy Bogawa, the films director, has posted on Facebook the following statement: "TAKEN BY STORM: THE ART OF STORM THORGERSON AND HIPGNOSIS will come out in selected theatrical screenings followed by DVD and VOD release this year….it has been a long haul but clearances have been worked out with the Pink Floyd camp and they are supporting the film and saturday afternoon I shook hands on a partnership with Orian Williams, producer of the amazing film, CONTROL to release the film. We will be strategizing on this over the next few months but we have solidified a plan."
RIP Doug Sax 1936-2015 Known as "the father of modern mastering" Sax passed away April 2nd after a battle with cancer. His association with Pink Floyd began with his mastering of their 1979 release The Wall, and he mastered all subsequent of the band's releases as well as solo albums released by Roger Waters and David Gilmour. This was also the start of Sax's partnership with producer/engineer James Guthrie, the two collaborated on dozens of 5.1 Surround and stereo mastering projects for various artists. Sax's facility The Mastering Lab, founded in 1967, was world-famous with Sax and his colleagues credited for hundreds of releases including many Grammy-award winning projects. Sax was also the winner of numerous TEC awards and the AES Lifetime Honorary Membership Award. (With thanks to Julie Skaggs)
Bet You Ain't Heard This Before! We are delighted to bring you an extremely rare performance of The Final Cut. This is from a dress rehearsal for Roger's Pros & Cons tour from 1984. The date is either June 14 or 15 and was recorded at Isstadion, Stockholm (the tour began there on the 16th). At the last minute The Final Cut was dropped as the penultimate song of the first half of the show preceding The Gunner's Dream. About 100 people were in attendance for the rehearsal. The entire rehearsal was recorded but never released . Now you can hear The Final Cut in all it's glory. (With thanks to Anon)
UPDATE!!!!! The above story was published on 1 April. It's actually Brit Floyd's bass player, Ian Cattell, taken from their current tour. April Fools!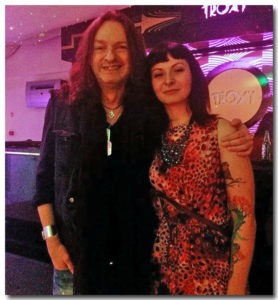 David Gilmour & Dave Kilminster At Steven Wilson Concert David Gilmour, along with his mate Phil Manzanera attended the Steven Wilson (Porcupine Tree) 'Hand. Cannot. Erase.' tour on the 17th March at the TROXY in London. Steven makes note of this event on His Site. Also in attendance was Dave Kilminster, who is probably best known as the lead guitarist on Roger Waters Dark Side Of The Moon tour (2006 – 2008) and the sensational 'The Wall' tour (2010 – 2013). Dave will be joining Steven Wilson in May for the American leg of Steven's tour replacing Guthrie Govan. (Pictured right is Dave K at the Troxy with Karolina 'Carrie' Grzybowska who is the model on the Hand. Cannot. Erase. album, and is also featured in some of the videos). To round out the Pink Floyd connections, on 26th March the Troxy will host the Artist and Manager Awards for the third time. Nick Mason is on the board of the https://thefac.org/ which part organizes the event. He's never made an appearance so far, but who knows! This year, the main award is given to Jim Beach and both Brian May and Roger Taylor from Queen will be in attendance to present the award. If you haven't bought Hand. Cannot. Erase. yet, why not? It's probably going to be album of the year and if you like Prog Rock you MUST have this gem in your collection! Order now from Amazon. Canada CD | UK CD | USA CD
Front Of House We are reliably informed that Colin Norfield will be doing Front Of House duties for David Gilmour's 2015 European tour. Colin is no stranger to David Gilmour, having worked on his On An Island tour in 2006. Colin also worked Front Of House for David at a 2001 London show as well as the Royal Festival Hall and Paris shows in 2002. Of course he was also on the Pink Floyd Division Bell tour in 1994.
Did You Know Peter Watts? Peter Watts was Pink Floyd's road manager back in the late 1960's, leaving the band in 1974, and sadly passing away in 1976. Peter is probably now best known as being the father of actress Naomi Watts. A major news publication is currently looking for anybody that knew Naomi's father and this is where you might be able to help. If you knew Peter (or anybody that did) Please contact col@pinkfloydz.com and leave the rest to us. (UPDATE: Thanks for the responses, especially from Roger Waters himself!)
Luck Of The Irish David Gilmour and his wife Polly Samson will appear at this years Borris House Festival of Writing and Ideas, in their debut discussion about their songwriting partnership. In their first public appearance together, the duo will talk about their creative relationship and the songwriting process at the literary festival in Carlow, (South East Ireland) which takes place between June 5 and 7. Polly Samson, whose new book A Kindness is released next week, is also set to appear at the Mountains to Sea Book Festival in Dun Laoghaire on March 21. (Thanks to Paul Trotman for the heads up)

Douglas Adams live on stage with Pink Floyd
For Douglas Adams's 42nd birthday his friend David Gilmour gave him the opportunity to join Pink Floyd on stage during their 1994 tour live at Earls Court in London. Douglas played rhythm guitar on the tracks Eclipse and Brain Damage. While it was always known by Douglas' family that the concert had been filmed by someone in the audience, the tape of the event could never be found. That is, until now. Douglas' brother James Thrift finally unearthed the tape in the authors Islington home, and so, at last it is here for you'll to enjoy. The sound & vision quality is as you might expect from a 20 year old handheld video recording of a live concert, but at the end of the day, who cares.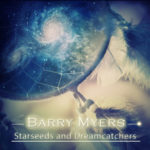 Thought Provoking Rock In close on 17 years since this site was established we must have received several hundred requests from bands & solo artists who want us to promote them because 'they sound like Pink Floyd'. Most have been rejected and we can only think of about three or four who have made the grade and been worthy of a promotion. Recently we were contacted by Floridian singer, songwriter and musician Barry Myers about his new CD 'Starseeds and Dreamcatchers', with Barry telling us his music has been described as a cross between John Lennon & Pink Floyd. Not expecting much, we played his CD and were blown away! Perhaps this short review from Rockbandom.com sums it up. "If you love Pink Floyd then you will love this guy, I for one certainly do. This talented singer/songwriter musician knows how to play and please the ears. Vocally superb, Lyrically supreme and the music is just rock ambient, relaxing, uplifting, and just damn good". Now here is your chance to discover this musical talent. First, check out Barry's Site and listen to the title track from the album, where you can also order the CD. Or if you prefer, go to Amazon US or iTunes where you can listen to some sound clips and download the MP3's. We suggest you pay particular attention to Track 2 "Dreamcatcher" Track 4 "One Light" and track 8 "Home Again". We hope you enjoy this album as much as we did.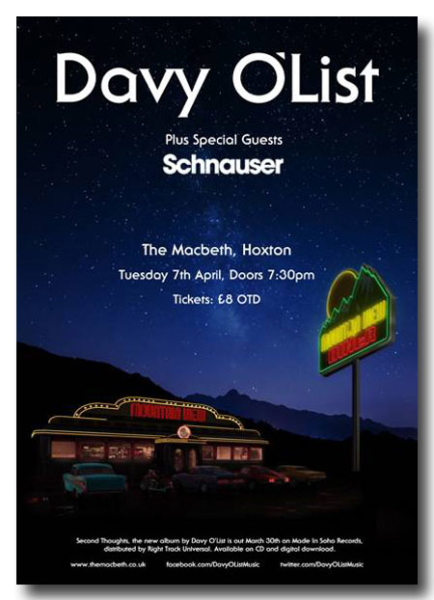 Second Thoughts 18 years since his last solo release, Davy O'List, former guitarist for The Nice, Roxy Music, The Attack and Pink Floyd returns with his new album 'Second Thoughts'. Floyd fans will recall that Davy 'sat in' for Syd Barrett (Syd was 'indisposed') on the Jimi Hendrix tour in 1967 (see our Interview with Davy from 2007). Now Davy has a sensational new album in the works which is due to be released on 30 March. To celebrate the launch of the album there will be a special gig to be held at the Macbeth in Hoxton, London on Tuesday 7th April. Davy will be performing tracks from the album at the gig. This will be your first opportunity to see one of the UK's most influential rockers ever performing for the first time in years! You can listen to the title track from the album to a grab a taste of what's in store. If you are going to the gig, please let Davy know on his Facebook page, he would love to hear from you. The album will be available from Soho Records and distributed by Universal Music.
"Its Going Very Well" The April street edition of Uncut Magazine has an interview with Phil Manzanera where he speaks about David Gilmour's upcoming new solo album. Phil said (in part) "Its going very well" and "I think it sounds fantastic, people will be very happy."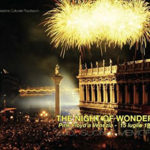 The Night Of Wonders
Another new Italian book is now available, aptly entitled 'The Night Of Wonders: Pink Floyd a Venezia', from the Italian organisation, Floydseum.org. On July 15th 1989 Pink Floyd performed on a floating stage in Venice to an estimated crowd of 300,000, along with a global audience of around 100 million via live TV broadcast. This turned out to be a concert to be remembered, as the massive crowd turned the town upside down, leaving piles of trash and using the public streets as toilets! This new book details all aspects of this event, and is packed with pictures both professional and amateur. There are also many recollection of those there, including the concert promoter, Fran Tomasi. The book is now available in all good Italian book shops and can be ordered online from Amazon Italy
Roger Waters Campaigns For Release Of Guantanmo Inmate Shaker Aamer
Roger Waters Campaigns For Release Of Guantanmo Inmate Shaker Aamer
Phil Manzanera Has Been Busy! With his expected appearance on David Gilmour's upcoming new solo album, it seems as if Phil Manzanera has been busy, with the announcement of his own album 'The Sound of Blue' (to be released on the 23 March). The album is an instrumental memoir and each track is illustrated by a short film created by Manzanera using personal iphone and super 8 footage. Produced by Manzanera and mastered by Pink Floyd soundman, Andy Jackson. You can pre-order from Amazon now. UK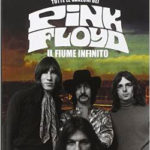 New Italian Pink Floyd Book Some of the fanatical fans from Italy, collectively known as 'The Lunatics' have put together a new Pink Floyd Book entitled 'Tutte le canzoni dei Pink Floyd: Il fiume infinito'. The book (In Italian) takes a detailed look at the band's entire catalogue. In addition it also looks at some of the side projects and officially unreleased material created by the band. There are over 300 pages of reading, which deal with all Pink Floyd albums year by year and gives an analysis of the content & background of each song. In addition there is a 16 page colour section with loads of Floyd memorabilia, much of it unseen before. You can now order a copy of the book from Amazon Italy
Pink Floyd Exhibition – Latest After the fiasco with the Pink Floyd Milan Exhibition not going ahead last year we posed the question to Management as to when and where the new Exhibition will be. We have been informed that at this time there is no concrete news at all. Management are aware of some problems with refunds for the Milan Exhibition and they are working hard to rectify the situation as soon as possible.
New Edition Of "Echoes: The Complete History Of Pink Floyd,"On It's Way There will be a new updated version of Glenn Povey's "Echoes: The Complete History of Pink Floyd". Glenn had authorization from Pink Floyd and Abbey Road Studios to dig through their vaults over the past several years and he uncovered enough new information (including the story behind "Autumn 68" from The Endless River) to warrant a new edition of his book. More details will follow shortly. Read Our Review Of The Original Book
Ca Ira Nashville Protest Fizzles Out The performance of Roger Waters opera Ca Ira went ahead on 30th January in Nashville without a threatened protest eventuating. Organisers had feared that a public protest (Over public statements Roger has made regarding Israel and Palestine, some of which have been characterized as anti-Semitic. (Roger, however, maintains that he is not anti-Semitic.) would be held at or near the Schermerhorn Symphony Center where Ca Ira was staged (See Here) However we have been advised that the performance went ahead without problems and that the "protest" was some people out front handing out leaflets. The show ran for nearly 2 hours and Roger was said to be enjoying himself as host and narrator.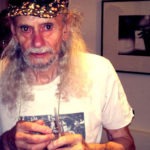 RIP John "Hoppy" Hopkins  It is with profound regret that we have to pass on the news of 'Hoppy's' passing at the age of 78. John "Hoppy" Hopkins is a name familiar to many Pink Floyd fans, and indeed, we should be truly grateful for the role that he played in the band's days as the darlings of the London psychedelic scene. Hoppy was the man behind the London Free School, and a subsequent fundraiser event in 1966, which was headlined by Pink Floyd. When Hoppy and Joe Boyd went on to set up the UFO club later that year, the Floyd was the natural choice for house band. As well as this, Hoppy also co-founded counter culture magazine International Times (the launch party for which was held at the Roundhouse, and had Pink Floyd as the evening's entertainment), and was a photographer for such publications as Melody Maker, The Times and Peace News. He was a true visionary and will be deeply missed . RIP Hoppy.
Jools Holland In The Studio With David Gilmour Polly Samson (David's wife) recently posted a picture of David in the studio with Jools Holland. The assumption (and not definite fact) is that Jools will be on David's upcoming new album. Polly also said on Instagram "it really was fantastic today – Jools' playing so perfect for the song, D fired up and much joy".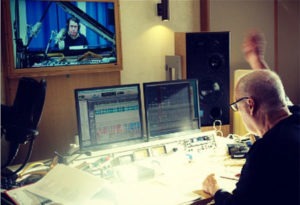 Spotted! Guess who was spotted at Brighton (UK) Railway Station on Tuesday (27th Jan). Whilst we are on the subject of David Gilmour, we can now confirm that Jon Carin is definitely on David's new album and that Jon's contribution has already been recorded.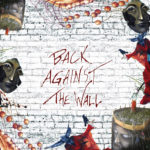 10th Anniversary CD Reissue & 1st Time Vinyl Release Of Back Against The Wall.
In 2005, Purple Pyramid Records released one of the most ambitious and extraordinary undertakings in music history, a monumental gathering of progressive rock superstars including members of King Crimson, ELP, The Doors, Jethro Tull, Yes, Toto, Styx and others who came together to recreate Pink Floyd's The Wall. Produced by Billy Sherwood and dubbed Back Against The Wall, the project garnered tremendous praise and earned its place among discerning fans of both Pink Floyd and the prog rock genre as a whole. Now, 10 years after, a 10th anniversary re-issue of the CD set featuring all new artwork and 5 bonus remixes. Plus, for the first time ever, this amazing recording will be available on vinyl in a deluxe gatefold jacket 2LP set! Available now from Amazon USA CD, VINYL & MP3 | Canada CD | UK VINYL
---
Nick Mason Tours Pink Floyd's Seminal Locations In A Ferrari
Take this link for Full Interview
Nick Mason Tours Pink Floyd's Seminal Locations | British GQ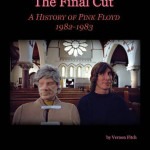 The Final Cut – Book & Album Regular visitors would have read our information about The Final Cut book, that we published back in early November 2014. We can now advise that the book is fully subscribed. However, there is some good news, with a limited edition reprint of it expected in late 2015. We have been fortunate enough to have received a really great review of the book from professional author Julie Skaggs which can now be viewed. In addition to this, Julie has written an in-depth essay about The Final Cut album which is also Now Available. Fans of The Final Cut should not miss these two wonderful pieces of literature.
Remember When? Back on 12 November 2013 some lucky fans got to see Roger Waters participate in a 2 hour interview with Bill Weir at the McKittrick Hotel New York. The interview was filmed in front of an audience of only 100 people and Roger spoke about Syd Barrett, Roger's father, his new album, his wife leaving him after Dark Side Of The Moon, the upcoming Amused To Death release in SACD 5.1, The Wall tour and The Wall DVD. The interview was supposed to go to air on PBS in April 2014 but for some reason it was delayed. Now the good news is the interview is scheduled to be broadcast by WTTW and OPB TV (and possibly others – check local listings). You can find the WTTW schedule at schedule.wttw.com/ and the OPB TV schedule at opb.org/television (Please note: The FULL video we had featured here has been withdrawn by YouTube)
Snowy White's Goldtop Regular visitors to this site will recall we told you last April (2014) that Snowy White has announced he will be selling his beloved Gibson Les Paul Goldtop 1957 guitar. Now it's been revealed that Snowy's guitar will go under the hammer in a live auction by Heritage Auctions at Beverly Hills, California in February 2015. (Bidding opens 9 February – Sale date 28 February).UPDATE Sold for $93,750.00 including buyers premium.
Snowy White talks about his iconic 1957 Goldtop Standard Les Paul guitar
Pink Floyd Lectures – Chicago If you live in the Chicago area and missed the Pink Floyd Conference that was co-produced by Gilad Cohen at Princeton University last April (2014) then you are in luck. Gilad, who is Assistant Professor of Music Theory and Performance Ramapo College of New Jersey, will be giving two lectures about his Pink Floyd research at the University of Chicago and Northwestern University on February 3rd & 4th. Both events are open to the public and free of charge. Gilad will be sharing his analysis about large-scale structure in Pink Floyd's songs "Dogs" and "Shine On You Crazy Diamond," including his transcriptions of the guitar solos. For more details please visit giladcohen.com (News Section).
Let's Consult The Crystal Ball We are going to try to peer into the future to see what 2015 will bring for Pink Floyd & Roger Waters fans. Let's start with Roger. We are hoping the the long delayed Amused To Death release in SACD 5.1 will surface sometime before July. The Wall on Broadway is progressing along but if it will commence in 2015 or 2025 is anybody's guess! The never ending story about Roger's new album is also up in the air, although Roger seems to be making some progress in that direction. The Wall DVD is also still a mystery, will it get a theatrical release or maybe a Blu-ray or DVD version? Let's keep hoping. The Wall 1980/81 footage seems a long shot but there is also hope, but don't hold your breath. David Gilmour – Yes, a new album is on it's way and most probably a tour (although that might spill over into 2016). On the Pink Floyd front, we understand that Nick is still working on the long awaited Pink Floyd Anthology, so that seems promising. So that's a quick fleeting glimpse into the future. Keep following us to see if any or all of this comes true.
The Division Bell Nominated For Grammy Award The Division Bell 20th Anniversary Edition in 5.1 has been nominated for Best Surround Sound Album at the upcoming Grammy Awards. The winner will be announced on Feb 8th, 2015. UPDATE Sadly this award was won by Beyoncé – Beyoncé.
Ca Ira Nashville – First Night Cancelled Further to our story in September 2014 about Roger Waters Opera Ca Ira making its U.S. premiere in Nashville at the Schermerhorn Symphony Center on January 29 & 30. We have been advised that the performance on the 29th has been cancelled. The performance for the 30th will still go ahead and it's been confirmed that Roger will be in attendance as the narrator.
2005 | 2006 | 2007 | 2008 | 2009 | 2010 | 2011 | 2012 | 2013 | 2014 | 2015