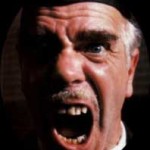 That's Old News!
A repository of things past
2008

Pink Floyd On Sky Arts Just a heads up for those in the UK. The UK Premiere of A Technicolor Dream will be aired on Christmas day at 9pm on the Sky Arts channel. Roger Waters and Nick Mason recount the story of the underground, 60s musical movement which culminated in a 14-hour concert at Alexandra Palace, London. (Thanks to Mark Hardaker for the heads up)
Guy Pratt Reveals It Was David Gilmour Who Played Bass On Most Pink Floyd Records! In an hilarious interview on Australian TV, Guy Pratt has revealed it was David Gilmour who played bass guitar on most Pink Floyd records. Guy talks about his 'date' with Madonna, his stints in various bands, and how he became a stand up comic.
Seasons Greetings To All Our Visitors Once again the Christmas season is upon us and we would like to extend our best wishes to you all, and trust you have a safe & happy time. As has become tradition at this time of year, we once again offer a Christmas Greeting from none other than Nick Mason. Nick's Christmas Song
Storm Thorgerson Hits Sydney The immensely popular 'Taken By Storm' exhibition is now on in Sydney, and we had a chance to catch up with Storm at the official opening on 6 December. Read our EXCLUSIVE REPORT
Grammy Nomination For David Gilmour David has been nominated in the 51st Grammy Awards for his song Castellorizon (from the Live In Gdansk album.). His nomination is in the Best Rock Instrumental Performance category (For solo, duo, group or collaborative performances, without vocals. Includes Rock, Hard Rock and Metal. Singles or Tracks only.) He will be up against Metallica (Suicide & Redemption ) , Nine Inch Nails (34 Ghosts I-IV), Rush ( Hope (Live For The Art Of Peace)), and Zappa Plays Zappa (Peaches En Regalia). The awards will be presented on February 8 next year and will be broadcast live on CBS.
David Gilmour Joins Barack Obama In Who's Who David Gilmour, 62, has entered Who's Who for the first time, some 40 years after he joined Pink Floyd. Earlier this year David, won the prestigious Ivor Novello Award for Lifetime Achievement. He joins notable new inclusions, including President Elect Barack Obama, and the Australian Prime Minister Kevin Rudd.
Revealing Web Chat With Harry Waters The AFG Forum was given a treat on Wednesday (26 Nov) as Harry Waters opened up and gave some great insights into his life & music. Harry talked about how he would love to tour his new album, revealed his love of Pink Floyd music, and even how he cares for his beard & dreads! He is spellbound by magic, and loves metal music. You can read the transcript of the chat in the AFG FORUM and you can order Harry's new album on His Site
Storm Confirmed For Sydney Despite earlier confusion, we are delighted to tell you that Storm Thorgerson WILL be making the trip to Australia for his Taken By Storm exhibition in Sydney. There will be a special 'meet Storm' afternoon on Saturday 6 December from 2pm. This is also a unique opportunity to purchase limited edition prints and own a moment in rock history. The exhibition will run from Dec 4 – 23 and Jan 5 – 13 at the Global Gallery 5 Comber Street, Paddington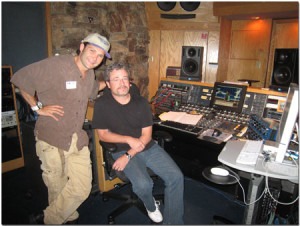 Truth Movement – Technology Analogy As we told you below , Corey Feldman's band Truth Movement have a new album out, and we have now had a chance to sit down and listen to it. Does it live up to the hype? Read Our Review to find out.
Roger Waters To Play At Indian Live Earth Roger will be appearing at the Live Earth India concert on December 7 2008 in Mumbai. Live Earth India is geared towards supporting the emerging economic power to take a lead on tackling climate change as it takes a greater role on the world stage. The concert is to be beamed to millions of viewers worldwide by STAR's network of channels. It will also be streamed live on the Internet at www.msnindia.com/liveearth UPDATE We hear the lineup is as follows: Jon Carin, Graham Broad and Dave Kilminster. No Snowy White or Ian Ritchie due to other commitments. No word yet on Harry, Andy/Chester, or the female singers. FURTHER UPDATE Our whispers tell us that Roger will only be performing two songs. FURTHER FURTHER UPDATE We understand Harry & the female singers will not be there, and assume Andy/Chester will also not be performing. EVENT CANCELLED DUE TO UNREST IN INDIA
Have A Chat With Harry Waters We are delighted to announce that Harry Waters will be on the AFG forum this coming Wednesday 26 November at/ 3pm London / 4pm Amsterdam & Paris/ 9am Chicago/ 7am LA/ 10am New York/ 7am San Francisco/ 1am Brisbane (27th) For other places CHECK HERE After a frantic few years being on tour with Roger Waters, Harry finally found time to get into the studio to record his latest album. On the eve of it's release, Harry has kindly agreed to spend an hour or so answering any questions you may have. This promises to be a very special event that you don't want to miss. You will need to be a member of the forum to participate, and if you haven't signed up yet, you can JOIN HERE for free.
One To Watch Out For Hollywood actor Corey Feldman, who is a massive Pink Floyd fan, has a band that goes by the name of Truth Movement. The band will be releasing their sophamore album titled Technology Analogy on 25 November, and we reckon it's well worth checking out. The album features Pink Floyd's Jon Carin and Scott Page, with artwork by Storm Thorgerson and it was even mastered on the same board as Dark Side of the Moon at Capitol Records. (See pic right – Click to enlarge) You can find out more about the album at COREYFELDMAN.NET Out of interest, we are told by Corey's PA that Corey is a regular visitor to AFG and can often be found surfing it.
Football At Battersea Power Station? Chelsea Soccer Club are reported to be considering moving from the hallowed turf at Stamford Bridge to a new stadium site next to Battersea Power Station. Although the story has been denied by Chelsea FC EPL Talk are convinced there is something in this.
Storms Exhibition Hits The Road Again We have been holding off bringing you details about Storm Thorgeson's travelling art show as there has been some doubt and confusion with some of the facts. What is known is that 'Taken By Storm' will definitely be heading for Sydney Australia, and will be held at the Global Gallery from 3 to 21 December. The gallery are advertising that Storm will be in attendance on 13th December, but we are finding it hard to imagine that Storm would want to undertake such a long trip. Interestingly enough though, Guy Pratt will be in town with his 'My Bass And Other Animals' show that weekend, and if Storm does manage to make it, we're betting those two meet up! If we get further news about Storm's appearance we will be sure to let you know.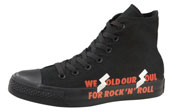 Pink Floyd Gets The Boot! Sneaker maker Converse recently introduced a range of Rock 'N Roll designs for a number of iconic rock bands. The Grateful Dead and Black Sabbath sneakers are already on sale, with The Doors becoming available in November, The Who (January 2009), Ozzy (February 2009) and Pink Floyd (March 2009).
Syd Barrett Award Syd Barrett has been posthumously awarded the Tommy Vance Inspiration Award at the Marshall Classic Rock Roll Of Honour Awards Syd's sister, Rosemary Breen, collected the award in honour of her late brother.
Guy Pratt Heading Back Down Under No stranger to Australia (He was with the Australian Icehouse in the 1980's) Guy Pratt is bringing back his one man comedy show 'My Bass And Other Animals' next month. Guy kicks off in Perth on November 28th, and then heads to the Adelaide International Guitar Festival on December 4th (where he also has a gig with others under the name "Phat Bottom End" on December 6th). Then it's over to Sydney on December 12th, returning to the same venue where he performed last year. UPDATE Guy's gig in Perth has been changed from 28th to 30 November.
Rick Wright Details – Please Note: All information relating to Rick's passing and the tributes from other band members have been moved to a Dedicated Page
The Black Strat – Now Here There's a whole load of excited guitar players out there as the first batch of 'The Black Strat' guitars reach their homes. The model is the closest thing to David Gilmour's own, much-customised guitar. The guitar features close renditions of the Black Strat's maple neck, deep black pickguard, shortened tremolo arm and custom electronics. Pictured above is Jeff Mahaffey who said the guitar is a 'beast' and that 'it's awesome, pure magic.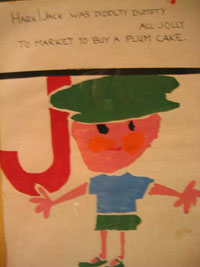 Seven Sheets Of Cardboard Held Together By Sellotape The organisers of The City Wakes Festival (The tribute to Syd Barrett in Cambridge UK Oct 22 – Nov 1) have been in touch to tell us that Syd's childhood friend Andrew Rawlinson has donated 'Syd's Book' to Escape Artists/Syd Barrett Trust. You might also remember that the book was on public exhibition at the Interstellar Exhibition in Paris (10 Oct 2003 – 25 Jan 2004) and pictures from the book ARE HERE
David Gilmour Wins Q Award David Gilmour was honoured with the Outstanding Contribution to Music title at the 2008 Q Awards with Russian Standard Vodka – then dedicated the award to Rick Wright. To a standing ovation, Gilmour dedicated a toast to Rick. David said "I'm going to dedicate this to my old friend and colleague Richard Wright who died a couple of weeks ago with whom I've worked for 40 odd years. "There's all sorts of music I won't be able to play without him which is a source of great sadness for me,"David added . "One of the last things he wanted to do was play a big outdoor festival such as Glastonbury which we were unable to do". "Anyway, as I say he deserves this just as much as I do. You could say that he worked in the position of second fiddle to the pushier chaps at the front, but his work was vitally important to our entire career."
Live In Gdansk Enters Billboard Top 200 David's Live In Gdansk is selling strongly around the world. Just in is the news that it's made it's debut at number 26 on Billboard's Top 200 chart Live In Gdansk Guide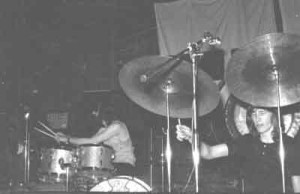 Secrets Of The Pill Centre Revealed (Sorry but we needed an exciting headline!) For many years the actual date of Pink Floyd's performance at the Student Health Centre Refectory at Edinburgh University (The Pill Centre) in 1971 has been surrounded by controversy. It's been long thought that the date was 2 June 1971, but new research has turned up that the date was most probably 19 May 1971. You can read why we are going with this new date (and of course see pictures from the show) by CLICKING HERE
Nick Mason Salutes Status Quo To mark the fortieth anniversary of their first hit single, 'Pictures Of Matchstick Men', and to raise money for youth charity The Prince's Trust, Status Quo will be hosting a star-studded auction on 5th November 2008. Fifty renowned musicians, artists and stars have taken up a challenge from The Prince's Trust and created their own versions of classic Quo single / album covers and these will be auctioned with all net proceeds going to The Trust. It just so happens that Nick Mason has become involved with Quo's album 'As The Quo Flies'  (Thanks to Graeme Petersen for the heads up)
Live In Gdansk Crashes Into UK Charts Just a few days after it's release, David Gilmour's 'Live In Gdansk' has crashed it's way into the UK Album charts. Debuting at number ten (10), continuing strong sales may see this go even higher in future weeks. If you are one of the few that hasn't ordered Live In Gdansk yet, you can choose which package is best suited to your requirements by Taking This Link
Bryan Morrison Dies At 66 Bryan, who formed the Bryan Morrison Agency in the early days of Pink Floyd and looked after their Management & bookings passed away on 27 September after spending more than two years in a coma. Brian suffered severe brain injuries in a polo accident at the Royal Berkshire Polo Club in July 2006, and never recovered.
Pink Floyd May Sell Album Rights Pink Floyd, who have sold more than 200m albums in their 40-year career, are understood to be considering selling part of their back catalogue. The rights to albums including Animals, The Wall, A Momentary Lapse Of Reason and The Division Bell are held under contract by EMI but are coming up for review. EMI, which has rights to the group's earlier work up to and including the 1975 album Wish You Were Here, is understood to have an agreement to match any rival offer. But a rights deal is complicated by divisions that grew up within the group, which now has three different managers. EMI said it had a 'positive and long-term relationship' with the band.
Live in Gdansk DVD Problem Australian purchasers had better check that their Live In Gdansk DVD's are able to be played. We have had a report from Peter Thatcher in Sydney to say he bought his 4 disc edition from Mall Music, and the DVD's won't play because they are in NTSC format! We are not sure how widespread this problem is, but our advice is if you have any trouble at all with playing the DVD's, return them to the point of purchase. UPDATE We have had a second report of this problem from Tony Wynne. It appears the outside of the packaging says PAL but the DVD's are printed NTSC. Fortunately, in Tony's case he was able to play the DVD's.
Live In Gdansk: The Movie With the release of David Gilmour's 'Live In Gdansk' concert (on CD/DVD & Vinyl) the movie of the same name has just screened in the USA. AFG's Florida correspondent Wayne Shelor managed to find his way into see the movie, and filed THIS REPORT
Pigs Might Fly Now Out In Paperback Mark Blake's fabulous not to be missed book is now available in paperback. Described as "The most in-depth Floyd biography yet." if you haven't got this one in your collection you are sorely missing out. Order Here
David Gilmour Once Again Says No More Floyd In what seems like a replay of his 'On An Island' interviews, David has once again said in an interview with Associated Press (to promote the upcoming Live in Gdansk DVD/CD) that "I think I can fairly categorically say that there won't be a tour or an album again that I take part in."
Walking In Syd's Footsteps A historical tour highlighting the life of Syd Barrett is starting in Cambridge. The tours are part of The City Wakes Festival celebrating Syd's music, life and art. The tours can be taken on foot, by mini-bus or even on the back of a Harley-Davidson motorbike. Syd's favourite haunts featured in the tours include The Regal, The Dorothy Ballroom (known as The Dot) – now Waterstone's in Sidney Street – the market square, Millers Music and the site of the notorious Criterion pub.
Jools Holland Show Confirmed! Further to our story below, it has now been OFFICIALLY confirmed that David Gilmour will be appearing on this show on 26 September. David will be performing 'Astronomy Domine', 'Fat Old Sun' and 'This Heaven' . The show will be available for a week after the broadcast on BBC iPlayer but this is for UK residents only. It *MAY* become available at a later date on MySpace, so be sure to check that out.
David Gilmour To Appear On Jools Holland Show Our sources tell us that David will be on the Jools Holland show on BBC2 on the 26rd September. It's thought (although not confirmed) that David will be playing live (as opposed to just doing an interview). We will bring you more info as it comes in.
Teachers Upset Over Prime Minister's Pink Floyd Tribute Sweden's largest teachers union has expressed its dismay at Prime Minister Fredrik Reinfeltd's decision to burst into song at the Polar Music Prize ceremony in Stockholm on Wednesday. During the ceremony Reinfeldt sang 'We don't need no education', capping his one-line performance with an emphatic 'Yeah'. "If the Prime Minister decides to sing for the people of Sweden I wish he would least choose to sing lyrics that did not proclaim our lack of a need for education," union chairwoman Metta Fjelkner said in a statement. The head of the National Union of Teachers added that the Prime Minister should try to make up for his anti-educational crooning by singing something positive about "a profession he calls the most important in the country." We here at AFG think this sounds sort of familiar!
Syd Barrett Was Not Mentally Ill Claims His Sister In an extraordinary interview with NME, Syd Barrett's sister Rosemary Breen has claimed that Syd was "Never mentally ill. He was assessed by quite a few psychiatrists over the years and they always said he's unusual but there is no illness". She said he "never wanted fame" and withdrew from the music scene because of "a combination of too much LSD and a very eccentric creative brain". "If you're very tired and put a load of acid into the mix you've got chaos haven't you? It was all very nasty but it was inevitable. When you put those factors together you are going to have an explosion aren't you?" "Fame was the last thing he wanted and he never understood it. He never needed it because from the moment he was a child he was surrounded by people who adored him." Rosemary also added that after returning to Cambridge permanently in 1981 Syd showed no interest in Pink Floyd at all. She said: "He just tried to put that whole thing away. If anyone called him Syd he wouldn't answer (his real name was Roger). He wasn't Syd because Syd was Pink Floyd. He wasn't being clever by being reclusive, he was just being himself. The full interview can be read in the NME edition dated Aug 27.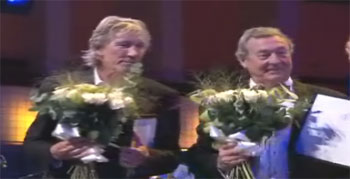 Pink Floyd Receive Polar Music Prize Sweden's King Carl XVI Gustaf presented the Polar Music Prize to Nick Mason & Roger Waters (on behalf of Pink Floyd) at a gala ceremony held at the Stockholm Concert Hall on 26 August. The prize was one million kronor ($156,385) . Pink Floyd were selected "for their monumental contribution over the decades to the fusion of art and music in the development of popular culture." "Through extensive sonic experimentation, they captured the mood and spirit of a whole generation in their reflections and attitudes," the academy said. Roger paid tribute to his 96-year old mother. "If there is any humanity and empathy in my work, which I think there is, I would owe it to her," he said.
Roger & Nick To Collect Polar Music Prize In Person Roger Waters & Nick Mason will attend the Polar Music Prize ceremony and accept the prize from His Majesty King Carl XVI Gustaf of Sweden. The gala ceremony will be held at the Stockholm Concert Hall, to be followed by a celebratory banquet at Grand Hôtel on Tuesday the 26th of August. The event, will be broadcast on national television TV4  Former Laureates include Led Zeppelin, B. B. King, Bob Dylan, Stevie Wonder, Ray Charles, Ravi Shankar, Bruce Springsteen, Sir Elton John, Sir Paul McCartney and many others.
The Doctor Is In! For those that don't know, the 'Doctor' owns one of the most comprehensive private catalogues of Pink Floyd studio tracks, live concerts and rare recordings in the world, and shares them regularly with his most excellent Podcasts. The latest release from the Doctor has been dedicated to this site and forum, and features Roger Waters in concert at the Pepsi Center in Denver Colorado on 30 April 2008. Considered by many to be the best show of Roger's tours (2006 – 2008) you can now listen to the full concert with the Doctor! CHECK IT OUT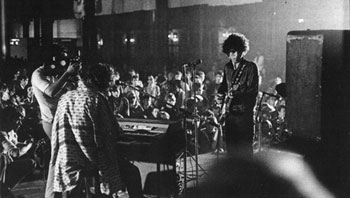 14 Hour Tech Dream Footage Coming Soon! The legendary 14 Hour Technicolour Dream footage that has been the holy grail of Floyd collectors for over 40 years looks like finally appearing. Due for release by Eagle Rock Entertainment on October 13th (UK/Europe) , A Technicolor Dream is the story of the Underground movement in the UK during the sixties and leads up to its culmination at The 14 Hour Technicolor Dream, an all night "musical happening" that was held at Alexandra Palace on the 29th April 1967. The story takes in CND marches in the early sixties, the foundation of the London Free School and from that the International Times, the UFO Club and the Notting Hill Carnival. There are brand new interviews with Roger Waters and Nick Mason from Pink Floyd, John "Hoppy" Hopkins, Joe Boyd, Kevin Ayers, Barry Miles, Arthur Brown, Phil May from The Pretty Things and many more. All of this is set in a musical context with the music of Syd Barrett era Pink Floyd. The DVD is said to contain bonus features that include three full Pink Floyd performances with Syd Barrett on guitar and vocals from 1967 and additional interviews with Roger Waters & Nick Mason and others. These interviews won't be included in the version which is intended for television broadcast at a later date. The bonus Floyd performances are
1) Astronomy Domine – Queen Elizabeth Hall, 14 May 1967 (We think that this version is NOT from the Queen Elizabeth Hall performance, AD was not performed at that show. It's more likely to be from the 'Look Of The Week' show that has been widely available for many years.)
2) Scarecrow – Pathe News, 8 July 1967
3) Arnold Layne – Peter Whitehead promo, 10 March 1967
You can Pre Order Now and assist this site by doing so. Also, don't forget to read out FIRST HAND ACCOUNT of the 14 Hour Tech Dream!
Black Strat Book Update Our good friend Phil Taylor (David Gilmour's long-term guitar tech) has been in touch with the latest details of his outstanding book. Phil tells us that the limited first edition is now only available in the Fender DG Strat guitar package (see story below). The great news is that a second edition will soon be available. The second edition has been expanded and amended with an additional 36 new pages slotted in throughout the book. Other interesting information and previously unseen photographs have come to light since the first edition was printed and these will also be included.  Many of the original pages have been re-jigged and updated with some photographs changed. The book has 160 pages in total.  The second edition has a hardback cover which has a slightly different layout to the first, (at the request of Storm Thorgerson). It will be available from all good book retailers – Published by Hal Leonard in the USA from September 22nd to coincide with the release of the 'Fender DG Strat' and 'Live in Gdansk' BLACK STRAT SITE
Scarfe On The Wall Originally scheduled for July, luxury book publisher Gloria have been in touch to tell us that this collectible box set will now be available in August. The set, a collaboration between Roger Waters and Gerald Scarfe, is the ultimate collectible for Pink Floyd and Gerald Scarfe fans alike. Comprising a "monograph" book and eight limited edition prints, the set is limited to an edition of 300. The "monograph" book, signed by Roger Waters, contains a rare in-depth interview with Gerald Scarfe about his creative journey and involvement with Pink Floyd in the Earls Court show and film for "The Wall". Together with this interview, the 38 page book contains his preparatory sketches and artwork for the album and animation. The eight prints accompanying the book include five pieces of artwork used at the time and there are three prints that have never been seen before, inspired by Comfortably Numb, the judge and the band onstage at Earls Court. All of the prints are numbered and signed by Gerald Scarfe, they are giclée prints on thick matt art paper, 16"x20" with borders. You can pre-order now, priced at £1195 it's not within everybody's reach, but we feel certain this will become a highly sought after collectors piece in years to come. PRE-ORDER
Fender To Launch Black Strat In September To coincide with the release of David Gilmour's 'Live At Gdansk' DVD/CD, on 22 September (23rd in US) Fender will be launching the long anticipated David Gilmour Signature 'Black Strat' model. The model is the closest thing to David's own, much-customised guitar, but at an affordable price. The guitar features close renditions of the Black Strat's maple neck, deep black pickguard, shortened tremolo arm and custom electronics, and is the only guitar that can be said to closely resemble the real thing. The final version was only approved when David was happy that all elements combined to make a sound that was as close as possible to his own guitar. The price has just been announced by Fender. The 'New Old Stock' version is MSRP $3999.99 and the Relic version $4799.99.
Unseen Video! A previously unseen video of Syd Barrett's girlfriend Iggy, with its original soundtrack 'See Emily Play' will be shown at the City Wakes Concert Performances in October. Made by Anthony Stern in 1968, the video has never before been publicly available. A short clip of the video is available below.
Great Gig In The Sea What could be better than relaxing on a cruise in the Bahamas and taking in Pink Floyd music? Enterprising Pink Floyd tribute 'Think Floyd USA' will be sailing away on a cruise from Miami in May next year, and you are invited! This one-of a kind voyage will feature the music of Pink Floyd, being played live by Think Floyd during the four day cruise. Sounds like a good plan to us!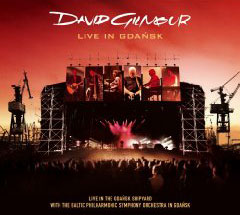 David Gilmour – 'Live in Gdansk' Pre-Orders Open Amazon US & Amazon UK have started taking orders on some of the various combinations of David's CD/DVD that is due out on September 22 & 23. (Note date change from 15 & 16) By ordering through these special links, not only will you be buying a spectacular performance from David, but you will also be assisting this site. USA 2 CD/2 DVD | 2 CD | 2CD/1 DVD UK 2 CD | Vinyl
Film Homage To Pink Floyd There's an interesting short film just been shown by the BBC that's a homage to Pink Floyd, and Syd Barrrett in particular. Very surreal, with an interesting Barrett inspired sound track. Check It Out
Roger Waters To Appear At Bridgehampton Chamber Music Festival It's been confirmed that Roger will appear on August 10, when Stravinsky's "The Soldier's Tale" will be played with a roster of artists that includes Roger Waters. In this work, to which the second half of the concert will be devoted, Roger will take the narrator's part as well as that of the Devil and the Soldier.
The Law Reissued The name might not be familiar to many, but back in 1991 Paul Rodgers formed Supergroup 'The Law'. They issued one self titled album, which sank without a trace! Now the Deluxe Edition has been remastered and includes the previous unreleased track 'That's When You Fall In Love'. Of particular interest to visitors to this site is the track 'Stone' which features the guitar work of one Mr David Gilmour. The album, which also features Bryan Adams, Chris Rea and a bunch of others, is available now from Amazon US and from July 28 from Amazon UK UPDATE We have received a number of emails reminding us that David Gilmour also worked with Paul Rodgers on Paul's 1993 album 'Muddy Waters Blues Album' Amazon US | Amazon UK (on the track 'Standing Around Crying') and David also did a studio version of 'Smoke On The Water' with Paul in 1990 (for Rock Aid Armenia Amazon US – CD Single (Rare) | Amazon UK) . Thanks to Alberto Zepeda for assistance with this story.
Harry Waters To Guest On AFG Forum Following on from our highly successful forum web chat with Dave Kilminster earlier this year, Harry Waters has agreed to make a guest appearance on the AFG Forum sometime in the near future. Harry will be delighted to take your questions on a range of subjects, including all you want to know about his upcoming album. Remember though, to chat to Harry, you must be a member of The Forum Sign up now and avoid the rush!
Harry Waters Album Out Soon. Harry has been in touch to tell us he is in the recording studio, and putting the finishing touches to his upcoming (yet to be named) album. For the album, Harry has teamed up with a bunch of other talented musicians, including saxophonist Ian Ritchie, whom Harry toured with in Roger Waters band. Harry has undertaken to let as know the release date as soon as possible. For more info, visit Harry's site at https://www.harrywaters.co.uk/
Wake Up Auntie! Nice to see the BBC finally catching up on the news we brought you back in February! Yes, they have finally discovered that there's going to be a series of events in Cambridge later this year to commemorate the late Syd Barrett. You can check out the BBC story if you like, but you have probably already read it right here on AFG.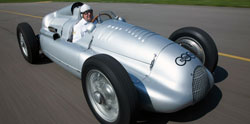 Audi World Debut With Nick Mason At Goodwood Audi Tradition is marking this year's Festival of Speed at Goodwood, England (July 11 to 13, 2008) with a world debut. At the largest classic car racing event in the world, the Ingolstadt company will be taking the wraps off an absolutely authentic reconstruction of the original Auto Union 'Silverarrow' Type D Dual Compressor from 1939. Construction of this racing car, the original version of which won two Grand Prix races at the hands of H.P. Müller and Tazio Nuvolari, took four years. The 'Silverarrow' will be taken on its maiden drive by Nick Mason, in front of some 150,000 spectators at Goodwood.
Roger Waters To Be A Grandfather Congratulations are in order, as Roger's son Harry recently announced that he and his long time girlfriend are expecting the arrival of a baby sometime soon. This will be Roger's first grandchild.
Glass Tower For Battersea Power Station? There's been yet another proposal to redevelop the Battersea Power Station in South London. This time the plan is to build a 300m (984ft) glass tower, and a conversion of the power stations structure into apartments, a hotel & a shopping mall. There would be 3200 homes on the site. If approved, construction will begin in 2012 and be completed by 2020. (Thanks jce)
The Queensland Orchestra Plays Pink Floyd The highly acclaimed Queensland Orchestra (backed by both the State & Federal Governments) will be performing a selection of Floyd songs at the Brisbane Convention and Exhibition Centre on Friday 18 July. In a fusion of rock and symphony, featuring more than 70 of Queensland's finest musicians, the classics selected will be given the full orchestral treatment. They inlclude Astronomy Domine, Scarecrow, Time, Money, Great Gig in the Sky, Us and Them, Eclipse, Dogs of War, Shine On You Crazy Diamond, Comfortably Numb, Wish You Were Here, Signs of Life, Learning to Fly and of course, Another Brick in the Wall.
 David Gilmour To Guest On Atom Heart Mother Special David's Management have been in touch to tell us that Sunday June 15th is the day on which David Gilmour has accepted Ron Geesin's invitation to perform as a special guest on one of the performances of the Atom Heart Mother Suite at Cadogan Hall, Sloane Terrace, London. Ron Geesin is recreating Pink Floyd's Atom Heart Mother Suite live onstage, in two nightly performances: June 14th and 15th. Ron, is staging it with a 10-piece brass ensemble, Italian band Mun Floyd, the 40-strong Canticum chorus and cellist Caroline Dale. The evenings will also feature other Ron Geesin music, including new scores created especially for the occasion. The June 14th show starts at 7:30pm, while that on the 15th starts at 7:00pm. Tickets went on sale in March, but we're told that some are still available now at all prices: £55, £45, £35, and £25, though they are restricted to 2 per customer. Ticket details: Chelsea Festival box office – phone (+44) (0) 845 8902435 
Gilmour Leaves Floyd Door Open – Just A Little In a new interview with BBC Radio 6 Music, David Gilmour once again has left the door open for another one off from Pink Floyd. Speaking at the Ivor Novello Awards – where he was presented with a Lifetime Achievement award, David, when asked about another one off show said "Who knows? Who knows the future? I haven't absolutely said 'no' to that possibility but I think that in reality any sort of long-term thing together is not going to happen. We did the one-off thing and that was probably enough for me but we shall see." He went on to say "It's been a long ride so far but it's not over yet but I have no specific plans for this moment. At my incredibly advantaged age – having achieved this – I've earned the right to sit on my arse for a little while and consider what to do next." Access more of the intervew, and download the Podcast.
Take A Trip Around Battersea Power Station – In South Carolina! What will they think of next? The Hard Rock people have just opened a new theme park in Myrtle Beach, South Carolina, and styled one of the major roller coaster rides, named Maximum RPM, around Battersea Power Station! Complete with pig, the ride sees guests take English mini-sports cars – fresh off the assembly line, on a special test spin.
David Gilmour Wins Ivor Novello Award We are pleased to announce that David Gilmour is the recipient of a Lifetime Achievement Award from the British Academy of Composers & Songwriters. The prestigious guild of successful music creators' annual Ivor Novello Awards chose this year to honour David for all aspects of his musical life. So far, this has encompassed writing, performing, recording, producing and collaborating. He has also nurtured talent in its early stages, as with Kate Bush, Dream Academy, and others.
Pink Floyd Win Polar Music Prize Pink Floyd and American Soprano Renee Fleming have been announced as the winners of the 2008 Swedish Polar Music Award. The highly prestigious award, which last year was presented by His Majesty the King of Sweden, will be awarded at a ceremony to be held at the Stockholm Concert Hall on 26 August. It is unknown at this time if any band members will attend. Previous winners include Led Zeppelin, B. B. King, Burt Bacharach, Bob Dylan, Stevie Wonder, Ravi Shankar, Ray Charles, Bruce Springsteen, Joni Mitchell, Elton John, and Sir Paul McCartney.  More Information (Thanks to Benjamin Valle for assistance with this story)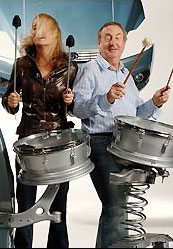 Nick Splits Pink Floyd To Form Own Band! Well not really, but Nick has joined up with a few friends to play some very unusual instruments, made out of bits of a car! All in the aid of charity of course, and the name of the band? ' Stark Naked And The Car Thieves' Read the Full Story
A Pig's Tale Roger Waters Traces the History of Rock's Most Famous Prop Issue 1053 of Rolling Stone tracks the story of perhaps the most famous prop in the history of rock: Pink Floyd's inflatable pig. From the hog's humble beginnings on the cover of the Animals album, to its recent outings on Roger Waters 2008 tour, the creature has become a pop-culture icon (it even merited a reference on an episode of The Simpsons).
Howzat! – Eric Clapton XI Vs The Bunburys Eric Clapton will be fielding a team of friends against The Bunburys in a charity cricket match at the on 8 June at the Cranleigh School, Cranleigh Surrey (UK). A provisional teams list includes Eric Clapton, Bill Wyman, Roger Waters, Mike Rutherford, Liam Botham, Mark Butcher, Alan Lamb and many others. Please note that tickets for the event *must* be purchased in advance by calling 01483 893225 (Thanks to vickyc007 for the heads up)
This Little Piggy Funny how Roger's pig always seems to 'escape' from the outdoor shows! This porker flew away from the show in Holland (11 May). Click on the pics to enlarge, and pay special attention to the last pic on the right, where the moon (and not the dark side) can be clearly seen. (Pics thanks to Alex Glanville)
Rainbow Tour Book We have secured a great copy of Pink Floyd's 1972 Rainbow Theatre Tour Book. Don't forget to also check out the rest of the Tour Book Project
Roger's Band Arrive In USA Preparations for Roger's 2008 tour are now ramping up. The band members all arrived safely (although the English contingent were somewhat jetlagged we understand) in California on Saturday (19th) and rehearsals began Sunday (20th) with the first show being on 27 April at the Coachella Festival.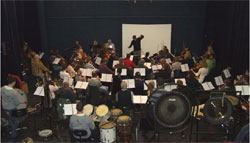 Ça Ira Holland The cast & crew of Ca Ira in The Netherlands are getting ready for their big performance of Roger's opera at The Haque on 5 May. Rehearsals are now under way (see pic right) Our good friends from the European Roger Waters site are covering this event in more detail. You can check out more rehearsal pics, and follow the action by taking THIS LINK
Ça Ira Brazil Early reports say that the Opening of the "12th Manaus Opera Festival" which featured Roger's opera Ça Ira in the rain forest of Brazil was a sensation. We have secured some video footage of the rehearsals and hope to have some pictures soon. Ça Ira Brazil
Roger In Russia Confirmed Roger's Manager has confirmed our story from last week. Roger will indeed be playing in Russia ( St. Petersburg) on June 6. Ticketing info will soon be forthcoming. Break out the Vodka!
Roger Waters Slams Hillary Clinton According to NME Roger Waters has slammed Democrat Presidential hopeful Hillary Clinton, claiming she would start a war with Iran if she got into the White House. Roger has pledged his support for Barack Obama in the race to be the Democrat nominee for the next Presidential election. Knickers! In another interview Roger said he is delighted he now attracts legions of young women at his live shows – because they're more likely to wave their knickers at him! Source
Roger In Russia? We have had a few emails from Russia telling us that Roger will be performing in St. Petersburg on June 6. The news has appeared on the Russian site Shine On (Good English Translation) To date there has been no comment from Roger's Manager, but you can be sure if we hear anything more about this, you will read it here before you can say Vodka!
Storm In London – Advance Notice Storm Thorgerson's Management have been in touch to tell us that Storm's travelling art exhibition 'Mind Over Matter' will be featured at the Oxo Gallery, Bargehouse Street, London from 24 July until 10 August. The exhibition celebrates the 40th anniversary of the band, and provides a unique insight to the creative and personal relationship between Pink Floyd and Storm. UPDATE – The Oxo gallery is open daily from 11am to 6pm and admission to the exhibition is free. There will be over sixty photographs, comprising album covers, band photos, posters, programmes and so forth., All prints are made by Bayeux from original art, in a variety of sizes; all signed by Storm Thorgerson, and can be purchased at the gallery during the exhibition.
Here We Go Again! The silly season is once more with us, and rumours of a Pink Floyd re-union are doing the rounds again. This time they seem to be springing from an interview Nick Mason did recently. In that interview, when asked the chances of another one off' charity gig, Nick Said "I'm pretty sure we'll play together again" and "We're not at each other's throats now". This has spawned dozens of news stories across the net. The truth is, Nick has been saying the same sorts of things for a couple of years now, and there's absolutely nothing new in this.
They Start 'Em Young In Russia! It's never too early to start learning about Pink Floyd. These pictures were taken in a in Moscow kindergarden in March. The hip teacher decided to get the kids involved in designing alternate album covers to celebrate 35 years of Dark Side Of The Moon. We think we spy some budding Storm Thorgerson's here. (Pics with thanks to Alex in Russia)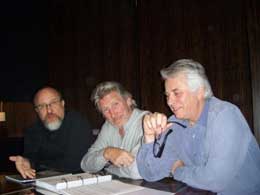 Ca Ira Brazil Confirmed As we revealed last week, Roger Waters opera Ca Ira will be performed in Brazil later this year. Roger's Manager told A Fleeting Glimpse that there will be three performances of the opera at the 12th Amazonas Opera Festival in Manaus, Brazil. on the 15th, 22nd and 24th April. It is a fully staged Brazilian (Amazonas) production. Tickets can only be obtained from The Theatre UPDATED It's been confirmed that Roger will be in attendance at the performance to be held on 15th April. Roger will also be in Manaus (Brazil) next week (3rd week March) for rehearsals. READ FULL STORY (Pictured right, Conductor Luiz Fernando Malheiro, with Roger and Rick Wentworth at a planning meeting in New York) .
Norman Hurricane Smith Passes Away At 85 Pink Floyd producer & The Beatles original studio engineer, passed away on 3 March. Smith was the engineer on all of the recordings by the Beatles up until 1965 when EMI promoted him from engineer to producer. He went on to produce Pink Floyd's Piper At The Gates Of Dawn, A Saucerful of Secrets, and Ummagumma, and worked with the Floyd until 1970.
David Gilmour's Plan To Aid Homeless Hits Brick Wall David Gilmour sold his £3.6m London mansion to fund houses for the city's destitute. Five years on, opposition has turned his dream to dust. Successive attempts to find a suitable site and then push it through the labyrynthine planning system have failed. David said 'Obviously this setback is a disappointment, but I am determined to make a success of the Urban Village project here in London and to continue to work with Crisis to bring real change to the lives of homeless people'. FULL STORY

Ca Ira For Brazil? Roger Waters opera appears to be spreading it's wings. It seems as if Ca Ira will be performed in Manaus Amazonia, with the Amazon Philarmonica orchestra . The opera will be part of the Amazonas Festival Of Opera, with Brazilian Maestro Luiz fernando Malheiro. More Info This is the second announced staging of Ca Ira this year, with the opera being performed later in Holland on 5 May. (Thanks to Jefferson Lobato Moraes for help with this story)
Treasure Trove!! Some incredible pictures of Pink Floyd circa about 1965 have just surfaced. The majority of these brilliant pics have never been seen before on the net. COME ON IN to our special exhibit, featuring 26 glorious pics.
Cyprus Latest We have an exclusive story on this proposed Roger Waters show, so if you want to know the latest, hop into the Tour Zone
More US Dates Announced! Check out our Tour Zone for more Roger Waters dates in the USA
Roger Waters In Cyprus – Now Listed! Check out the Tour Zone for more info
Roger Waters – Denver Confirmed Further to our story on 1st Feb (see below) it's now been confirmed that Roger will be playing Denver Colorado on 30 April SOME TICKETS ARE ON SALE NOW Read More
Dazed & Confused – Pink Floyd In Cyprusl? Seems the media in Greece & Turkey are getting themselves somewhat confused! There's been a flurry of stories over the last few weeks about the possibility of Pink Floyd playing there, but on closer examination it seems it's actually Roger Waters that these stories are referring to. (OK, we know a lot of you think Roger Waters IS Pink Floyd, but cut us some slack here please!) Now the Cyprus Mail have come out with the following screaming headline 'Pink Floyd to play the Nicosia wall?' The story goes on to say that the concert will take place at the Nicosia buffer zone on May 9. Before you email us, we know nothing at all about Roger performing in Greece or Turkey, but you can be assured if we do find out anything, it will appear here in a flash.
Roger's Appearance On Saturday Night Live Cancelled! READ MORE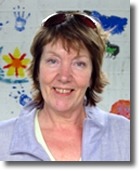 The City Wakes – A Tribute To Syd Barrett A multi-media stage production is to be performed in Cambridge this English autumn. The production, is endorsed by Rosemary Breen, (Syd's sister) who has made a donation to the project from the Syd Barrett Trust. Funds in the trust were raised by the sale of Syd's belongings last year. Centred on outstanding reworkings of Syd's songs, the production will include a magical live performance by the Grasshopper's Green Herbarian Band, as well as fascinating new video work tracking Syd's art and the explosion of avant-garde culture in 1960s Cambridge. Full Story (Pictured, Rosemary Breen)
Saturday Night Live Controversy There are grumblings about the possibilty of Roger crossing a picket line in order to appear on the Saturday Night Live show on February 2nd. You can read more & also have your say about this issue in our online poll READ MORE
Roger Waters At Coachella & On Saturday Night Live We have been tipping it for some time now that Roger will be appearing at the Coachella Festival, and it seems all the rumours were true! In addition, we can bring you the news that Roger will also be appearing on Saturday Night Live on February 2nd, performing the Dark Side Of The Moon Suite! READ MORE ON BOTH STORIES
Forum Members Super Treat Scheduled for one hour, the forum web chat with Dave Kilminster on 16th Jan went for a marathon 3.5 hours, with Dave taking & answering all questions that were thrown at him! When it was put to him about the possibility of more Roger Waters shows this year, he answered " I think it's safe to assume that we'll be doing more than two this year!!!!!" Dave also expressed his PERSONAL feeling that there might well be a DVD sometime in the future from the 2007 tour. Also looks like Dave will be doing a tour with some friends later on this year, and there may be one or two Floyd tunes thrown in. You can read the full transcript of the conversations with Dave in THE FORUM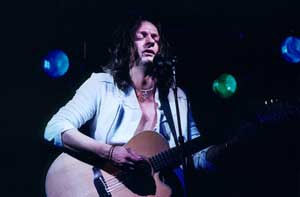 Roger Waters At Latin Live 8??? Check out the Tour Zone for more info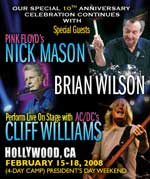 Wanna Be A Rock Star? Ever fancied playing in a band with Nick Mason? Well here's your chance! There's to be a Rock 'n' Roll fantasy camp to be held in Hollywood, CA. in February (2008). Rock 'n' Roll Fantasy Camp™ is a one-of-a-kind event that brings music lovers of all levels together with professional rock 'n roll stars – and that brings those music lovers the unforgettable opportunity to move from the spectator stands to the stage, sharing the limelight with living legends. Nick Mason & Brian Wilson will be the special 'stars' at the camp in February. MORE INFO
Dave Kilminster Forum Appearance – Don't Miss Out! Don't forget that Dave will be a special guest of the forum on Wednesday 16th January, and will be standing by to take your questions. You MUST be a forum member to participate, and applications for membership (free) will close shortly before Dave's appearance. If you haven't done so already, you should sign up now before it's too late! Dave wil be guest of honour from 1pm (UK time) for about an hour. If you want to find out what time that is in your neck of the woods GO HERE To access the forum, please take THIS LINK
Dave Kilminster To Guest On AFG Forum We are delighted to announce that ace guitarist Dave Kilminster will be a special guest on the AFG forum on 16th January (subject to change). This is your chance to ask Dave questions about his career, his touring with Roger Waters, and anything else for that matter! If you are one of the few that is not a forum member already, we suggest you sign up now (free) in order to avoid any last minute rush FORUM
Roger Waters 2008 Tour Zone Now Open We have thrown open the doors to our 2008 Roger Waters Tour Zone. With two shows already announced for 2008, we are getting ready to bring you comprehensive coverage of all Roger's appearances next year. If you come across any info about the tour, advertisements, (any language) articles & interviews ( English please), or anything else related to Roger's shows, please DROP US A LINE
2005 | 2006 | 2007 | 2008 | 2009 | 2010 | 2011 | 2012 | 2013 | 2014 | 2015