The Greatest Show On Earth!
This was my 11th show, having seen it in 8 arenas and in 3 stadiums, and was by far & away the best!
By Col Turner
I had a couple of back stage passes, which I guess added to the excitement of the show, but it wasn't only that, it was the great well behaved crowd, the perfect evening (Temperature wise, after a stinking hot day it cooled down just in time for the show) and the fact I was in the new Yankee stadium. But let's start at the beginning.
Ron Toon, my great friend from Chicago was to share this adventure with me, and we both had a ball. Upon arrival at the stadium we picked up our passes and headed off to the hospitality area for a few drinks and munchies at the bar. We bumped into a few familiar faces who you can see in the next lot of shots below.
I had a great chat with Harry, a lot of it of a personal nature, but I did press him on the chances of a 2013 Wall tour. He told me he didn't really know, but on pushing him further I saw a glint in his eye. Can't say any more than that at this stage! :-}
I snuck up behind Robbie and gave him a dig in the ribs. He turned around and said "Hey Col, pleased to see you man". (He wasn't expecting to see me obviously). We had a bit of a yarn and I pumped him for info about the 2013 tour. He laughed and said that he got his news about the tour from the AFG site, and AFG generally knew more about what was happening then the band did!
I also caught up briefly with Andrew Zweck (Tour Manager) Jon Carin and Pat Lennon but didn't have time to take pictures.
Marky Lennon was my next victim and we chatted about the tour and I asked him what he was going to do after The Wall tour finally concluded. He told me he was going back to the band (Venice), so those guys will be back on the road once The Wall concludes, and they are certainly worth seeing & hearing!
We mingled a bit more but then it was time to find our seats and watch the first half of the show. And what a show! We had pretty decent seats, left of center, but a great line of sight down the length of the stage. The band were just fantastic, that is really what I think, and the animations from our vantage point were mind blowing. Check out a few pictures below.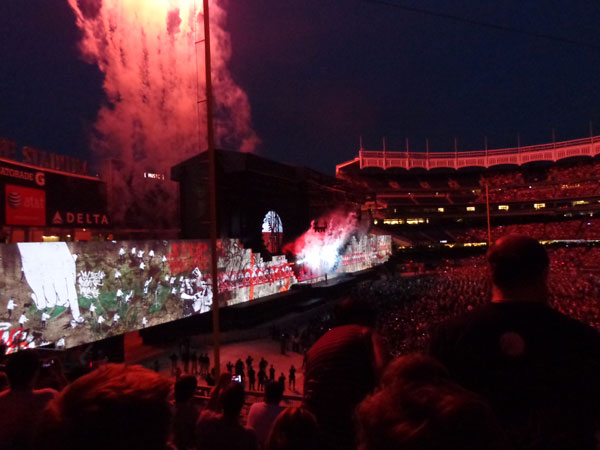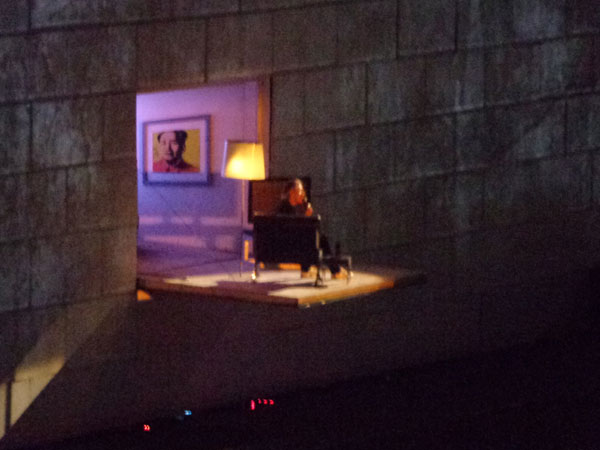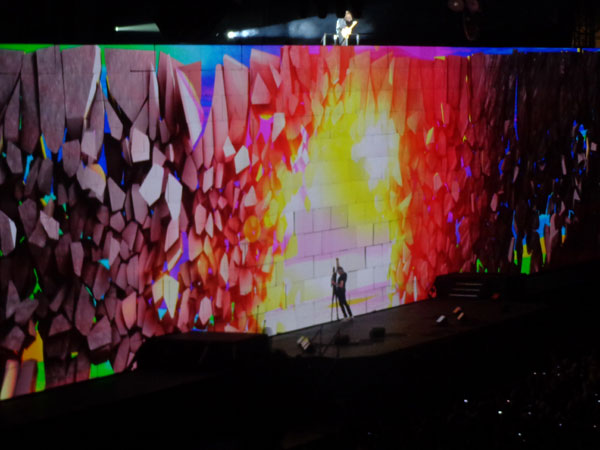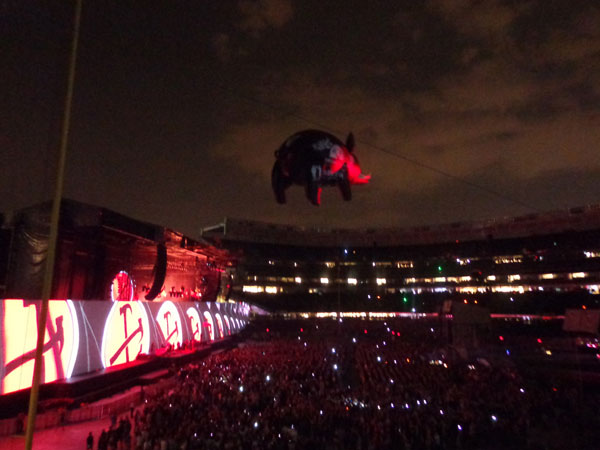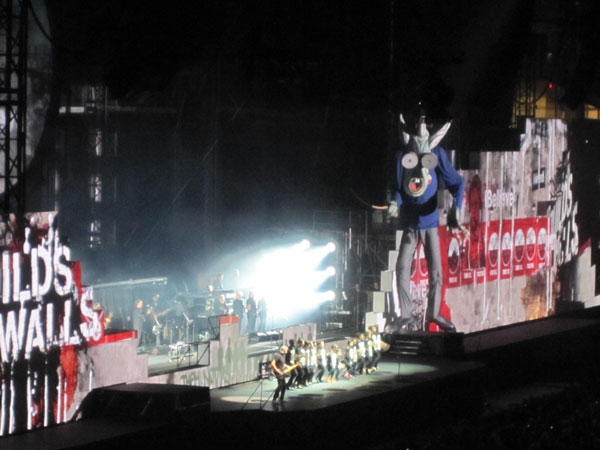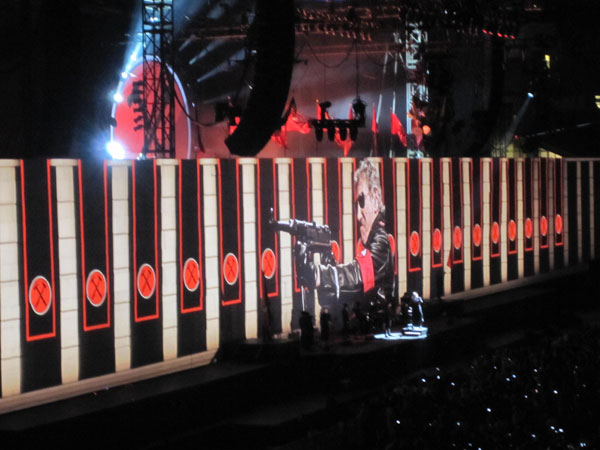 At interval, Ron & I scooted back to the hospitality area for a few more drinks and a bit more mingling. There was a large crowd there now and we found out that these were the paying public who had shelled out a wad of money to munch on some french fries and get to meet a few members of the band. Ron & I and a couple of other friends just sat at the bar downing a few drinks and watching some of the band members get swarmed on. We didn't need to do that, as we had been invited back for the after show party where just a few guest would be.
We got back to our seats just as the second half started (Thanks to Ron's uncanny sense of direction) and immersed ourselves in the second part of the show. It was just as brilliant as the first half and I'm really happy to say that we had no drunks around us, nobody going on beer runs and just a great appreciative crowd.
At the end of the show we managed to beat the crowds leaving as we found our way back to the after show party.
Just after us arriving, Dave Kilminster came over and we spent at least 20 minutes with him chatting about a multitude of subjects. Dave told us that he is hoping to work on 5 (yes FIVE) albums next year, so I for one will be keeping a close eye on those! Dave also confirmed he gets most of his news from A Fleeting Glimpse, but was very hopeful of The Wall going out to Europe next year.
So, that was the story (in short) of a most amazing show.
Above Review – Col Turner. Pictures Ron Toon & Col Turner
---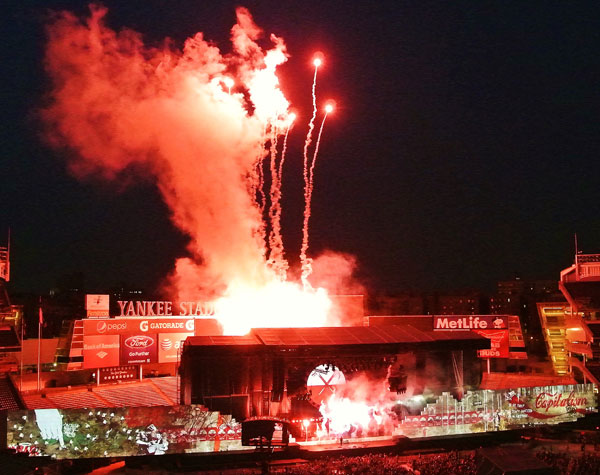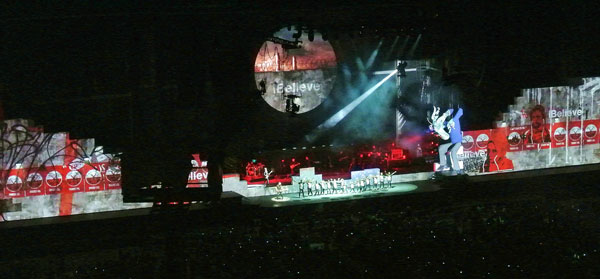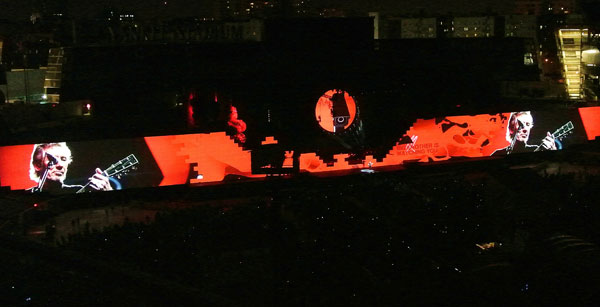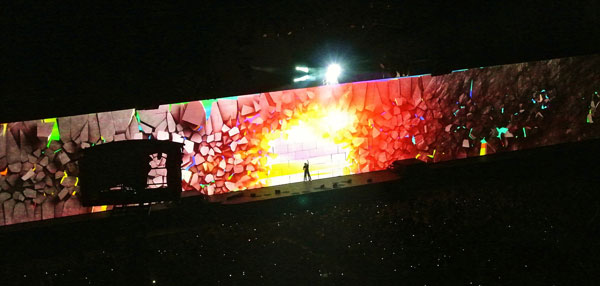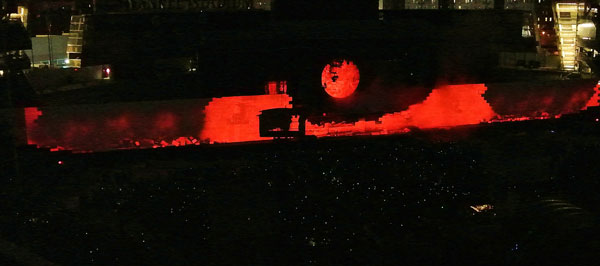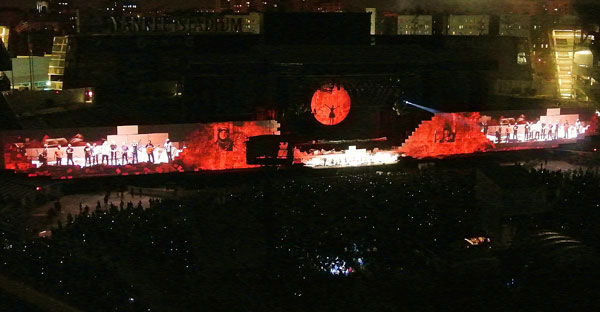 Above pictures thanks to Bob Juckett