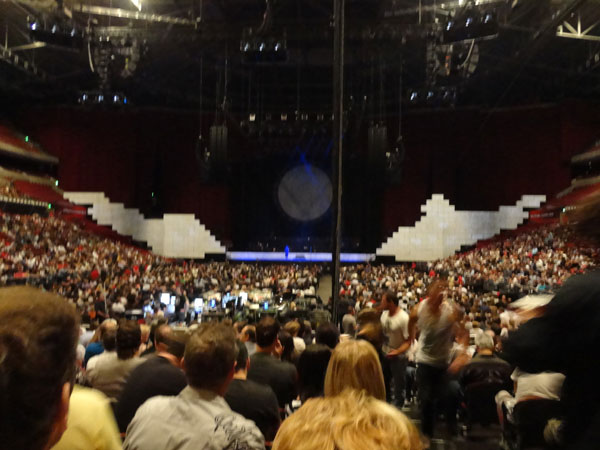 Tonight we sat towards the back of the arena facing dead on to the stage. Trouble was the bloody cables obstructed our view and when Dave K was on the top of the wall the only thing we could see were cables!
Fortunately not too many people got up during the show, so at least we didn't have to put up with the drunks and those with weak bladders like last night.
Show was excellent once again, although I don't think the sound was as good as last night. Snowy redeemed himself from an average show the night before, by putting on a stella performance and I think Dave K's Comfy Numb was probably the best yet. (The crowd thought so with a long sustained standing ovation).
Roger, when introducing Waltzing Matilda, referred to himself and the other Brits in the band as Poms (Australian colloquialism) and then mentioned that Andrew Zweck's cousin has said they should drop the song because it was 'cheesy'. The crowd didn't think so judging by their reaction as the whole arena joined in!
Well that's my share for now. I next get to see the show in the USA in June/July in Chicago, Boston & New York. Bring it on!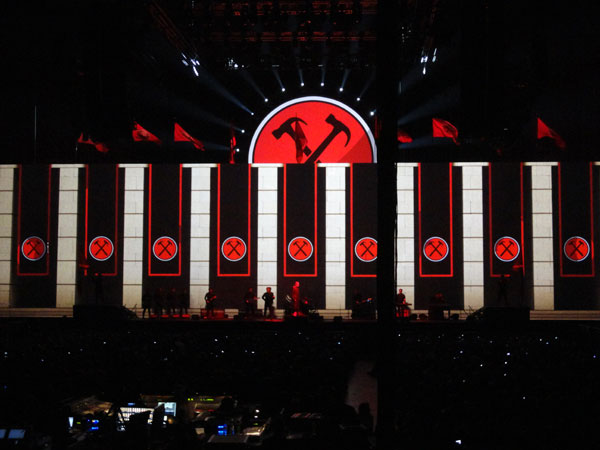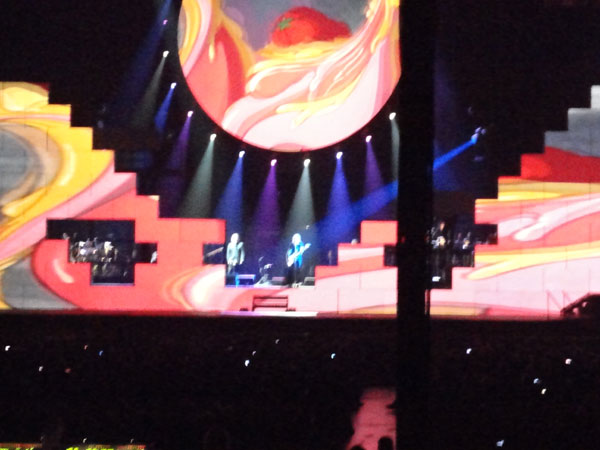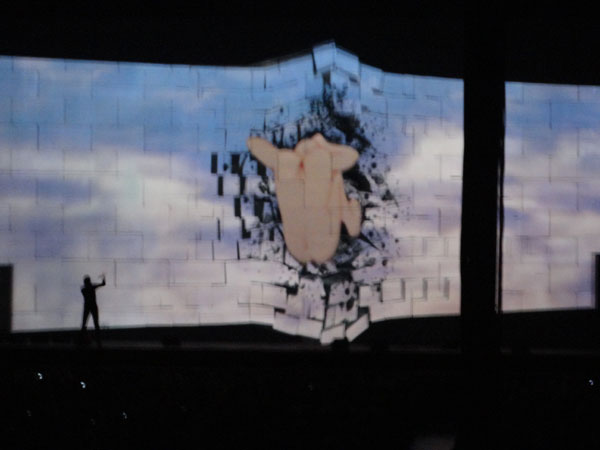 Above review & pictures thanks to Col Turner
Above pictures thanks to Tim