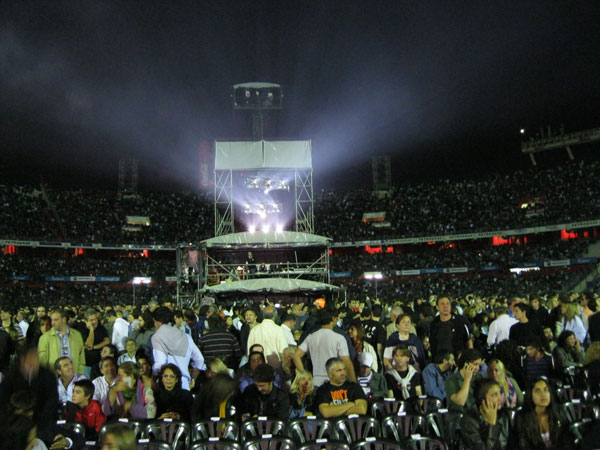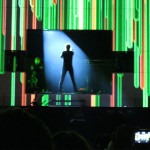 On Thursday I saw my 12th The Wall show overall and the 6th in a row in Buenos Aires… There's nothing that changes a lot from one show to the other, maybe Roger's Spanish is getting a little better! He dedicated the show to Madres de Plaza de Mayo and Ernesto Sabato as he did from 3rd show.
I was sitting 13th row dead center where you can see the band very well. I prefer being close to the band than seeing the whole wall during the show. Roger is having a great fun here in Buenos Aires, you can notice that seeing the big smile on his face.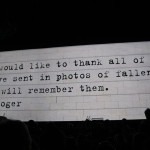 The band was great, Roger's still spitting during One of my Turns at the same time every night, I closed my eyes almost all the time during Hey You, that's what I do almost every show during that part.
Before Dave got to his spot during Is there anybody out there? I could hear an awkward noise maybe when someone plugged his guitar.
The Pig was landed after the wall fell down at the very back of the floor, they've been selling more seats there that weren't on sale for the first shows, and it was nice to see how people manage to rip the pig.
Before the show we were at the band's hotel entrance and we could chat with Robbie and with Dave, they are such terrific guys!!!! They're having a great time with Roger here in Argentina.
Above images & review thanks to Marcelo Romay
---
15-03-12 - Comfortably Numb.MP4
15-03-12 - Empty Spaces, Goodbye Cruel World.MP4
Some videos from this concert have been removed as Pink Floyd claim copyright on them