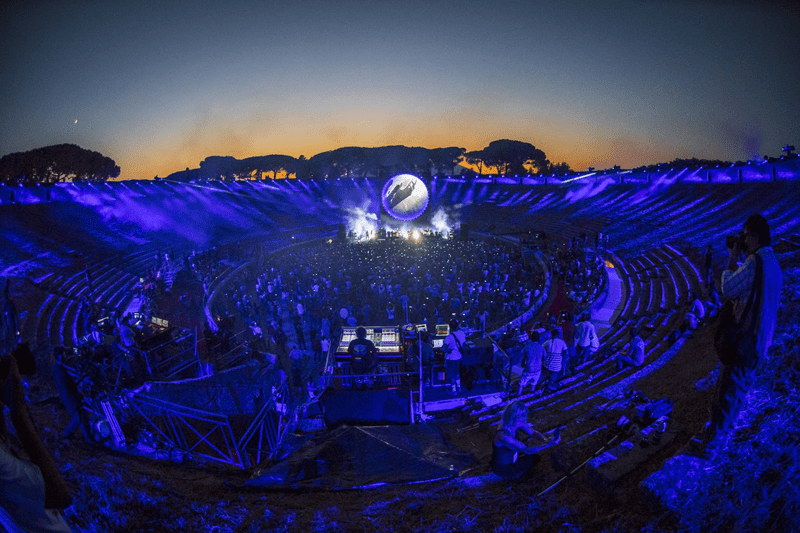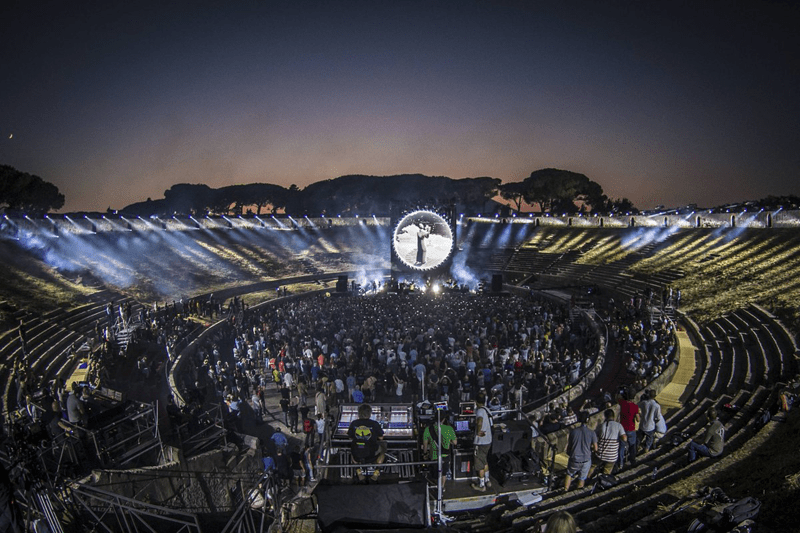 Above images copyright unknown
---
There were a few errors: One of the panels in Mr Screen went pink though in any tongue. One of the lights broke. David stuffed up the lyrics in Sorrow. He hit a few bum notes in Money. But all of those points are irrelevant an an otherwise amazing show. Can't wait for round 2.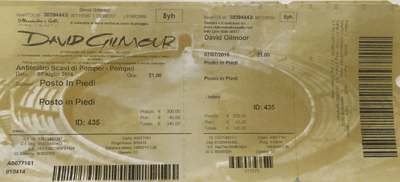 Review & above pictures thanks to Tim Hallam
---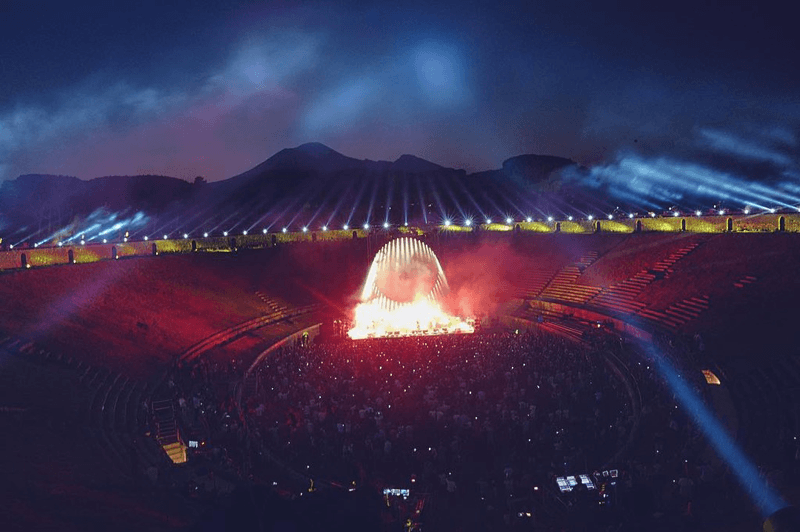 Above images obtained from Blackstratblues
---
FIRST HALF: 5am, Rattle That Lock, Faces of Stone, What Do You Want From Me, The Blue, The Great Gig In the Sky, A Boat Lies Waiting, Wish You Were Here, Money, In Any Tongue, High Hopes
SECOND HALF:One of These Days, Shine On You Crazy Diamond, Fat Old Sun, Coming Back To Life, On an Island, The Girl In the Yellow Dress, Today, Sorrow, Run Like Hell,
ENCORE:
Time, Breathe (Reprise), Comfortably Numb
---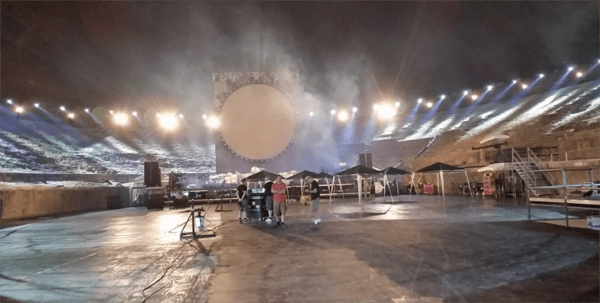 Amphitheatre of Pompeii
Tickets (On sale 22 March)
Capacity: Probably Standing. Probably 2000.
Address: Via Plinio, Pompei NA, Italy
In October 1971, Pink Floyd traveled to Pompeii, Italy for a live performance at the city's ancient Roman amphitheatre. Only there was no audience in attendance. Production took place over four days during which time director Adrian Maben captured the band performing "Echoes" and "One of These Days" from 1971's Meddle, along with the title track to A Saucerful of Secrets. After completing the film in Paris later in the year, Pink Floyd released Live at Pompeii to critical acclaim, and years later it remains one of the most popular concert films in rock history. Now, 45 years later, Pink Floyd's David Gilmour is set to return to Pompeii, but this time he'll be performing in front of an actual audience.
Mr Screen Takes Shape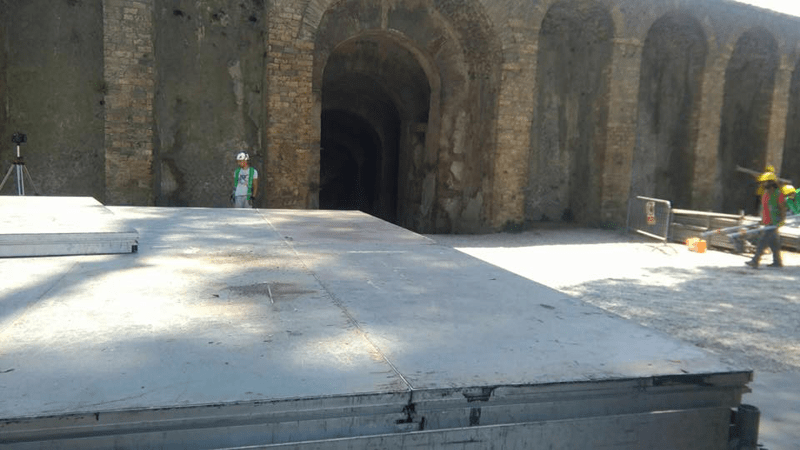 Construction shots including stage being built thanks to mattazing
---
Order the Pink Floyd Live At Pompeii DVD from Amazon USA | UK | Canada (Amazon ship worldwide)
---