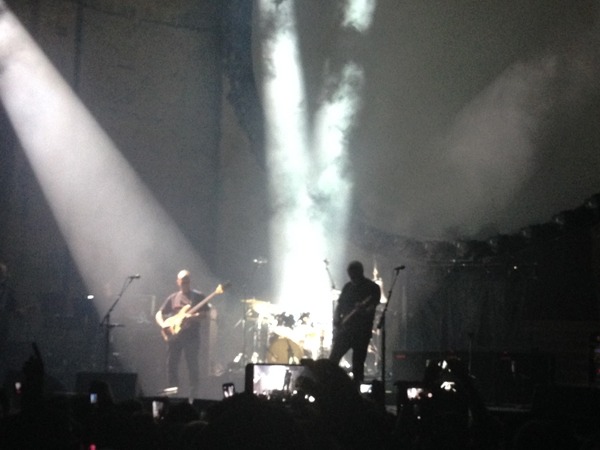 About the music, I was in Brighton and it was great with some little mistakes whereas yesterday evening, it was better, the band is now at the top.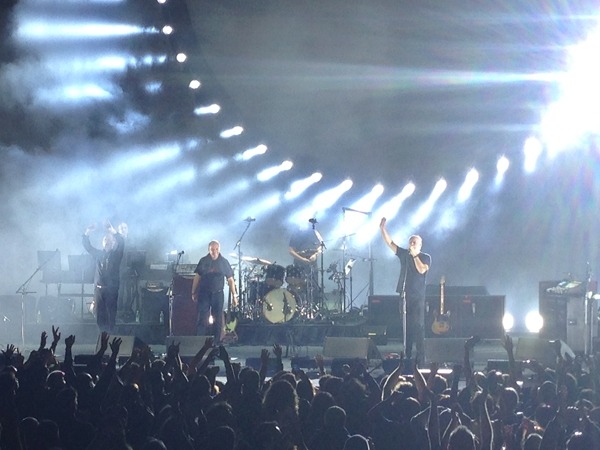 Vocals are very good from David and his guitar parts are absolutely fantastic, coming back to life is a good example, vocals and guitar we're well adjusted. I am very looking forward the Royal Albert hall shows next week, it will be terrific !
(Above pictures & review thanks to Stéphane Cizeron)
---
Above images thanks to Olaf Düber
Just got back from the gig. Lovely venue, awesome atmosphere
Same set as previous show on the tour and no projections on the screen at all
Getting into the event itself was a minefield and poorly organised, as was trying to find your seat.
Once sat down and settled it was stunning.
As a side note, €35 for a T-shirt was quite reasonable
Thanks to Sgt. Pepper